'Rum Price In Army Canteen' PDF Quick download link is given at the bottom of this article. You can see the PDF demo, size of the PDF, page numbers, and direct download Free PDF of 'Whisky, Beer, Vodka Price in canteen' using the download button.
Army Canteen Liquor Price List PDF Free Download
Army Canteen Liquor Price List
As the liquor shops have just opened, the government has applied Cow Cess and COVID-19 Fees, making the liquor more expensive. So, if you want to get your favorite whisky, scotch, or Vodka at the lowest possible price, you either join the Army or make Army friends who can grab some bottles for you from the Military CSD Canteen.
Since liquor prices vary in each state and city, the percentage is still the same, the price of your favorite Scotch/Whisky bottle will be available in the Army CSD canteen at 45-50% of the price in the local market.
Army canteen liquor is not just about the prices, It also provides high-quality liquor, without having any adulteration.
Many people use liquor for medical cure purposes for those without adulteration 100% pure liquor is needed and only the army has to option.
This is the official army website page csdindia.gov.in. But there ypu would not find the price list.
| | |
| --- | --- |
| BLENDED SCOTCH WHISKY PRICES IN CSD CANTEEN | PRICES Rs |
| | |
| 100 Pipers 12 Years Old Blended Scotch | 829.25 |
| 100 Pipers Deluxe Blended Scotch | 575.52 |
| Vat 69 | 571.80 |
| Teacher's Highland Cream Whisky | 571.98 |
| Old Smuggler Blended Whisky | 605.87 |
| Teacher's 50 | 834.11 |
| Black Dog Tripple Reserve | 950.27 |
| Black Dog Centenary Whisky | 611.16 |
| Black & White Blended Scotch Whisky | 600.81 |
| K5 Blended Scotch Whisky | 752.00 |
| | |
| DELUXE WHISKY PRICES IN THE CSD CANTEEN | PRICES Rs |
| | |
| Blenders Pride Reserve Collection Whisky | 332.08 |
| Blenders Pride Rare Premium Whisky | 300.47 |
| Peter Scot | 324.92 |
| Signature Rare Aged Whisky | 276.01 |
| Antiquity Blue Premium Whisky | 339.17 |
| After Dark Fine Grain Whisky | 265.40 |
| Master Imperial Whisky | 378.00 |
| Rockford Reserve Fine & Rare Whisky | 393.13 |
| Golfers Shot Barrel Aged Whisky | 329.23 |
| | |
| | |
| VALUE WHISKY PRICES IN THE CSD CANTEEN | PRICES Rs |
| | |
| Royal Stag Whisky | 215.06 |
| Royal Challenge Whisky | 206.43 |
| Red Knight Whisky | 192.92 |
| White & Blue Premium Whisky | 216.01 |
| | |
| Whitehall Deluxe Whisky | PRICES Rs |
| | |
| McDowell No. 1 Reserve Whisky | 175.81 |
| SINGLE MALT WHISKY PRICES IN THE CSD CANTEEN | 178.86 |
| MaQintosh Premium Whisky | 207.13 |
| Dennis Special Whisky | UNAVAILABLE |
| 8 PM Whisky | 167.01 |
| | |
| IMPORTED BLENDED SCOTCH WHISKY PRICES IN CSD CANTEEN | PRICES Rs |
| | |
| Chivas Regal 18 Years Old | 4,095.41 |
| Chivas Regal 12 Years Old | 1,892.80 |
| Ballantine's Finest Scotch Whisky | 907.23 |
| Johnnie Walker Double Black | 2,329.10 |
| Johnnie Walker Gold Label Reserve | 3,239.90 |
| Johnnie Walker Black Label | 1,769.79 |
| Johnnie Walker Red Label | 937.76 |
| | |
| Glenmorangie 10-Year-Old Original Scotch Whisky | PRICES Rs |
| | |
| The Glenlivet Single Malt 15 Years Old | 3,564.33 |
| The Glenlivet Single Malt 12 Years Old | 2,029.58 |
| Talisker Aged 10 Years Old Scotch Whisky | 2,971.11 |
| Glenfiddich 12 Years Old Scotch Whisky | 2,398.87 |
| Glenfiddich 15 Years Old Single Malt Scotch Whisky | 3,357.76 |
| VODKA PRICES IN THE CSD CANTEEN | 2,927.25 |
| | |
| INDIAN SINGLE MALT WHISKY PRICES IN CSD CANTEEN | PRICES Rs |
| | |
| Amrut Fusion Single Malt Whisky | 1,451.18 |
| Amrut Amalgam Malt Whisky | 1,293.44 |
| | |
| GIN PRICES IN THE CSD CANTEEN | PRICES Rs |
| | |
| Smirnoff Vodka | 247.08 |
| Smirnoff Orange Flavored Vodka | 310.43 |
| Smirnoff Green Apple Flavored Vodka | 312.09 |
| Magic Moments Green Apple | 229.15 |
| Magic Moments Vodka | 215.03 |
| Magic Moments Verve | 291.98 |
| Absolut Vodka | 882.71 |
| Ketel One | 966.12 |
| Belvedere | 2,157.10 |
| Grey Goose | 1,862.06 |
| | |
| RUM PRICES IN THE CSD CANTEEN | PRICES Rs |
| | |
| Beefeater London Dry Gin | 931.78 |
| | |
| IMPORTED WINE PRICES IN THE CSD CANTEEN | PRICES Rs |
| | |
| Black Bull XXX Rum | 109.37 |
| Contessa XXX Rum | 127.99 |
| Old Monk 7 Years Old Rum | 124.14 |
| Old Smuggler Mature XXX Rum | 119.01 |
| White Hawaiian Rum | 107.24 |
| Old Port Deluxe Rum | 117.00 |
| Bacardi Rum | 192.31 |
| Bacardi Limon Rum | 244.23 |
| Hercules XXX Rum | 121.78 |
| Grenade Reserve XXX Rum | 259.69 |
| 1965 Spirit of Victory XXX Rum | 148.07 |
| Bacardi Black Rum | 171.71 |
| | |
| READY-TO-DRINK PRICES IN CSD CANTEEN | PRICES Rs |
| | |
| Jacob's Creek Shiraz Cabernet 750ML (Red Wine) | 760.40 |
| Jacob's Creek Chardonnay 750 ML (White Wine) | 760.40 |
| Carlo Rossi California Red Wine 750ML | 587.32 |
| Carlo Rossi California White Wine750 ML | 587.32 |
| | |
| | |
| INDIAN WINES PRICES IN CSD CANTEEN | PRICES Rs |
| | |
| Fratelli Wines Classic Chenin 750ML | 333.60 |
| Cabernet Sauvignon Wine 750 ML | 430.89 |
| Classic Shiraz Wine 750 ML | 314.06 |
| Fratelli Sauvignon Blanc 750ML | 492.72 |
| Fratelli Cabernet Franc Shiraz 750 ML | 450.77 |
| Fratelli Sauvignon Blanc Wine 750 ML | 451.67 |
| Cabernet Sauvignon 375 ML | 238.19 |
| Sula Brut 750 ML | 231.44 |
| | |
| BRANDY PRICES IN CSD CANTEEN | PRICES Rs |
| | |
| Bejois Blended Grape Brandy | 149.39 |
| Morpheus XO Blended Premium Brandy | 291.90 |
| Brihans Napoleon Brandy | 176.17 |
| Golconda Brandy | 137.53 |
| Mansion House Brandy | 173.80 |
| Black & Gold Napoleon French Brandy | 195.06 |
| | |
| BEER PRICES IN CSD CANTEEN | PRICES Rs |
| | |
| Kingfisher Strong Beer | 62.16 |
| Kingfisher Premium Lager Can 330 ML | 36.86 |
| Kingfisher Premium Lager Bottle 330ML | 29.44 |
| Kingfisher Light Beer | 59.94 |
| Wood Pecke Refreshing Lager Beer | 83.39 |
| Hunter Super Strong Premium Beer | 77.69 |
| Hunter Super Strong Premium Beer Can | 59.09 |
| | |
| READY-TO-DRINK PRICES IN THE CSD CANTEEN | PRICES Rs |
| | |
| Bacardi Breezer Cranberry 275 ML | 36.16 |
| Bacardi Breezer Orange 275 ML | 36.16 |
| Bacardi Breezer Lime 275 ML | 36.16 |
| Electra Magic Moments Cranberry | 57.11 |
| Electra Magic Moments Apple | 57.11 |
| Electra Magic Moments Orange | 57.11 |
| White Fox Lemon | 40.10 |
| White Fox Orange | 40.09 |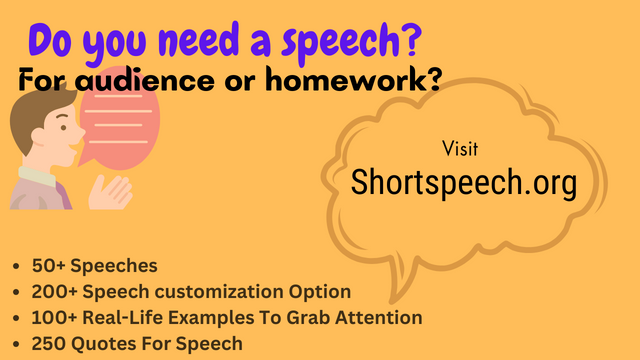 Related PDFs
Army Canteen Liquor Latest Price List PDF Free Download