'J&K Liquor Rate List' PDF Quick download link is given at the bottom of this article. You can see the PDF demo, size of the PDF, page numbers, and direct download Free PDF of 'Jammu Wine And Whisky Price List' using the download button.
Jammu Liquor/Beverages/Wine/Beer New Price List PDF Free Download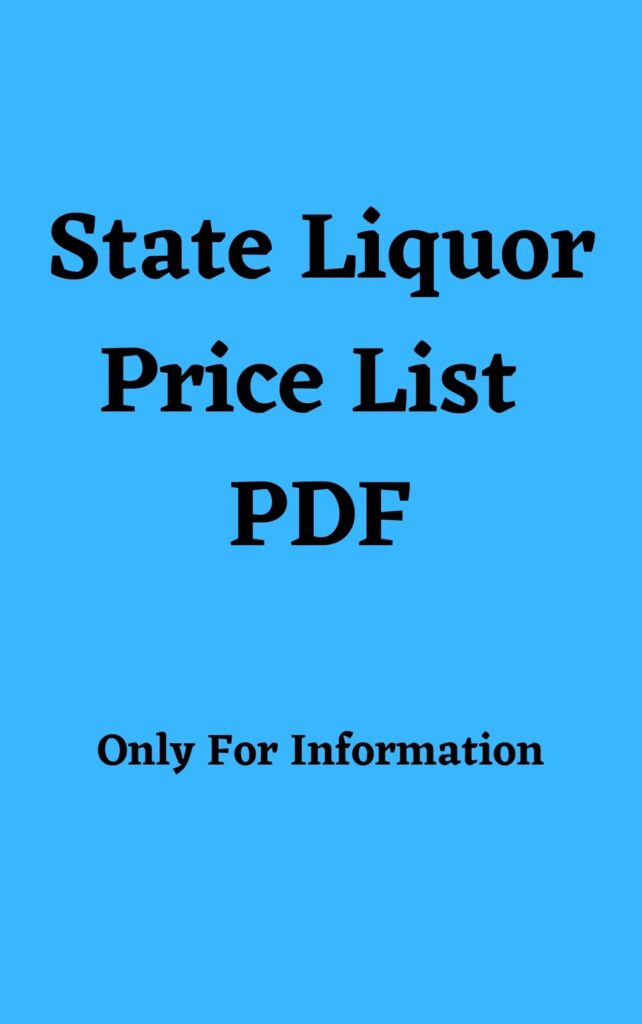 New Rate List Of Liquor In J&K
Discount is different on every product but on alcoholic beverages like wine, rum, vodka, and whisky a big discount is given but only for a military person. Only a military person is authorized to buy the liquor from the CSD canteen. The Army CSD canteen liquor price list is given below.
Liquor prices in the Army canteen are cheaper and this is because they are not subject to bond fees and taxes. Liquor and other stuff in CSDs are subject the tax exemption or concession which is decided by the state government. The lower the tax exemption thereof lower the CSD canteen liquor prices.
Jammu And Kashmir Whisky Price List
| | | |
| --- | --- | --- |
| NAME | QUANTITY | PRICE |
| 7 PM Fine Whisky | 750ML | 445 |
| 7 PM Fine Whisky | 375ML | 225 |
| 7 PM Fine Whisky | 180ML | 110 |
| 8 PM Gold Deluxe Whisky | 750ML | 650 |
| 8 PM Gold Deluxe Whisky | 375ML | 325 |
| 8PM Gold Deluxe Whisky | 180ML | 155 |
| AC Black Pure Grain Whisky | 750ML | 745 |
| AC Black Pure Grain Whisky | 375ML | 380 |
| AC Black Pure Grain Whisky | 180ML | 190 |
| All Season Golden Collection Reserve Whisky | 750ML | 710 |
| All Season Golden Collection Reserve Whisky | 375ML | 360 |
| All Season Golden Collection Reserve Whisky | 180ML | 180 |
| Antiquity Blue Ultra Premium Whisky | 750ML | 1330 |
| Antiquity Blue Ultra Premium Whisky | 375ML | 665 |
| Antiquity Blue Ultra Premium Whisky | 180ML | 335 |
| Bagpiper Deluxe Whisky | 750ML | 575 |
| Bagpiper Deluxe Whisky | 375ML | 290 |
| Bagpiper Deluxe Whisky | 180ML | 145 |
| Ballantine's Finest Blended Scotch Whisky | 750ML | 1720 |
| Big Boss Premium Whisky | 750ML | 450 |
| Big Boss Premium Whisky | 375ML | 225 |
| Big Boss Premium Whisky | 180ML | 115 |
| Black & Gold Rare Premium Whisky | 750ML | 655 |
| Black & Gold Rare Premium Whisky | 375ML | 330 |
| Black & Gold Rare Premium Whisky | 180ML | 165 |
| Black & White Blended Scotch Whisky | 750ML | 2065 |
| Black Angle Reserve Malted Whisky | 750ML | 570 |
| Black Angle Reserve Malted Whisky | 375ML | 285 |
| Black Angle Reserve Malted Whisky | 180ML | 140 |
| Black Cat Whisky | 750ML | 445 |
| Black Cat Whisky | 375ML | 225 |
| Black Cat Whisky | 180ML | 110 |
| Black Crazy Horse Whisky | 750ML | 445 |
| Black Crazy Horse Whisky | 375ML | 225 |
| Black Crazy Horse Whisky | 180ML | 110 |
| Black Dog Triple Gold Reserve Blended Scotch Whisky | 750ML | 2575 |
| Black Dog Triple Gold Reserve Blended Scotch Whisky | 375ML | 1295 |
| Black Dog Triple Gold Reserve Blended Scotch Whisky | 180ML | 645 |
| Blue Star Special Whisky | 750ML | 445 |
| Blue Star Special Whisky | 375ML | 225 |
| Blue Star Special Whisky | 180ML | 110 |
| Bonnie Special Whisky | 750ML | 450 |
| Bonnie Special Whisky | 375ML | 225 |
| Bonnie Special Whisky | 180ML | 115 |
| Bonnie's Fine Whisky | 750ML | 450 |
| Bonnie's Fine Whisky | 375ML | 225 |
| Bonnie's Fine Whisky | 180ML | 115 |
| Chenab Whisky | 750ML | 395 |
| Chenab Whisky | 375ML | 205 |
| Chenab Whisky | 180ML | 105 |
| Chinar Fine Whisky | 750ML | 395 |
| Chinar Fine Whisky | 375ML | 205 |
| Chinar Fine Whisky | 180ML | 105 |
| Chivas Regal Aged 12 Years Blended Scotch Whisky | 750ML | 3305 |
| Devans Old Vat Premium Blended Whisky | 750ML | 715 |
| Devans Old Vat Premium Blended Whisky | 375ML | 360 |
| Devans Old Vat Premium Blended Whisky | 180ML | 180 |
| Dimpy Deluxe Whisky | 750ML | 445 |
| Dimpy Deluxe Whisky | 375ML | 225 |
| Dimpy Deluxe Whisky | 180ML | 110 |
| Diplomate Deluxe Whisky | 750ML | 450 |
| Diplomate Deluxe Whisky | 375ML | 225 |
| Diplomate Deluxe Whisky | 180ML | 115 |
| Double Horse Malted Whisky | 750ML | 395 |
| Double Horse Malted Whisky | 375ML | 205 |
| Double Horse Malted Whisky | 180ML | 105 |
| Everyday Prestige Whisky | 750ML | 395 |
| Everyday Prestige Whisky | 375ML | 205 |
| Everyday Prestige Whisky | 180ML | 105 |
| Flying Bird Whisky | 750ML | 395 |
| Flying Bird Whisky | 375ML | 205 |
| Flying Bird Whisky | 180ML | 105 |
| Gold Band Whisky | 180ML | 105 |
| Gold Brand Whisky | 750ML | 395 |
| Gold Brand Whisky | 375ML | 205 |
| Hayward's Punch Fine Whisky | 750ML | 395 |
| Hayward's Punch Fine Whisky | 375ML | 205 |
| Hayward's Punch Fine Whisky | 180ML | 105 |
| Himalaya No.1 Whisky | 750ML | 395 |
| Himalaya No.1 Whisky | 375ML | 205 |
| Himalaya No.1 Whisky | 180ML | 105 |
| HM Malted Whisky | 750ML | 445 |
| HM Malted Whisky | 375ML | 225 |
| HM Malted Whisky | 180ML | 110 |
| HM Real Premium Whisky | 750ML | 445 |
| HM Real Premium Whisky | 375ML | 225 |
| HM Real Premium Whisky | 180ML | 110 |
| JK Special Whisky | 750ML | 295 |
| JK Special Whisky | 375ML | 155 |
| JK Special Whisky | 250ML | 105 |
| JK Special Whisky | 180ML | 75 |
| Johnnie Walker Red Label Blended Scotch Whisky | 750ML | Old Smuggler Blended Scotch Whisky |
| Johny Walker Black Label Blended Whisky | 750ML | 3150 |
| Jullie Whisky | 750ML | 450 |
| Jullie Whisky | 375ML | 225 |
| Jullie Whisky | 180ML | 115 |
| K Bottlers Special Whisky | 750ML | 395 |
| K Bottlers Special Whisky | 375ML | 205 |
| K Bottlers Special Whisky | 180ML | 105 |
| Kerala Blended Malt Whisky | 750ML | 450 |
| Kerala Blended Malt Whisky | 375ML | 225 |
| Kerala Blended Malt Whisky | 180ML | 115 |
| Kerala Malted Whisky Deluxe | 750ML | 450 |
| Kerala Malted Whisky Deluxe | 375ML | 225 |
| Kerala Malted Whisky Deluxe | 180ML | 115 |
| Knight No.1 Special Whisky | 750ML | 395 |
| Knight No.1 Special Whisky | 375ML | 205 |
| Knight No.1 Special Whisky | 180ML | 105 |
| Magic King Malted Whisky | 750ML | 445 |
| Magic King Malted Whisky | 375ML | 225 |
| Magic King Malted Whisky | 180ML | 110 |
| MC Dowell's Green Label Whisky | 750ML | 575 |
| MC Dowell's Green Label Whisky | 375ML | 290 |
| MC Dowell's Green Label Whisky | 180ML | 145 |
| MC Dowell's No.1 Luxury Whisky | 750ML | 670 |
| MC Dowell's No.1 Luxury Whisky | 375ML | 335 |
| MC Dowell's No.1 Luxury Whisky | 180ML | 165 |
| MC Dowell's No.1 Platinum Classic Whisky | 750ML | 735 |
| MC Dowell's No.1 Platinum Classic Whisky | 375ML | 365 |
| MC Dowell's No.1 Platinum Classic Whisky | 180ML | 185 |
| Mcdowell's Diplomat Whisky | 750ML | 450 |
| Mcdowell's Diplomat Whisky | 375ML | 225 |
| Mcdowell's Diplomat Whisky | 180ML | 115 |
| Metro Fine Whisky | 750ML | 445 |
| Metro Fine Whisky | 375ML | 225 |
| Metro Fine Whisky | 180ML | 110 |
| Moodmaker Deluxe Whisky | 750ML | 445 |
| Moodmaker Deluxe Whisky | 375ML | 225 |
| Moodmaker Deluxe Whisky | 180ML | 110 |
| OB Whisky | 750ML | 445 |
| OB Whisky | 375ML | 225 |
| OB Whisky | 180ML | 110 |
| Old Smuggler Blended Scotch Whisky | 750ML | 1695 |
| Old Smugler Blended Scotch Whisky | 180ML | 430 |
| Old Tavern Whisky | 750ML | 450 |
| Old Tavern Whisky | 375ML | 225 |
| Old Tavern Whisky | 180ML | 115 |
| Ranson Club Whisky | 750ML | 395 |
| Ranson Club Whisky | 375ML | 205 |
| Ranson Club Whisky | 180ML | 105 |
| Royal Challenge Gold Whisky | 1000ML | 935 |
| Royal Club Fine Whisky | 750ML | 395 |
| Royal Club Fine Whisky | 375ML | 205 |
| Royal Club Fine Whisky | 180ML | 105 |
| Royal Patiala Whisky | 750ML | 450 |
| Royal Patiala Whisky | 375ML | 225 |
| Royal Patiala Whisky | 180ML | 115 |
| Royal Stag Barrel Select Whisky | 750ML | 785 |
| Royal Stag Barrel Select Whisky | 375ML | 405 |
| Royal Stag Barrel Select Whisky | 180ML | 200 |
| Sailor Fine Whisky | 750ML | 450 |
| Sailor Fine Whisky | 375ML | 225 |
| Sailor Fine Whisky | 180ML | 115 |
| Saturday Aged 1 Whisky | 750ML | 615 |
| Saturday Aged 1 Whisky | 375ML | 310 |
| Saturday Aged 1 Whisky | 180ML | 155 |
| Seagram's 100 Pipers Deluxe Blended Scotch Whisky | 750ML | 1755 |
| Seagram's 100 Pipers Deluxe Blended Scotch Whisky | 375ML | 880 |
| Seagram's 100 Pipers Deluxe Blended Scotch Whisky | 180ML | 445 |
| Seagram's Blenders Pride Ultra Premium Whisky | 750ML | 1010 |
| Seagram's Blenders Pride Ultra Premium Whisky | 375ML | 505 |
| Seagram's Blenders Pride Ultra Premium Whisky | 180ML | 260 |
| Seagram's Imperial Blue Hand Picked Grain Whisky | 750ML | 675 |
| Seagram's Imperial Blue Hand Picked Grain Whisky | 375ML | 340 |
| Seagram's Imperial Blue Hand Picked Grain Whisky | 180ML | 170 |
| Seagram's Royal Stag Classic Whisky | 750ML | 715 |
| Seagram's Royal Stag Classic Whisky | 375ML | 360 |
| Seagram's Royal Stag Classic Whisky | 180ML | 185 |
| Shatranj Bleded Whisky | 750ML | 395 |
| Shatranj Bleded Whisky | 375ML | 205 |
| Shatranj Bleded Whisky | 180ML | 105 |
| Signature Premier Grain Whisky | 750ML | 1080 |
| Signature Premier Grain Whisky | 375ML | 545 |
| Signature Premier Grain Whisky | 180ML | 270 |
| Signature Rare Aged Whisky | 750ML | 1010 |
| Signature Rare Aged Whisky | 375ML | 505 |
| Signature Rare Aged Whisky | 180ML | 260 |
| Silky Studs Prestige Whisky | 750ML | 395 |
| Silky Studs Prestige Whisky | 375ML | 205 |
| Silky Studs Prestige Whisky | 180ML | 105 |
| Soulmate Premium Whisky | 750ML | 690 |
| Soulmate Premium Whisky | 375ML | 345 |
| Soulmate Premium Whisky | 180ML | 175 |
| Srhgam Whisky | 750ML | 395 |
| Srhgam Whisky | 375ML | 205 |
| Srhgam Whisky | 180ML | 105 |
| Srhgam's Gold Crown Whisky | 750ML | 395 |
| Srhgam's Gold Crown Whisky | 375ML | 205 |
| Srhgam's Gold Crown Whisky | 180ML | 105 |
| Standard Whisky | 750ML | 395 |
| Standard Whisky | 375ML | 205 |
| Standard Whisky | 180ML | 105 |
| Sultan Malted Whisky | 750ML | 445 |
| Sultan Malted Whisky | 375ML | 225 |
| Sultan Malted Whisky | 180ML | 110 |
| Teacher's Highland Cream Blended Scotch Whisky | 750ML | 1645 |
| Teacher's Highland Cream Blended Scotch Whisky | 375ML | 835 |
| Teacher's Highland Cream Blended Scotch Whisky | 180ML | 415 |
| Teacher's Origin Blended Scotch Whisky | 750ML | 2395 |
| Tiger Whisky | 750ML | 395 |
| Tiger Whisky | 375ML | 205 |
| Tiger Whisky | 180ML | 105 |
| Trikuta No.1 Whisky | 750ML | 395 |
| Trikuta No.1 Whisky | 375ML | 205 |
| Trikuta No.1 Whisky | 180ML | 105 |
| Triple Horse Fine Whisky | 750ML | 395 |
| Triple Horse Fine Whisky | 375ML | 205 |
| Triple Horse Fine Whisky | 180ML | 105 |
| Vat 69 Blended Scotch Whisky | 750ML | 1715 |
| Vat 69 Blended Scotch Whisky | 375ML | 870 |
| Vat 69 Blended Scotch Whisky | 180ML | 435 |
| White Stag Whisky | 750ML | 445 |
| White Stag Whisky | 375ML | 225 |
| White Stag Whisky | 180ML | 110 |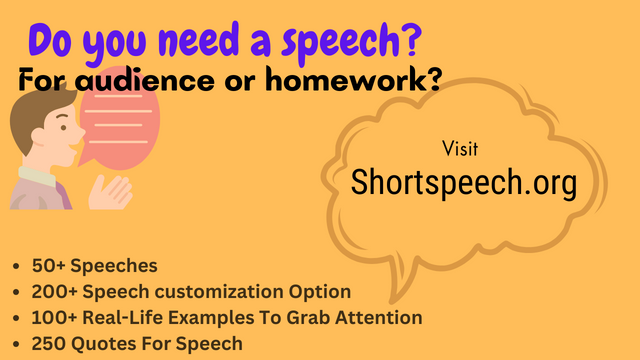 J & K RUM Price List
| | | |
| --- | --- | --- |
| NAME | QUANTITY | PRICE |
| Bacardi Carta Blanca Superior White Rum | 750ML | 1000 |
| Bacardi Carta Blanca Superior White Rum | 375ML | 500 |
| Bacardi Carta Blanca Superior White Rum | 180ML | 255 |
| Beach House XXX Premium Rum | 750ML | 560 |
| Beach House XXX Premium Rum | 375ML | 280 |
| Beach House XXX Premium Rum | 180ML | 140 |
| Black Bull Matured Premium Rum | 750ML | 605 |
| Black Bull XXX Rum | 750ML | 445 |
| Black Bull XXX Rum | 375ML | 225 |
| Black Bull XXX Rum | 180ML | 110 |
| Black Crazy Horse XXX Rum | 750ML | 445 |
| Black Crazy Horse XXX Rum | 375ML | 225 |
| Black Crazy Horse XXX Rum | 180ML | 110 |
| Black Fort XXX Rum | 750ML | 395 |
| Black Fort XXX Rum | 375ML | 205 |
| Black Fort XXX Rum | 180ML | 105 |
| Blue Star XXX Rum | 750ML | 445 |
| Blue Star XXX Rum | 375ML | 225 |
| Blue Star XXX Rum | 180ML | 110 |
| Captain Morgan the Original Rum | 750ML | 670 |
| Captain Morgan the Original Rum | 375ML | 335 |
| Captain Morgan the Original Rum | 180ML | 170 |
| Captain's Choice XXX Rum | 750ML | 445 |
| Captain's Choice XXX Rum | 375ML | 225 |
| Captain's Choice XXX Rum | 180ML | 110 |
| Chenab Rum | 750ML | 395 |
| Chenab Rum | 375ML | 205 |
| Chenab Rum | 180ML | 105 |
| Chinar XXX Rum | 750ML | 395 |
| Chinar XXX Rum | 375ML | 205 |
| Chinar XXX Rum | 180ML | 105 |
| Commander & Chief Carbean Gold XXX Rum | 750ML | 560 |
| Commander & Chief Carbean Gold XXX Rum | 375ML | 280 |
| Commander & Chief Carbean Gold XXX Rum | 180ML | 140 |
| Double Cross XXX Rum | 750ML | 395 |
| Double Cross XXX Rum | 375ML | 205 |
| Double Cross XXX Rum | 180ML | 105 |
| Flying Bird XXX Rum | 750ML | 395 |
| Flying Bird XXX Rum | 375ML | 205 |
| Flying Bird XXX Rum | 180ML | 105 |
| Gladius Blended 10 Years Old Gold Reserve Rum | 750ML | 695 |
| Gladius Blended 10 Years Old Gold Reserve Rum | 375ML | 350 |
| Gladius Blended 10 Years Old Gold Reserve Rum | 180ML | 175 |
| Gold Band XXX Rum | 750ML | 395 |
| Gold Band XXX Rum | 375ML | 205 |
| Gold Band XXX Rum | 180ML | 105 |
| Goodfather XXX Rum | 750ML | 445 |
| Goodfather XXX Rum | 375ML | 225 |
| Goodfather XXX Rum | 180ML | 110 |
| Hawain Matured Premium White Rum | 750ML | 635 |
| Himalaya XXX Rum | 750ML | 395 |
| Himalaya XXX Rum | 375ML | 205 |
| Himalaya XXX Rum | 180ML | 105 |
| K. Bottlers Special XXX Rum | 750ML | 395 |
| K. Bottlers Special XXX Rum | 375ML | 205 |
| K. Bottlers Special XXX Rum | 180ML | 105 |
| Kashmir XXX Rum | 750ML | 395 |
| Kashmir XXX Rum | 375ML | 205 |
| Kashmir XXX Rum | 180ML | 105 |
| Khoday XXX Rum | 750ML | 445 |
| Khoday XXX Rum | 375ML | 225 |
| Khoday XXX Rum | 180ML | 110 |
| Mission Kashmir XXX Rum | 750ML | 395 |
| Mission Kashmir XXX Rum | 375ML | 205 |
| Mission Kashmir XXX Rum | 180ML | 105 |
| OB XXX Rum | 750ML | 445 |
| OB XXX Rum | 375ML | 225 |
| OB XXX Rum | 180ML | 110 |
| Old Adventurer Rum | 750ML | 450 |
| Old Adventurer Rum | 375ML | 225 |
| Old Adventurer Rum | 180ML | 115 |
| Old Age XXX Rum | 750ML | 395 |
| Old Age XXX Rum | 375ML | 205 |
| Old Age XXX Rum | 180ML | 105 |
| Old Monk Extra Special XXX Rum | 750ML | 560 |
| Old Monk Extra Special XXX Rum | 375ML | 280 |
| Old Monk Extra Special XXX Rum | 180ML | 140 |
| Old Monk Legend XXX Rum | 750ML | 785 |
| Old Monk Legend XXX Rum | 375ML | 395 |
| Old Monk Legend XXX Rum | 180ML | 195 |
| Old Monk Supreme XXX Rum | 750ML | 655 |
| Ranson Club XXX Rum | 750ML | 395 |
| Ranson Club XXX Rum | 375ML | 205 |
| Ranson Club XXX Rum | 180ML | 105 |
| Royal Club XXX Rum | 750ML | 395 |
| Royal Club XXX Rum | 375ML | 205 |
| Royal Club XXX Rum | 180ML | 105 |
| Samba XXX Rum | 750ML | 395 |
| Samba XXX Rum | 375ML | 205 |
| Samba XXX Rum | 180ML | 105 |
| Srhgam XXX Rum | 750ML | 395 |
| Srhgam XXX Rum | 375ML | 205 |
| Srhgam XXX Rum | 180ML | 105 |
| Srhgam's Gold Crown XXX Rum | 750ML | 395 |
| Srhgam's Gold Crown XXX Rum | 375ML | 205 |
| Srhgam's Gold Crown XXX Rum | 180ML | 105 |
| Standard XXX Rum | 750ML | 395 |
| Standard XXX Rum | 375ML | 205 |
| Standard XXX Rum | 180ML | 105 |
| Star XXX Rum | 750ML | 395 |
| Star XXX Rum | 375ML | 205 |
| Star XXX Rum | 180ML | 105 |
| Sultan XXX Rum | 750ML | 445 |
| Sultan XXX Rum | 375ML | 225 |
| Sultan XXX Rum | 180ML | 110 |
| Tiger XXX Rum | 750ML | 395 |
| Tiger XXX Rum | 375ML | 205 |
| Tiger XXX Rum | 180ML | 105 |
| Trikuta XXX Rum | 750ML | 395 |
| Trikuta XXX Rum | 375ML | 205 |
| Trikuta XXX Rum | 180ML | 105 |
| White Stag XXX Rum | 750ML | 445 |
| White Stag XXX Rum | 375ML | 225 |
| White Stag XXX Rum | 180ML | 110 |
Jammu And Kashmir Vodka Price List
| | | |
| --- | --- | --- |
| NAME | QUANTITY | PRICE |
| Absolut Citron Lemon Flavoured Vodka | 750ML | 1850 |
| Absolut Vodka | 750ML | 1715 |
| Cliff Hanger Green Apple Premium Handcrafted Vodka | 750ML | 765 |
| Cliff Hanger Green Apple Premium Handcrafted Vodka | 375ML | 390 |
| Cliff Hanger Premium Handcrafted Vodka | 180ML | 185 |
| Cliff Hanger Premium Handcrafted Vodka | 750ML | 765 |
| Cliff Hanger Premium Handcrafted Vodka | 375ML | 390 |
| Magic Moments Remix Flavoured Vodka Lemon Grass Ginger | 180ML | 185 |
| DD Green Apple Flavoured Vodka | 750ML | 525 |
| DD Green Apple Flavoured Vodka | 375ML | 265 |
| DD Green Apple Flavoured Vodka | 180ML | 130 |
| DD Vodka | 750ML | 560 |
| DD Vodka | 375ML | 280 |
| DD Vodka | 180ML | 140 |
| Grey Goose Vodka | 750ML | 3525 |
| IICE Bare II All Vodka Premium | 750ML | 670 |
| IICE Bare II All Vodka Premium | 375ML | 340 |
| IICE Bare II All Vodka Premium | 180ML | 175 |
| IICE Bite The Apple Vodka Premium | 750ML | 710 |
| IICE Bite The Apple Vodka Premium | 375ML | 360 |
| IICE Bite The Apple Vodka Premium | 180ML | 185 |
| Knight Rider Premium Vodka | 750ML | 560 |
| Knight Rider Premium Vodka | 375ML | 280 |
| Knight Rider Premium Vodka | 180ML | 140 |
| Magic Moments Grain Vodka Triple Distilled | 750ML | 710 |
| Magic Moments Grain Vodka Triple Distilled | 375ML | 365 |
| Magic Moments Grain Vodka Triple Distilled | 180ML | 180 |
| Magic Moments Remix Flavoured Vodka Chocolate | 750ML | 760 |
| Magic Moments Remix Flavoured Vodka Chocolate | 375ML | 385 |
| Magic Moments Remix Flavoured Vodka Chocolate | 180ML | 190 |
| Magic Moments Remix Flavoured Vodka Green Apple | 750ML | 760 |
| Magic Moments Remix Flavoured Vodka Green Apple | 375ML | 385 |
| Magic Moments Remix Flavoured Vodka Green Apple | 180ML | 190 |
| Magic Moments Remix Flavoured Vodka Lemon Grass Ginger | 750ML | 760 |
| Magic Moments Remix Flavoured Vodka Lemon GrassGingerr | 375ML | 385 |
| Magic Moments Remix Flavoured Vodka Lemon Grass Ginqer | 180ML | 190 |
| Magic Moments Remix Flavoured Vodka Orange | 750ML | 760 |
| Magic Moments Remix Flavoured Vodka Orange | 375ML | 385 |
| Magic Moments Remix Flavoured Vodka Orange | 180ML | 190 |
| Premium Romanov Vodka | 750ML | 575 |
| Premium Romanov Vodka | 375ML | 290 |
| Premium Romanov Vodka | 180ML | 145 |
| Shekers Premium Triple Distilled Grain Vodka | 750ML | 555 |
| Shekers Premium Triple Distilled Grain Vodka | 375ML | 280 |
| Shekers Premium Triple Distilled Grain Vodka | 180ML | 140 |
| Shekers Premium Triple Distilled Improved Apple Grain Vodka | 750ML | 505 |
| Shekers Premium Triple Distilled Improved Apple Grain Vodka | 375ML | 255 |
| Shekers Premium Triple Distilled Improved Apple Grain Vodka | 180ML | 130 |
| Shekers Premium Triple Distilled Improved Lime Grain Vodka | 750ML | 505 |
| Shekers Premium Triple Distilled Improved Lime Grain Vodka | 375ML | 255 |
| Shekers Premium Triple Distilled Improved Lime Grain Vodka | 180ML | 130 |
| Shekers Premium Triple Distilled Improved Orange Grain Vodka | 750ML | 505 |
| Shekers Premium Triple Distilled Improved Orange Grain Vodka | 375ML | Verve MagicMomentss Super Premium Vodka |
| Shekers Premium Triple Distilled Improved Orange Grain Vodka | 180ML | 130 |
| Sky Vodka | 750ML | 1705 |
| Smirnoff Triple Distilled Vodka | 750ML | 1115 |
| Smirnoff Triple Distilled Vodka | 375ML | 560 |
| Smirnoff Triple Distilled Vodka | 180ML | 280 |
| Spark Green Apple Premium Grain Vodka | 750ML | 615 |
| Spark Green Apple Premium Grain Vodka | 375ML | 310 |
| Spark Green Apple Premium Grain Vodka | 180ML | 155 |
| Spark Premium Grain Vodka | 750ML | 555 |
| Spark Premium Grain Vodka | 375ML | 280 |
| Spark Premium Grain Vodka | 180ML | 140 |
| V2O Green Apple Vodka | 750ML | 710 |
| V2O Green Apple Vodka | 375ML | 355 |
| V2O Green Apple Vodka | 180ML | 180 |
| Verve MagicMomentss Super Premium Vodka | 750ML | 1105 |
| Verve MagicMomentss Super Premium Vodka | 375ML | 500 |
| Verve Magic Mments Super Premium Vodka | 180ML | 255 |
| Verve Magic Moments Green Apple Premium Flavoured Vodka | 750ML | 1100 |
| Verve Magic Moments Green Apple Premium Flavoured Vodka | 375ML | 555 |
| Verve Magic Moments Green Apple Premium Flavoured Vodka | 180ML | 275 |
| Verve Magic Moments Orange Premium Flavoured Vodka | 750ML | 1100 |
| Verve Magic Moments Orange Premium Flavoured Vodka | 375ML | 555 |
| Verve Magic Moments Orange Premium Flavoured Vodka | 180ML | 275 |
| White Mischief Ultra Pure Vodka | 750ML | 560 |
| White Mischief Ultra Pure Vodka | 375ML | 280 |
| White Mischief Ultra Pure Vodka | 180ML | 140 |
Jammu And Kashmir Beer Price List
| | | |
| --- | --- | --- |
| NAME | QUANTITY | PRICE |
| Godfather Strong Beer | 650ML | 155 |
| Godfather Strong Beer | 500ML | 120 |
| Godfather Strong Beer | 330ML | 85 |
| Godfather Electra Strong Beer | 650ML | 155 |
| Godfather Electra Strong Beer | 500ML | 120 |
| Godfather Electra Strong Beer | 330ML | 85 |
| Kotsberg Premium Pils Beer | 650ML | 195 |
| Kotsberg Premium Pils Beer | 500ML | 150 |
| Kotsberg Premium Pils Beer | 330ML | 110 |
| Kotsberg Strong Finest Quality Beer | 650ML | 195 |
| Kotsberg Strong Finest Quality Beer | 500ML | 150 |
| Kotsberg Strong Finest Quality Beer | 330ML | 110 |
| Six Fields Blanche Premier Wheat Beer | 650ML | 230 |
| Six Fields Blanche Premier Wheat Beer | 500ML | 175 |
| Six Fields Blanche Premier Wheat Beer | 330ML | 135 |
| Godfather The Legendary Finest Strong | 650ML | 155 |
| Godfather The Legendary Finest Strong | 500ML | 125 |
| Godfather The Legendary Finest Strong | 330ML | 85 |
| Sea Hawk Ultra Super Strong Beer | 650ML | 155 |
| Sea Hawk Ultra Super Strong Beer | 500ML | 125 |
| Sea Hawk Ultra Super Strong Beer | 330ML | 85 |
| Sea Hawk Exotic Super Strong Beer | 500ML | 115 |
| Sea Hawk Exotic Super Strong Beer | 330ML | 80 |
| Kingfisher Strong Premium Beer | 650ML | 155 |
| Kingfisher Strong Premium Beer | 500ML | 125 |
| Kingfisher Strong Premium Beer | 330ML | 85 |
| Zingaro Super Strong Premium Beer | 650ML | 130 |
| Story Beer | 650ML | 160 |
| Story Beer | 500ML | 130 |
| Story Beer | 330ML | 90 |
| | |
| --- | --- |
| Author | Jammu Government |
| Language | English |
| No. of Pages | 12 |
| PDF Size | 0.2 MB |
| Category | State Liquor Price |
| Source/Credits | panotbook |
Related PDFs
Jammu And Kashmir Latest Liquor Price List 2023 PDF