'Tamilnadu State Liquor Rate List' PDF Quick download link is given at the bottom of this article. You can see the PDF demo, size of the PDF, page numbers, and direct download Free PDF of 'Tasmac Wine And Whisky Price List' using the download button.
TamilNadu Liquor/Beverages/Wine/Beer New Price List PDF Free Download Book PDF Free Download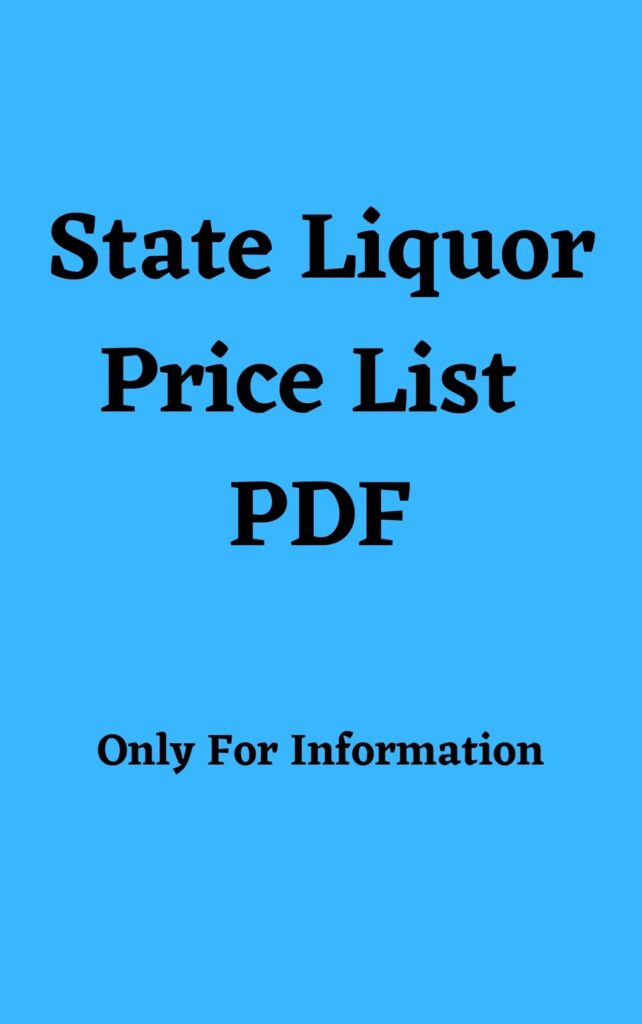 Tamil Nadu State Liquor Retail Rate List
Note: We are not selling or promoting any type of Liquor here. We are providing a list of the price of liquor that is set by the state government after cutting taxes. This post is only for informational purposes. We publish this type of price list only for states where liquor is not banned.
Tamil Nadu Liquor Price List 2023 PDF can be downloaded from the link given below this page. This is the price list of all alcoholic beverages that are currently being sold at TASMAC and ELITE stores in Tamil Nadu.
If you are new to Tamil Nadu, there are a few terms you need to know when ordering any liquor. 750ml is called full, 375 is called half, and 180 is called quarter. Liquor price in Tamil Nadu has been increased by Rs 10 for a 180ml bottle and Rs 20 for a 375ml bottle.
The price increase becomes effective from Monday, March 7, 2023. This decision was taken in the cabinet meeting held on Saturday, March 5. Liquor in Tamil Nadu is sold under the state banner, called Tamil Nadu State Marketing Corporation Limited (TASMAC).
The Great Indian Beer Price List In Chennai
| Sl.No. | NAME | Quantity | Rate |
| --- | --- | --- | --- |
| 1 | AMSTEL PREMIUM STRONG BEER | 650 ml | ₹160 |
| 2 | ASAHI DRY BEER | 330 ml | ₹280 |
| 3 | BARRE LEMON | 330 ml | ₹280 |
| 4 | BARRE PILSENER | 330 ml | ₹280 |
| 5 | BARRE WEIZEN (WHEAT) | 330 ml | ₹280 |
| 6 | BLACK KNIGHT MAXX SUPER STRONG PREMIUM BEER | 650 ml | ₹130 |
| 7 | BLACK KNIGHT SUPER STRONGBEER | 650 ml | ₹100 |
| 8 | BRITISH EMPIRE PREMIUM SUPER STRONG BEER | 330 ml | ₹80 |
| 9 | BRITISH EMPIRE PREMIUM SUPER STRONG BEER | 500 ml | ₹130 |
| 10 | BRITISH EMPIRE PREMIUM SUPER STRONG BEER | 650 ml | ₹150 |
| 11 | BRITISH EMPIRE ULTRA PREMIUM EXCLUSIVE BEER | 330 ml | ₹70 |
| 12 | BRITISH EMPIRE ULTRA PREMIUM EXCLUSIVE BEER | 500 ml | ₹120 |
| 13 | BRITISH EMPIRE ULTRA PREMIUM EXCLUSIVE BEER | 650 ml | ₹130 |
| 14 | BULLET SUPER STRONGBEER | 650 ml | ₹110 |
| 15 | HAYWARDS 5000 ULTRA PREMIUMSTRONG BEER | 650 ml | ₹120 |
| 16 | HIGH VOLTAGE DELUXE SUPER STRONG BEER | 330 ml | ₹65 |
| 17 | HIGH VOLTAGE DELUXE SUPER STRONG BEER | 500 ml | ₹120 |
| 18 | HIGH VOLTAGE DELUXE SUPER STRONG BEER | 650 ml | ₹120 |
| 19 | HIGH VOLTAGE SUPER STRONG BEER | 500 ml | ₹110 |
| 20 | HIGH VOLTAGE SUPER STRONG BEER | 650 ml | ₹120 |
| 21 | KALYANI BLACK LABELPREMIUM LAGER BEER | 330 ml | ₹60 |
| 22 | KALYANI BLACK LABELPREMIUM LAGER BEER | 650 ml | ₹110 |
| 23 | KING FISHER CLASSIC STRONG BEER | 330 ml | ₹75 |
| 24 | KING FISHER CLASSIC STRONG BEER | 650 ml | ₹140 |
| 25 | KING FISHER SELECT PREMIUM BEER | 330 ml | ₹70 |
| 26 | KING FISHER SELECT PREMIUM BEER | 650 ml | ₹130 |
| 27 | KING FISHER SUPERIOR STRONG BEER | 330 ml | ₹65 |
| 28 | KING FISHER SUPERIOR STRONG BEER | 650 ml | ₹130 |
| 29 | KINGFISHER BLUE SPECIAL STRONG BEER | 330 ml | ₹80 |
| 30 | KINGFISHER BLUE SPECIAL STRONG BEER | 650 ml | ₹150 |
| 31 | KINGFISHER MAGNUM STRONG BEER | 330 ml | ₹80 |
| 32 | KINGFISHER MAGNUM STRONG BEER | 650 ml | ₹150 |
| 33 | MARCOPOLO SUPER STRONG BEER | 650 ml | ₹100 |
| 34 | SAND PIPER SUPER PRE BEER | 650 ml | ₹110 |
| 35 | SNJ 10000 DELUXE SUPER STRONG BEER | 330 ml | ₹75 |
| 36 | SNJ 10000 DELUXE SUPER STRONG BEER | 500 ml | ₹130 |
| 37 | SNJ 10000 DELUXE SUPER STRONG BEER | 650 ml | ₹140 |
| 38 | SNJ 10000 SUPER STRONG BEER | 650 ml | ₹120 |
| 39 | SNJ 20000 SUPER STRONG BEER | 500 ml | ₹120 |
| 40 | SNJ 20000 SUPER STRONG BEER | 650 ml | ₹130 |
| 41 | STERREN 7 | 650 ml | ₹150 |
| 42 | VERSION 6000 SUPER STRONG BEER | 650 ml | ₹130 |
| 43 | VERSION LITE PREMIUM BEER | 650 ml | ₹110 |
| 44 | VORION LITE PREMIUM BEER | 650 ml | ₹120 |
| 45 | ZINGARO CLASSIC STRONG BEER | 650 ml | ₹140 |
| 46 | ZINGARO MAGNUM STRONG BEER | 650 ml | ₹130 |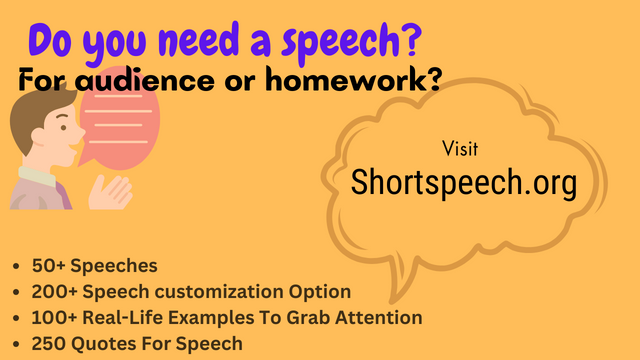 Beer Price List In Tamil Nadu
| Sl.No. | NAME | Quantity | Rate |
| --- | --- | --- | --- |
| 1 | CARLSBURG ELEPHANT STRONG | 650 ml | ₹140 |
| 2 | CORONA | 330 ml | ₹350 |
| 3 | FOSTERS AUSTRALIAN STRONG PREMIUM BEER | 330 ml | ₹80 |
| 4 | FOSTERS AUSTRALIAN STRONG PREMIUM BEER | 650 ml | ₹150 |
| 5 | HEINEKEN | 330 ml | ₹280 |
| 6 | TUBORG STRONG | 650 ml | ₹120 |
| 7 | WITLINGER WHEAT ALE | 330 ml | ₹190 |
Tamilnadu Gin Price List
| Sl.No. | NAME | Quantity | Rate |
| --- | --- | --- | --- |
| 1 | DIAMOND ORDINARY GIN | 180 ml | ₹110 |
| 2 | DIAMOND ORDINARY GIN | 375 ml | ₹220 |
| 3 | DIAMOND ORDINARY GIN | 750 ml | ₹440 |
| 4 | McD. BLUE RIBAND PRESTIGE GIN | 180 ml | ₹140 |
| 5 | McD. BLUE RIBAND PRESTIGE GIN | 375 ml | ₹280 |
| 6 | McD. BLUE RIBAND PRESTIGE GIN | 750 ml | ₹560 |
| 7 | MONITOR DRY ORDINARY GIN | 180 ml | ₹110 |
| 8 | MONITOR DRY ORDINARY GIN | 375 ml | ₹220 |
| 9 | MONITOR DRY ORDINARY GIN | 750 ml | ₹440 |
Vodka Price List In Tamilnadu
| Sl.No. | NAME | Quantity | Rate |
| --- | --- | --- | --- |
| 1 | ACCORD'S FINE DISTILLED ORANGE VODKA | 180 ml | ₹120 |
| 2 | ACCORD'S FINE DISTILLED ORANGE VODKA | 375 ml | ₹240 |
| 3 | ACCORD'S FINE DISTILLED ORANGE VODKA | 750 ml | ₹480 |
| 4 | ACTIVATOR VANILLA VODKA | 180 ml | ₹120 |
| 5 | ACTIVATOR VANILLA VODKA | 375 ml | ₹240 |
| 6 | ACTIVATOR VANILLA VODKA | 750 ml | ₹480 |
| 7 | ARIZONA PREMIUM APPLE VODKA | 180 ml | ₹120 |
| 8 | ARIZONA PREMIUM APPLE VODKA | 375 ml | ₹240 |
| 9 | ARIZONA PREMIUM APPLE VODKA | 750 ml | ₹480 |
| 10 | BRISNOFF MED VODKA | 180 ml | ₹120 |
| 11 | BRISNOFF MED VODKA | 375 ml | ₹240 |
| 12 | BRISNOFF MED VODKA | 750 ml | ₹480 |
| 13 | CRYSTAL ROMANOV VODKA | 180 ml | ₹130 |
| 14 | CRYSTAL ROMANOV VODKA | 375 ml | ₹260 |
| 15 | CRYSTAL ROMANOV VODKA | 750 ml | ₹520 |
| 16 | ERISTOFF TRIPLE DISTILLED PREMIUM VODKA | 180 ml | ₹190 |
| 17 | ERISTOFF TRIPLE DISTILLED PREMIUM VODKA | 375 ml | ₹380 |
| 18 | ERISTOFF TRIPLE DISTILLED PREMIUM VODKA | 750 ml | ₹760 |
| 19 | JUNO SUPERIOR PINK VODKA | 180 ml | ₹220 |
| 20 | JUNO SUPERIOR PINK VODKA | 375 ml | ₹440 |
| 21 | JUNO SUPERIOR PINK VODKA | 750 ml | ₹880 |
| 22 | MAGIC MOMENTS PREMIUM APPLE VODKA. | 180 ml | ₹200 |
| 23 | MAGIC MOMENTS PREMIUM APPLE VODKA. | 375 ml | ₹400 |
| 24 | MAGIC MOMENTS PREMIUM APPLE VODKA. | 750 ml | ₹800 |
| 25 | MAGIC MOMENTS PREMIUM CHOCOLATE VODKA | 180 ml | ₹190 |
| 26 | MAGIC MOMENTS PREMIUM CHOCOLATE VODKA | 375 ml | ₹380 |
| 27 | MAGIC MOMENTS PREMIUM CHOCOLATE VODKA | 750 ml | ₹760 |
| 28 | MAGIC MOMENTS PREMIUM GRAIN VODKA | 180 ml | ₹170 |
| 29 | MAGIC MOMENTS PREMIUM GRAIN VODKA | 375 ml | ₹340 |
| 30 | MAGIC MOMENTS PREMIUM GRAIN VODKA | 750 ml | ₹680 |
| 31 | MGM APPLE MEDIUM VODKA | 180 ml | ₹120 |
| 32 | MGM APPLE MEDIUM VODKA | 375 ml | ₹240 |
| 33 | MGM APPLE MEDIUM VODKA | 750 ml | ₹480 |
| 34 | MGM MEDIUM VODKA | 180 ml | ₹120 |
| 35 | MGM MEDIUM VODKA | 375 ml | ₹240 |
| 36 | MGM MEDIUM VODKA | 750 ml | ₹480 |
| 37 | MGM ORANGE MEDIUM VODKA | 180 ml | ₹120 |
| 38 | MGM ORANGE MEDIUM VODKA | 375 ml | ₹240 |
| 39 | MGM ORANGE MEDIUM VODKA | 750 ml | ₹480 |
| 40 | POWER APPLE VODKA | 180 ml | ₹120 |
| 41 | POWER APPLE VODKA | 375 ml | ₹240 |
| 42 | POWER APPLE VODKA | 750 ml | ₹480 |
| 43 | POWER ORANGE VODKA | 180 ml | ₹120 |
| 44 | POWER ORANGE VODKA | 375 ml | ₹240 |
| 45 | POWER ORANGE VODKA | 750 ml | ₹480 |
| 46 | SIPPING SPIRITS RESOLUTE PINK VODKA | 180 ml | ₹250 |
| 47 | SIPPING SPIRITS RESOLUTE PINK VODKA | 375 ml | ₹500 |
| 48 | SIPPING SPIRITS RESOLUTE PINK VODKA | 750 ml | ₹1000 |
| 49 | VODKA BLUE PREMIUM | 180 ml | ₹200 |
| 50 | VODKA BLUE PREMIUM | 375 ml | ₹400 |
| 51 | VODKA BLUE PREMIUM | 750 ml | ₹800 |
| 52 | VODKA SPICE PREMIUM | 180 ml | ₹200 |
| 53 | VODKA SPICE PREMIUM | 375 ml | ₹400 |
| 54 | VODKA SPICE PREMIUM | 750 ml | ₹800 |
Tamil Nadu Wine Price List
| Sl.No. | NAME | Quantity | Rate |
| --- | --- | --- | --- |
| 1 | GLOBUS FORTIFIED PORT WINE | 180 ml | ₹110 |
| 2 | GLOBUS FORTIFIED PORT WINE | 375 ml | ₹220 |
| 3 | GLOBUS FORTIFIED PORT WINE | 750 ml | ₹440 |
| 4 | GOLCONDA RUBY PREMIUM WINE VINBROS & CO. | 180 ml | ₹90 |
| 5 | GOLCONDA RUBY PREMIUM WINE VINBROS & CO. | 375 ml | ₹180 |
| 6 | GOLCONDA RUBY PREMIUM WINE VINBROS & CO. | 750 ml | ₹360 |
| 7 | MISTY GRAPES RED WINE | 180 ml | ₹100 |
| 8 | MISTY GRAPES RED WINE | 375 ml | ₹200 |
| 9 | MISTY GRAPES RED WINE | 750 ml | ₹400 |
| 10 | RED SEA RUBY FORTIFIED WINE | 180 ml | ₹70 |
| 11 | RED SEA RUBY FORTIFIED WINE | 375 ml | ₹140 |
| 12 | RED SEA RUBY FORTIFIED WINE | 750 ml | ₹280 |
| 13 | THE WAREHOUSE RED WINE | 375 ml | ₹430 |
| 14 | THE WAREHOUSE RED WINE | 750 ml | ₹860 |
SI.
No.
NAME OF THE COMPANY / BRAND
Range
R.12,
1000 rn1
750 ml
375 ml
180 ml
MiS. ENRICA ENTERPRISES PVT, LTD,
1
1
GOLDEN GRAPE ORDINARY BRANDY
•
480
240
12a
2
OLD KING XXXX RUM
•
480
240
120
3
MEN'S CLUB DELUXE BRANDY
S
480
240
120
4
HONEY BEE MEDIUM BRANDY
M
660
280
140
6
m
560
280
140
•
BAGPIPER MEDIUM WHISKY
m
560
260
140
7
NO.1 MC DOWELL MEDIuM WHISKY
M
660
280
140
8
NO.1 MC DOWELL'S FINE BRANDY
M
6so
280
140
9
MCDO CELEBRATION PREMIUM RUM
M
560
280
140
la
NACDOVVELL'S CENTURY WHISKY
640
320
160
11
MCDOWELL'S GREEN LABEL WHISKY
p
640
320
160
12
MCDOWELL'S VSOP BRANDY
P
64o
32o
160
13
nACDOvvELL'S CENTURY WHISKY
P
680
340
170
14
VSOP EXSHAW GOLD BRANDY
P
72o
360
180
16
CAESAR PREMIUM BRANDY
P
720
360
180
16
SIGNATURE RARE PREMIUM WHISKY
P
1170
880
440
220
17
ROYAL CHALLENGE DELUXE WHISKY
P
1170
B80
440
220
18
LOUIS VERNANT X0 BLENDED PREMIUM BRANDY
P
920
460
230
19
ANTIQUITY BLUE SUPER PREMIUM WHISKY
P
140
60
310
| | |
| --- | --- |
| Author | Tasman.co.in |
| Language | English |
| No. of Pages | 26 |
| PDF Size | 3 MB |
| Category | State Liquor Price |
| Source/Credits | tasmac.co.in |
Related PDFs
Tamil Nadu(TN) Liquor Latest Price List 2023 PDF Free Download