'UP Beverage Latest Price List' PDF Quick download link is given at the bottom of this article. You can see the PDF demo, size of the PDF, page numbers, and direct download Free PDF of 'UP Branded Wine and Whisky Price List' using the download button.
Uttar Pradesh New Liquor/Beverages/Wine/Beer Price List PDF Free Download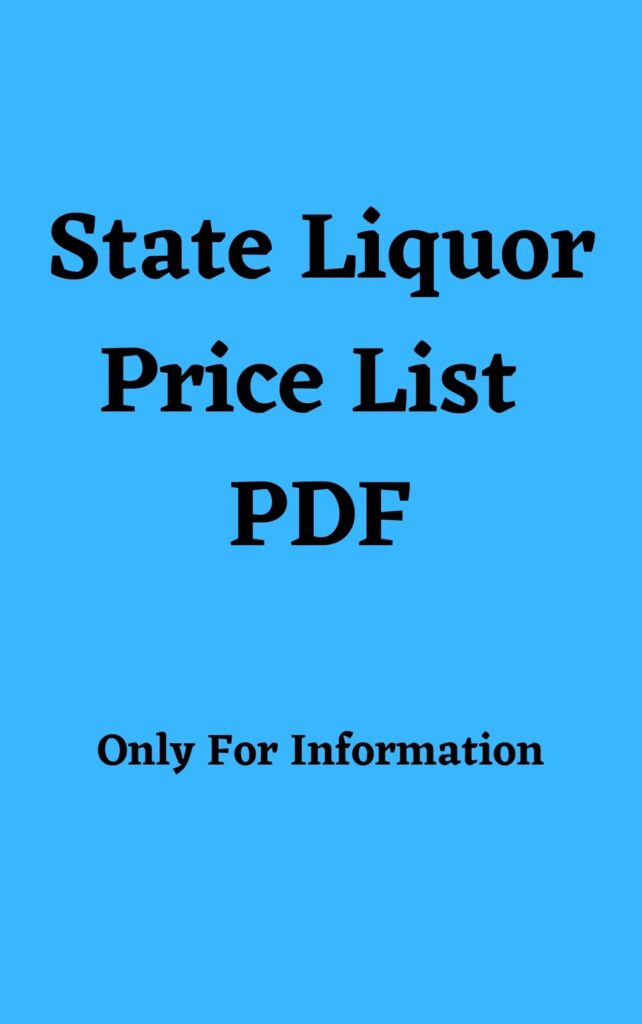 उत्तर प्रदेश में देशी मदिरा और देशी दारू
2.1.1 देशी मदिरा की श्रेणियां तथा गुणवत्ता:
वर्ष 2021-22 में देशी मदिरा की तीव्रता के आधार पर प्रचलित श्रेणियों के स्थान पर वर्ष 2022-23 में देशी मदिरा की निम्नांकित श्रेणियां रखी जाएँगी:
(1) 36 प्रतिशत वी / वी. (मसाला)
(2) 25 प्रतिशत वी / वी. (मसाला)
देशी मदिरा की उपरोक्त दोनों श्रेणियों के लिये कैप्स व लेबुलों के बार्डर के रंग वर्ष 2021-22 की भांति वर्ष 2022-23 हेतु इस संशोधन के साथ रखा जाएगा कि पेट बोतलों के लिये मिनरल वाटर की बोतलों में प्रयुक्त होने वाले कैप्स के समान अच्छी गुणवत्ता के प्लास्टिक कैप्स भी अनुमन्य होंगे।
देशी मदिरा की बोतलों पर लगाये जाने वाले समस्त प्रकार के कैप्स पर चिंक कैप का प्रयोग किया जाना अनिवार्य होगा। वर्ष 2021-22 की भांति वर्ष 2022-23 हेतु प्रदेश में केवल एक्सट्रा न्यूट्रल अल्कोहल (ई.एन.ए.) से निर्मित देशी मदिरा का विक्रय किया जाएगा।
वर्ष 2021-22 की भाँति 42.8 प्रतिशत वी. वी. तीव्रता में यू.पी. मेड लिकर (यू.पी.एम.एल.) की व्यवस्था वर्ष 2022-23 में भी अनुमन्य होगी।
परन्तु वर्ष 2022-23 में यू.पी. मेड लिकर (यू. पी. एम. एल.) की आपूर्ति असेटिक ब्रिक पैक (टेट्रापैक) के स्थान पर केवल कांच की बोतलों में कराया जाएगा।
यू.पी. मेड लिकर (यू.पी. एम.एल.) की कांच की बोतलों में आपूर्ति में कठिनाई आने पर असेप्टिक ब्रिक पैक (टेट्रापैक) में आपूर्ति प्रारम्भ किये जाने की अनुमति अपर मुख्य सचिव, आबकारी विभाग द्वारा प्रदान की जायेगी।
देशी मदिरा दुकानों के वार्षिक एम.जी. क्यू. (न्यूनतम प्रत्याभूत मात्रा / Minimum Guaranteed Quantity) का निर्धारण:
(i) वर्ष 2022-23 हेतु वर्ष 2021-22 के व्यवस्थित वार्षिक एम. जी. क्यू. पर 7.5 प्रतिशत की वृद्धि कर देशी मदिरा दुकानों का एम. जी. क्यू. निर्धारित किया जाएगा। वर्ष 2021-22 हेतु व्यवस्थित वार्षिक एम.जी. क्यू. 54.72 करोड़ बल्क लीटर पर 7.5 प्रतिशत की वृद्धि के आधार पर वर्ष 2022-23 हेतु प्रदेश का प्रस्तावित न्यूनतम एम. जी. क्यू. 58.82 करोड़ बल्क लीटर 36 प्रतिशत वी/वी. तीव्रता की देशी मदिरा के संदर्भ में आगणित होता है।
(ii) उपरोक्तानुसार आगणित दुकानवार वार्षिक एम. जी. क्यू. के 12 से पूर्णतः विभाजित न हो सकने की स्थिति में इसे अगली संख्या तक, जो 12 से विभाज्य हो, बढ़ा कर वर्ष 2022-23 हेतु अंतिमीकृत एम. जी. क्यू. निर्धारित किया जाएगा।
Uttar Pradesh Liquor Price List
The Uttar Pradesh government has announced a progressive excise policy for 2023-24 that will bring down prices of wine, beer and liquor and encourage responsible drinking.
There will be revenue growth of Rs 6,000 crore, writes Subhash Arora, who believes the dictatorship of low taxes encourages higher revenues and less smuggling in 2021-22. Retail sale of liquor will be allowed. (This means that Indian liquor producers will be able to open their own dedicated retail counters).
According to the Economic Times, wine taverns will also be allowed on these premises. Apart from beer shops, the sale of low-alcohol beverages (LAB) will be allowed in foreign liquor retail outlets, model shops, and premium retailers.
1. Branded Whisky Price List In UP
| | | |
| --- | --- | --- |
| Whisky Brand Name | Quantity | Price (Rs.) |
| Bagpiper Superior Whisky | 750ml | 1550 |
| Bagpiper Superior Whisky | 375ml | 780 |
| Bagpiper Superior Whisky | 180ml | 380 |
| Signature Premier Grain Whisky | 750ml | 880 |
| Signature Premier Grain Whisky | 375ml | 445 |
| Signature Premier Grain Whisky | 180ml | 215 |
| Signature Premier Grain Whisky | 90ml | 110 |
| Signature Rare Aged Whisky | 750ml | 760 |
| Signature Rare Aged Whisky | 375ml | 385 |
| Signature Rare Aged Whisky | 180ml | 190 |
| Signature Rare Aged Whisky | 90ml | 95 |
| Mc Dowell's No.1 Diet Mate Premium Grain Reserve Shisky | 750ml | 595 |
| Mc Dowell's No.1 Diet Mate Premium Grain Reserve Shisky | 375ml | 300 |
| Mc Dowell's No.1 Diet Mate Premium Grain Reserve Shisky | 180ml | 145 |
| McDowell's No. 1 Select Whisky | 750ml | 575 |
| McDowell's No. 1 Select Whisky | 375ml | 290 |
| McDowell's No. 1 Select Whisky | 180ml | 140 |
| McDowell's No. 1 Select Whisky | 90ml | 70 |
| McDowell's No. 1 Platinum Luxury Whisky | 750ml | 655 |
| McDowell's No. 1 Platinum Luxury Whisky | 375ml | 330 |
| McDowell's No. 1 Platinum Luxury Whisky | 180ml | 160 |
| McDowell's No. 1 Platinum Luxury Whisky | 90ml | 80 |
| Passport Scotch Whisky | 750ml | 1275 |
| Seagram's Blenders Pride Rare Premium Whisky | 750ml | 880 |
| Seagram's Blenders Pride Rare Premium Whisky | 375ml | 445 |
| Seagram's Blenders Pride Rare Premium Whisky | 180ml | 215 |
| Seagram's Imperial Blue Blended Grain Whisky | 750ml | 615 |
| Seagram's Imperial Blue Blended Grain Whisky | 375ml | 310 |
| Seagram's Imperial Blue Blended Grain Whisky | 180ml | 150 |
| Seagram's Royal Stag Deluxe Whisky | 750ml | 675 |
| Seagram's Royal Stag Deluxe Whisky | 375ml | 340 |
| Seagram's Royal Stag Deluxe Whisky | 180ml | 165 |
| Seagram's Blender's Pride Reserve Collection Whisky | 750ml | 1015 |
| Seagram's Blender's Pride Reserve Collection Whisky | 375ml | 510 |
| Seagram's Blender's Pride Reserve Collection Whisky | 180ml | 250 |
| Seagram's Royal Stag Barrel Select Whisky | 750ml | 740 |
| Seagram's Royal Stag Barrel Select Whisky | 375ml | 370 |
| Seagram's Royal Stag Barrel Select Whisky | 180ml | 180 |
| Seagram's 100 Pipers Blended Scotch Whisky ( Aged 12 Years) | 750ml | 1950 |
| Seagram's 100 Pipers Deluxe Blended Schoch Whisky | 750ml | 1550 |
| Seagram's 100 Pipers Deluxe Blended Schoch Whisky | 375ml | 780 |
| Seagram's 100 Pipers Deluxe Blended Schoch Whisky | 180ml | 380 |
| McDowell's Green Label The Rich Blend Whisky | 750ml | 515 |
| McDowell's Green Label The Rich Blend Whisky | 375ml | 260 |
| McDowell's Green Label The Rich Blend Whisky | 180ml | 125 |
| Royal Challenge Gold Whisky | 750ml | 740 |
| Royal Challenge Gold Whisky | 375ml | 375 |
| Royal Challenge Gold Whisky | 180ml | 180 |
| Black Dog Centenary Black Reserve Aged & Rare Blended Scotch Whisky | 750ml | 1470 |
| Black Dog Centenary Black Reserve Aged & Rare Blended Scotch Whisky | 375ml | 740 |
| Black Dog Centenary Black Reserve Aged & Rare Blended Scotch Whisky | 180ml | 365 |
| Black Dog Triple Gold Reserve Blended Scotch Whisky | 750ml | 1910 |
| Black Dog Triple Gold Reserve Blended Scotch Whisky | 375ml | 960 |
| Black Dog Triple Gold Reserve Blended Scotch Whisky | 180ml | 470 |
| Black Dog Reserve Aged 18 Years Scotch Whisky | 750ml | 4655 |
| Officer's Choice Deluxe Whisky | 750ml | 490 |
| Officer's Choice Deluxe Whisky | 375ml | 250 |
| Officer's Choice Deluxe Whisky | 180ml | 120 |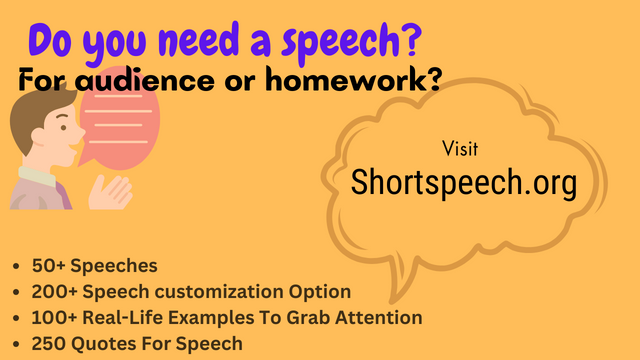 2. Uttar Pradesh RUM Brand Name And Price List
| | | |
| --- | --- | --- |
| RUM Brand Name | Quantity | Price (Rs.) |
| McDowell's No. 1 Celebration XXX Rum | 750ml | 535 |
| McDowell's No. 1 Celebration XXX Rum | 375ml | 270 |
| McDowell's No. 1 Celebration XXX Rum | 180ml | 130 |
| Contessa Matured XXX Rum | 750ml | 490 |
| Contessa Matured XXX Rum | 375ml | 250 |
| Contessa Matured XXX Rum | 180ml | 120 |
| Contessa Matured XXX Rum | 90ml | 60 |
| Raffles Matured XXX Rum | 750ml | 495 |
| Raffles Matured XXX Rum | 375ml | 250 |
| Raffles Matured XXX Rum | 180ml | 120 |
| Silver Peg XXX Rum | 750ml | 410 |
| Silver Peg XXX Rum | 375ml | 210 |
| Silver Peg XXX Rum | 180ml | 100 |
| IGL No. 1 XXX Rum | 750ml | 300 |
| Captain Morgan Original Spiced Rum | 750ml | 800 |
| Captain Morgan Original Spiced Rum | 180ml | 195 |
| Old Monk Gold Reserve Rum | 750ml | 570 |
| Old Monk Gold Reserve Rum | 375ml | 290 |
| Old Monk Gold Reserve Rum | 180ml | 140 |
| Old Monk White Rum | 750ml | 570 |
| Old Monk White Rum | 375ml | 290 |
| Old Monk White Rum | 180ml | 140 |
| Old Monk Orange Rum | 180ml | 140 |
| Old Monk Matured XXX Deluxe Rum Very Old Vatted | 750ml | 535 |
| Bacardi Classic Superior Rum | 750ml | 760 |
| Bacardi Classic Superior Rum | 375ml | 380 |
| Bacardi Classic Superior Rum | 180ml | 185 |
| Bacardi Classic Superior Rum | 90ml | 95 |
| Bacardi Black Rum | 750ml | 760 |
| Bacardi Black Rum | 375ml | 380 |
| Bacardi Black Rum | 180ml | 185 |
| Bacardi Black Rum | 90ml | 95 |
3. UP Liquor Vodka Brand Price List
| | | |
| --- | --- | --- |
| Vodka Brand Name | Quantity | Price ( Rs.) |
| Seagram's Fuel Vodka | 750ml | 615 |
| Seagram's Fuel Vodka | 375ml | 310 |
| Seagram's Fuel Vodka | 180ml | 150 |
| White Mischief Ultra Pure Vodka | 750ml | 515 |
| White Mischief Ultra Pure Vodka | 375ml | 260 |
| White Mischief Ultra Pure Vodka | 180ml | 125 |
| Magic Moments Premium Vodka | 750ml | 575 |
| Magic Moments Premium Vodka | 375ml | 290 |
| Magic Moments Premium Vodka | 180ml | 140 |
| Magic Moments Premium Vodka | 90ml | 70 |
| M2 Magic Moments Remix Smooth Flavoured Vodka Green Apple | 750ml | 655 |
| M2 Magic Moments Remix Smooth Flavoured Vodka Green Apple | 375ml | 330 |
| M2 Magic Moments Remix Smooth Flavoured Vodka Green Apple | 180ml | 160 |
| M2 Magic Moments Remix Smooth Flavoured Vodka Green Apple | 90ml | 80 |
| M2 Magic Moments Remix Smooth Flavoured Vodka Orange | 750ml | 655 |
| M2 Magic Moments Remix Smooth Flavoured Vodka Orange | 375ml | 330 |
| M2 Magic Moments Remix Smooth Flavoured Vodka Orange | 180ml | 160 |
| M2 Magic Moments Remix Smooth Flavoured Vodka Orange | 90ml | 80 |
| Raffles Grain Vodka | 750ml | 495 |
| Raffles Grain Vodka | 375ml | 250 |
| Raffles Grain Vodka | 180ml | 120 |
| Silver Peg Vodka | 750ml | 410 |
| Silver Peg Vodka | 375ml | 210 |
| Silver Peg Vodka | 180ml | 100 |
| Smirnoff Triple Distilled Vodka | 750ml | 800 |
| Smirnoff Triple Distilled Vodka | 375ml | 405 |
| Smirnoff Triple Distilled Vodka | 180ml | 195 |
| Smirnoff Triple Distilled Vodka | 90ml | 100 |
| Smirnoff Orange Triple Distilled Vodka | 750ml | 900 |
| Smirnoff Orange Triple Distilled Vodka | 180ml | 220 |
| Smirnoff Green Apple Triple distrilled Vodka | 750ml | 900 |
| Smirnoff Green Apple Triple distrilled Vodka | 180ml | 220 |
| Eristoff Triple Distilled Premium Vodka | 750ml | 725 |
| Eristoff Triple Distilled Premium Vodka | 375ml | 365 |
| Eristoff Triple Distilled Premium Vodka | 180ml | 180 |
| Eristoff Triple Distilled Premium Vodka | 90ml | 90 |
4. Beer Price List In UP
| | | |
| --- | --- | --- |
| UP Beer Brand Name | Quantity | Price(Rs.) |
| Carlsberg Smooth Super Premium Beer | 650ml | 190 |
| Carlsberg Smooth Super Premium Beer | C500ml | 150 |
| Carlsberg Elephant Strong Super Premium Beer | 650ml | 190 |
| Carlsberg Elephant Strong Super Premium Beer | C500ml | 150 |
| Tuborg Strong Export Premium Beer | 650ml | 140 |
| Tuborg Strong Premium Beer | C500ml | 110 |
| Tuborg Green Beer | 650ml | 130 |
| Tuborg Green Beer | C500ml | 100 |
| Tuborg Green Beer | 330ml | 70 |
| Tuborg Classic Black Super Strong Beer | 650ml | 150 |
| Tuborg Classic Black Super Strong Beer | C500ml | 120 |
| Golden Eagle Lager Beer | 650ml | 140 |
| Golden Eagle Platinum Super Strong Beer | 650ml | 160 |
| Meakin's 10000 Ultra Premium Super Strong Beer | 650ml | 150 |
| Meakin's 10000 Deluxe Premium Super Strong Beer | 650ml | 140 |
| Wave Platinum Beer Strong Beer | 650ml | 140 |
| Wave Platinum Beer Strong Beer | C500ml | 110 |
| Kingfisher Extra Strong Premium Beer | 650ml | 140 |
| Kingfisher Extra Strong Premium Beer | C500ml | 110 |
| Kingfisher Deluxe Premium Lager Beer | 650ml | 140 |
| Kingfisher Deluxe Premium Lager Beer | C500ml | 110 |
| Kingfisher Select Premium Lager Beer | 650ml | 180 |
| Kingfisher Select Premium Lager Beer | B330ml | 90 |
| Cox 10000 Strong Premium Beer | 650ml | 140 |
| Cox 10000 Strong Premium Beer | C500ml | 110 |
| Cox 10000 Strong Premium Beer | B330ml | 80 |
| Mount's 6000 Super Strong Beer | 650ml | 140 |
| Mount's 6000 Super Strong Beer | C500ml | 110 |
| Bad Monkey Strong Beer | 650ml | 150 |
| Bad Monkey Strong Beer | C500ml | 120 |
| Bad Monkey Strong Beer | B330ml | 80 |
| Foster's Gold Strong Beer | 650ml | 150 |
| Foster's Gold Strong Beer | C500ml | 120 |
Uttar Pradesh Rates and Duty in Liquor 2023
| S N | Head | Description | Rates |
| --- | --- | --- | --- |
| 1 | Beer | – | – |
| a) | 5% v/v | – | 28.46/Litre |
| b) | 8% v/v | – | 49.23/Litre |
| 2 | The bottle is 750 ml | Production Cost up to Rs 25 / Bottle | Beer |
| i | Production costs between Rs 54 to 68 / Bottle | – | Rs 157/BL |
| ii | Production costs between Rs 25 to 32/ Bottle | – | Rs 170/BL |
| iii | Production costs between Rs 32 to 44 / Bottle | – | Rs 191/BL |
| iv | Production costs between Rs 44 to 54/ Bottle | – | Rs 201/BL |
| v | Production costs between Rs 68 to 84 / Bottle | – | Rs 221/BL |
| vi | Production cost between Rs 68 to 84 / Bottle | – | Rs 297/BL |
| | |
| --- | --- |
| Author | UP Government |
| Language | English |
| No. of Pages | 55 |
| PDF Size | 0.3 MB |
| Category | State Liquor Price |
| Source/Credits | upexcise.in |
Read, Excise Policy of UP Govt 2022-23 PDF
Related PDFs
Uttar Pradesh(UP) State Liquor Price List 2023 PDF Free Download