'Punjab Beverages Price List' PDF Quick download link is given at the bottom of this article. You can see the PDF demo, size of the PDF, page numbers, and direct download Free PDF of 'Punjab Wine and Whisky Price list' using the download button.
Punjab New Liquor/Beverages/Wine/Beer Price List PDF Free Download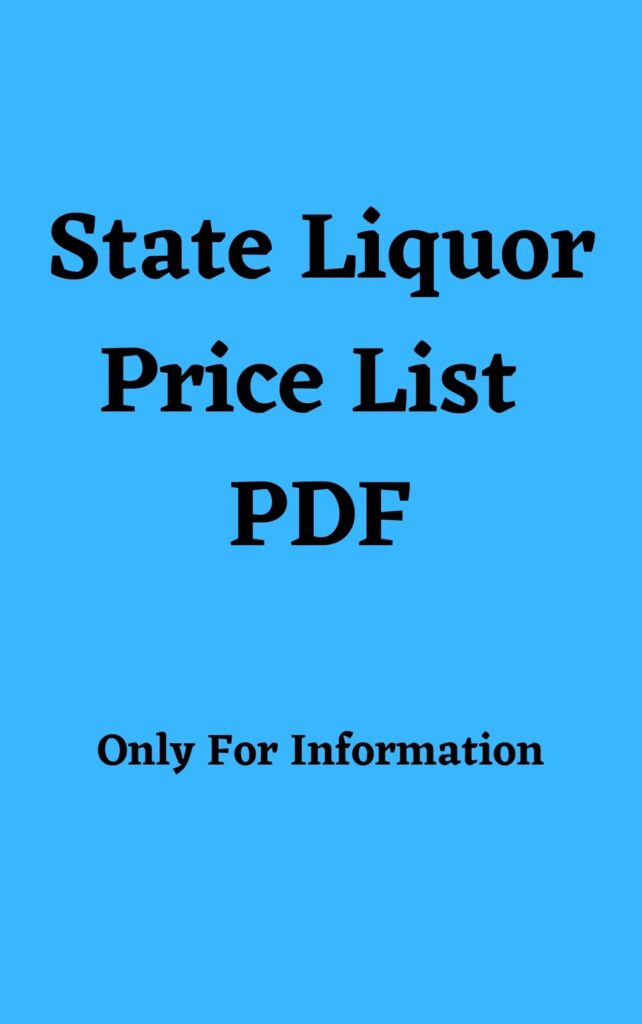 Punjab Liquor Price List 2023 PDF
The new Punjab Liquor Policy, the first of the Aam Aadmi Party government, recommends several structural changes from the policies adopted over the years. Instead of allotting liquor shops through drawing, the state will auction them by inviting tenders.
The excise policy will be applicable for a period of nine months from July 1 this year to March 31, 2023. Punjab Liquor Price List 2023 PDF can be downloaded from the link given below this page. According to the new Punjab Excise Policy 2022-23, liquor has been made cheaper by 35-60 percent.
With the quota now open, the rates of India Foreign Liquor (IMFL) and beer will reduce slightly from July 1, 2022, and prices of some brands will become at par with the prices prevailing in Chandigarh.
Liquor prices, including Indian Manufactured Foreign Liquor (IMFL) and beer, are on average 30 to 40 percent higher in Punjab than prices in Chandigarh and Haryana.
| | | | |
| --- | --- | --- | --- |
| WHISKY PRICE IN PUNJAB | BOTTLE 750 ml | HALF 375 ml | QUARTER 180 ml |
| Jack Daniel's Tennessee Whiskey | Rs. 2,400 | | |
| Johnnie Walker Black Label Scotch Whisky | Rs. 2,400 | | |
| Chivas Regal Whisky | Rs. 2,400 | | |
| The Famous Grouse | Rs. 2,400 | | |
| Teacher's Origin | Rs. 1,800 | | |
| Black Dog Deluxe Gold Reserve Aged 12 Years Blended Scotch Whisky | Rs. 1,500 | Rs. 800 | Rs. 450 |
| Teacher's 50 Blended Scotch Whisky 12 Years Old | Rs. 1,500 | Rs. 800 | Rs. 450 |
| Seagram's 100 Pipers 12 Years Old Blended Scotch Whisky | Rs. 1,500 | Rs. 800 | Rs. 450 |
| Ballantine's Blended Whisky | Rs. 1,300 | | |
| Black Dog Centenary Scotch Whisky | Rs. 1,200 | Rs. 650 | Rs. 350 |
| Seagrams 100 Pipers Deluxe Scotch Whisky | Rs. 1,000 | Rs. 550 | Rs. 300 |
| Teacher's Highland Cream Blended Scotch Whisky | Rs. 1,000 | Rs. 550 | Rs. 300 |
| Black & White Blended Scotch Whisky | Rs. 1,000 | Rs. 550 | Rs. 300 |
| VAT 69 Blended Scotch Whisky | Rs. 900 | Rs. 500 | Rs. 280 |
| Blenders Pride Reserve Collection Whisky | Rs. 740 | Rs. 380 | Rs. 200 |
| Antiquity Blue Premium Whisky | Rs. 740 | Rs. 380 | Rs. 200 |
| Blenders Pride Rare Premium Whisky | Rs. 580 | Rs. 300 | Rs. 160 |
| Signature Rare Aged Whisky | Rs. 580 | Rs. 300 | Rs. 160 |
| MaQintosh Premium Whisky | Rs. 580 | Rs. 300 | Rs. 160 |
| Bacardi | Rs. 580 | Rs. 300 | Rs. 160 |
| Morpheus XO Blended Premium Brandy | Rs. 580 | Rs. 300 | Rs. 160 |
| Royal Pride Exquisite Whisky | Rs. 580 | Rs. 300 | Rs. 160 |
| Peter Scot Malt Whisky | Rs. 480 | Rs. 290 | Rs. 150 |
| Royal Stag Barrel Select Whisky | Rs. 420 | Rs. 220 | Rs. 120 |
| After Dark Premium Grain Whisky | Rs. 420 | Rs. 220 | Rs. 120 |
| Highfield Reserve Whisky | Rs. 420 | Rs. 220 | Rs. 120 |
| Royal Stag Delux Whisky | Rs. 360 | Rs. 190 | Rs. 100 |
| Royal Challenge Classic Premium Whisky | Rs. 360 | Rs. 190 | Rs. 100 |
| Soulmate Premium Whisky | Rs. 360 | Rs. 190 | Rs. 100 |
| McDowell's No.1 Deluxe Whisky | Rs. 300 | Rs. 170 | Rs. 90 |
| AC Aristocrat Black Rare Whisky | Rs. 300 | Rs. 170 | Rs. 90 |
| Officer's Choice Blue Classic Grain Whisky | Rs. 300 | Rs. 170 | Rs. 90 |
| Solan Number One Malt Whisky Solan No. 1 | Rs. 300 | Rs. 170 | Rs. 90 |
| Imperial Blue Superior Grain Whisky | Rs. 300 | Rs. 170 | Rs. 90 |
| Aristocrat Premium Whisky | Rs. 280 | Rs. 160 | Rs. 85 |
| 8 PM Whisky | Rs. 280 | Rs. 160 | Rs. 85 |
| Rock n Storm Premium Malt & Grain Whisky | Rs. 280 | Rs. 160 | Rs. 85 |
| McDowell's Green Label The Rich Blend Whisky | Rs. 280 | Rs. 160 | Rs. 85 |
| Officers Choice Whisky | Rs. 260 | Rs. 150 | Rs. 80 |
| Bagpiper Whisky | Rs. 260 | Rs. 150 | Rs. 80 |
| Royal Arms Whisky | Rs. 240 | Rs. 130 | Rs. 70 |
| King's Gold Blended whisky | Rs. 240 | Rs. 130 | Rs. 70 |
| Hi-Speed Whisky | Rs. 220 | Rs. 120 | Rs. 60 |
| Everyday Gold Whisky | Rs. 220 | Rs. 120 | Rs. 60 |
| Old Fox | Rs. 220 | Rs. 120 | Rs. 60 |
| Naina Whisky | Rs. 220 | Rs. 120 | Rs. 60 |
| Signature 2 LTR Whisky | Rs. 1,500 | | |
| Blenders Pride 2 LTR Whisky | Rs. 1,500 | | |
| Royal Challenge 2 LTR | Rs. 1,020 | | |
| Royal Stag 2 LTR | Rs. 900 | | |
| Mc Dowell's 2 LTR | Rs. 800 | | |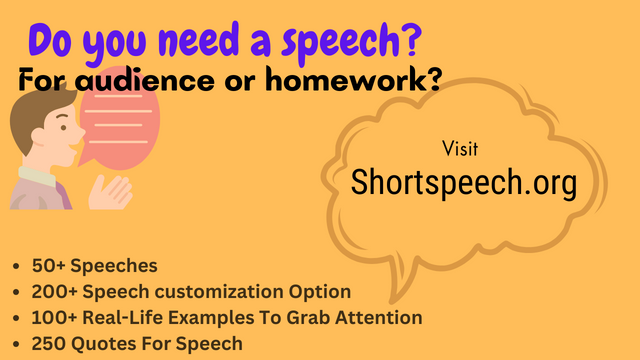 | | | | |
| --- | --- | --- | --- |
| RUM PRICE IN PUNJAB | BOTTLE 750 ml | HALF 375 ml | QUARTER 180 ml |
| Captain Morgan Original Spiced Rum | Rs. 480 | Rs. 290 | Rs. 150 |
| Old Monk White Rum | Rs. 360 | Rs. 190 | Rs. 100 |
| Old Monk Gold Reserve Rum | Rs. 300 | Rs. 170 | Rs. 90 |
| Old Monk Rum | Rs. 280 | Rs. 160 | Rs. 85 |
| McDowell's No.1 Celebration Rum | Rs. 260 | Rs. 150 | Rs. 80 |
| Contessa XXX Rum | Rs. 260 | Rs. 150 | Rs. 80 |
| Naina Rum | Rs. 220 | Rs. 120 | Rs. 60 |
| | | | |
| --- | --- | --- | --- |
| VODKA PRICE IN PUNJAB | BOTTLE 750 ml | HALF 375 ml | QUARTER 180 ml |
| Absolut Vodka | Rs. 1,300 | | |
| Smirnoff Triple Distilled Vodka | Rs. 540 | Rs. 280 | Rs. 150 |
| OPM Vodka | Rs. 540 | Rs. 280 | Rs. 150 |
| Artic Vodka | Rs. 540 | Rs. 280 | Rs. 150 |
| Magic Moment Verve Premium Vodka | Rs. 480 | Rs. 290 | Rs. 150 |
| Magic Moments Flavored Vodka | Rs. 420 | Rs. 220 | Rs. 120 |
| Magic Moments Premium Vodka | Rs. 360 | Rs. 190 | Rs. 100 |
| Romanov Vodka | Rs. 280 | Rs. 160 | Rs. 85 |
| Class 21 Vodka | Rs. 260 | Rs. 150 | Rs. 80 |
| | | | |
| --- | --- | --- | --- |
| BREEZER PRICE IN PUNJAB | BEER | CAN | PINT |
| Tuborg Strong Beer | Rs. 110 | | |
| Foster's Beer | Rs. 110 | | |
| Tuborg Light Beer | Rs. 110 | | |
| Thunderbolt Beer | Rs. 110 | Rs. 100 | Rs. 50 |
| Haywards 5000 Beer | Rs. 110 | Rs. 100 | Rs. 50 |
| Kingfisher Strong Beer | Rs. 110 | Rs. 100 | Rs. 50 |
| Kingfisher Light Beer | Rs. 110 | Rs. 100 | Rs. 50 |
| Carlsberg Elephant Beer | Rs. 130 | Rs. 130 | Rs. 70 |
| Kingfisher Ultra Beer | Rs. 130 | Rs. 130 | Rs. 70 |
| Budweiser Beer | Rs. 130 | Rs. 130 | Rs. 70 |
| Heineken Beer | Rs. 150 | Rs. 150 | Rs. 90 |
| Kingfisher Ultra Max Beer | Rs. 150 | Rs. 150 | Rs. 90 |
| Corona 330 Beer | | | Rs. 200 |
| Hoegaarden 330 Beer | | | Rs. 200 |
| Breezer 500 | Rs. 120 | | |
| Breezer 330 | | | Rs. 70 |
| Bacardi Cola 500 | Rs. 110 | | |
| Bacardi Cola 330 | | | Rs. 60 |
| | | |
| --- | --- | --- |
| NAME | QUANTITY | PRICE |
| BACARDI COLA 330 | 180ML | 60 |
| BACARDI COLA 500 | 750ML | 110 |
| BREEZER 330 | 180ML | 70 |
| BREEZER 500 | 750ML | 120 |
| BUDWEISER BEER | 750ML | 130 |
| BUDWEISER BEER | 180ML | 70 |
| CORONA 330 BEER | 750ML | 200 |
| CARLSBERG ELEPHANT BEER | 750ML | 130 |
| CARLSBERG ELEPHANT BEER | 180ML | 70 |
| FOSTER'S BEER | 750ML | 110 |
| HOEGAARDEN 330 BEER | 180ML | 200 |
| HEINEKEN BEER | 750ML | 150 |
| HEINEKEN BEER | 180ML | 90 |
| HAYWARDS 5000 BEER | 750ML | 110 |
| HAYWARDS 5000 BEER | 375ML | 100 |
| HAYWARDS 5000 BEER | 180ML | 50 |
| KINGFISHER STRONG BEER | 750ML | 110 |
| KINGFISHER STRONG BEER | 375ML | 100 |
| KINGFISHER STRONG BEER | 180ML | 50 |
| KINGFISHER LIGHT BEER | 750ML | 110 |
| KINGFISHER LIGHT BEER | 375ML | 100 |
| KINGFISHER LIGHT BEER | 180ML | 50 |
| KINGFISHER ULTRA BEER | 750ML | 130 |
| KINGFISHER ULTRA BEER | 180ML | 70 |
| KINGFISHER ULTRA MAX BEER | 750ML | 150 |
| KINGFISHER ULTRA MAX BEER | 180ML | 90 |
| TUBORG STRONG BEER | 750ML | 110 |
| TUBORG LIGHT BEER | 750ML | 110 |
| THUNDERBOLT BEER | 750ML | 110 |
| THUNDERBOLT BEER | 375ML | 100 |
| THUNDERBOLT BEER | 180ML | 50 |
| | |
| --- | --- |
| Author | Punjab State |
| Language | English |
| No. of Pages | 11 |
| PDF Size | 2 MB |
| Category | State Liquor Price |
| Source/Credits | dsiidc.org |
Punjab(Deshi Daru) New Liquor/Beverages/Wine/Beer Price List PDF Free Download
PDFs Related To Punjab Liquor Price