'Karnataka Beverages Price List' PDF Quick download link is given at the bottom of this article. You can see the PDF demo, size of the PDF, page numbers, and direct download Free PDF of 'Bangalore Wine and Whisky price list' using the download button.
Karnataka (KSBC) Excise Liquor Price List PDF Free Download
Karnataka New Liquor/Beverages/Wine/Beer Price List
Karnataka State Beverages Corporation Limited (KSBC) released the Excise Liquor Latest Price List 2023 PDF. The PDF contains the complete rate/price list of all Indian as well as foreign liquor/wine/beer/rum/whisky brands being sold in the state of Karnataka.
The new rate list of Excise/CSD Liquor in Karnataka is also available on the official website of the Excise Department. Download the Karnataka official or approved latest or new liquor rate list in PDF format using the link given below or visit the alternate link given below to check the latest liquor rate list.
Karnataka Whisky Price List
| | | |
| --- | --- | --- |
| NAME | QUANTITY | PRICE |
| 8 PM Rare Blend Of Indian Whisky & Malt | 750ML | 359 |
| Aberfeldy Highland Single malt Scotch Whisky | 750ML | 6650 |
| Aedbeg Wee Beastie Single Malt Whisky | 700ML | 7434 |
| Amrut Amalgam Malt Whisky | 750ML | 3894 |
| Amrut Amalgam Malt Whisky | 500ML | 2596 |
| Amrut Amalgam Peated Malt Whisky | 750ML | 3894 |
| Amrut Amalgam Peated Malt Whisky | 500ML | 2596 |
| Amrut Fusion Single Malt Whisky | 750ML | 3897 |
| Amrut Fusion X Single Malt Whisky | 750ML | 14994 |
| Amrut Indian Single Malt Whisky | 750ML | 3897 |
| Amrut Naarangi Single Malt Whisky | 750ML | 9999 |
| Amrut Peated Indian Single Malt Whisky | 750ML | 3897 |
| Amrut Prestige Blended Malt Whisky | 750ML | 815 |
| Amrut Prestige Fine Whisky | 750ML | 290 |
| Amrut Prestige Fine Whisky | 375ML | 145 |
| Amrut Prestige Fine Whisky | 180ML | 70 |
| Ardbeg Islay Single Malt Whisky 10 Years Old | 700ML | 8116 |
| Bagpiper Deluxe Whisky | 180ML | 106 |
| Ballantine's Finest Blended Scotch Whisky | 750ML | 3500 |
| Ballantine's Very Old Blended Scotch Whisky Aged 21 Years | 700ML | 16390 |
| Black Belt Fine Old Whisky | 750ML | 231 |
| Black Dog Triple Gold Reserve Blended Scotch Whisky | 750ML | 3549 |
| Black Dog Triple Gold Reserve Blended Scotch Whisky | 375ML | 1800 |
| Black Dog Triple Gold Reserve Blended Scotch Whisky | 180ML | 900 |
| Black Pearl Whisky | 180ML | 86 |
| Hii Malt Whisky | 700ML | 6953 |
| Buffalo Trace Kentucky Straight Bourbon Whisky | 750ML | 5863 |
| Copper Barrel Premium Whisky | 180ML | 106 |
| Craigellache Speyside Single Malt Scotch Whisky | 700ML | 7500 |
| Dewars Aged 12 Years Blended Scotch Whisky | 750ML | 5750 |
| Eclipse Premium Whisky | 750ML | 1952 |
| Farmers Malt Whisky | 750ML | 290 |
| Friend's Club Deluxe Whisky | 750ML | 290 |
| Gilmore 18 Select Whisky | 750ML | 2440 |
| Glengoyne Highland Single Malt Scotch Whisky | 700ML | 7336 |
| Golden Touch 24 Carat Ultra Premium Indian Whisky With Scotch | 750ML | 1236 |
| Gypsy Deluxe Fine Whisky | 750ML | 231 |
| Hawk Whisky | 750ML | 86 |
| Hawk Whisky | 375ML | 179 |
| Hawk Whisky | 180ML | 359 |
| Highland Queen Blended Scotch Whisky | 1000ML | 3120 |
| John Walker & Sons King George V Blended Scotch Whisky | 1000ML | 387 |
| Jack 10 Reserve Whisky | 750ML | 1521 |
| Jack 10 Reserve Whisky | 375ML | 760 |
| Jack 10 Reserve Whisky | 180ML | 367 |
| Jack Daniels Tennessee Honey Whisky | 750ML | 5490 |
| Jim Beam Kentucky Straight Bourbon Whisky | 750ML | 3500 |
| Oaksmith Gold International Blended Whisky | 750ML | 58350 |
| Johnnie Walker Aged 18 Years Blended Scotch Whisky | 750ML | 58350 |
| Johnnie Walker Black Label Blended Scotch Whisky | 750ML | 6120 |
| Johnnie Walker Double Black Blended Scotch Whisky | 750ML | 5519 |
| Johnnie Walker Gold Blended Scotch Whisky | 750ML | 7140 |
| Kamet Single Malt Whisky | 750ML | 3870 |
| Kamiki Japanese Blended Malt Whisky | 500ML | 8742 |
| Label 5 Blended Scotch Whisky | 750ML | 3826 |
| Legend Premium Classic Whisky | 750ML | 231 |
| Maqintosh Blue Reserve Whisky | 750ML | 2464 |
| Maqintosh Premium Whisky | 750ML | 1341 |
| Maqintosh Premium Whisky | 375ML | 456 |
| Maqintosh Premium Whisky | 180ML | 220 |
| Maqintosh Pure Grain Whisky | 750ML | 359 |
| Maqintosh Pure Grain Whisky | 375ML | 179 |
| Maqintosh Pure Grain Whisky | 180ML | 86 |
| Milan Whisky | 750ML | 231 |
| Milan Whisky | 375ML | 115 |
| Milan Whisky | 180ML | 55 |
| No.1 Highway Deluxe Whisky | 180ML | 55 |
| Rock dove Premium Whisky | 750ML | 1952 |
| Oban Single Malt Scotch Whisky | 700ML | 5925 |
| Officer's Choice Blue Pure Grain Whisky | 750ML | 821 |
| Officer's Choice Blue Pure Grain Whisky | 375ML | 410 |
| Officer's Choice Blue Pure Grain Whisky | 180ML | 198 |
| Officers Choice Blue Pure Grain Whisky | 750ML | 821 |
| Officers Choice Blue Pure Grain Whisky | 375ML | 410 |
| Officers Choice Blue Pure Grain Whisky | 180ML | 198 |
| Officer's Choice Prestige Whisky | 750ML | 440 |
| Officer's Choice Prestige Whisky | 375ML | 220 |
| Officer's Choice Prestige Whisky | 180ML | 106 |
| Officer's Choice Special Whisky | 750ML | 440 |
| Officer's Choice Special Whisky | 375ML | 220 |
| Officer's Choice Special Whisky | 180ML | 106 |
| Officer's Choice Star Supreme Whisky | 750ML | 179 |
| Officer's Choice Star Supreme Whisky | 375ML | 349 |
| Old Castle Premium Whisky | 750ML | 820 |
| Old Castle Premium Whisky | 375ML | 410 |
| Old Castle Premium Whisky | 180ML | 197 |
| Old Oak 12 Premium Malt Whisky | 750ML | 1950 |
| Old Oak Premium Malt Whisky Aged 12 Years | 750ML | 1950 |
| Old Smuggler Blended Scotch Whisky | 750ML | 2449 |
| Old Smuggler Blended Scotch Whisky | 180ML | 594 |
| Old Smuggler Blended Scotch Whisky | 60ML | 195 |
| Passport Scotch Blended Scotch Whisky | 750ML | 2323 |
| Peace Maker Prestige Whisky | 750ML | 440 |
| Peter Scolt Black Single Malt Whisky | 750ML | 441 |
| Pincon King's Coin Whisky | 750ML | 231 |
| Power Peg Deluxe Whisky | 750ML | 231 |
| Premium Sanpiper Whisky | 750ML | 1236 |
| Premium Sanpiper Whisky | 375ML | 618 |
| Premium Sanpiper Whisky | 180ML | 297 |
| Rockdove Premium Whisky | 750ML | 1530 |
| Round Robin Deluxe Whisky | 750ML | 290 |
| Sazerac Rye Whisky | 750ML | 9898 |
| Scottish Leader Original Blended Scotch Whisky | 750ML | 3692 |
| Seagram's 100 Pipers Deluxe Blended Scotch Whisky | 1000ML | 3283 |
| Seagram's 100 Pipers Deluxe Blended Scotch Whisky | 750ML | 2464 |
| Seagram's 100 Pipers Deluxe Blended Scotch Whisky | 375ML | 1232 |
| Seagram's 100 Pipers Deluxe Blended Scotch Whisky | 180ML | 598 |
| Seagram's Blenders Pride Rare Premium Whisky | 750ML | 1833 |
| Seagram's Blenders Pride Rare Premium Whisky | 375ML | 916 |
| Seagram's Blenders Pride Rare Premium Whisky | 180ML | 451 |
| Seagram's Royal Stag Deluxe Whisky | 750ML | 1360 |
| Seagram's Royal Stag Deluxe Whisky | 375ML | 680 |
| Seagram's Royal Stag Deluxe Whisky | 180ML | 328 |
| Sir Edward's Finest Blended Scotch Whisky | 1000ML | 4120 |
| Smokehead Islay Single Malt Scotch Whisky | 700ML | 6849 |
| Smokers Rare Whisky | 750ML | 1236 |
| Something Special Specially Selected Blended Scotch Whisky | 750ML | 2449 |
| Something Special Specially Selected Blended Scotch Whisky | 375ML | 1224 |
| Something Special Specially Selected Blended Scotch Whisky | 180ML | 594 |
| Talisker Single Malt Scotch Whisky | 750ML | 6650 |
| Tamdhu 12 YO Speyside Single Malt Whisky | 700ML | 8099 |
| Teachers 50 Blended Scotch Whisky | 750ML | 3549 |
| Vinbros 7 PM Whisky | 750ML | 359 |
| Western Pride Whisky | 750ML | 1834 |
| Western Pride Whisky | 375ML | 917 |
| Western Pride Whisky | 180ML | 455 |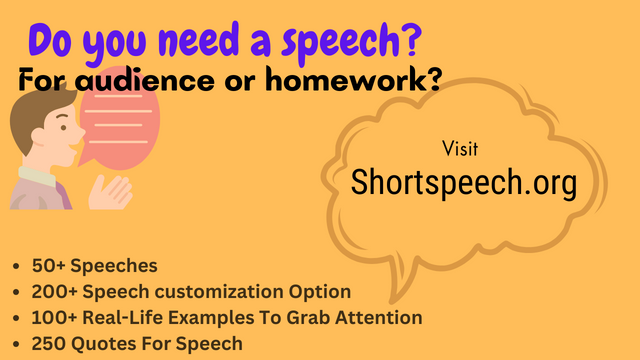 Karnataka RUM Price List
| | | |
| --- | --- | --- |
| NAME | QUANTITY | PRICE |
| Amrut Two Indies Dark Rum | 750ML | 1899 |
| Amrut Two Indies Rum | 750ML | 1899 |
| Amrut Two Indies Rum | 375ML | 949 |
| Amrut Two Indies Rum | 180ML | 467 |
| Amr ut's XXX Classic Rum | 750ML | 230 |
| Amr ut's XXX Classic Rum | 375ML | 145 |
| Cabo White Rum with Coconut Liqueur | 180ML | 70 |
| Bacardi Apple Original Apple Rum | 750ML | 1850 |
| Bacardi Apple Original Apple Rum | 375ML | 930 |
| Bacardi Apple Original Apple Rum | 180ML | 450 |
| Bacardi Apple Super Deluxe Original Apple Rum | 750ML | 1850 |
| Bacardi Apple Super Deluxe Original Apple Rum | 375ML | 930 |
| Bacardi Apple Super Deluxe Original Apple Rum | 180ML | 450 |
| Bacardi Black Rum | 750ML | 1895 |
| Bacardi Black Rum | 375ML | 950 |
| Bacardi Black Rum | 180ML | 470 |
| Bacardi Black Super Deluxe Original Premium Crafted Rum | 750ML | 1895 |
| Bacardi Black Super Deluxe Original Premium Crafted Rum | 375ML | 950 |
| Bacardi Black Super Deluxe Original Premium Crafted Rum | 180ML | 470 |
| Bacardi Carta Blanca Rum | 375ML | 950 |
| Bacardi Carta Blanca Rum | 180ML | 470 |
| Bacardi Gold Rum | 750ML | 1900 |
| Bacardi Gold Rum | 375ML | 960 |
| Bacardi Gold Rum | 180ML | 475 |
| Bagpiper XXX Rum | 180ML | 70 |
| Boss Premium XXX Rum | 750ML | 231 |
| Boss Premium XXX Rum | 375ML | 115 |
| Boss Premium XXX Rum | 180ML | 55 |
| Cabo White Rum with Coconut Liqueur | 750ML | 2399 |
| Captain Morgan The Original Rum | 750ML | 821 |
| Captain Morgan The Original Rum | 375ML | 410 |
| Captain Morgan The Original Rum | 180ML | 198 |
| Carnival XXX Rum | 750ML | 231 |
| Carnival XXX Rum | 375ML | 115 |
| Carnival XXX Rum | 180ML | 55 |
| Farmers XXX Rum | 750ML | 290 |
| Farmers XXX Rum | 500ML | 193 |
| Farmers XXX Rum | 375ML | 145 |
| Farmers XXX Rum | 180ML | 70 |
| Flor De Cana Centenario 12 Rum | 700ML | 9700 |
| Havana Club Anejo 3 Anos Rum | 750ML | 3500 |
| Hercules Bianco Superior White Rum | 750ML | 1077 |
| Hercules Bianco Superior White Rum | 375ML | 538 |
| Hercules Bianco Superior White Rum | 180ML | 259 |
| Hercules Old Matured Deluxe XXX Rum | 750ML | 821 |
| Hercules Old Matured Deluxe XXX Rum | 375ML | 410 |
| Hercules Old Matured Deluxe XXX Rum | 180ML | 220 |
| Hercules XXX Rum | 750ML | 568 |
| Hercules XXX Rum | 375ML | 284 |
| Hercules XXX Rum | 180ML | 137 |
| Khodays XXX Rum | 1000ML | 479 |
| Khodays XXX Rum | 750ML | 359 |
| Khodays XXX Rum | 375ML | 179 |
| Khodays XXX Rum | 180ML | 86 |
| Legacy XXX Rum | 750ML | 231 |
| Legacy XXX Rum | 375ML | 145 |
| Legacy XXX Rum | 180ML | 70 |
| Magic XXX Rum | 750ML | 231 |
| Magic XXX Rum | 375ML | 115 |
| Magic XXX Rum | 180ML | 55 |
| Makazai Gold Rum | 750ML | 3250 |
| Makazai White Rum | 750ML | 2350 |
| MC Dowells No. 1 Celebration Deluxe XXX Rum | 375ML | 220 |
| Milan XXX Rum | 750ML | 231 |
| Milan XXX Rum | 375ML | 115 |
| Milan XXX Rum | 180ML | 55 |
| Murano Rum | 750ML | 821 |
| Murano Rum | 500ML | 547 |
| Murano Rum | 375ML | 410 |
| Murano Rum | 180ML | 198 |
| No. 1 Highway XXX Rum | 750ML | 231 |
| No. 1 Highway XXX Rum | 375ML | 115 |
| No. 1 Highway XXX Rum | 180ML | 55 |
| Officer's Choice XXX Rum | 750ML | 440 |
| Officer's Choice XXX Rum | 375ML | 220 |
| Officer's Choice XXX Rum | 180ML | 106 |
| Old Monk Gold Reserve Rum | 750ML | 821 |
| Old Monk Gold Reserve Rum | 180ML | 198 |
| Old Monk Lemon Rum | 750ML | 1236 |
| Old Monk Lemon Rum | 180ML | 297 |
| Old Monk Supreme XXX Rum Very Old Vatted | 750ML | 1360 |
| Old Monk Very Old Vatted Special XXX Rum | 1000ML | 757 |
| Old Monk Very Old Vatted Special XXX Rum | 750ML | 568 |
| Old Monk Very Old Vatted Special XXX Rum | 375ML | 284 |
| Old Monk White Rum | 750ML | 1236 |
| Old Monk White Rum | 180ML | 297 |
| Old Port Export Rum | 750ML | 231 |
| Old Port Export Rum | 375ML | 115 |
| Old Port Export Rum | 180ML | 55 |
| Old Secret Strong XXX Rum | 180ML | 55 |
| Old Secret XXX Rum | 750ML | 359 |
| Old Secret XXX Rum | 375ML | 179 |
| Old Secret XXX Rum | 180ML | 86 |
| Our Choice XXX Rum | 750ML | 231 |
| Our Choice XXX Rum | 375ML | 115 |
| Our Choice XXX Rum | 180ML | 55 |
| Raja Super XXX Rum | 375ML | 145 |
| Royal Gold Cup XXX Rum | 750ML | 290 |
| Royal Gold Cup XXX Rum | 375ML | 145 |
| Royal Gold Cup XXX Rum | 180ML | 70 |
| Sea Pirate Superior White Rum | 750ML | 726 |
| Sea Pirate Superior White Rum | 375ML | 363 |
| Sea Pirate Superior White Rum | 180ML | 175 |
| U.S. XXX Rum | 750ML | 290 |
| U.S. XXX Rum | 375ML | 145 |
| U.S. XXX Rum | 180ML | 70 |
| Yours Choice XXX Rum | 750ML | 231 |
| Yours Choice XXX Rum | 375ML | 115 |
| Yours Choice XXX Rum | 180ML | 55 |
Karnataka Vodka Price List
| | | |
| --- | --- | --- |
| NAME | QUANTITY | PRICE |
| WYT Vodka | 750ML | 290 |
| WYT Vodka | 375ML | 145 |
| WYT Vodka | 180ML | 70 |
| Stolichnaya Vodka | 750ML | 3598 |
| Stoli Gold Premium Vodka | 750ML | 5750 |
| Belvedere Vodka | 750ML | 1838 |
| Smirnoff Triple Distilled Vodka | 375ML | 924 |
| Smirnoff Orange Triple Distilled Vodka | 750ML | 1838 |
| Smirnoff Orange Triple Distilled Vodka | 375ML | 919 |
| Smirnoff Orange Triple Distilled Vodka | 180ML | 443 |
| Smirnoff Green Apple Triple Distilled Vodka | 750ML | 1838 |
| Smirnoff Green Apple Triple Distilled Vodka | 375ML | 919 |
| Smirnoff Green Apple Triple Distilled Vodka | 180ML | 443 |
| White Mischief Ultra Pure Vodka | 750ML | 821 |
| White Mischief Ultra Pure Vodka | 375ML | 410 |
| White Mischief Ultra Pure Vodka | 180ML | 198 |
| White Mischief Lemon Vodka With Added Lemon Flavour | 750ML | 1236 |
| White Mischief Lemon Vodka With Added Lemon Flavour | 375ML | 618 |
| Platinum Romanov Vodka Orange Flavoured | 750ML | 821 |
| Platinum Romanov Vodka Orange Flavoured | 375ML | 410 |
| Platinum Romanov Vodka Orange Flavoured | 180ML | 198 |
| Platinum Romanov Vodka Apple Flavoured | 750ML | 821 |
| Platinum Romanov Vodka Apple Flavoured | 375ML | 410 |
| Platinum Romanov Vodka Apple Flavoured | 180ML | 198 |
| Platinum Romanov Vodka | 750ML | 821 |
| Platinum Romanov Vodka | 375ML | 410 |
| Platinum Romanov Vodka | 180ML | 198 |
| Gagarin Dry Indian Vodka | 750ML | 290 |
| Gagarin Dry Indian Vodka | 375ML | 145 |
| Gagarin Dry Indian Vodka | 180ML | 70 |
| Frutti Pomegranate Vodka | 1000ML | 4375 |
| Magic Moments Remix Flavoured Vodka Orange | 750ML | 1360 |
| Magic Moments Remix Flavoured Vodka Orange | 375ML | 680 |
| Magic Moments Remix Flavoured Vodka Orange | 180ML | 360 |
| Magic Moments Remix Flavoured Vodka Lemon Grass & Ginger | 750ML | 1360 |
| Magic Moments Remix Flavoured Vodka Lemon Grass & Ginger | 375ML | 680 |
| Magic Moments Remix Flavoured Vodka Lemon Grass & Ginger | 180ML | 328 |
| Magic Moments Remix Flavoured Vodka Green Apple | 750ML | 1360 |
| Magic Moments Remix Flavoured Vodka Green Apple | 375ML | 680 |
| Magic Moments Remix Flavoured Vodka Green Apple | 180ML | 328 |
| Magic Moments Remix Flavoured Vodka Chocolate | 750ML | 1360 |
| Magic Moments Remix Flavoured Vodka Chocolate | 375ML | 680 |
| Magic Moments Remix Flavoured Vodka Chocolate | 180ML | 328 |
| Magic Moments Premium Grain Vodka | 750ML | 1077 |
| Magic Moments Premium Grain Vodka | 375ML | 538 |
| Magic Moments Premium Grain Vodka | 180ML | 259 |
| M2 Magic Moments Verve Orange Premium Flavoured Vodka | 750ML | 1838 |
| M2 Magic Moments Verve Orange Premium Flavoured Vodka | 375ML | 919 |
| M2 Magic Moments Verve Orange Premium Flavoured Vodka | 180ML | 443 |
| M2 Magic Moments Verve Premium Flavoured Vodka | 750ML | 1823 |
| M2 Magic Moments Verve Premium Flavoured Vodka | 375ML | 924 |
| M2 Magic Moments Verve Premium Flavoured Vodka | 180ML | 438 |
| Smoke Classic Vodka | 750ML | 3600 |
| Smoke Aniseed Vodka | 750ML | 3850 |
| Russian Standard Vodka | 750ML | 3333 |
| Sea Island Premium Luxury Vodka | 750ML | 821 |
| Sea Island Premium Luxury Vodka | 375ML | 410 |
| Sea Island Premium Luxury Vodka | 180ML | 198 |
| Oxyzen Vodka | 750ML | 231 |
| Oxyzen Vodka | 180ML | 55 |
| Oxyzen Orange Vodka | 750ML | 782 |
| Oxyzen Orange Vodka | 375ML | 391 |
| Oxyzen Orange Vodka | 180ML | 188 |
| Oxyzen Apple Vodka | 750ML | 782 |
| Oxyzen Apple Vodka | 375ML | 391 |
| Oxyzen Apple Vodka | 180ML | 188 |
| Red Bliss Virgin Vodka | 750ML | 913 |
| Red Bliss Virgin Vodka | 500ML | 609 |
| Red Bliss Virgin Vodka | 375ML | 456 |
| Red Bliss Virgin Vodka | 180ML | 220 |
| Blu Crystal Premium Orange Vodka | 750ML | 1236 |
| Blu Crystal Premium Orange Vodka | 375ML | 618 |
| Blu Crystal Premium Orange Vodka | 180ML | 297 |
| Blu Crystal Premium Chocolate Vodka | 750ML | 1236 |
| Blu Crystal Premium Chocolate Vodka | 375ML | 618 |
| Blu Crystal Premium Chocolate Vodka | 180ML | 297 |
| Blu Crystal Premium Apple Vodka | 750ML | 1236 |
| Blu Crystal Premium Apple Vodka | 375ML | 618 |
| Blu Crystal Premium Apple Vodka | 180ML | 297 |
| AMG Carbon Vodka | 700ML | 5499 |
| Russian Spirit Vodka | 750ML | 3829 |
| Eristoff Triple Distilled Premium Vodka | 750ML | 1360 |
| Eristoff Triple Distilled Premium Vodka | 375ML | 680 |
| Eristoff Triple Distilled Premium Vodka | 180ML | 328 |
| Eristoff Red Triple Distilled Premium Vodka | 750ML | 1360 |
| Eristoff Red Triple Distilled Premium Vodka | 375ML | 680 |
| Eristoff Red Triple Distilled Premium Vodka | 180ML | 328 |
| Eristoff Green Triple Distilled Premium Vodka | 750ML | 1360 |
| Eristoff Green Triple Distilled Premium Vodka | 375ML | 680 |
| Eristoff Green Triple Distilled Premium Vodka | 180ML | 328 |
| Grey Goose Vodka | 750ML | 6350 |
| Tito's Handmade Vodka | 750ML | 5750 |
| Roberto Cavalli Vodka | 750ML | 7810 |
| Finlandia Vodka | 750ML | 3707 |
| Belcedere Vodka | 1000ML | 8606 |
| Beluga Noble Russian Vodka | 1000ML | 9409 |
| Stalinskaya Vodka | 1000ML | 4400 |
| Stalinskaya Vodka | 750ML | 2404 |
| Muscovy Triple Distilled Grain Vodka | 750ML | 782 |
| Muscovy Triple Distilled Grain Vodka | 375ML | 339 |
| Muscovy Triple Distilled Grain Vodka | 180ML | 163 |
| Muscovy Orange Vodka | 750ML | 726 |
| Muscovy Orange Vodka | 375ML | 339 |
| Muscovy Orange Vodka | 180ML | 163 |
Karnataka(Bangalore) Beer Price List
| | | |
| --- | --- | --- |
| NAME | QUANTITY | PRICE |
| Amstel Super Premium Strong Beer | 650ML | 160 |
| Bangalore Bliss Wheat Beer | 330ML | 170 |
| Bira 91 Blonde Summer Lager Beer | 650ML | 180 |
| Bira 91 Blonde Summer Lager Beer | 330ML | 110 |
| Bira 91 Gold Wheat Strong Beer | 650ML | 180 |
| Bira 91 Gold Wheat Strong Beer | 330ML | 110 |
| Bira 91 Malabar Stout Beer | 500ML | 130 |
| Bira 91 Malabar Stout Beer | 330ML | 175 |
| Black Fort Premium Lager Beer | 650ML | 125 |
| Black Fort Premium Lager Beer | 330ML | 63 |
| Black Fort Super Strong Beer | 650ML | 130 |
| Black Fort Super Strong Beer | 330ML | 65 |
| Budweiser Manum Beer | 650ML | 125 |
| Budweiser Premium King Of Beers | 650ML | 180 |
| Budweiser Premium King Of Beers | 330ML | 110 |
| Carling Strong Premium Beer | 650ML | 200 |
| Carling Strong Premium Beer | 500ML | 180 |
| Copter 7 Belgian Wit Premium | 650ML | 150 |
| Copter 7 Belgian Wit Premium | 330ML | 90 |
| Corona Extra Premium Beer | 330ML | 190 |
| Damm Barcelona Beer | 330ML | 300 |
| Foster's Gold Strong Beer | 650ML | 120 |
| Foster's Gold Strong Beer | 330ML | 60 |
| Happy By Thirsty Beer | 500ML | 280 |
| Happy By Thirsty Beer | 330ML | 240 |
| Haywards 5000 Super Strong Beer | 650ML | 125 |
| Heineken Lager Beer | 650ML | 200 |
| Heineken Lager Beer | 330ML | 125 |
| Hunter Refreshing Strong Premium Beer | 650ML | 155 |
| Hunter Refreshing Strong Premium Beer | 330ML | 85 |
| Kingfisher Storm Strong Beer | 650ML | 160 |
| Kingfisher Strong Premium Beer | 650ML | 150 |
| Kingfisher Strong Premium Beer | 330ML | 85 |
| Kingfisher Ultra Lager Beer | 650ML | 175 |
| Kingfisher Ultra Lager Beer | 330ML | 110 |
| Kingfisher Ultra Max Premium Strong Beer | 650ML | 185 |
| Kingfisher Ultra Max Premium Strong Beer | 330ML | 110 |
| Knockout High Punch Strong Beer | 650ML | 145 |
| Knockout High Punch Strong Beer | 330ML | 80 |
| Miller Ace American Style Strong Beer | 650ML | 195 |
| Miller Ace American Style Strong Beer | 330ML | 120 |
| Miller High Life Premium Beer | 650ML | 180 |
| Miller High Life Premium Beer | 330ML | 110 |
| Original Bira 91 Boom Classic Beer | 650ML | 130 |
| Original Bira 91 Boom Classic Beer | 330ML | 90 |
| Original Bira 91 Light Beer | 330ML | 110 |
| Original Bira 91 White Beer | 650ML | 180 |
| Original Bira 91 White Beer | 330ML | 120 |
| Power Cool Strong Beer | 650ML | 100 |
| Power Cool Strong Beer | 330ML | 50 |
| Premium Thunderbolt Super Strong Beer | 650ML | 155 |
| Simba Jungle Stout Beer | 330ML | 150 |
| Simba Jungle Wheat Beer | 330ML | 120 |
| Simba Roar Extra Strong Beer | 650ML | 160 |
| Simba Roar Extra Strong Beer | 330ML | 80 |
| Simba Roar Series Light Premium Lager Beer | 650ML | 160 |
| Simba Roar Series Light Premium Lager Beer | 330ML | 110 |
| The Original Haywards 5000 Super Strong Beer | 650ML | 125 |
| UB Export Premium Lager Beer | 650ML | 125 |
| UB Export Premium Lager Beer | 330ML | 63 |
| UB Export Strong Premium Beer | 650ML | 130 |
| UB Export Strong Premium Beer | 330ML | 65 |
| Warbler Lager Beer | 500ML | 290 |
| Warbler Strong Beer | 500ML | 290 |
Tranquilizing Tequila
| S.No | Name | Quantity | Price |
| --- | --- | --- | --- |
| 170 | Desmondji 100% Agave | 750 ml | ₹1980 |
| 171 | Desmondji 51% Agave | 750 ml | ₹1552 |
| 172 | Desmondji Blue Margarita | 750 ml | ₹1850 |
| 173 | Desmondji Margarita | 750 ml | ₹1474 |
| 174 | Sauza Tequila Gold | 1000 ml | ₹3690 |
| 175 | Sauza Tequila Gold | 700 ml | ₹3800 |
| 176 | Sauza Tequila Silver | 1000 ml | ₹3514 |
| 177 | Sauza Tequila Silver | 700 ml | ₹4050 |
| 178 | Sierra Tequila Reposado | 700 ml | ₹4207 |
| 179 | Sierra Tequila Silver | 700 ml | ₹3805 |
| 180 | Tequila Camino Real Gold | 750 ml | ₹3500 |
| 181 | Tequila Camino Real Blanco | 750 ml | ₹3350 |
| 182 | Tequila Blanco Don Angel | 1000 ml | ₹3997 |
| 183 | Tequila Blanco Don Angel | 700 ml | ₹2724 |
| 184 | Tequila Don Angel Oro | 1000 ml | ₹3997 |
| 185 | Tequila Don Angel Oro | 700 ml | ₹3083 |
| 186 | Don Julio Blanco Tequila | 750 ml | ₹2972 |
| 187 | Tequila Jose Cuervo Especial Reposado | 750 ml | ₹4438 |
| 188 | Tequila Jose Cuervo Especial Silver | 750 ml | ₹3578 |
| 189 | Tequila Blanco La Chica | 700 ml | ₹2407 |
| 190 | Tequila Patron XO Cafe | 750 ml | ₹7428 |
| 191 | Tequila Pepe Lopez | 750 ml | ₹3600 |
| 192 | Tequila Scorpion Silver | 700 ml | ₹3854 |
| 193 | Tequila Blanco Torolaco | 750 ml | ₹1040 |
Charismatic Breezer / Pre-mix
| S.No | Name | Quantity | Price |
| --- | --- | --- | --- |
| 199 | Breezer Blackberry Crush | 500 ml | ₹160 |
| 200 | BACARDI BREEZER BLACK BERY | 275 ml | ₹100 |
| 201 | Breezer – CRANBERRY | 500 ml | ₹160 |
| 202 | BACARDI BREEZER CRANBERY | 275 ml | ₹100 |
| 203 | Breezer Jamaican Passion | 500 ml | ₹160 |
| 204 | BACARDI BREEZER JAM PASIN | 275 ml | ₹100 |
| 205 | Breezer – LIME | 500 ml | ₹160 |
| 206 | BACARDI BREEZER LIME | 275 ml | ₹100 |
| 207 | Breezer – LYCHEE | 500 ml | ₹160 |
| 208 | BACARDI BREEZER LYCHEE | 275 ml | ₹100 |
| 209 | Breezer – ORANGE | 500 ml | ₹160 |
| 210 | BACARDI BREEZER ORANGE | 275 ml | ₹100 |
| 211 | Breezer Island Pineapple | 275 ml | ₹100 |
| 212 | Bacardi + COLA | 275 ml | ₹70 |
| 213 | Bacardi + LEMONADE | 275 ml | ₹70 |
| 214 | Bacardi Razz + UP | 275 ml | ₹50 |
| | |
| --- | --- |
| Author | KSBCL |
| Language | English |
| No. of Pages | 351 |
| PDF Size | 2 MB |
| Category | State Liquor Price |
| Source/Credits | ksbcl.com |
Related PDFs
Karnataka New Liquor/Beverages/Wine/Beer Price List PDF Free Download