'Maharashtra Liquor Rate List' PDF Quick download link is given at the bottom of this article. You can see the PDF demo, size of the PDF, page numbers, and direct download Free PDF of 'Maharastra Wine And Whisky Price List' using the download button.
Maharashtra Liquor/Beverages/Wine/Beer New Price List PDF Free Download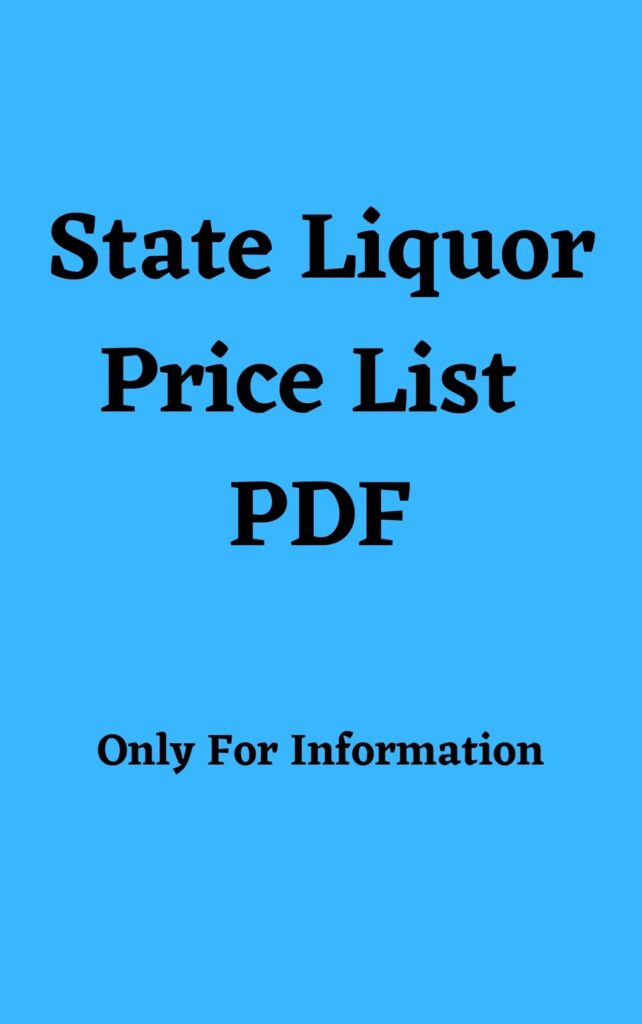 Maharashtra State Liquor Rate List
Note 1: We are not selling or promoting any type of Liquor here. We are providing a list of the price of liquor that is set by the state government after cutting taxes. This post is only for informational purposes. We publish this type of price list only for states where liquor is not banned.
Excise and Taxation Department, Govt of Maharashtra has released a new liquor rate list for the year 2023. This list contains the rate/price of all foreign and Indian whisky, scotch, wine, beer, rum, and other alcohol brands that are sold in Maharashtra state. This is the list of whiskey prices in Maharashtra including Mumbai, Nagpur, Pune, Mahabaleshwar, Palghar, Navi Mumbai, Thane, and other cities.
The Govt of Maharashtra had recently announced slashing the special excise duty by 50%. Now the excise department has updated the rates of some of the brands affected by the rule change. While Maharashtra's special duty rate remains the highest at 150 percent, along with Kerala, it is a huge dip from the earlier duty rate of 300 percent.
The Maharashtra Liquor Price List of Whisky, Beers, Rum, GIN, Vodka and other liquors.
Beer Price List In Maharashtra
| S.No | Name | Quantity | Price |
| --- | --- | --- | --- |
| 1 | A WITMAN THE ORIG.WHEAT BEER | 330 ml | ₹175 |
| 2 | BAD MONKEY SUPER STRONG BEER | 330 ml | ₹70 |
| 3 | BAD MONKEY SUPER STRONG BEER | 500 ml | ₹100 |
| 4 | BAD MONKEY SUPER STRONG BEER | 650 ml | ₹135 |
| 5 | BECK'S ICE INTL. STRENGTH BEER | 650 ml | ₹145 |
| 6 | BECK'S ICE INTL.STREN.BEER | 330 ml | ₹75 |
| 7 | BECK'S ICE INTL.STREN.BEER | 500 ml | ₹105 |
| 8 | BEE YOUNG CRAF.ST.BEER BOTTLE | 500 ml | ₹100 |
| 9 | BEE YOUNG CRAFTED ST.BEER CAN | 500 ml | ₹100 |
| 10 | BEE YOUNG CRAFTED STRONG BEER | 650 ml | ₹135 |
| 11 | BEOR 360 CRAFT LAGER BEER (B) | 330 ml | ₹120 |
| 12 | BEOR 360 CRAFT WHEAT BEER (B) | 330 ml | ₹120 |
| 13 | BIRA 91 BLONDE SUMMER LAGER BEER | 650 ml | ₹155 |
| 14 | BIRA 91 BLONDE SUMMER LGR.BEER | 330 ml | ₹80 |
| 15 | BIRA 91 BLONDE SUMMER LGR.BEER | 500 ml | ₹130 |
| 16 | BIRA 91 IND.PAL.ALE POM.BEER | 330 ml | ₹145 |
| 17 | BIRA 91 IND.PAL.ALE POM.BEER | 500 ml | ₹180 |
| 18 | BIRA 91 MALABAR STOUT BEER | 330 ml | ₹145 |
| 19 | BIRA 91 MALABAR STOUT BEER CAN | 500 ml | ₹180 |
| 20 | BUDWEISER INTL.KING OF BEERS | 330 ml | ₹85 |
| 21 | BUDWEISER INTL.KING OF BEERS | 500 ml | ₹140 |
| 22 | BUDWEISER INTNL. KING OF BEERS | 650 ml | ₹165 |
| 23 | BUDWEISER MAGNUM I.K.OF BEER | 330 ml | ₹100 |
| 24 | BUDWEISER MAGNUM I.K.OF BEERS | 500 ml | ₹155 |
| 25 | BUDWEISER MAGNUM INTL.KING OF BEERS | 650 ml | ₹195 |
| 26 | BUHO BIERE ART. BLONDE BEER | 330 ml | ₹180 |
| 27 | BUHO BIERE ART. WITBIER BEER | 330 ml | ₹180 |
| 28 | BUHO BIERE ART. WITBIER BEER | 500 ml | ₹125 |
| 29 | BUHO BIERE STRONG.BLONDE BEER | 500 ml | ₹135 |
| 30 | CALSBERG ELEPHANT ST.BEER CAN | 500 ml | ₹135 |
| 31 | CARLSBERG ELEPHANT S.S.BEER | 650 ml | ₹165 |
| 32 | CARLSBERG ELEPHANT S.S.BEER | 330 ml | ₹85 |
| 33 | CARLSBERG SMOOTH CHILL LAGER BEER | 650 ml | ₹175 |
| 34 | CARLSBERG SMOOTH CHILL LR.BEER | 330 ml | ₹90 |
| 35 | COOPERS BREW B.E STOUT BEER | 375 ml | ₹200 |
| 36 | COOPERS BREW ORIG P.A BEER | 375 ml | ₹200 |
| 37 | CORONA EXTRA PREMIUM BEER | 330 ml | ₹155 |
| 38 | DNA EXTRA STRONG PREM BEER | 500 ml | ₹145 |
| 39 | DRUK 11000 PREM. STRONG BEER | 500 ml | ₹105 |
| 40 | DRUK 11000 SUPER STRONG BEER | 650 ml | ₹125 |
| 41 | DRUK LAGER PREMIUM BEER | 650 ml | ₹125 |
| 42 | DRUK LAGER PREMIUM BEER | 500 ml | ₹105 |
| 43 | DRUK SUPREME PR.LAGER. BEER | 500 ml | ₹115 |
| 44 | DRUK SUPREME PREMIUM LAGER BEER | 650 ml | ₹135 |
| 45 | FELDSCHLOBCHEN BLACK BEER CAN | 500 ml | ₹210 |
| 46 | FELDSCHLOBCHEN PALE WHT.BEER | 500 ml | ₹180 |
| 47 | FELDSCHLOBCHEN PILSNER BEER | 500 ml | ₹180 |
| 48 | FELDSCHLOBCHEN URBOCK BEER | 500 ml | ₹160 |
| 49 | GINSBERG PREMIUM STRONG BEER | 650 ml | ₹135 |
| 50 | GINSBERG PREMIUM STRONG BEER | 330 ml | ₹70 |
| 51 | GINSBERG PREMIUM STRONG BEER | 500 ml | ₹100 |
| 52 | GODFATHER S.S.INTERNATIONAL BEER | 650 ml | ₹110 |
| 53 | GODFATHER S.S.INTL.BEER | 330 ml | ₹60 |
| 54 | GODFATHER S.S.INTL.BEER CAN | 500 ml | ₹95 |
| 55 | GODFATHER THE LEG.FIN.ST.BEER | 330 ml | ₹65 |
| 56 | GODFATHER THE LEG.FIN.ST.BEER | 500 ml | ₹100 |
| 57 | GODFATHER THE LEGENDARY FIN.ST.BEER | 650 ml | ₹120 |
| 58 | GOLDEN EAGLE PLAT.ST.BEER CAN | 500 ml | ₹110 |
| 59 | GOLDEN EAGLE PLATINUM ST. BEER | 650 ml | ₹120 |
| 60 | GOLDEN HART BEER 650 ML | 650 ml | ₹125 |
| 61 | HEINEKEN LAGER BEER | 650 ml | ₹205 |
| 62 | HEINEKEN LAGER BEER | 330 ml | ₹110 |
| 63 | HEINEKEN LAGER BEER CAN | 500 ml | ₹165 |
| 64 | HOEGAARDEN BELGIAN WIT BEER | 330 ml | ₹155 |
| 65 | HOPPER BLONDE BEER (BOTT) | 330 ml | ₹160 |
| 66 | HOPPER WITBIER BEER (BOTT) | 330 ml | ₹160 |
| 67 | HUNTER EXT.STRONG PRE.BEER (500CAN) | 500 ml | ₹95 |
| 68 | HUNTER EXTRA STRONG PREMIUM BEER | 650 ml | ₹110 |
| 69 | HUNTER REFRESHING STG BEER CAN | 500 ml | ₹100 |
| 70 | HUNTER REFRESHING STRONG BEER | 325 ml | ₹65 |
| 71 | HUNTER REFRESHING STRONG BEER | 650 ml | ₹120 |
| 72 | KATI PATANG BEER | 330 ml | ₹130 |
| 73 | KATI PATANG SNAPPY WHEAT BEER | 330 ml | ₹180 |
| 74 | KING FISHER PREMIER LAGER BEER | 330 ml | ₹65 |
| 75 | KINGFISHER MAGNUM STRONG BEER | 650 ml | ₹125 |
| 76 | KINGFISHER MAGNUM STRONG BEER | 330 ml | ₹65 |
| 77 | KINGFISHER PREMIER LAGER BEER | 330 ml | ₹65 |
| 78 | KINGFISHER PREMIER LAGER BEER | 650 ml | ₹125 |
| 79 | KINGFISHER PREMIER LGR BEER CAN | 500 ml | ₹90 |
| 80 | KINGFISHER STORM STRONG BEER | 650 ml | ₹145 |
| 81 | KINGFISHER STORM STRONG BEER | 500 ml | ₹110 |
| 82 | KINGFISHER STRONG PLAT.BEER | 330 ml | ₹60 |
| 83 | KINGFISHER STRONG PLAT.BEER | 500 ml | ₹90 |
| 84 | KINGFISHER STRONG PLATINUM BEER | 650 ml | ₹110 |
| 85 | KINGFISHER ULTRA LAGER BEER | 650 ml | ₹165 |
| 86 | KINGFISHER ULTRA LAGER BEER | 330 ml | ₹85 |
| 87 | KINGFISHER ULTRA LAGER BEER CAN | 500 ml | ₹120 |
| 88 | KINGFISHER ULTRA MAX ST. BEER | 330 ml | ₹100 |
| 89 | KINGFISHER ULTRA MAX ST.BEER CAN | 500 ml | ₹155 |
| 90 | KINGFISHER ULTRA MAX STRONG BEER | 650 ml | ₹195 |
| 91 | KOTSBERG FINEST PILS BEER | 650 ml | ₹165 |
| 92 | KOTSBERG FINEST PILS BEER | 330 ml | ₹85 |
| 93 | KOTSBERG FINEST PILS BEER CAN | 500 ml | ₹120 |
| 94 | KOTSBERG STRONG FINEST BEER | 330 ml | ₹90 |
| 95 | KOTSBERG STRONG FINEST BEER | 500 ml | ₹120 |
| 96 | KOTSBERG STRONG FINEST QUALITY BEER | 650 ml | ₹175 |
| 97 | LOST LAGER BEER BOTTLE | 330 ml | ₹210 |
| 98 | MEDUSA PREMIUM STRONG BEER | 650 ml | ₹145 |
| 99 | MEDUSA PREMIUM STRONG BEER | 330 ml | ₹75 |
| 100 | MEDUSA PREMIUM STRONG BEER CAN | 500 ml | ₹100 |
| 101 | MIAMY STRONG BEER | 650 ml | ₹105 |
| 102 | NEPAL TIGER DELUXE BEER CAN | 500 ml | ₹105 |
| 103 | ORIGINAL BIRA 91 BOOM S.STRONG BEER | 650 ml | ₹155 |
| 104 | ORIGINAL BIRA 91 LIGHT BEER | 330 ml | ₹115 |
| 105 | ORIGINAL BIRA 91 LIGHT BEER | 500 ml | ₹155 |
| 106 | ORIGINAL BIRA 91 STRONG BEER | 650 ml | ₹175 |
| 107 | ORIGINAL BIRA 91 STRONG BEER | 330 ml | ₹90 |
| 108 | ORIGINAL BIRA 91 STRONG BEER CAN | 500 ml | ₹130 |
| 109 | ORIGINAL BIRA 91 WHITE BEER | 330 ml | ₹115 |
| 110 | ORIGINAL BIRA 91 WHITE BEER | 500 ml | ₹155 |
| 111 | ORIGINAL BIRA 91BOOM SS.BEER | 500 ml | ₹100 |
| 112 | PROOST 69 LAGER BEER CAN | 500 ml | ₹135 |
| 113 | PROOST 69 STRONG BEER | 500 ml | ₹105 |
| 114 | PUNK IPA BEER 330 BOTTLE | 330 ml | ₹210 |
| 115 | ROCKBERG GOLD PR. BEER STRONG | 500 ml | ₹100 |
| 116 | ROCKBERG GOLD PREMIUM BEER STRONG | 650 ml | ₹125 |
| 117 | ROCKBERG SUPER STRONG PR. BEER | 650 ml | ₹110 |
| 118 | ROCKBERG SUPER STRONG PR.BEER | 500 ml | ₹95 |
| 119 | SIMBA JUNGLE WHEAT BEER | 330 ml | ₹110 |
| 120 | SIMBA LIGHT BEER | 330 ml | ₹80 |
| 121 | SIMBA ROAR STRONG BEER | 650 ml | ₹150 |
| 122 | SIX FIELDS BL.FIN. WHEAT BEER | 330 ml | ₹125 |
| 123 | SIX FIELDS BL.FIN. WHEAT BEER | 500 ml | ₹155 |
| 124 | STORY BEER CAN | 500 ml | ₹160 |
| 125 | TUBORG BLACK PREM.STRONG BEER | 500 ml | ₹115 |
| 126 | TUBORG BLACK SUPER PREM.STRONG BEER | 650 ml | ₹145 |
| 127 | TUBORG CLASIC STRONG BEER CAN | 500 ml | ₹100 |
| 128 | TUBORG CLASSIC STRONG BEER | 650 ml | ₹110 |
| 129 | TUBORG CLASSIC STRONG BEER | 330 ml | ₹60 |
| 130 | TUBORG GOLD BEER | 650 ml | ₹120 |
| 131 | TUBORG GOLD BEER | 330 ml | ₹65 |
| 132 | TUBORG GOLD BEER CAN | 500 ml | ₹110 |
| 133 | WARBLER LAGER BEER PREM.QTY(B) | 500 ml | ₹160 |
| 134 | WARBLER STRONG BEER PR.QTY (B) | 500 ml | ₹160 |
| 135 | WARBLER WHEAT BEER CRAFT (B) | 500 ml | ₹160 |
| 136 | WHITE OWL BREWERY SPARK | 325 ml | ₹110 |
| 137 | WHITE OWL BREWERY SPARK BEER | 500 ml | ₹155 |
| 138 | WHITE OWL SPIKE BEER ( CAN) | 500 ml | ₹140 |
| 139 | WILD CARD WHEAT BEER 330 BOTTLE | 330 ml | ₹210 |
| 140 | YAVIRA LAGER BEER BOTTLE | 500 ml | ₹120 |
| 141 | YAVIRA LAGER BEER CAN | 500 ml | ₹120 |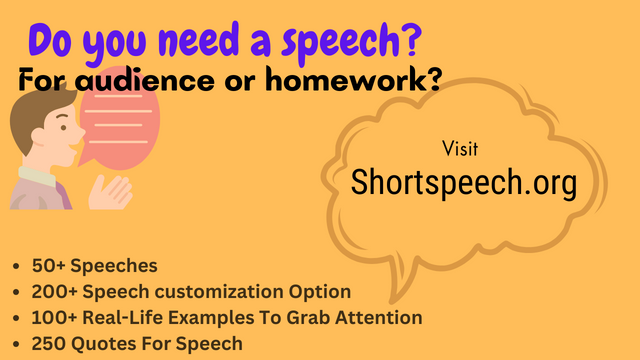 Honey Dew Brandy Price List
| S.No | Name | Quantity | Price |
| --- | --- | --- | --- |
| 1 | MARTELL V.S. FINE COGNAC | 700 ml | ₹3,805 |
| 2 | MARTELL V.S.O.P. COGNAC | 700 ml | ₹5,045 |
| 3 | MARTELL X.O. COGNAC | 700 ml | ₹12,490 |
| 4 | MORPHEUS XO BLENDED PREM.BRANDY | 180 ml | ₹790 |
| 5 | MORPHEUS XO BLENDED PREM.BRANDY | 360 ml | ₹395 |
| 6 | MORPHEUS XO BLENDED PREM.BRANDY | 750 ml | ₹195 |
Champagne Price List In Maharastra
| | | | |
| --- | --- | --- | --- |
| 1 | G.H. MUMM BRUT ROUGE CHAMPAGNE | 750 ml | ₹4,430 |
| 2 | MOET & CHANDON BRUT IMP.CHAMPAGANE | 750 ml | ₹6,860 |
| 3 | MOET & CHANDON BRUT IMP.ROSE CHAMP | 750 ml | ₹8,680 |
Gin Price List In Mumbai
| | | | |
| --- | --- | --- | --- |
| 1 | BEEFEATER LONDON DRY GIN | 750 ml | ₹1,510 |
| 2 | BLUE MOON GIN N LIME DUET | 180 ml | ₹410 |
| 3 | BLUE MOON GIN N LIME DUET | 360 ml | ₹205 |
| 4 | BLUE MOON GIN N LIME DUET | 750 ml | ₹105 |
| 5 | BLUE MOON PREMIUM EXTRA DRY GIN | 180 ml | ₹1,040 |
| 6 | BLUE MOON PREMIUM EXTRA DRY GIN | 360 ml | ₹520 |
| 7 | BLUE MOON PREMIUM EXTRA DRY GIN | 750 ml | ₹260 |
| 8 | BOMBAY SAPPHIRE LONDON DRY GIN | 750 ml | ₹2,140 |
| 9 | GORDONS LONDON DRY GIN | 750 ml | ₹1,220 |
| 10 | GREATER THAN LONDON DRY GIN | 750 ml | ₹1,020 |
| 11 | TANQUERAY GIN | 750 ml | ₹1,520 |
| 12 | TANQUERAY NO.10 GIN | 1000 ml | ₹3,070 |
Rum Price List In Nagpur
| | | | |
| --- | --- | --- | --- |
| 1 | BACARDI APPLE DLX. ORIG. APPLE RUM | 180 ml | ₹720 |
| 2 | BACARDI APPLE DLX. ORIG. APPLE RUM | 360 ml | ₹365 |
| 3 | BACARDI APPLE DLX. ORIG. APPLE RUM | 750 ml | ₹180 |
| 4 | BACARDI BLACK ORIG.PREM.CRAFTED RUM | 180 ml | ₹430 |
| 5 | BACARDI BLACK ORIG.PREM.CRAFTED RUM | 360 ml | ₹220 |
| 6 | BACARDI BLACK ORIG.PREM.CRAFTED RUM | 750 ml | ₹110 |
| 7 | BACARDI CARTA BLANCA SUP. WHITE RUM | 180 ml | ₹720 |
| 8 | BACARDI CARTA BLANCA SUP. WHITE RUM | 360 ml | ₹365 |
| 9 | BACARDI CARTA BLANCA SUP. WHITE RUM | 750 ml | ₹180 |
| 10 | BACARDI CARTA ORO SUPERIOR GOLD RUM | 180 ml | ₹760 |
| 11 | BACARDI CARTA ORO SUPERIOR GOLD RUM | 360 ml | ₹380 |
| 12 | BACARDI CARTA ORO SUPERIOR GOLD RUM | 750 ml | ₹190 |
| 13 | BACARDI LIMON DLX. ORIG. CITRUS RUM | 180 ml | ₹720 |
| 14 | BACARDI LIMON DLX. ORIG. CITRUS RUM | 360 ml | ₹365 |
| 15 | BACARDI LIMON DLX. ORIG. CITRUS RUM | 750 ml | ₹180 |
| 16 | BACARDI ORANGE DLX.ORIG. ORANGE RUM | 180 ml | ₹720 |
| 17 | BACARDI ORANGE DLX.ORIG. ORANGE RUM | 360 ml | ₹365 |
| 18 | BACARDI ORANGE DLX.ORIG. ORANGE RUM | 750 ml | ₹180 |
| 19 | BEACH HOUSE XXX PREMIUM RUM | 180 ml | ₹410 |
| 20 | BEACH HOUSE XXX PREMIUM RUM | 360 ml | ₹205 |
| 21 | BEACH HOUSE XXX PREMIUM RUM | 750 ml | ₹105 |
| 22 | BOOTZ DARK JAMAICA RUM | 180 ml | ₹520 |
| 23 | BOOTZ DARK JAMAICA RUM | 360 ml | ₹260 |
| 24 | BOOTZ DARK JAMAICA RUM | 750 ml | ₹130 |
| 25 | BOOTZ DARK JAMAICA RUM 90 ML | 90 ml | ₹65 |
| 26 | CAPTAIN MORGAN THE ORIGINAL RUM | 180 ml | ₹105 |
| 27 | CAPTAIN MORGAN THE ORIGINAL RUM | 750 ml | ₹410 |
| 28 | CHARLIE GOLD XXX RUM | 180 ml | ₹410 |
| 29 | CHARLIE GOLD XXX RUM | 360 ml | ₹205 |
| 30 | CHARLIE GOLD XXX RUM | 750 ml | ₹105 |
| 31 | CHARLIE XXX SUPERIOR RUM | 180 ml | ₹380 |
| 32 | CHARLIE XXX SUPERIOR RUM | 360 ml | ₹190 |
| 33 | CHARLIE XXX SUPERIOR RUM | 750 ml | ₹95 |
| 34 | CHARLIE XXX SUPERIOR RUM | 500 ml | ₹255 |
| 35 | COMMANDER N CHIEF JAMAICAN GOLD RUM | 180 ml | ₹410 |
| 36 | COMMANDER N CHIEF JAMAICAN GOLD RUM | 360 ml | ₹205 |
| 37 | COMMANDER N CHIEF JAMAICAN GOLD RUM | 750 ml | ₹105 |
| 38 | CRAZY ROMEO DELUXE RUM | 180 ml | ₹410 |
| 39 | CRAZY ROMEO DELUXE RUM | 360 ml | ₹205 |
| 40 | CRAZY ROMEO DELUXE RUM | 750 ml | ₹105 |
| 41 | CRAZY ROMEO DELUXE RUM | 500 ml | ₹275 |
| 42 | GLADIUS BLEND.10YR OLD GOLD RES.RUM | 180 ml | ₹420 |
| 43 | GLADIUS BLEND.10YR OLD GOLD RES.RUM | 360 ml | ₹215 |
| 44 | GLADIUS BLEND.10YR OLD GOLD RES.RUM | 750 ml | ₹105 |
| 45 | JOLLY ROGER PREMIUM XXX RUM | 180 ml | ₹410 |
| 46 | JOLLY ROGER PREMIUM XXX RUM | 360 ml | ₹205 |
| 47 | JOLLY ROGER PREMIUM XXX RUM | 750 ml | ₹105 |
| 48 | LION DADDY ORIGINAL DARK RUM | 180 ml | ₹410 |
| 49 | LION DADDY ORIGINAL DARK RUM | 360 ml | ₹205 |
| 50 | LION DADDY ORIGINAL DARK RUM | 750 ml | ₹105 |
| 51 | MURANO RUM | 90 ml | ₹50 |
| 52 | MURANO RUM | 180 ml | ₹370 |
| 53 | MURANO RUM | 360 ml | ₹185 |
| 54 | MURANO RUM | 750 ml | ₹95 |
| 55 | OLD COURT XXX RESERVE RUM | 180 ml | ₹370 |
| 56 | OLD COURT XXX RESERVE RUM | 360 ml | ₹185 |
| 57 | OLD COURT XXX RESERVE RUM | 750 ml | ₹90 |
| 58 | OLD HABBIT XXX RUM | 180 ml | ₹380 |
| 59 | OLD HABBIT XXX RUM | 360 ml | ₹190 |
| 60 | OLD HABBIT XXX RUM | 750 ml | ₹95 |
| 61 | OLD MONK GOLD RESERVE RUM | 180 ml | ₹450 |
| 62 | OLD MONK GOLD RESERVE RUM | 360 ml | ₹230 |
| 63 | OLD MONK GOLD RESERVE RUM | 750 ml | ₹115 |
| 64 | OLD MONK SUPREME XXX RUM | 750 ml | ₹570 |
| 65 | OLD MONK THE LEGEND RUM VOV | 180 ml | ₹770 |
| 66 | OLD MONK THE LEGEND RUM VOV | 360 ml | ₹385 |
| 67 | OLD MONK THE LEGEND RUM VOV | 750 ml | ₹190 |
| 68 | OLD MONK WHITE RUM | 180 ml | ₹520 |
| 69 | OLD MONK WHITE RUM | 360 ml | ₹260 |
| 70 | OLD MONK WHITE RUM | 750 ml | ₹130 |
| 71 | REVOLUTION PREMIUM XXX RUM | 180 ml | ₹380 |
| 72 | REVOLUTION PREMIUM XXX RUM | 360 ml | ₹190 |
| 73 | REVOLUTION PREMIUM XXX RUM | 750 ml | ₹95 |
| 74 | REVOLUTION PREMIUM XXX RUM | 500 ml | ₹255 |
Tranquilizing Tequila Price List
| | | | |
| --- | --- | --- | --- |
| 1 | CAMINO REAL GOLD TEQUILA | 750 ml | ₹1,830 |
| 2 | CAMINO REAL TEQUILA BLANC | 750 ml | ₹1,610 |
| 3 | DON ANGEL BLANCO TEQUILA | 700 ml | ₹2,060 |
| 4 | SAUZA (SILVER) BLANCO TEQUILA | 700 ml | ₹2,055 |
| 5 | SAUZA GOLD TEQUILA ( ML) | 700 ml | ₹2,385 |
Classic Vodka Price List In Maharashtra
| | | | |
| --- | --- | --- | --- |
| 1 | ABSOLUT VODKA (BLUE) | 200 ml | ₹480 |
| 2 | ABSOLUT VODKA (BLUE) | 750 ml | ₹1,460 |
| 3 | ABSOLUT VODKA (CITRON) | 750 ml | ₹1,460 |
| 4 | ABSOLUT VODKA (MANDRIN) | 750 ml | ₹1,460 |
| 5 | ABSOLUT VODKA (PEPPAR) | 750 ml | ₹1,460 |
| 6 | ABSOLUT VODKA (RASPBERRI) | 750 ml | ₹1,460 |
| 7 | ABSOLUTE VODKA BLUE (50 ML) | 50 ml | ₹115 |
| 8 | ABSOULT ELYX STANDARD VODKA | 750 ml | ₹3,230 |
| 9 | ARTIC VODKA | 180 ml | ₹220 |
| 10 | ARTIC VODKA | 750 ml | ₹870 |
| 11 | ARTIC VODKA | 60 ml | ₹70 |
| 12 | ARTIC VODKA NATURAL GREEN APPLE | 180 ml | ₹235 |
| 13 | ARTIC VODKA NATURAL GREEN APPLE | 750 ml | ₹930 |
| 14 | ARTIC VODKA NATURAL ORANGE | 180 ml | ₹235 |
| 15 | ARTIC VODKA NATURAL ORANGE | 750 ml | ₹930 |
| 16 | ARTIC VODKA NATURAL ORANGE | 60 ml | ₹75 |
| 17 | ARTIC VODKA NRL GREEN APPLE | 60 ml | ₹75 |
| 18 | BELVEDERE PURE VODKA | 700 ml | ₹3,740 |
| 19 | BLUE EYES GREEN APPLE VODKA | 180 ml | ₹510 |
| 20 | BLUE EYES GREEN APPLE VODKA | 360 ml | ₹255 |
| 21 | BLUE EYES GREEN APPLE VODKA | 750 ml | ₹125 |
| 22 | BLUE EYES PURE GRAIN VODKA | 180 ml | ₹460 |
| 23 | BLUE EYES PURE GRAIN VODKA | 360 ml | ₹235 |
| 24 | BLUE EYES PURE GRAIN VODKA | 750 ml | ₹115 |
| 25 | BLUE MOON PREMIUM VODKA | 180 ml | ₹410 |
| 26 | BLUE MOON PREMIUM VODKA | 360 ml | ₹205 |
| 27 | BLUE MOON PREMIUM VODKA | 750 ml | ₹105 |
| 28 | CANVAS VODKA | 180 ml | ₹720 |
| 29 | CANVAS VODKA | 360 ml | ₹365 |
| 30 | CANVAS VODKA | 750 ml | ₹180 |
| 31 | CANVAS VODKA (B) | 60 ml | ₹60 |
| 32 | CHARLIE MIST PR. GREEN APPLE VODKA | 180 ml | ₹450 |
| 33 | CHARLIE MIST PR. GREEN APPLE VODKA | 360 ml | ₹230 |
| 34 | CHARLIE MIST PR. GREEN APPLE VODKA | 750 ml | ₹115 |
| 35 | CHARLIE PREMIUM GRAIN VODKA | 180 ml | ₹410 |
| 36 | CHARLIE PREMIUM GRAIN VODKA | 360 ml | ₹205 |
| 37 | CHARLIE PREMIUM GRAIN VODKA | 750 ml | ₹105 |
| 38 | CIROC SNAP FROST VODKA | 750 ml | ₹3,220 |
| 39 | CLIFF HANGER GREEN APPLE PR.H.VODKA | 180 ml | ₹560 |
| 40 | CLIFF HANGER GREEN APPLE PR.H.VODKA | 360 ml | ₹280 |
| 41 | CLIFF HANGER GREEN APPLE PR.H.VODKA | 750 ml | ₹140 |
| 42 | CLIFF HANGER PREM. HANDICRAFT VODKA | 180 ml | ₹520 |
| 43 | CLIFF HANGER PREM. HANDICRAFT VODKA | 360 ml | ₹260 |
| 44 | CLIFF HANGER PREM. HANDICRAFT VODKA | 750 ml | ₹130 |
| 45 | CLOCK TOWER ULTRA DELUXE VODKA | 1000 ml | ₹640 |
| 46 | CLOCK TOWER ULTRA DELUXE VODKA | 180 ml | ₹480 |
| 47 | CLOCK TOWER ULTRA DELUXE VODKA | 360 ml | ₹245 |
| 48 | CLOCK TOWER ULTRA DELUXE VODKA | 750 ml | ₹125 |
| 49 | CLOCK TOWER ULTRA DLX.VODKA(B) | 90 ml | ₹60 |
| 50 | CLOCK TOWER VODKA NA.GR.APP(B) | 90 ml | ₹65 |
| 51 | CLOCK TOWER VODKA NAT.GR.APPLE | 1000 ml | ₹710 |
| 52 | CLOCK TOWER VODKA NATURAL GR. APPLE | 180 ml | ₹540 |
| 53 | CLOCK TOWER VODKA NATURAL GR. APPLE | 360 ml | ₹270 |
| 54 | CLOCK TOWER VODKA NATURAL GR. APPLE | 750 ml | ₹135 |
| 55 | ERISTOFF TRIPLE DISTILLED PR. VODKA | 180 ml | ₹610 |
| 56 | ERISTOFF TRIPLE DISTILLED PR. VODKA | 360 ml | ₹305 |
| 57 | ERISTOFF TRIPLE DISTILLED PR. VODKA | 750 ml | ₹155 |
| 58 | FINLANDIA VODKA | 750 ml | ₹1,530 |
| 59 | GREY GOOSE ORIGINAL VODKA | 750 ml | ₹3,440 |
| 60 | GREY GOOSE VODKA | 50 ml | ₹605 |
| 61 | KETEL ONE VODKA | 750 ml | ₹1,680 |
| 62 | MAGIC MOM.REM.LEMON GR&GINGER VODKA | 180 ml | ₹540 |
| 63 | MAGIC MOM.REM.LEMON GR&GINGER VODKA | 360 ml | ₹270 |
| 64 | MAGIC MOM.REM.LEMON GR&GINGER VODKA | 750 ml | ₹135 |
| 65 | MAGIC MOM.REMIX GREEN APPLE VODKA | 180 ml | ₹540 |
| 66 | MAGIC MOM.REMIX GREEN APPLE VODKA | 360 ml | ₹270 |
| 67 | MAGIC MOM.REMIX GREEN APPLE VODKA | 750 ml | ₹135 |
| 68 | MAGIC MOM.REMIX ORANGE PREM.VODKA | 180 ml | ₹540 |
| 69 | MAGIC MOM.REMIX ORANGE PREM.VODKA | 360 ml | ₹270 |
| 70 | MAGIC MOM.REMIX ORANGE PREM.VODKA | 750 ml | ₹135 |
| 71 | MAGIC MOMENTS PR.GRAIN VODKA | 60 ml | ₹40 |
| 72 | MAGIC MOMENTS PREMIUM GRAIN VODKA | 180 ml | ₹490 |
| 73 | MAGIC MOMENTS PREMIUM GRAIN VODKA | 360 ml | ₹250 |
| 74 | MAGIC MOMENTS PREMIUM GRAIN VODKA | 750 ml | ₹125 |
| 75 | OASIS LONDON GREEN AP.VODKA (B) | 60 ml | ₹45 |
| 76 | OASIS LONDON TR.DT.GREEN APPLE VODK | 180 ml | ₹520 |
| 77 | OASIS LONDON TR.DT.GREEN APPLE VODK | 360 ml | ₹260 |
| 78 | OASIS LONDON TR.DT.GREEN APPLE VODK | 750 ml | ₹130 |
| 79 | OASIS LONDON TRIPLE DIST.VODKA | 180 ml | ₹520 |
| 80 | OASIS LONDON TRIPLE DIST.VODKA | 360 ml | ₹260 |
| 81 | OASIS LONDON TRIPLE DIST.VODKA | 750 ml | ₹130 |
| 82 | OLD HABBIT GREEN APPLE VODKA | 90 ml | ₹50 |
| 83 | OLD HABBIT GREEN APPLE VODKA | 180 ml | ₹400 |
| 84 | OLD HABBIT GREEN APPLE VODKA | 360 ml | ₹200 |
| 85 | OLD HABBIT GREEN APPLE VODKA | 750 ml | ₹100 |
| 86 | OLD HABBIT VODKA | 180 ml | ₹400 |
| 87 | OLD HABBIT VODKA | 360 ml | ₹200 |
| 88 | OLD HABBIT VODKA | 750 ml | ₹100 |
| 89 | OPM GREEN APPLE T.DIS.VODKA (B) | 60 ml | ₹55 |
| 90 | OPM GREEN APPLE TRIP. DIST. VODKA | 180 ml | ₹670 |
| 91 | OPM GREEN APPLE TRIP. DIST. VODKA | 360 ml | ₹340 |
| 92 | OPM GREEN APPLE TRIP. DIST. VODKA | 750 ml | ₹170 |
| 93 | OPM TRIPLE DIST.RUSS.VODKA (B) | 60 ml | ₹55 |
| 94 | OPM TRIPLE DISTILLED RUSSIAN VODKA | 180 ml | ₹670 |
| 95 | OPM TRIPLE DISTILLED RUSSIAN VODKA | 360 ml | ₹340 |
| 96 | OPM TRIPLE DISTILLED RUSSIAN VODKA | 750 ml | ₹170 |
| 97 | RED BLISS VIRGIN VODKA | 180 ml | ₹460 |
| 98 | RED BLISS VIRGIN VODKA | 360 ml | ₹235 |
| 99 | RED BLISS VIRGIN VODKA | 750 ml | ₹115 |
| 100 | REVOLUTION GREEN APPLE VODKA | 180 ml | ₹410 |
| 101 | REVOLUTION GREEN APPLE VODKA | 360 ml | ₹205 |
| 102 | REVOLUTION GREEN APPLE VODKA | 750 ml | ₹105 |
| 103 | REVOLUTION ORIGINAL VODKA | 180 ml | ₹410 |
| 104 | REVOLUTION ORIGINAL VODKA | 360 ml | ₹205 |
| 105 | REVOLUTION ORIGINAL VODKA | 750 ml | ₹105 |
| 106 | SIPPING SPIRITS RESOLUTE PINK VODKA | 180 ml | ₹205 |
| 107 | SIPPING SPIRITS RESOLUTE PINK VODKA | 750 ml | ₹830 |
| 108 | SKYY VODKA | 750 ml | ₹1,560 |
| 109 | SMIRNOFF NO.21 TRI.DIST VODKA | 350 ml | ₹365 |
| 110 | SMIRNOFF NO.21 TRIPLE DIST.VODKA | 1000 ml | ₹880 |
| 111 | SMOKE VODKA | 750 ml | ₹2,080 |
| 112 | SMOKE VODKA ANISEED | 750 ml | ₹2,600 |
| 113 | TITANIUM TRIPLE DIST. VODKA | 90 ml | ₹60 |
| 114 | TITANIUM TRIPLE DISTILLED VODKA | 180 ml | ₹460 |
| 115 | TITANIUM TRIPLE DISTILLED VODKA | 360 ml | ₹235 |
| 116 | TITANIUM TRIPLE DISTILLED VODKA | 750 ml | ₹115 |
| 117 | V20 FINE GRAIN VODKA | 180 ml | ₹490 |
| 118 | V20 FINE GRAIN VODKA | 360 ml | ₹250 |
| 119 | V20 FINE GRAIN VODKA | 750 ml | ₹125 |
| 120 | V20 FINE GREEN APPLE VODKA | 180 ml | ₹540 |
| 121 | V20 FINE GREEN APPLE VODKA | 360 ml | ₹270 |
| 122 | V20 FINE GREEN APPLE VODKA | 750 ml | ₹135 |
| 123 | WHITE FOX NAUGHTY GR.APP.VODKA | 90 ml | ₹65 |
| 124 | WHITE FOX NAUGHTY GREEN APPLE VODKA | 180 ml | ₹510 |
| 125 | WHITE FOX NAUGHTY GREEN APPLE VODKA | 360 ml | ₹255 |
| 126 | WHITE FOX NAUGHTY GREEN APPLE VODKA | 750 ml | ₹125 |
| 127 | WHITE FOX VODKA | 90 ml | ₹60 |
| 128 | WHITE FOX VODKA | 180 ml | ₹460 |
| 129 | WHITE FOX VODKA | 360 ml | ₹235 |
| 130 | WHITE FOX VODKA | 750 ml | ₹115 |
Romantic Wine
| | | | |
| --- | --- | --- | --- |
| 1 | AMORA RED WINE | 750 ml | ₹410 |
| 2 | AMORA WHITE WINE | 750 ml | ₹410 |
| 3 | BLAISSAC BORDEAUX RED WINE | 750 ml | ₹2,590 |
| 4 | BRO CODE REZERVA CLASS.WINE | 330 ml | ₹120 |
| 5 | CARLO ROSSI CALIFORNIA RED WINE | 750 ml | ₹1,600 |
| 6 | CARLO ROSSI CALIFORNIA WHITE WINE | 750 ml | ₹1,600 |
| 7 | CASTEL BORDEAUX MERLOT RED WINE | 750 ml | ₹2,600 |
| 8 | CASTEL FAMILLE BRUT SPARK.CHARD.WIN | 750 ml | ₹2,480 |
| 9 | CASTEL MERLOT WINE | 187ML | ₹555 |
| 10 | CASTEL MERLOT WINE | 750 ml | ₹1,930 |
| 11 | CASTEL SAUVIGNON BLANC WHITE WINE | 750 ml | ₹1,930 |
| 12 | CHATEAU BARREYRES HAUT-MEDOC WINE | 750 ml | ₹5,740 |
| 13 | CHATEAU HERITAGE FORLOUIS MONT.WINE | 750 ml | ₹6,460 |
| 14 | COCKBURNS SPECIAL RESERVE PORT WINE | 750 ml | ₹3,910 |
| 15 | DIA RED WINE | 750 ml | ₹560 |
| 16 | DIA WHITE WINE | 750 ml | ₹540 |
| 17 | FISHING CAT MERLOT WINE | 750 ml | ₹1,450 |
| 18 | FOUR COUSINS SWEET RED WINE | 750 ml | ₹1,040 |
| 19 | FOUR COUSINS SWEET WHITE WINE | 750 ml | ₹1,040 |
| 20 | FRATELLI CABERNET FRANC SHIRAZ WINE | 750 ml | ₹880 |
| 21 | FRATELLI CABERNET SAUVIGNON WINE | 750 ml | ₹880 |
| 22 | FRATELLI CABERNET SAUVIGNON WINE | 375 ml | ₹440 |
| 23 | FRATELLI CHARDONNAY WINE | 750 ml | ₹980 |
| 24 | FRATELLI CHARDONNAY WINE | 375 ml | ₹490 |
| 25 | FRATELLI CHENIN BLANC WINE | 750 ml | ₹780 |
| 26 | FRATELLI CHENIN BLANC WINE | 375 ml | ₹385 |
| 27 | FRATELLI CLASSIC CHENIN WINE | 750 ml | ₹670 |
| 28 | FRATELLI CLASSIC CHENIN WINE | 375 ml | ₹335 |
| 29 | FRATELLI CLASSIC MERLOT WINE | 750 ml | ₹780 |
| 30 | FRATELLI CLASSIC MERLOT WINE | 375 ml | ₹385 |
| 31 | FRATELLI CLASSIC SHIRAZ WINE | 750 ml | ₹670 |
| 32 | FRATELLI CLASSIC SHIRAZ WINE | 375 ml | ₹335 |
| 33 | FRATELLI GRAN CUVEE BRUT WINE | 750 ml | ₹1,350 |
| 34 | FRATELLI MERLOT WINE | 750 ml | ₹1,140 |
| 35 | FRATELLI SANGIOVESE BIANCO WINE | 750 ml | ₹980 |
| 36 | FRATELLI SANGIOVESE WINE | 750 ml | ₹1,140 |
| 37 | FRATELLI SAUVIGNON BLANC WINE | 750 ml | ₹830 |
| 38 | FRATELLI SAUVIGNON BLANC WINE | 375 ml | ₹415 |
| 39 | FRATELLI SETTE WINE | 750 ml | ₹2,080 |
| 40 | FRATELLI SHIRAZ ROSE WINE | 750 ml | ₹780 |
| 41 | GOLDEN WINGS PREM. BLENDED WHISKY | 180 ml | ₹460 |
| 42 | GOLDEN WINGS PREM. BLENDED WHISKY | 360 ml | ₹235 |
| 43 | GOLDEN WINGS PREM. BLENDED WHISKY | 750 ml | ₹115 |
| 44 | GOLDEN WINGS PREM.BLEND.WHISKY(B) | 90 ml | ₹60 |
| 45 | GROVER BLANC DE BLANC RES.COL.WINE | 750 ml | ₹850 |
| 46 | GROVER CABERNET SHIRAZ RES.COL.WINE | 750 ml | ₹850 |
| 47 | GROVER CABERNET SHIRAZ RES.COL.WINE | 375 ml | ₹425 |
| 48 | GROVER CHENIN BLANC RES.COL.WINE | 750 ml | ₹850 |
| 49 | GROVER CHENIN BLANC RES.COL.WINE | 375 ml | ₹425 |
| 50 | GROVER LA RES.BLANC ICON WHITE WINE | 750 ml | ₹1,190 |
| 51 | GROVER LA RESERVE ICON RED WINE | 750 ml | ₹1,190 |
| 52 | GROVER MERLOT RESERVE COLLEC. WINE | 750 ml | ₹850 |
| 53 | GROVER ROSE RES.COL.WINE | 750 ml | ₹850 |
| 54 | GROVER ROSE RES.COL.WINE | 375 ml | ₹425 |
| 55 | GROVER SANTE CHENIN BLAN WHITE WINE | 750 ml | ₹520 |
| 56 | GROVER SANTE SHIRAZ RED WINE | 750 ml | ₹520 |
| 57 | GROVER SAUVIGNON BLANC RES.COL.WINE | 750 ml | ₹850 |
| 58 | GROVER SAUVIGNON BLANC RES.COL.WINE | 375 ml | ₹425 |
| 59 | GROVER SHIRAZ RES.COL. WINE | 750 ml | ₹850 |
| 60 | GROVER SHIRAZ RES.COL. WINE | 375 ml | ₹425 |
| 61 | GROVER VIJAY AMRIT RES.COL.RED WINE | 750 ml | ₹1,560 |
| 62 | GROVER VIJAYAMRIT RES.COL.WHITEWINE | 750 ml | ₹1,560 |
| 63 | JACOB'S CREEK CHARDONNAY WINE | 180 ml | ₹340 |
| 64 | JACOB'S CREEK CHARDONNAY WINE | 750 ml | ₹1,200 |
| 65 | JACOB'S CREEK SHIRAZ CABERNET WINE | 180 ml | ₹340 |
| 66 | JACOB'S CREEK SHIRAZ CABERNET WINE | 750 ml | ₹1,180 |
| 67 | JOYEUSE CHARDONNAY WHITE WINE | 750 ml | ₹890 |
| 68 | JOYEUSE MERLOT RED WINE | 750 ml | ₹890 |
| 69 | KYRA PREMIUM RED WINE | 750 ml | ₹360 |
| 70 | KYRA PREMIUM RED WINE | 375 ml | ₹180 |
| 71 | KYRA PREMIUM WHITE WINE | 750 ml | ₹360 |
| 72 | KYRA PREMIUM WHITE WINE | 375 ml | ₹180 |
| 73 | LES ORMES CAMBRAS MERLOT WINE | 750 ml | ₹2,000 |
| 74 | MADERA NASHIK VALLEY COL. RED WINE | 750 ml | ₹560 |
| 75 | MADERA NASHIK VALLEY COL.WHITE WINE | 750 ml | ₹560 |
| 76 | MALESAN BORDEAUX RED WINE | 750 ml | ₹3,270 |
| 77 | MARQUES DELSUR MALBEC RED WINE | 750 ml | ₹890 |
| 78 | MARQUES DELSUR ROSE TARDIO WINE | 750 ml | ₹890 |
| 79 | MARQUEST DEL SUR WHITE WINE DUL.TAR | 750 ml | ₹890 |
| 80 | MATEUS ROSE WINE | 750 ml | ₹1,650 |
| 81 | MS CHARDONNAY/SAUVIGNON BLANC WINE | 750 ml | ₹1,330 |
| 82 | MS SANGOIVESE/CABE.FRANC/SYRAH WINE | 750 ml | ₹1,330 |
| 83 | NASHIK PORT GOLD SWEET RED WINE | 750 ml | ₹520 |
| 84 | NOI SPARKLING WINE | 750 ml | ₹980 |
| 85 | NOI SPARKLING WINE | 375 ml | ₹490 |
| 86 | NOI SPRITZER CLASICO WINE CAN | 250 ml | ₹150 |
| 87 | ONE TREE HILL RED WINE | 750 ml | ₹620 |
| 88 | ONE TREE HILL WHITE WINE | 750 ml | ₹620 |
| 89 | PALACIO DE ANGLONA SEMISWEET RED WI | 750 ml | ₹1,510 |
| 90 | RAYA RED WINE | 750 ml | ₹460 |
| 91 | RAYA WHITE WINE | 750 ml | ₹460 |
| 92 | RIO STRONG EXTRA DRY WINE | 330 ml | ₹135 |
| 93 | RIO STRONG FIZZY PORT WINE | 330 ml | ₹135 |
| 94 | SAMARA NASHIK VALLEY COL. RED WINE | 750 ml | ₹440 |
| 95 | SAMARA NASHIK VALLEY COL.WHITE WINE | 750 ml | ₹440 |
| 96 | SIDUS PREMIUM PORT WINE | 750 ml | ₹280 |
| 97 | SOLDEPENAS TEMPRANILLO GARNACHA WIN | 750 ml | ₹730 |
| 98 | SULA BRUT CREMENT DE NASHIK WINE | 750 ml | ₹1,190 |
| 99 | SULA BRUT METHODE TRAD.WINE | 1500 ml | ₹2,380 |
| 100 | SULA BRUT METHODE TRADITIONAL WINE | 750 ml | ₹1,190 |
| 101 | SULA BRUT METHODE TRADITIONAL WINE | 375 ml | ₹595 |
| 102 | SULA BRUT TROP. METHODE TRAD. WINE | 750 ml | ₹1,300 |
| 103 | SULA BRUT TROP.CREMENT DE NASH.WINE | 750 ml | ₹1,300 |
| 104 | SULA BRUT TROP.MET.TRAD.WINE | 1500 ml | ₹2,590 |
| 105 | SULA CABERNET SHIRAZ RED WINE | 750 ml | ₹850 |
| 106 | SULA CABERNET SHIRAZ RED WINE | 375 ml | ₹425 |
| 107 | SULA CHENIN BLANC RES. WHITE WINE | 750 ml | ₹920 |
| 108 | SULA CHENIN BLANC RES. WHITE WINE | 375 ml | ₹460 |
| 109 | SULA CHENIN BLANC WHITE WINE | 750 ml | ₹670 |
| 110 | SULA DINDORI RESERVE CHARDONAY WINE | 750 ml | ₹1,320 |
| 111 | SULA DINDORI SHIR.OAK AGED RED WINE | 750 ml | ₹1,190 |
| 112 | SULA DINDORI SHIR.OAK AGED RED WINE | 375 ml | ₹595 |
| 113 | SULA DINDORI VIOGNIER WHITE WINE | 750 ml | ₹820 |
| 114 | SULA LATE HARVEST CHENIN WHITE WINE | 375 ml | ₹510 |
| 115 | SULA MOSAIC CHENIN SAUVG.WHITE WINE | 750 ml | ₹570 |
| 116 | SULA MOSAIC GENACHE SYRAH RED WINE | 750 ml | ₹570 |
| 117 | SULA NASHIK SECO METHODE CLASSIQUE | 750 ml | ₹780 |
| 118 | SULA RASA CABERNET SAUVIGNON WINE | 750 ml | ₹2,290 |
| 119 | SULA RASA SYRAH WINE | 750 ml | ₹1,450 |
| 120 | SULA RASA ZINFANDEL WINE | 750 ml | ₹1,440 |
| 121 | SULA REISLING WHITE WINE | 750 ml | ₹920 |
| 122 | SULA SATORI NASHIK VALL.TEMPRANILLO | 750 ml | ₹880 |
| 123 | SULA SATORI NASHIK VALL.TEMPRANILLO | 375 ml | ₹440 |
| 124 | SULA SECO METHODE CLASSIQUE WINE | 750 ml | ₹720 |
| 125 | SULA SECO ROSE METHODE CLASSIQ WINE | 750 ml | ₹780 |
| 126 | SULA SHIRAZ CABERNET RED WINE | 180 ml | ₹850 |
| 127 | SULA SHIRAZ CABERNET RED WINE | 360 ml | ₹425 |
| 128 | SULA SHIRAZ CABERNET RED WINE | 750 ml | ₹210 |
| 129 | SULA SPARK.SRZ.METH.TRADTIONAL WINE | 750 ml | ₹1550 |
| 130 | SULA VENEYADS NASHIK SAUVIG. BLANC | 750 ml | ₹860 |
| 131 | SULA VENEYADS NASHIK SAUVIG. BLANC | 375 ml | ₹430 |
| 132 | SULA VENEYARDS NASHIK CHENIN BLANC | 180 ml | ₹830 |
| 133 | SULA VENEYARDS NASHIK CHENIN BLANC | 360 ml | ₹410 |
| 134 | SULA VENEYARDS NASHIK CHENIN BLANC | 750 ml | ₹205 |
| 135 | SULA ZINFANDEL RED WINE | 750 ml | ₹780 |
| 136 | SULA ZINFANDEL ROSE ROSE WINE | 750 ml | ₹670 |
| 137 | SULA ZINFANDEL ROSE ROSE WINE | 375 ml | ₹335 |
| 138 | THE SOURCE GRENACHE ROSE WINE | 750 ml | ₹1,320 |
| 139 | THE SOURCE SAUVIGNON BLANC RES.WINE | 750 ml | ₹1,430 |
| 140 | TILT BUBBLY ROSE WINE CAN | 250 ml | ₹175 |
| 141 | TILT BUBBLY WINE CAN | 250 ml | ₹175 |
| 142 | TILT RED WINE CAN | 250 ml | ₹175 |
| 143 | TILT WHITE WINE CAN | 250 ml | ₹175 |
| 144 | TOMICH MASCATO RED WINE | 750 ml | ₹1,250 |
| 145 | TWO OCEANS CHARDONNAY WHITE WINE | 750 ml | ₹1,610 |
| 146 | TWO OCEANS SHIRAZ RED WINE | 750 ml | ₹1,600 |
| 147 | VAN LOVEREN NO 5 CHEN.BL. W/WINE | 750 ml | ₹2,610 |
| 148 | VAN LOVEREN PINOTAGE RED WINE AFR.J | 750 ml | ₹2,610 |
| 149 | VERO BIANCO WINE | 750 ml | ₹520 |
| 150 | VERO ROSE WINE | 750 ml | ₹520 |
| 151 | VERO ROSSO WINE | 750 ml | ₹520 |
| 152 | VINA TARAPACA CABERNET SAUVIGNON WI | 750 ml | ₹1,650 |
| 153 | VINA TARAPACA CHARDONNAY WINE | 750 ml | ₹1,650 |
| | |
| --- | --- |
| Author | Maharashtra Goverment |
| Language | English |
| No. of Pages | 54 |
| PDF Size | 5.67 MB |
| Category | State Liquor Price |
| Source/Credits | excise.assam.gov.in |
Related PDFs
Maharashtra Liquor Price List PDF Free Download