'Pondicherry Liquor Price List' PDF Quick download link is given at the bottom of this article. You can see the PDF demo, size of the PDF, page numbers, and direct download Free PDF of 'Mahe And Yaman Liquor Price List' using the download button.
Puducherry Liquor Price List 2023 PDF Free Download
Pondicherry New Beer/Beverages/Wine Liquor Price List
Department of Excise, Puducherry publishes the Liquor brands MRP list for the Puducherry region Yamana, Mahe and Karaikal District.
Here I provide a new 2 price list pdf. In these PDFs you will find Names of the brands, sizes of packs, Existing MRP, Revised MRP, and levied excise duty on every bottle.
For example, I provide some 200 brand price lists. for more, you can download the pdf.
Name of the Brand
Pack size
Existing MRP
(per bottle in Rs.)
Revised MRP
(per bottle in Rs.)
1 UP Brandy
750 ml
160
480
1 UP Brandy
180 ml
40
120
1 UP Brandy
375ml
80
240
3 HORSE BRANDY
1000 ml
240
677
3 HORSE BRANDY
750 ml
170
480
3 HORSE BRANDY
500 ml
120
338
3 HORSE BRANDY
375 ml
85
240
3 HORSE BRANDY
180 ml
43
121
3 HORSE BRANDY
100 ml
15
42
3 HORSE BRANDY
90 ml
22
62
ABSOLUT CITRON
750 ml
1850
2520
ABSOLUT MANDRIN
750 ml
1850
2520
ABSOLUT VODKA
200 ml
500
691
ABSOLUT VODKA
50 ml
160
221
ABSOLUT VODKA
750 ml
1700
2350
AC SEKC CLASSIC BRANDY
750 ml
230
480
AC SEKC CLASSIC BRANDY
375 ml
115
240
AC SEKC CLASSIC BRANDY
180 ml
55
115
AC SEKC CLASSIC BRANDY
90 ml
29
61
AMSTEL SUPER PREMIUM STRONG BEER
650 ml
105
160
AMSTEL SUPER PREMIUM STRONG BEER
500 ml
83
126
ANTIQUITY BLUE ULTRA PREMIUM WHISKY
750 ml
895
1240
ANTIQUITY BLUE ULTRA PREMIUM WHISKY
375 ml
450
620
ANTIQUITY BLUE ULTRA PREMIUM WHISKY
180 ml
230
310
ANTIQUITY BLUE ULTRA PREMIUM WHISKY
60 ml
90
123
APEROL LIQUEUR
750 ml
2980
3160
BACARDI APPLE ORIGINAL APPLE RUM
750 ml
775
920
BACARDI APPLE ORIGINAL APPLE RUM
375 ml
390
472
BACARDI APPLE ORIGINAL APPLE RUM
180 ml
195
236
BACARDI APPLE ORIGINAL APPLE RUM
60 ml
65
79
BACARDI CLASSIC + CRANBERRY
275 ml
75
130
BACARDI CLASSIC BLACK ORIGINAL PREMIUM
CRAFTED RUM
750 ml
660
960
BACARDI CLASSIC BLACK ORIGINAL PREMIUM
CRAFTED RUM
375 ml
330
480
BACARDI CLASSIC BLACK ORIGINAL PREMIUM
CRAFTED RUM
180 ml
169
225
BACARDI LIMON ORIGINAL CITRUS RUM
750 ml
775
920
BACARDI LIMON ORIGINAL CITRUS RUM
375 ml
390
464
BACARDI LIMON ORIGINAL CITRUS RUM
180 ml
195
232
BACARDI LIMON ORIGINAL CITRUS RUM
60 ml
65
77
BACARDI GUAVA ORIGINAL GUAVA RUM
750 ml
775
920
BACARDI GUAVA ORIGINAL GUAVA RUM
375 ml
390
466
BACARDI GUAVA ORIGINAL GUAVA RUM
180 ml
195
230
BAGPIPER DELUXE WHISKY
750 ml
320
560
BAGPIPER DELUXE WHISKY
1000 ml
410
696
BAGPIPER DELUXE WHISKY
375 ml
160
272
BAGPIPER DELUXE WHISKY
60 ml
22
37
BAGPIPER DELUXE WHISKY
180 ml
85
140
BALLANTINES FINEST BLENDED SCOTCH WHISKY
750 ml
1700
2430
BALLANTINES FINEST BLENDED SCOTCH WHISKY
200 ml
500
715
BALLANTINES FINEST BLENDED SCOTCH WHISKY
50 ml
160
229
BEEFEATER LONDON DRY GIN
750 ml
1700
2220
BEJOIS NAPOLEON BRANDY
180 ml
185
160
BEJOIS NAPOLEON BRANDY
60 ml
65
65
BEJOIS NAPOLEON BRANDY
375 ml
375
375
BEJOIS NAPOLEON BRANDY
750 ml
750
640
Binnies Fine brandy
90 ml
27
62
Binnies Fine brandy
375 ml
103
237
Binnies Fine brandy
180 ml
52
120
Binnies Fine brandy
750 ml
210
480
BINNIES FINE WHISKY
750 ml
210
480
BINNIES FINE WHISKY
375 ml
103
236
BINNIES FINE WHISKY
180 ml
52
119
BINNIES FINE WHISKY
90 ml
27
62
Black & Gold French Brandy
1000 ml
550
1072
Black & Gold French Brandy
750 ml
430
838
Black & Gold French Brandy
500 ml
280
546
Black & Gold French Brandy
375 ml
220
429
Black & Gold French Brandy
180 ml
108
210
Black & Gold French Brandy
90 ML
54
105
BLACK & WHITE BLENDED SCOTCH WHISKY
180 ml
345
480
BLACK & WHITE BLENDED SCOTCH WHISKY
60 ml
130
181
BLACK & WHITE BLENDED SCOTCH WHISKY
750 ml
1330
1850
Black Cat VSOP Brandy
750 ml
460
480
Black Cat VSOP Brandy
500 ml
300
306
Black Cat VSOP Brandy
375 ml
230
240
Black Cat VSOP Brandy
180 ml
120
120
BLACK PEARL BRANDY
180 ml
70
120
BLACK PEARL BRANDY
90 ml
35
60
BLACK PEARL SUPER STRONG BEER
650 ml
70
120
BLACK TOWER RIESLING WHITE WINE
750 ml
1425
2300
BOHEMIAN KING PREMIUM STRONG BEER
650 ml
85
130
BOLS PREMIER XO EXCELLENCE BRANDY
750 ml
800
1080
BOLS PREMIER XO EXCELLENCE BRANDY
375 ML
400
540
BOLS PREMIER XO EXCELLENCE BRANDY
180 ml
200
270
Bootz Authentic Dutch Grape Brandy
1000 ML
640
1075
Bootz Authentic Dutch Grape Brandy
750 ml
500
840
Bootz Authentic Dutch Grape Brandy
500 ML
320
538
Bootz Authentic Dutch Grape Brandy
375 ML
250
420
Bootz Authentic Dutch Grape Brandy
180 ml
125
210
Bootz Authentic Dutch Grape Brandy
90 ML
60
101
BREEZER CLASSIC BLACKBERRY CRUSH
275 ml
70
120
BRITISH EMPIRE PREMIUM MATURED BRANDY
750 ml
720
920
BRITISH EMPIRE PREMIUM MATURED BRANDY
375 ML
360
460
BRITISH EMPIRE PREMIUM MATURED BRANDY
180 ml
180
230
BRITISH EMPIRE PREMIUM MATURED BRANDY
60 ML
60
77
BRITISH EMPIRE ULTRA PREMIUM EXCLUSIVE
BEER
650 ml
75
130
BRITISH EMPIRE ULTRA PREMIUM EXCLUSIVE
BEER
500 ml
65
120
BUDWEISER KING OF BEERS
650 ml
113
240
BUDWEISER KING OF BEERS
330 ml
65
138
BUDWEISER KING OF BEERS
500 ml
93
197
BUDWEISER KING OF BEERS (CAN)
500 ml
93
240
BUDWEISER MAGNUM BEER
650 ml
130
240
BUDWEISER MAGNUM BEER
500 ml
108
200
BUDWEISER MAGNUM BEER
330 ml
70
130
BUDWEISER MAGNUM STRONG BEER
650 ml
130
240
BUSH BALLAD CHARDONNAY
750 ml
1300
1570
BUSH BALLAD SHIRAZ
750 ml
1300
1570
CAPTAIN MORGAN THE ORIGINAL RUM
750 ml
560
480
CAPTAIN MORGAN THE ORIGINAL RUM
375 ML
280
240
CAPTAIN MORGAN THE ORIGINAL RUM
180 ml
140
120
CAPTAIN MORGAN THE ORIGINAL RUM
90 ml
70
70
CARLSBERG ELEPHANT 1847 SUPER PREMIUM
BEER
650 ml
110
150
CARLSBERG ELEPHANT 1847 SUPER PREMIUM
BEER
500 ml
85
116
Carlsberg Elephant super Premium Beer
650 ml
110
150
Carlsberg Elephant super Premium Beer
500 ml
85
116
CHAIRMAN FINE BRANDY
1000 ml
240
641
CHAIRMAN FINE BRANDY
750 ml
180
480
CHAIRMAN FINE BRANDY
500 ml
120
320
CHAIRMAN FINE BRANDY
375 ml
90
240
CHAIRMAN FINE BRANDY
180 ml
48
128
CHAIRMAN FINE BRANDY
90 ml
25
67
CHEVALIER DE PARIS SPECIAL PREMIUM FRENCH
BRANDY
750 ml
720
840
CHEVALIER DE PARIS SPECIAL PREMIUM FRENCH
BRANDY
375 ml
360
420
CHEVALIER DE PARIS SPECIAL PREMIUM FRENCH
BRANDY
180 ml
180
210
CLIMAX VSOP BRANDY
1000 ml
220
528
CLIMAX VSOP BRANDY
750 ml
200
480
CLIMAX VSOP BRANDY
500 ml
135
324
CLIMAX VSOP BRANDY
375 ml
100
240
CLIMAX VSOP BRANDY
180 ml
50
120
CLIMAX VSOP BRANDY
90 ml
25
60
CLOVIS XO FRENCH GRAPE BRANDY
750 ml
680
960
CLOVIS XO FRENCH GRAPE BRANDY
375 ml
340
480
CLOVIS XO FRENCH GRAPE BRANDY
180 ml
175
240
CLOVIS XO FRENCH GRAPE BRANDY
60 ml
60
83
COPPER BARREL VSOP DELUXE BRANDY
180 ml
75
140
COURRIER NAPOLEON FINEST FRENCH BRANDY
GREEN
750 ml
520
720
COURRIER NAPOLEON FINEST FRENCH BRANDY
GREEN
375 ml
260
359
COURRIER NAPOLEON FINEST FRENCH BRANDY
GREEN
180 ml
130
179
COURRIER NAPOLEON FINEST FRENCH BRANDY
GREEN
90 ml
65
90
CRIMPSON BRANDY
1000 ml
400
852
CRIMPSON BRANDY
750 ml
300
640
CRIMPSON BRANDY
500 ml
200
426
CRIMPSON BRANDY
375 ml
150
320
CRIMPSON BRANDY
180 ml
75
160
CRIMPSON BRANDY
90 ml
38
81
DIAMOND BRANDY
750 ml
240
480
DIAMOND BRANDY
500ml
160
320
DIAMOND BRANDY
375 ml
120
240
DIAMOND BRANDY
180 ml
60
120
FOSTERS GOLD STRONG BEER
650 ml
80
150
FOSTERS GOLD STRONG BEER
500 ml
66
124
FRONTERA MERLOT
750 ml
1491
1970
FRONTERA SHIRAZ
750 ml
1491
1970
GOA XXX VSOP BRANDY
1500 ml
304
769
GOA XXX VSOP BRANDY
1000 ml
255
645
GOA XXX VSOP BRANDY
750 ml
190
480
GOA XXX VSOP BRANDY
500 ml
128
324
GOA XXX VSOP BRANDY
375 ml
95
240
GOA XXX VSOP BRANDY
180 ml
48
121
GOA XXX VSOP BRANDY
90 ml
24
61
GODFATHER ELECTRA PREMIUM QUALITY BEER
SUPER STRONG
650
90
150
GODFATHER STRONG BEER
650 ml
98
120
GODFATHER STRONG BEER
330 ml
50
71
GOLD CREST PREMIUM BRANDY
1000 ml
425
850
GOLD CREST PREMIUM BRANDY
750 ml
320
640
GOLD CREST PREMIUM BRANDY
500 ml
210
420
GOLD CREST PREMIUM BRANDY
375 ml
160
320
GOLD CREST PREMIUM BRANDY
180 ml
80
160
GOLD CREST PREMIUM BRANDY
90 ml
40
80
GOLD CREST PREMIUM BRANDY
60 ml
30
60
GOLDEN GRAPE BRANDY
750 ml
215
480
GOLDEN GRAPE BRANDY
375 ml
110
245
GOLDEN GRAPE BRANDY
180 ml
54
120
GOLDEN GRAPE BRANDY
90 ml
28
62
GOLDEN SPARROW CHARDONNAY RUBICONE
WHITE WINE
750 ml
1090
1730
GOLDEN SPARROW SANGIOVESE RUBICONE RED
WINE
750 ml
1090
1730
GRANDIS BLUE BRANDY
750 ml
600
1080
GRANDIS BLUE BRANDY
375 ml
300
540
GRANDIS BLUE BRANDY
180 ml
150
270
GREEN GRAPE BRANDY
750 ml
192
480
GREEN GRAPE BRANDY
375 ml
96
240
GREEN GRAPE BRANDY
180 ml
48
120
GREEN GRAPE BRANDY
90 ml
24
60
GREEN MAGIC BRANDY
1000 ml
265
641
GREEN MAGIC BRANDY
750 ml
200
480
GREEN MAGIC BRANDY
500 ml
135
320
GREEN MAGIC BRANDY
375 ml
100
240
GREEN MAGIC BRANDY
180 ml
50
120
GREEN MAGIC BRANDY
90 ml
25
61
HAYWARDS 5000 BOLD CLASSIC STRONG BEER
500 ml
75
120
HAYWARDS 5000 PREMIUM STRONG BEER
650 ml
85
120
HAYWARDS 5000 PREMIUM STRONG BEER
500 ml
75
106
HAYWARDS 5000 PREMIUM STRONG BEER
330 ml
44
62
HAYWARDS 5000 SUPER STRONG BEER
650 ml
80
120
HAYWARDS 5000 SUPER STRONG BEER
330 ml
45
106
HAYWARDS FINE BRANDY
750 ml
215
480
HAYWARDS FINE BRANDY
500 ml
145
323
HAYWARDS FINE BRANDY
375 ml
110
245
HAYWARDS FINE BRANDY
180 ml
55
123
HAYWARDS FINE BRANDY
90 ml
35
78
HEINEKEN LAGER BEER
330 ml
80
280
HEINEKEN LAGER BEER
500 ml
108
378
HEINEKEN LAGER BEER
650 ml
145
508
HENDRICKS GIN
700 ml
3355
5540
HERCULES XXX RUM
750 ml
200
640
HERCULES XXX RUM
375 ml
100
320
HERCULES XXX RUM
180 ml
50
160
HERCULES XXX RUM
90 ml
30
96
HIGH VOLTAGE SUPER STRONG BEER
650 ml
85
120
HIGH VOLTAGE SUPER STRONG BEER
500 ml
55
102
HOBSONS XR PURE FRENCH GRAPE BRANDY
750 ml
1350
1680
HOBSONS XR PURE FRENCH GRAPE BRANDY
180 ml
340
420
HOBSONS XR PURE FRENCH GRAPE BRANDY
60 ml
110
136
Honey Bee No.1 Honey Bee Brandy
1000 ml
440
748
Honey Bee No.1 Honey Bee Brandy
750 ml
330
560
Honey Bee No.1 Honey Bee Brandy
500 ml
230
390
Honey Bee No.1 Honey Bee Brandy
375 ml
165
280
Honey Bee No.1 Honey Bee Brandy
180 ml
85
144
HUNTER REFRESHING STRONG PREMIUM BEER
650 ml
80
130
HUNTER REFRESHING STRONG PREMIUM BEER
500 ml
70
114
IMPERIAL GOLD NAPOLEON FRENCH VSOP
BRANDY
90 ml
35
100
IMPERIAL GOLD NAPOLEON FRENCH VSOP
BRANDY
180 ml
60
171
IMPERIAL GOLD NAPOLEON FRENCH VSOP
BRANDY
375 ml
120
342
IMPERIAL GOLD NAPOLEON FRENCH VSOP
BRANDY
500 ml
185
528
IMPERIAL GOLD NAPOLEON FRENCH VSOP
BRANDY
750 ml
265
756
IMPERIAL GOLD NAPOLEON FRENCH VSOP
BRANDY
1000 ml
300
856
JAMESON IRISH WHISKY
750 ml
2050
3030
JEFFRIES GRAPE BRANDY
1000 ml
330
634
JEFFRIES GRAPE BRANDY
750 ml
250
480
JEFFRIES GRAPE BRANDY
500 ml
170
326
JEFFRIES GRAPE BRANDY
375 ml
125
240
JEFFRIES GRAPE BRANDY
180 ml
63
121
JEFFRIES GRAPE BRANDY
90 ml
32
61
JOIE DE FRANC VSOP PREMIUM BRANDY
750 ml
385
720
JOIE DE FRANC VSOP PREMIUM BRANDY
500 ml
265
496
JOIE DE FRANC VSOP PREMIUM BRANDY
375 ml
195
365
JOIE DE FRANC VSOP PREMIUM BRANDY
180 ml
100
187
JOY VSOP GRAPE BRANDY
1000 ml
260
658
JOY VSOP GRAPE BRANDY
750 ml
190
480
JOY VSOP GRAPE BRANDY
500 ml
130
329
JOY VSOP GRAPE BRANDY
375 ml
95
240
JOY VSOP GRAPE BRANDY
180 ml
48
121
JOY VSOP GRAPE BRANDY
90 ml
25
63
KAHLUA COFFEE LIQUEUR
750 ml
1750
2620
KETEL ONE VODKA
750 ml
1510
2170
KING BRANDY
750 ml
190
480
KING BRANDY
500 ml
127
321
KING BRANDY
375 ml
95
240
KING BRANDY
180 ml
48
121
KINGFISHER DRAUGHT BEER
500 ml
73
120
KINGFISHER PREMIUM LAGER BEER
650 ml
95
130
KINGFISHER PREMIUM LAGER BEER
500 ml
70
96
KINGFISHER PREMIUM LAGER BEER
330 ml
56
77
KINGFISHER STORM STRONG BEER
650 ml
105
150
KINGFISHER STORM STRONG BEER
500 ml
83
119
Kingfisher Strong Premium Beer
500 ml
75
120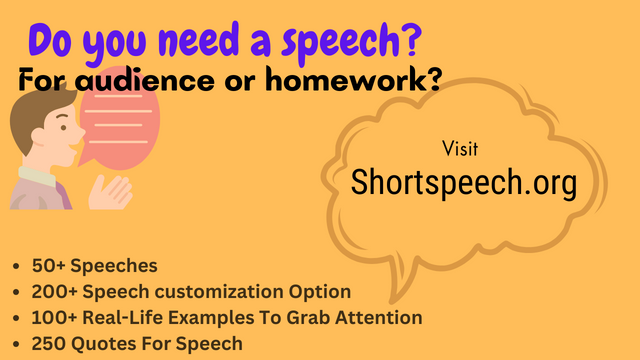 | | |
| --- | --- |
| Publisher | Government |
| Language | English |
| No. of Pages | 4 |
| PDF Size | 1 MB |
| Category | State Liquor Price |
| Source | exciseportal.py.gov.in |
Also Download a 97-page PDF, for liquor prices published by the Government of Puducherry. Click Here
Related PDFs
Puducherry Liquor Price List 2023 PDF Free Download