'Green Trends Price List' PDF Quick download link is given at the bottom of this article. You can see the PDF demo, size of the PDF, page numbers, and direct download Free PDF of 'Green Trends Price List' using the download button.
Price List of Green Trends PDF Free Download
Green Trends Salon Price List
Fuelled by the vision of making beauty and styling accessible to all, an aspiration that was earlier restricted only to the privileged, FMCG giant Cavinkare launched a first-of-its-kind professional, unisex salon chain "green trends".
Green Trends transformed the landscape of salons and made beauty and styling aspirations a reality for all.
With a vast network of 375+ salons, Green Trends delivers its vision of accessible beauty and styling services to the far-reaching corners of the country with its presence across 50+ cities.
With scientifically designed services using world-class products delivered by certified skin and hair experts, green trends cater to one's head-to-toe grooming, beauty and styling needs at an exceptional value.
A strong proponent of the philosophy that beauty and style are unique to each, the green trends' experience is built on the pillar of a 'culture of consultation' where our certified experts hand-pick products and recommend salon services best suited for every individual customer.
Continuous innovation of the service offering and meticulous focus on salon experience has led to green trends enjoying a large and loyal customer base of over 20 lac customers which is ever growing.
Hair Spa and Treatment Charges
Hair Spa Services Menu
MEMBER PRICE
NON-MEMBER PRICE
Head Massage – Pure Coconut Nourisher
₹460
₹ 550
Head Massage – Menthol Chiller
₹460
₹ 550
Head Massage – Almond Indulgence
₹485
₹ 585
Head Massage – Olive Bliss
₹485
₹ 585
Express Oil Spa
₹590
₹ 710
Hair Spa*
₹1,040
₹ 1,250
Deep Conditioning Oil Spa*
₹1,240
₹1,485
Absolut Repair Treatment*
For Dry To Damaged Hair
₹1,190
₹1,430
Nutritive Treatment*
For Normal To Dull Hair
₹1,190
₹1,430
Anti-Breakage Strengthening Treatment*
For Brittle Hair
₹1,190
₹1,430
Moroccan oil Treatment*
₹1,190
₹1,430
Intense Smoothening Treatment*
For Frizzy Hair
₹1,190
₹1,430
Anti-Dandruff Treatment*
₹1,210
₹1,455
Mythic Oil Royal Ritual*
For Thick Hair
₹1,650
₹1,980
Mythic Oil Royal Ritual*
For Thin Hair
₹1,650
₹1,980
Keratin Protect Treatment*
₹1,430
₹1,720
Wella Sp Express Alchemy Treatment*
₹ 1760
₹ 2115
Wella Sp Intense Alchemy Treatment*
₹ 2090
₹ 2510
Wella Sp Liquid Hair Keratin Restore Treatment*
₹ 2640
₹ 3170
Wella Sp Anti-Dandruff Treatment*
₹ 2530
₹ 3040
Wella Sp Anti-Hairfall Treatment*
₹ 2750
₹ 3300
Moroccan oil Intense Hydrating Treatment*
For Dry Hair
₹ 1760
₹ 2115
Moroccan oil Intense Repair Treatment*
For Damaged Hair
₹ 2065
₹ 2475
Morocconoil Weightless Hydrating Treatment*
For Fine Hair
₹ 2065
₹ 2475
Morocconoil Intense Repair Treatment*
For Damaged Hair
₹ 2065
₹ 2475
Moroccan oil Intense Smoothing Treatment*
For Frizzy Hair
₹ 2420
₹ 2905
Moroccan oil Scalp Treatment*
For Oily/Dry Scalp
₹ 3080
₹ 3700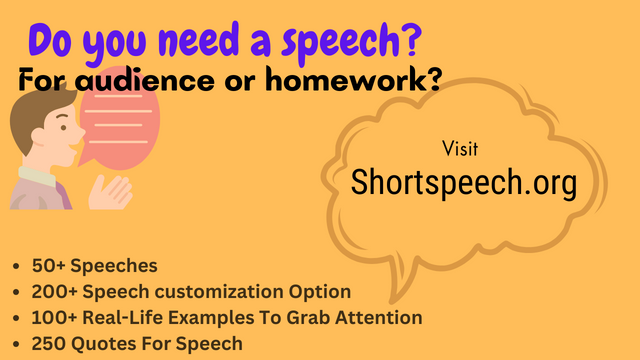 Hair Straightening / Smoothening Rates
HAIR SERVICES
NON-MEMBER PRICE
MEMBER PRICE LIST
Straightening/Smoothening*
₹4,840
₹5,810
Rebonding*
₹6,655
₹7,990
Smartbond Protect For Straightening *
₹605
₹730
Keratin Hair Taming System*
For Straight Hair
₹6,875
₹8,250
Keratin Hair Taming System*
For Wavy Hair
₹7,425
₹8,910
Keratin Boost Spa*
₹1,760
₹2,115
My Green Trends Haircut & Styling Price List
HAIR CUTTING MENU
MEMBER PRICE
NON-MEMBER PRICE
Trendy Kiddy Cut
₹160
₹195
Haircut – Basic
(With Shampoo, Conditioner, And Blast Dry)
₹315
₹380
Haircut – Advanced
(With Shampoo, Conditioner, And Blow Styling)
₹640
₹770
Creative Haircut
(With Shampoo, Conditioner, And Blow Styling)
₹910
₹1,090
Shampoo And Conditioning*
₹270
₹325
Blow Style Setting*
(With Shampoo & Conditioner)
₹485
₹585
Ironing*
₹870
₹1,045
Roller Setting
₹960
₹1,150
Hair Colouring Services Price List
HAIR COLOURING MENU
MEMBER PRICE
NON-MEMBER PRICE
Pro10 Root Touch-Up
₹700
₹845
Root Touch-Up
₹910
₹1,090
Premium Root Touch-Up (Ammonia-Free)
₹1,335
₹1,605
Henna Colouring*
₹595
₹715
Pro10 Colouring*
₹1,780
₹2,135
Global Colouring*
₹2,305
₹2,770
Premium Colouring (Ammonia-Free)*
₹3,190
₹3,830
Streaks – Per Streak
₹260
₹315
Advanced Streaks – Per Streak
(Includes Pre-Lightening)
₹435
₹525
Smartbond Protect For Colouring*
₹605
₹730
Skin Care Services Price List
| | | |
| --- | --- | --- |
| SKINCARE MENU | MEMBER PRICE | NON-MEMBER PRICE |
| Cream Bleach-Face | ₹165 | ₹200 |
| Cream Bleach-Neck | ₹165 | ₹200 |
| Detan – Face | ₹260 | ₹315 |
| Detan – Neck | ₹260 | ₹315 |
| Herbal Face Clean-Up | ₹545 | ₹655 |
| Skin Lightening Face Clean-Up | ₹605 | ₹730 |
| Insta Whitening Clean-Up | ₹970 | ₹1,170 |
| Fruit Secrets Facial | ₹730 | ₹875 |
| Herbal Secrets Facial | ₹800 | ₹960 |
| Aroma Skin Lightening Facial | ₹1,210 | ₹1,455 |
| Gold Facial | ₹1,550 | ₹1,859 |
| Vita-C Glow Facial | ₹1,375 | ₹1,650 |
| Fair Bloom Facial | ₹1,650 | ₹1,980 |
| Skin Brightening Facial | ₹1,925 | ₹2,310 |
| Platinum Glow Facial | ₹1,925 | ₹2,310 |
| Youth Restore Facial | ₹1,925 | ₹2,310 |
| 24 Karat Gold Facial | ₹2,200 | ₹2,640 |
| Perfect White Facial | ₹2,200 | ₹2,640 |
| Active Charcoal Facial | ₹2,365 | ₹2,840 |
| Skin Lightening Advanced Facial | ₹2,640 | ₹3,170 |
| Illumina Facial | ₹2,750 | ₹3,300 |
| Insta Whitening Facial | ₹3,190 | ₹3,830 |
| Oxygen Facial | ₹3,190 | ₹3,830 |
| Thermo Lift Facial | ₹4,400 | ₹5,280 |
| Express Glow Service With Green Mask | ₹1,210 | ₹1,455 |
| Express Glow Service With Reaffirming Mask | ₹1,210 | ₹1,455 |
| Express Glow Service With Vitamin Vegetable Mask | ₹1,210 | ₹1,455 |
| Express Glow Service With Goji Mask | ₹1,335 | ₹1,605 |
| Express Glow Service With Gold Mask | ₹1,455 | ₹1,745 |
| Under Eye Treatment – Advanced | ₹730 | ₹875 |
Body Care Services Price List
| | | |
| --- | --- | --- |
| BODY CARE MENU | MEMBER PRICE | NON-MEMBER PRICE |
| Threading – Eyebrow | ₹45 | ₹55 |
| Threading – Upper Lip | ₹45 | ₹55 |
| Waxing – Half Arms | ₹185 | ₹220 |
| Waxing – Full Arms | ₹230 | ₹275 |
| Waxing – Half Legs | ₹270 | ₹325 |
| Waxing – Full Legs | ₹325 | ₹395 |
| Flavored Waxing – Full Arms | ₹310 | ₹375 |
| Flavored Waxing – Half Legs | ₹380 | ₹460 |
| Flavored Waxing – Full Legs | ₹450 | ₹540 |
| Flavoured Waxing – Full Legs | ₹540 | ₹650 |
| Rica Flavoured Waxing – Half Arms | ₹340 | ₹410 |
| Rica Flavoured Waxing – Full Arms | ₹415 | ₹495 |
| Rica Flavoured Waxing – Half Legs | ₹490 | ₹590 |
| Rica Flavoured Waxing – Full Legs | ₹590 | ₹710 |
| Rica Flavoured Waxing – Underarms | ₹150 | ₹185 |
| Rica Flavoured Waxing – Upper lip/Chin/Forehead | ₹95 | ₹120 |
| Cartridge Waxing – Half Arms | ₹340 | ₹410 |
| Cartridge Waxing – Full Arms | ₹415 | ₹495 |
| Cartridge Waxing – Half Legs | ₹490 | ₹590 |
| Cartridge Waxing – Full Legs | ₹590 | ₹710 |
| Regular Manicure | ₹305 | ₹365 |
| French Manicure | ₹365 | ₹440 |
| Paraffin Manicure | ₹415 | ₹495 |
| Mint-O-Kool Manicure | ₹485 | ₹585 |
| Crystal Crush Manicure | ₹795 | ₹955 |
| Ice Cream Manicure – Regular | ₹365 | ₹440 |
| Ice Cream Manicure – Premium | ₹785 | ₹945 |
| Ice Cream Manicure – Signature | ₹1,015 | ₹1,220 |
| Regular Pedicure | ₹525 | ₹630 |
| Paraffin Pedicure | ₹660 | ₹795 |
| Mint-O-Kool Pedicure | ₹660 | ₹795 |
| Chocolate Foot Spa | ₹750 | ₹905 |
| Crystal Crush Pedicure | ₹795 | ₹955 |
| Ice Cream Pedicure – Regular | ₹495 | ₹595 |
| Ice Cream Pedicure – Premium | ₹900 | ₹1,080 |
| Ice Cream Pedicure – Signature | ₹1,130 | ₹1,355 |
| Heel Peel Treatment | ₹2,140 | ₹2,570 |
Green Trends Bridal Makeup Charges
| | |
| --- | --- |
| Makeup Type | PRICE |
| Hairdo – Basic | ₹1,100 |
| Party Makeup | ₹2,475 |
| Party Makeup (Mac) | ₹3,575 |
| Saree Draping | ₹385 |
| Trial Hairdo (Maximum Trial Of 3 Hairdos) | ₹770 |
| Trial Makeup (Half Face) | ₹965 |
| Trial Makeup Mac (Half Face) | ₹1,255 |
| Hairdo – Creative | ₹1,650 |
| Bridal Makeup | ₹3,850 |
| Bridal Makeup – Expert | ₹6,600 |
| Bridal Makeup (MAC) | ₹7,150 |
| Bridal Makeup (MAC) – Expert | ₹9,900 |
| HD Airbrush Makeup -Trial (Half Face) | ₹1,870 |
| HD Airbrush Makeup | ₹16,500 |
| Bridal Makeover (Makeup, Hairdo, Saree Draping, File & Polish) | ₹5,280 |
| Bridal Makeover (Makeup, Hairdo, Saree Draping, File & Polish) – Expert | ₹8,030 |
| Bridal Makeover (Makeup – MAC Hairdo, Saree Draping, File & Polish) | ₹8,250 |
| Bridal Makeover (Makeup – MAC, Hairdo, Saree Draping, File & Polish) – Expert | ₹11,000 |
| Bridal Saree Draping | ₹550 |
| Mehendi Arabic – Per Side | ₹365 |
| Mehendi Leg – Per Side | ₹515 |
| Mehendi Hand – Per Side | ₹525 |
| Mehendi Bridal Special – Per Side | ₹1,020 |
| | |
| --- | --- |
| Author | Green Trends |
| Language | English |
| No. of Pages | 13 |
| PDF Size | 0.2 MB |
| Category | Product Price List |
| Source/Credits | mygreentrends.in |
Related PDFs
Parryware Product Price List 2023 PDF
Medicare All Products Latest Price List 2023 PDF
Green Trends Price List Book PDF Free Download