'Hinduja Hospital Test Charges Price List' PDF Quick download link is given at the bottom of this article. You can see the PDF demo, size of the PDF, page numbers, and direct download Free PDF of 'Hinduja Hospital Room Charges Price List' using the download button.
Hinduja Hospital Price List Book PDF Free Download
Hinduja Hospital Rate List
Shri Parmanand Deepchand Hinduja, Founder, of Hinduja Group believed that health and education are the fundamental rights of each individual.
This belief led him to establish the "National Health and Education Society" in 1954. Shri Hinduja would visit the hospital devotedly every day to meet the patients, enquire about their needs, and ensure that they were comfortable and received appropriate treatment.
He would pay particular attention to the poor and needy. Shri Hinduja had a unique method of screening patients to qualify for free treatment; he would make the patients declare before the deities of her Guru and the Almighty that they did not have the means to pay the bills and then provide them with free medical care. P. D. Hinduja Hospital continues to fulfill its dream of providing world-class medical care to all sections of society.
The situation faced by Bombay in the aftermath of India's partition was grim due to the influx of refugees. Sanitation in the crowded camps was poor. Health problems had multiplied.
It was beyond the ability of the city's public hospitals to cope with the situation. Provision of the essential healthcare facilities to the ailing poor thus became the need of the hour.
It was at this crucial juncture that a band of Sindhi philanthropists, under the leadership of the late Shri Parmanand Deepchand Hinduja, came forward to extend a helping hand.
Mr. Parmanand Hinduja pooled resources and set up an outdoor clinic the 'Seth Deepchand Gangaram Hinduja Health Care' in December 1951 at Dubash House, Cadell Road (now Veer Savarkar Marg), to cater primarily, to the needs of the refugees.
It had elementary outpatient facilities and its own dispensary. Just a year later, in February 1953, the 'National Hospital' came into being with 30 beds; the bed strength gradually went up to 70.
To make the hospital's management broad-based, it was handed over to the "National Health & Education Society" after the Society was formed and registered under the Public Trusts Act.
Hinduja Hospital Ward & Private Room Charges
| | |
| --- | --- |
| Hinduja Hospital Services | Price |
| General Ward | ₹1750.00 (Bed charges) |
| Semi Private Ward | ₹2200.00 (Bed charges) |
| Semi Private Ward | ₹3600.00 (Twin sharing) |
| Private Ward | ₹7850.00 (Bed charges-Deluxe) |
| Private Ward | ₹12000.00 (Bed charges-Suite Room) |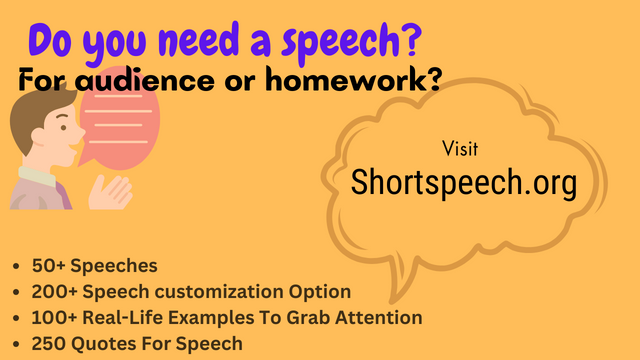 Hinduja Hospital Health Checkup Rates
| | |
| --- | --- |
| Hinduja Health Checkup | Rates |
| Basic Health Check Up | ₹1500.00 (Basic (Mumbai)) |
| Basic Health Check Up | ₹2800.00 |
| Senior Citizen Health Checkup | ₹6500.00 (Special Regular (Mumbai)) |
| Senior Citizen Health Checkup | ₹7500.00 (Special Ultra (Mumbai)) |
| Senior Citizen Health Checkup | ₹14500.00 (Premium Plus [Female] (Mumbai)) |
| Senior Citizen Health Checkup | ₹13000.00 (Premium Plus [Male] (Mumbai)) |
| Heart Checkup | ₹8260.00 (SCA Package (Mumbai)) |
| Heart Checkup | ₹10000.00 (Cardiac Super Plus Add-On (Mumbai)) |
| Heart Checkup | ₹4700.00 (Cardiac Plus Add-On (Mumbai)) |
| Heart Checkup | ₹1400.00 (Cardiac Add-On (Mumbai)) |
| Child Health Checkup | ₹2000.00 (Care Plus (Mumbai)) |
Hinduja Hospital Admission & Doctor Visit Fee
| | |
| --- | --- |
| Admission & Dr. Visit | Charges |
| Doctor Visit Fee | ₹1200.00 (General ward) |
| Deposit Required (For Admission) | ₹100000.00 (General ward) |
| Deposit Required (For Admission) | ₹200000.00 (Private ward ) |
Hinduja Hospital Heart Open Surgery Treatment Cost
| | |
| --- | --- |
| Heart Surgery Treatment | Cost |
| Open Heart Surgery | ₹230000.00 (CABG – General Ward) |
| Open Heart Surgery | ₹300000.00 (CABG – Semi Private Ward – 4 Bed Sharing) |
| Open Heart Surgery | ₹340000.00 (CABG – Private Ward – 2 Bed Sharing) |
| Open Heart Surgery | ₹380000.00 (CABG – Deluxe – Single Bed) |
| Open Heart Surgery | ₹420000.00 (CABG – Super Deluxe With AC – Single Bed) |
Hinduja Hospital OPD FEE
| | |
| --- | --- |
| Hinduja OPD | Fee |
| OPD Consultation Fee | ₹900.00 |
| OPD Consultation Fee | ₹1400.00 (Nephrologist) |
| OPD Consultation Fee | ₹1700.00 (Surgeon) |
| OPD Consultation Fee | ₹1600.00 (Pediatric Surgeon) |
Hinduja Hospital Surgery Charges
| | |
| --- | --- |
| Hinduja Surgery Services | Price |
| Hernia Surgery | ₹100000.00 (General ward) |
| Hernia Surgery | ₹200000.00 (Private ward ) |
| Vascular Surgery | ₹90000.00 (VARICOSE VEIN – General Ward – 3 Bed Sharing) |
| Vascular Surgery | ₹110000.00 (VARICOSE VEIN – Semi Private Ward – 2 Bed Sharing) |
| Vascular Surgery | ₹150000.00 (VARICOSE VEIN – Private Ward – Single Bed) |
| Vascular Surgery | ₹180000.00 (VASCULAR VEINS – Deluxe – Single Bed) |
| Hydrocele Surgery | ₹50000.00 (General Ward – 6 Bed Sharing) |
| Hydrocele Surgery | ₹65000.00 (Semi Private Ward – 3 Bed Sharing) |
| Hydrocele Surgery | ₹80000.00 (Private Ward – 2 Bed Sharing) |
| Hydrocele Surgery | ₹95000.00 (Deluxe – Single Bed ) |
| Hydrocele Surgery | ₹120000.00 (Super Deluxe – Single Bed) |
| Flap Surgery | ₹55000.00 (General Ward (4 beds sharing)) |
| Flap Surgery | ₹65000.00 (Semi-private (Triple sharing)) |
| Flap Surgery | ₹80000.00 (Private Ward(Twins sharing with AC)) |
| Flap Surgery | ₹100000.00 (Deluxe(Single bed with AC, Sofa)) |
| Flap Surgery | ₹130000.00 (Super Deluxe(Single bed with AC with other facilities)) |
| Lap Band Surgery | ₹300000.00 |
| Brain Tumor Surgery | ₹190000.00 (Semi Private Ward – ( package 2) Craniotomy – 3 Bed Sharing / Private Ward – (package1) Craniotomy – 2 Bed Sharing) |
| Brain Tumor Surgery | ₹230000.00 (Private Ward – (package 2) Craniotomy – 2 Bed Sharing) |
| Brain Tumor Surgery | ₹250000.00 (Deluxe – Craniotomy – Single Bed) |
| Brain Tumor Surgery | ₹110000.00 (General Ward – (package 1) Craniotomy – 4 Bed Sharing) |
| Brain Tumor Surgery | ₹150000.00 (General Ward – (Package 2) Craniotomy – 4 Bed Sharing / Semi-Private Ward – ( package 1) Craniotomy – 3 Bed Sharing) |
Hinduja Hospital Dialysis Charges
| | |
| --- | --- |
| Dialysis Services | Charges |
| Dialysis | ₹3823.00 (1st Time) |
| Dialysis | ₹1950.00 (Regular) |
| | |
| --- | --- |
| Author | Hinduja Group |
| Language | English |
| No. of Pages | 6 |
| PDF Size | 0.5 MB |
| Category | Product Price List |
| Source/Credits | hindujahospital.com |
Related PDFs
Modicare All Products Latest Price List 2023 PDF
Chandigarh Liquor Latest Price List PDF
Atomberg Fan Price List PDF In India
Green Trends Price List 2023 In India PDF
Hinduja Hospital Price List PDF Free Download