'Adama Products Price List' PDF Quick download link is given at the bottom of this article. You can see the PDF demo, size of the PDF, page numbers, and direct download Free PDF of 'Adama Products Price List' using the download button.
Price List Of Adama Products PDF Free Download
Adama Products Price List
ADAMA is one of the world leaders in crop protection. With our complete portfolio of solutions, we put into practice our purpose of bringing simplicity to agriculture.
We have a long history of work and growth, made by many hands, of various nationalities, which makes us one of the largest crop protection companies in the world.
Our company's story begins with four young entrepreneurs whose passion for chemistry drove them to launch two Israeli crop protection companies, Agan (1945) and Makhteshim (1952).
Both companies played vital roles in shaping Israel's ground-breaking chemical and agricultural industries and together they became an international powerhouse when they merged in 1997 to create Makhteshim Agan. With the launch of our global brand in 2014, the company became known as ADAMA.
Today, ADAMA is a member of the Syngenta Group, the world's largest agricultural inputs company.
Adama Growth Regulators Products Prices
| | | |
| --- | --- | --- |
| Adama Products | Weight | Price |
| Flamberge | 250 ml | ₹325 |
| Niria | 1 Ltr | NA |
| Nurith | 1 Ltr | ₹600 |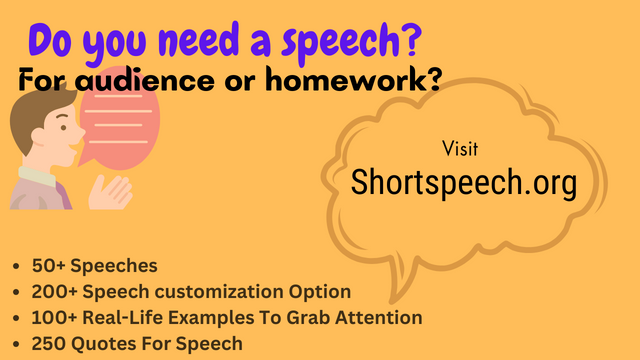 Adama Fungicide Products Prices
| | | |
| --- | --- | --- |
| Adama Fungicide | Weight | Price |
| Benmain | 250 g | ₹135 |
| Blasil | 1 Ltr | ₹1500 |
| Blastogan | 250 g | ₹2580 |
| Bumper | 1 ltr | ₹1050 |
| Custodia | 250 ml | ₹900 |
| Cymagan | 600 g | ₹1393 |
| Isomain | 1 Ltr | ₹900 |
| Kohav | 1 Ltr | NA |
| Macoban C | 1 Kg | NA |
| Macoban M-45 | 1 Kg | NA |
| Maincop | 500 g | ₹330 |
| Mainex EC | 1 Ltr | NA |
| Mainex SC | 250 ml | ₹300 |
| Mainsul | 1 Kg | ₹231 |
| Merimain | 1 Kg | NA |
| Mirador | 100 ml | ₹605 |
| Myclomain | 250 g | ₹2125 |
| Nimrod | 500 ml | ₹885 |
| Olander | 1 Ltr | ₹3949 |
| Orius | 1 Ltr | ₹1800 |
| Orius FS | 150 ml | ₹7407 |
| Proximain | 1 Kg | ₹745 |
| Shamir | 1 Ltr | ₹950 |
| Syscon | 1 Kg | ₹1377 |
Adama Herbicide Products Prices
| | | |
| --- | --- | --- |
| Adama Herbicide | Weight | Price |
| 2,4-D Agan | 500 g | ₹472 |
| 2,4-D Main | 1 Ltr | ₹450 |
| Galligan | 1 Ltr | ₹1900 |
| Atranex | 500 g | ₹295 |
| Clodinagan | 160 g | ₹190 |
| Dekel | 350 ml | ₹810 |
| Diurex | 500 g | ₹1032 |
| Pending | 500 ml | ₹750 |
| Glyphogan | 1 Ltr | ₹441 |
| Metriagan | 500 g | ₹1200 |
| Narkis | 100 ml | ₹700 |
| Oximain | 350 g | NA |
| Paranex | 1 Ltr | ₹400 |
| Prestige | 1 Ltr | ₹400 |
| Woodblock | 1 Ltr | ₹634 |
| Shaked | 800 ml | ₹610 |
| Tamar | 1 Kg | ₹1485 |
| Vezir | 1 Ltr | ₹1352 |
| Weedblock | 1 Ltr | ₹1352 |
| Zoomer | 1 Ltr | ₹710 |
Adama Insecticide Products Prices
| | | |
| --- | --- | --- |
| Adama Insecticide | Weight | Price |
| Acemain | 1 Kg | ₹975 |
| Agadi G | 1 Kg | ₹100 |
| Agadi SC | 100 ml | ₹200 |
| Agadi Super | 8 x 2 g | NA |
| Agas | 500 g | ₹1500 |
| Amnon | 250 g | ₹1300 |
| Barazide | 1 Ltr | ₹2000 |
| Barroz | 3 Kg | ₹1121 |
| Bipimain | 1 Ltr | ₹700 |
| Boregan G | 1 Kg | ₹520 |
| Boregan SP | 1 Kg | ₹1100 |
| Carbomain | 1 Kg | ₹135 |
| Cohigan | 100 ml | ₹220 |
| Cohigan WG | 150 g | ₹150 |
| Enfuse | 4 Kg | ₹3800 |
| Harrier | 500 g | ₹1554 |
| Imperial | 1 Ltr | ₹1100 |
| Lamdex | 1 Ltr | ₹446 |
| Lamdex Super | 1 Ltr | ₹903 |
| Mainstar | 1 Kg | ₹3000 |
| Monomain | 1 Ltr | NA |
| NIMITZ | 1 Kg | ₹650 |
| Parviz | 1 Ltr | ₹1903 |
| Pedestal | 1 Ltr | ₹3865 |
| | |
| --- | --- |
| Author | ADAMA |
| Language | English |
| No. of Pages | 7 |
| PDF Size | 0.6 MB |
| Category | Products Price List |
| Source/Credits | adama.com |
Adama Products Price List PDF Free Download
SYSKA Fans Price List In India 2023
Meesho Kitchen Products Price List 2023 PDF
PathKind Lab Test Price List 2023
Mahindra Tractor Spare Parts Price List PDF