'UGC List Of Deemed Universities In India' PDF Quick download link is given at the bottom of this article. You can see the PDF demo, size of the PDF, page numbers, and direct download Free PDF of 'UGC List Of Deemed Universities In India' using the download button.
Deemed Universities In India PDF Free Download
Deemed Universities In India
Listed below is the complete list of Deemed universities in India 2023 recognized by the UGC. The status of deemed university is conferred to performing university departments and institutes of various universities in India.
This recognition is given by the Department of Higher Education of the Human Resources and Development Ministry of the Government of India on the recommendation of the University Grants Commission (UGC).
These institutions are granted permission to award degrees however they are not officially known as "universities" but are termed as "autonomous". Apart from that they do not affiliate colleges.
Below you will get all the information you may need about these UGC-approved top-deemed universities in India for B.tech Engineering, Medical, MBA, and Ph.D. courses right from the admission to placements.
Andhra Pradesh –
• Gandhi Institute of Technology and Management (GITAM), Visakhapatnam
• Koneru Lakshmaiah Education Foundation, Guntur
• Rashtriya Sanskrit Vidyapeeth, Tirupati
• Sri Sathya Sai Institute of Higher Learning, Anantapur
• Vignan's Foundation for Science, Technology, and Research, Guntur
Arunachal Pradesh –
• North Eastern Regional Institute of Science & Technology, Itanagar
Bihar –
• Nava Nalanda Mahavihara, Nalanda
Delhi –
• Indian Institute of Foreign Trade, New Delhi
• Indian Agricultural Research Institute, New Delhi
• Indian Law Institute, New Delhi
• Jamia Hamdard, New Delhi
• National Museum Institute of History of Arts, Conservation and Musicology, New Delhi
• National University of Educational Planning & Administration, New Delhi
• Rashtriya Sanskrit Sansthana, New Delhi
• Shri Lal Bahadur Shastri Rashtriya Sanskrit Vidyapith, New Delhi
• TERI School of Advanced Studies, New Delhi
Gujarat –
• Gujarat Vidyapith, Ahmedabad
• Sumandeep Vidyapeeth, Vadodara
Haryana –
• Lingaya's University, Fridabad
• Maharishi Markandeshwar University, Ambala
• Manav Rachna International University, Faridabad
• National Brain Research Centre, Gurgaon
• National Dairy Research Institute, Karnal
• National Institute of Food Technology, Entrepreneurship & Management (NIFTEM), Sonepat
Jammu and Kashmir –
• Central Institute of Buddhist Studies(CIBS), Ladakh
Jharkhand –
• Birla Institute of Technology, Mesra
• Indian School of Mines, Dhanbad
Karnataka –
• B.L.D.E. University, Bijapur
• Christ University, Bangalore
• Indian Institute of Science, Bangalore
• International Institute of Information Technology, Bangalore
• Jagadgura Sri Shivarathreeswara University, Mysore
• Jain University, Bangalore
• Jawahar lal Nehru Centre for Advanced Scientific Research, Bangalore
• K.L.E. Academy of Higher Education and Research, Belgaum
• Manipal Academy of Higher Education, Manipal
• National Institute of Mental Health & Neuro Sciences, Bangalore
• NITTE University, Mangalore
• Sri Devraj Urs Academy of Higher Education and Research, Karnataka
• Sri Siddhartha Academy of Higher Education, Tumkur
• Swami Vivekananda Yoga Anusandhana Samsthana, Bangalore
• Yenepoya University, Mangalore
Kerala –
• Chinmaya Vishwavidyapeeth, Ernakulum
• Indian Institute of Space Science and Technology, Thiruvananthapuram
• Kerala Kalamandalam, Thrissur
Chandigarh –
• Punjab Engineering College, Chandigarh
Madhya Pradesh –
• Indian Institute of Information Technology and Management, Gwalior
• Lakshmibai National Institute of Physical Education, Gwalior
• Pandit Dwarka Prasad Mishra Indian Institute of Information Technology, Jabalpur
Maharashtra –
• Bharati Vidyapeeth, Pune
• Central Institute of Fisheries Education, Mumbai
• D.Y Patil Educational Society, Kolhapur
• Datta Meghe Institute of Medical Sciences, Nagpur
• Deccan College Postgraduate & Research Institute, Pune
• Dr. D.Y. Patil Vidyapeeth, Pune
• Gokhale Institute of Politics & Economics, Pune
• Homi Bhabha National Institute, Mumbai
• Indira Gandhi Institute of Development Research, Mumbai
• Institute of Armament Technology, Pune
• Institute of Chemical Technology, Mumbai
• International Institute for Population Sciences, Mumbai
• Krishna Institute of Medical Sciences, Satara
• MGM Institute of Health Sciences, Kamothe
• Narsee Monjee Institute of Management Studies, Mumbai
• Padmashree Dr.D.Y. Patil Vidyapeeeth, Navi Mumbai
• Pravara Institute of Medical Sciences, Ahmednagar
• Symbiosis International University, Pune
• Tata Institute of Fundamental Research, Mumbai
• Tata Institute of Social Sciences, Mumbai
• Tilak Maharashtra Vidyapeeth, Pune
Orissa –
• Kalinga Institute of Industrial Technology, Bhubneshwar
• Siksha 'O' Anusandhan, Bhubaneswar
Puducherry –
• Sri Balaji Vidyapeeth, Puducherry
Punjab –
• Sant Longowal Institute of Engineering and Technology, Longowal
• Thapar Institute of Engineering & Technology, Patiala
Rajasthan –
• Banasthai Vidyapith, Banasthali
• Birla Institute of Technology & Science,Pilani
• IIS University, Jaipur
• Institute of Advanced Studies in Education, Churu
• Jain Vishva Bharati Institute, Ladnun
• Janardan Rai Nagar Rajasthan Vidyapeeth, Udaipur
• LNM Institute of Information Technology, Jaipur
Tamil Nadu –
• Academy of Maritime Education and Training, Chennai
• Amrita Vishwa Vidyapeetham, Coimbatore
• Avinashilingam Institute for Home Science & Higher Education for Women, Coimbatore
• B.S. Abdur Rahman Institute of Science and Technology, Chennai
• Bharath Institute of Higher Education & Research, Chennai
• Chennai Mathematical Institute, Siruseri
• Chettinad Academy of Research and Education (CARE), Chennai
• Gandhiigram Rural Institute, Gandhiigram
• Hindustan Institute of Technology and Science (HITS), Chennai
• Kalasalingam Academy of Research and Education, Srivilliputtur
• Karpagam Academy of Higher Education, Coimbatore
• Karunya Institute of Technology and Sciences, Coimbatore
• M.G.R. Educational and Research Institute, Chennai
• Meenakshi Academy of Higher Education and Research, Chennai
• Noorul Islam Centre for Higher Education, Kanyakumari
• Periyar Manaimmai Institute of Science & Technology (PMIST), Thanjavur
• Ponnaiyan Ramajayam Institute of Science & technology (PMIST), Thanjavur
• Rajiv Gandhi National Institute of Youth Development, Sriperrumbudur
• S.R.M Institute of Science and Technology, Chennai
• Sathyabama Institute of Science and Technology, Chennai
• Saveetha Institute of Medical and Technical Sciences, Chennai
• Shanmugha Arts Science Technology & Research Academy (SASTRA), Thanjavur
• Sri Chandrasekharendra Saraswathi Vishwa Mahavidyalaya, Kancheepuram
• Sri Ramachandra Medical College and Research Institute, Chennai
• St. Peter's Institute of Higher Education and Research, Chennai
• Vel Tech Rangarajan Dr. Sagunthala R & D Institute of Science and Technology, Chennai
• Vellore Institute of Technology, Vellore
• VELS Institute of Science Technology & Advanced Studies (VISTAS), Chennai
• Vinayaka Mission's Research Foundation, Salem
Telangana –
• ICFAI Foundation for Higher Education, Hyderabad
• International Institute of Information Technology, Hyderabad
Uttar Pradesh –
• Bhatkhande Music Institute, Lucknow
• Central Institute of Higher Tibetan Studies, Varanasi
• Dayalbagh Educational Institute, Agra
• Indian Veterinary Research Institute, Izatnagar
• Jaypee Institute of Information Technology, Noida
• Nehru Gram Bharati Vishwavidyalaya, Allahabad
• Sam Higginbottom Institute of Agriculture, Technology & Sciences, Allahabad
• Santosh University, Ghaziabad
• Shobhit Institute of Engineering & Technology, Meerut
Uttarakhand –
• Forest Research Institute, Dehradun
• Graphic Era University, Dehradun
• Gurukul Kangri Vishwavidyalaya, Haridwar
West Bengal –
• Ramakrishna Mission Vivekananda Educational and Research Institute, Howrah
| | |
| --- | --- |
| Language | English |
| No. of Pages | 3 |
| PDF Size | 0.03 MB |
| Category | Education |
| Source/Credits | www.ugc.gov.in |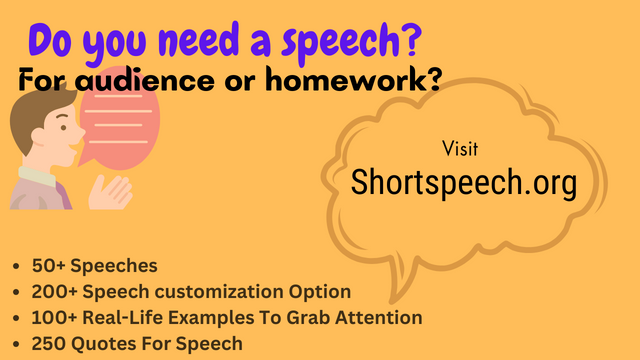 Related PDFs
Deemed Universities In India PDF Free Download