'नुक्कड़ नाटक स्क्रिप्ट' PDF Quick download link is given at the bottom of this article. You can see the PDF demo, size of the PDF, page numbers, and direct download Free PDF of 'Script For Nukkad Nataks' using the download button.
हिंदी नाटक की स्क्रिप्ट – Nukkad Nataks Script PDF Free Download
Script For Nukkad Nataks: One Example
DHAANU : Arey kahe subah subah bartan peet rahe ho? Lota bhar ke rakho, hume shauch k liye bahar jana hai..
RAJJO : Lake dharr diye tumre sar par..arey kitni baar kahe hal, ki ghar mel shauchaly banwal lo, par tumko to kuch samajh mei nahi aata,
arey gaon ke log to aese dekhat hai ki humka batane mei sharam aawat hai or toh or gaon ke laaikan peechha tak karat hai humar..
arey hum pooch rahe hai ki ye sharam naak jindagi kab tak jiye ke padi. Arey aaj hum hai, kal humar ghar beti jawaan hogi, usko bhi yahi sarmindgi uthave padi toh hum humari jaan de del..
(Dhaanu folds his legs and faces the audience)
DHAANU : kaa roj sabere sabere wahi raag alaapna suroo kar det ho? do joon ki roti muskil se posaaye pad rahi hai.
oo palsa bhi shauchaalay banvaaye khaatir kharch dein to kangaall mein ham-tum khaayeinge kaa aur nikaaleinge kaa? tabhaoo tohaar shauchaalay bekaar dharaa na Jaavega….
RAJJO : ghar ke bheetar shauchaalay banvaal ke istemaal karne waale parivaar ko sarkaar palse det hal. gaanv bhar mein ehee charchaa hal.
DHAANU : haan, bas charchaa hi suno tum, kharchaa naahin sunti ho kaa?
RAJJO : to khule mein hagne se kaun sone ki asarfee diye de rahaa hai? (Rajjo faces the audience, and talks to them)
RAJJO : suno gaanv waalol ee jab hamraa gauna karaaye ke laaye the, to ee lambi lambi deengein haank rahe the….
bole hamaar ghar ki auratein munh dhake binaa ghar ke baahar paany tak na dhare hain….aur ib? majboori mein chhup chhupaaye ke khule asmaan tale hagne jaao; roj subah.
ee se to inke khaandaan ki ijjat ko chaar chaand lag jaa rahe hain jaise….
DHAANU
Arey tum chup raho. Hum sarpanch ji se baat kr rahe hain.. achcha sarpanch ji, ek baat bataye, ye khule me shoch karne me or bimari me kya naata hua rahin??
SARPANCH JI
KHULE M SHAUCH KRNE SE BAHUT SARI BIMARI HOTI HAI, jese haijaa, dastt, roha or na jane kitnii.. yaha tk ki laikann ka kad bhi chhota reh jatwa
DHAANU: kya baat kar rahe ho sarpanch ji?? Khule me shoch krne se itni khatarnaak khatarnaak bimari hot hai??
SARPANCH JI: haan bhai haan.
DHAANU:IN SABKE BAARE Me TO HUMKA PaTA ho NAA THA..
SARPANCH: ager in bimari ko ghar se bahar krna hai to humko bharat sarkar ka swachch bharat abhiyaan hoga apnana
DHAANU: KESI BAAT KR RAHE HO SARPANCH JI ..YANI JAHAn PaR KHANA ,WAHI PAKHANA RAJJO
haan, kyunki suraksit naahin hai khule mein shauch karne jaana.
(All three characters pause. puppets re-enter and sing the following in qawwaali style)
PUPPET 1
Auratein shauch ke liye baahar jaayein
PUPPET 2
surakshaa ko khatraa hai
PUPPET 1
bahche gandagi se bimaar ho jaayein
PUPPET 2
svaasthya ko khatraa hai
PUPPET 1
doctor aur davaaiyon par paisaa lutaayein
PUPPET 2
aamdani ko khatraa hai
PUPPET 1
aur phir bhi koi thos kadam na uthaayein
PUPPET 2
saare desh ko khatra hai
BOTH PUPPETS
Ham apne desh ko beemaar nahin hone denge. Apne desh ko gandaa ab ki baar nahin hone denge….beemaar nahin one denge…..
| | |
| --- | --- |
| Author | – |
| Language | English |
| No. of Pages | 10 |
| PDF Size | 0.47 MB |
| Category | Drama |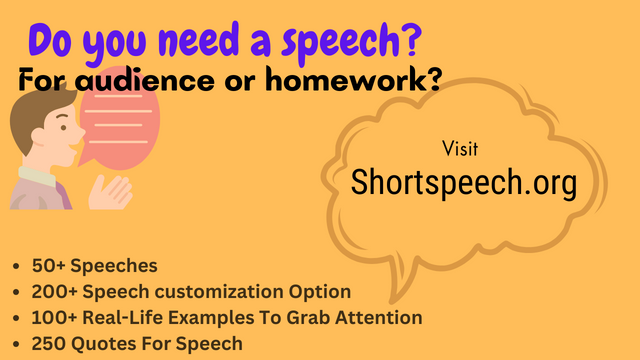 Related PDFs
Script For Nukkad Nataks Book PDF Free Download