'MP CM List' PDF Quick download link is given at the bottom of this article. You can see the PDF demo, size of the PDF, page numbers, and direct download Free PDF of 'MP CM List' using the download button.
List of Chief Minister of Madhya Pradesh PDF Free Download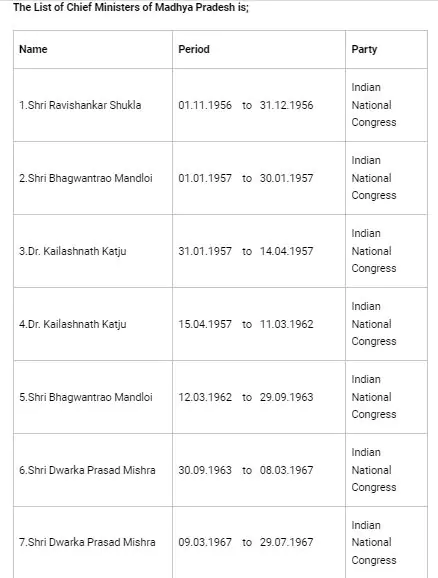 Madhya Pradesh CM List
The Chief Minister of Madhya Pradesh is the chief executive of the Indian state of Madhya Pradesh. According to the Constitution of India, the Governor is the legal head of the state, but actual executive authority rests with the Chief Minister.
Following elections to the Madhya Pradesh Legislative Assembly, the Governor of the state usually invites the majority party (or coalition) to form the government.
The Governor appoints the Chief Minister, whose Council of Ministers is collectively responsible to the Legislative Assembly. Given the confidence of the Assembly, the tenure of the Chief Minister is for five years and is not subject to any term limit.
After the reorganization of Madhya Pradesh on 1 November 1956, 18 people served as Chief Ministers. Twelve of these were from the Indian National Congress, including inaugural leader Ravi Shankar Shukla.
The first non-Congress Chief Minister was Govind Narayan Singh, who left the party and led the United Legislative Party government from 1967 to 1969. Congress's Digvijay Singh became the first office-bearer to serve two full five-year terms.
After him, Uma Bharti of Bharatiya Janata Party became the only woman Chief Minister of Madhya Pradesh. Shivraj Singh Chouhan of the Bharatiya Janata Party is the longest-serving and current office bearer.
| | | |
| --- | --- | --- |
| Name | Period | Party |
| 1.Shri Ravishankar Shukla | 01.11.1956 to 31.12.1956 | Indian National Congress |
| 2.Shri Bhagwantrao Mandloi | 01.01.1957 to 30.01.1957 | Indian National Congress |
| 3.Dr. Kailashnath Katju | 31.01.1957 to 14.04.1957 | Indian National Congress |
| 4.Dr. Kailashnath Katju | 15.04.1957 to 11.03.1962 | Indian National Congress |
| 5.Shri Bhagwantrao Mandloi | 12.03.1962 to 29.09.1963 | Indian National Congress |
| 6.Shri Dwarka Prasad Mishra | 30.09.1963 to 08.03.1967 | Indian National Congress |
| 7.Shri Dwarka Prasad Mishra | 09.03.1967 to 29.07.1967 | Indian National Congress |
| 8.Shri Govindnarayan Singh | 30.07.1967 to 12.03.1969 | Samyukta Vidhayak Dal |
| 9.Shri Naresh Chandra Singh | 13.03.1969 to 25.03.1969 | Samyukta Vidhayak Dal |
| 10.Shri Shyamacharan Shukla | 26.03.1969 to 28.01.1972 | Indian National Congress |
| 11.Shri Prakash Chandra Sethi | 29.01.1972 to 22.03.1972 | Indian National Congress |
| 12.Shri Prakash Chandra Sethi | 23.03.1972 to 22.12.1975 | Indian National Congress |
| 13. Shri Shyamacharan Shukla | 23.12.1975 to 29.04.1977 | Indian National Congress |
| President's Rule | 30.04.1977 to 25.06.1977 | |
| 14.Shri Kailash Chandra Joshi | 26.06.1977 to 17.01.1978 | Janata Party |
| 15.Shri Virendra Kumar Sakhlecha | 18.01.1978 to 19.01.1980 | Janata Party |
| 16.Shri Sunderlal Patwa | 20.01.1980 to 17.02.1980 | Janata Party |
| President's Rule | 18.02.1980 to 08.06.1980 | |
| 17.Shri Arjun Singh | 09.06.1980 to 10.03.1985 | Indian National Congress |
| 18.Shri Arjun Singh | 11.03.1985 to 12.03.1985 | Indian National Congress |
| 19.Shri Motilal Vora | 13.03.1985 to 13.02.1988 | Indian National Congress |
| 20.Shri Arjun Singh | 14.02.1988 to 24.01.1989 | Indian National Congress |
| 21.Shri Motilal Vora | 25.01.1989 to 08.12.1989 | Indian National Congress |
| 22.Shri Shyamacharan Shukla | 09.12.1989 to 04.03.1990 | Indian National Congress |
| 23.Shri Sunderlal Patwa | 05.03.1990 to 15.12.1992 | BJP |
| President's Rule | 16.12.1992 to 06.12.1993 | |
| 24.Shri Digvijay Singh | 07.12.1993 to 01.12.1998 | Indian National Congress |
| 25.Shri Digvijay Singh | 01.12.1998 to 08.12.2003 | Indian National Congress |
| 26.Sushri Uma Bharti | 08.12.2003 to 23.08.2004 | BJP |
| 27.Shri Babulal Gaur | 23.08.2004 to 29.11.2005 | BJP |
| 28.Shri Shivraj Singh Chouhan | 29.11.2005 to 12.12.2008 | BJP |
| 29.Shri Shivraj Singh Chouhan | 12.12.2008 to 13.12.2014 | BJP |
| 30.Shri Shivraj Singh Chouhan | 14.12.2013 to 16.12.2018 | BJP |
| 31.Shri Kamalnath | 17.12.2018 to 20 March 2020 | Indian National Congress |
| 32. Shivraj Singh Chouhan | 23.3.2020 | BJP |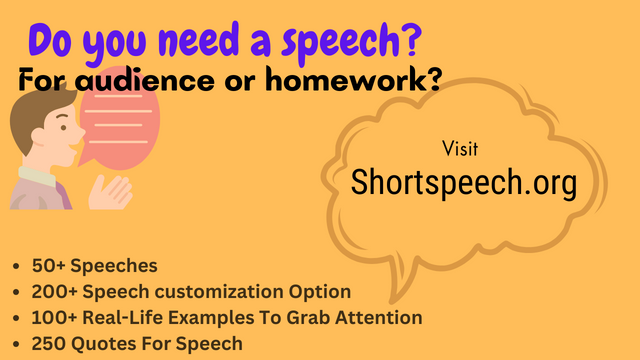 | | |
| --- | --- |
| Author | – |
| Language | English |
| No. of Pages | 3 |
| PDF Size | 0.3 MB |
| Category | Government |
| Source/Credits | mpvidhansabha.nic.in |
MP CM List Book PDF Free Download