'ITC Products List' PDF Quick download link is given at the bottom of this article. You can see the PDF demo, size of the PDF, page numbers, and direct download Free PDF of 'ITC FMCG Products List' using the download button.
ITC FMCG Products List PDF Free Download
ITC FMCG Products List
In line with ITC's aspiration to be India's premier FMCG company, recognized for its world-class quality and enduring consumer trust, ITC forayed into the Personal Care business in July 2005.
In the short period since its entry, ITC has already launched an array of brands, each of which offers a unique and superior value proposition to discerning consumers.
Anchored on extensive consumer research and product development, ITC's personal care portfolio brings world-class products with clearly differentiated benefits to quality-seeking consumers.
ITC's Personal Care portfolio under the 'Essenza Di Wills', 'Fiama', 'Vivel', 'Engage', 'Savlon', 'Charmis', 'Shower to Shower', 'Nimyle', 'Nimwash' and 'Superia' brands has received encouraging consumer response and is being progressively extended nationally.
ITC's state-of-the-art manufacturing facility meets stringent requirements of hygiene and benchmarked manufacturing practices. Contemporary technology and the latest manufacturing processes have combined to produce distinctly superior products which rank high on quality and consumer appeal.
Extensive insights gained by ITC through its numerous consumer engagements have provided the platform for its R&D and Product Development teams to develop superior, differentiated products that meet the consumer's stated and innate needs.
The product formulations use internationally recognized safe ingredients, subjected to the highest standards of safety and performance.
Within a relatively short span of time, ITC has built 25 mother brands, many of which are market leaders in their segments. This vibrant portfolio of brands represents an annual consumer spend of nearly H16,000 crore today.
Today, ITC's FMCG products reach every second household in India. In terms of annual consumer spend, Aashirvaad is today over H4000 crores; Sunfeast over H3500 crores; Bingo! over H2000 crores; Classmate & YiPPee! are over H1000 crores each and Vivel, Mangaldeep & Candyman are over H500 crores each.
These world-class Indian brands support the competitiveness of domestic value chains of which they are a part, ensuring the creation and retention of value within the country. ITC's FMCG brands have achieved impressive market standing in a relatively short span of time.
Today, many of ITC's products have assumed market leadership – Aashirvaad is No. 1 in Branded Atta, Sunfeast is No. 1 in Premium Cream Biscuits, Bingo! is No. 1 in the Bridges segment of Snack Foods, Classmate is No. 1 in Notebooks.
Other ITC brands are also gaining significant consumer franchise – YiPPee! is No. 2 in Noodles, Engage is No. 2 in Deodorants and Mangaldeep is No. 2 in Agarbattis and No. 1 in the Dhoop segment.
ITC FMCG Products List
ITC FMCG Products List
Below is the category-wise complete list of FMCG products being offered by ITC in India. You can also download the complete list of ITC products in PDF format using the download link below.
FOODS
Biscuits & Cakes
Sunfeast Marie Light
Sunfeast Dark Fantasy
Sunfeast Farmlite
Sunfeast Bounce
Sunfeast Mom's Magic
Sunfeast Milk Biscuit
Noodles and Pasta
Sunfeast YiPPee! Pasta
Sunfeast YiPPee! Noodles
Staples
Aashirvaad Atta
Aashirvaad Spices
Aashirvaad Iodised Salt
Snacks
Bingo! Starters
Bingo! Mad Angles
Bingo! No Rulz
Bingo! Original Style
Bingo! Potato Chips
Bingo! Tedhe Medhe
Beverages
B Naturals
Sunbean Gourmet Coffee
Sunbean Beaten Caffe
Sunfeast Wonderz Milkshakes
Dairy
Aashirvaad Instant mix
Ready to Eat
Confectionery
Jelimals
Candyman Fantastik
Candyman Choco Double Eclairs
Candyman Tadka Time
Chocolates
Fabelle Premium Chocolate
Fabelle Luxury Chocolates
Frozen Foods
ITC Master Chef Frozen Snacks
ITC Master Chef Frozen Prawns
PERSONAL CARE
Handwash
Floor Cleaner
Body Oil
Shower Gel
Body Wash
Antiseptic
Soaps
Savlon
Fiama
Vivel
Essenza Di Wills
Sanitizer
Fragrance
Essential Oil
Skincare
STATIONERY
MATCHES AND AGARBATTI
ITC Brands List
Foods
Aashirvaad Atta
Bingo! Potato Chips
Sunfeast YiPPee! Pasta
Aashirvaad Svasti ghee
Bingo! Starters
Sunfeast YiPPee! Noodles
Aashirvaad Spices
Bingo! Mad Angles
Sunfeast Dark Fantasy
Aashirvaad Iodised Salt
Bingo! No Rulz
Sunfeast Mom's Magic
Aashirvaad Instant Mixes
Bingo! Original Style
Sunfeast Milk Biscuit
Bingo! Tedhe Medhe
Sunfeast Marie Light
Kitchens Of India
Candyman Tadka Time
Sunfeast Bounce
Fabelle Premium Chocolate
Candyman Choco Double Eclairs
Sunfeast Farmlite
Fabelle luxury Chocolates
Candyman Fantastik
Jelimals
Sunfeast Wonderz Milkshakes
Sunbean Gourmet Coffee
ITC Master Chef Frozen Snacks
ITC Masterchef Frozen Prawns
Personal Care
Fiama
Savlon
Charmis
Nimyle
Engage
Essenza Di Wills
Vivel
Dermafique
Stationery
Matches & Agarbatti
| | |
| --- | --- |
| Author | ITC |
| Language | English |
| No of Pages | 4 |
| PDF Size | 1 MB |
| Category | General |
source: itcstore.in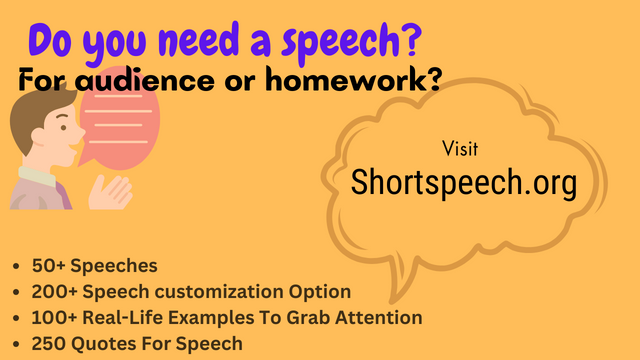 Alternative Download whole brochure, Click Here
Related PDFs
IPL 2023 Schedule Match List PDF
Karnataka Chief Minister List PDF
ITC FMCG Products List PDF Free Download