'Himalaya Products List' PDF Quick download link is given at the bottom of this article. You can see the PDF demo, size of the PDF, page numbers, and direct download Free PDF of 'Himalaya All Products Listy' using the download button.
Himalaya All Products List With Price PDF Free Download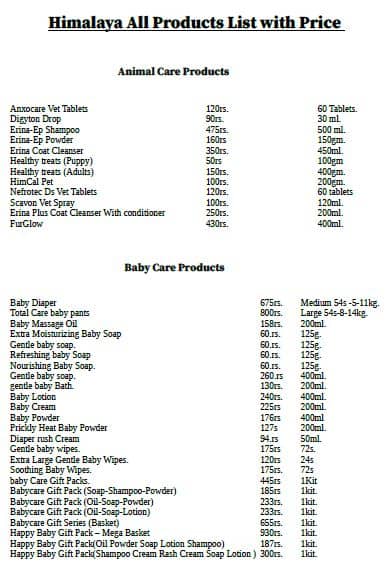 Himalaya All Products List with Price
The Himalaya Drug Company is an Indian company established by Muhammad Manal in 1930 and based in Bengaluru, Karnataka, India.
It produces health care products under the name Himalaya Herbal Healthcare whose products include ayurvedic ingredients.
In 1955, Himalaya introduced its second breakthrough in medicine with the launch of Liv.52, a liver formulation that became synonymous with brand Himalaya.
It has gone on to become our flagship brand and a top-selling herbal medicine.
In the years that followed, we introduced many other iconic brands such as Septilin, Cystone, Bonnisan, and Rumalaya forte, which have become household names by winning the trust of customers.
Today, Himalaya is a leading global herbal health and personal care organization with close to 500 products in over 100 countries.
Himalaya All Products List
Animal Care
Baby Care
Body Care
Children Health
Derma Care
Eye Care
Face Care
General Health
General Wellness
Hair Care
Health Care
Lip Care
Mens Care
Mens Health
Nutrition Health
Oral Care
Oral Health
Pure Herbs
Womens Health
Himalaya for Moms
| Product Name | Price |
| --- | --- |
| Purifying Neem Face Wash | ₹ 79.00 |
| Natural Glow Kesar Face Cream | ₹ 55.00 |
| Moisturizing Aloe Vera Face Wash | ₹ 75.00 |
| Nourishing Skin Cream | ₹ 85.00 |
| Natural Glow Kesar Face Wash | ₹ 79.00 |
| Tan Removal Orange Face Wash | ₹ 75.00 |
| Nourishing Face Moisturizing Lotion | ₹ 100.00 |
| Purifying Neem Foaming Face Wash | ₹ 235.00 |
| Clear Complexion Brightening Face Wash | ₹ 89.00 |
| Fresh Start Oil Clear Face Wash Blueberry | ₹ 80.00 |
| Tan Removal Orange Face Scrub | ₹ 85.00 |
| Purifying Neem Pack | ₹ 75.00 |
| Refreshing & Clarifying Toner | ₹ 95.00 |
| Anti-Wrinkle Cream | ₹ 270.00 |
| Purifying Neem Face Scrub | ₹ 80.00 |
| Himalaya Moisturizing Aloe Vera Face Gel | ₹ 85.00 |
| Tan Removal Orange Peel-Off Mask | ₹ 75.00 |
| Blackhead Clearing Walnut Face Scrub | ₹ 85.00 |
| Revitalizing Night Cream | ₹ 270.00 |
| Natural Glow Kesar Face Pack | ₹ 75.00 |
| Oil Clear Lemon Face Wash | ₹ 70.00 |
| Gentle Exfoliating Apricot Face Scrub | ₹ 80.00 |
| Deep Cleansing Apricot Face Wash | ₹ 79.00 |
| Youth Eternity Day Cream | ₹ 499.00 |
| Moisturizing Aloe Vera Facial Wipes | ₹ 120.00 |
| Himalaya Natural Glow Kesar Face Gel | ₹ 85.00 |
| Himalaya Natural Glow Rose Face Gel | ₹ 85.00 |
| Refreshing Fruit Pack. | ₹ 150.00 |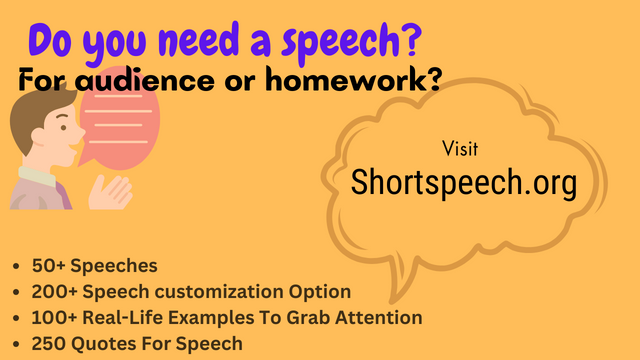 Hair Care Products
| | |
| --- | --- |
| Himalaya Anti-Hair Fall Shampoo 400ml | ₹ 75.00 – ₹ 760.00 |
| Himalaya Natural Shine Henna | ₹ 15.00 – ₹ 75.00 |
| Himalaya Anti-Hair Fall Hair Oil 100ml | ₹ 140.00 – ₹ 255.00 |
| Himalaya Anti-Dandruff Shampoo 200ml | ₹ 75.00 – ₹ 799.00 |
| Himalaya Gentle Daily Care Protein Shampoo 200ml | ₹ 75.00 – ₹ 255.00 |
| Himalaya Anti-Hair Fall Cream 100ml | ₹ 100.00 |
| Himalaya Anti-Dandruff Hair Oil | ₹ 140.00 – ₹ 230.00 |
| Himalaya Damage Repair Protein Shampoo 400ml | ₹ 130.00 – ₹ 540.00 |
| Gentle Daily Care Protein Conditioner | ₹ 90.00 – ₹ 165.00 |
| Himalaya Damage Repair Protein Conditioner 200ml | ₹ 90.00 – ₹ 165.00 |
| Himalaya Anti-Dandruff Conditioner | ₹ 90.00 |
| Anti-Dandruff Shampoo – 700ml | ₹ 510.00 |
| Gentle Daily Care Protein Shampoo – 700ml | ₹ 490.00 |
Himalaya Body Care Products
| | |
| --- | --- |
| Himalaya Ayurveda Clear Skin Soap | from ₹ 44.00 |
| Himalaya Neem & Turmeric Soap | from ₹ 34.00 |
| Himalaya Almond & Rose Soap | from ₹ 33.00 |
| Himalaya Cucumber & Coconut Soap | from ₹ 35.00 |
| Himalaya Pure Hands Tulsi Purifying Hand Wash | from ₹ 50.00 |
| Himalaya Honey & Cream Soap | from ₹ 33.00 |
| Himalaya Pure Hands Tulsi & Lemon Deep Cleansing Hand Wash | from ₹ 50.00 |
| Himalaya Pure Hands Tulsi & Aloe Moisturizing Hand Wash | from ₹ 50.00 |
| Himalaya Cocoa Butter Intensive Body Lotion | from ₹ 85.00 |
| Himalaya Pure Hands Tulsi Soap | from ₹ 35.00 |
| Himalaya Aloe & Cucumber Refreshing Body Lotion | from ₹ 85.00 |
| Himalaya Ayurveda Sandal Glow Soap | from ₹ 40.00 |
| | |
| --- | --- |
| Author | Himalaya Wellness |
| Language | English |
| No. of Pages | 5 |
| PDF Size | 0.1 MB |
| Category | Health |
Related PDFs
Generic Medicines Complete List With Price 2023 PDF
Bajaj Pulsar 150 Spare Parts Latest Price List 2023 PDF
Royal Enfield Spare Latest Price List 2023 PDF
Himalaya All Products List With Price PDF Free Download