'EMRS School List' PDF Quick download link is given at the bottom of this article. You can see the PDF demo, size of the PDF, page numbers, and direct download Free PDF of 'EMRS School List' using the download button.
EMRS School List PDF Free Download
EMRS School List
The EMRS initiative was launched in 1997-98 under the purview of the Ministry of Tribal Affairs, Government of India.
These schools primarily cater to the educational needs of Scheduled Tribes (ST) students across the country. Here is the list of states with EMRS schools.
List Of Eklavya Model Residential Schools In India (as of 01.02.2023)
Mentioned below is the detailed list of all the Eklavta Model Residential Schools (EMRS) in India along with their Sr.no, State, District, Block, Village, Name of the School, Year of Sanction, and their functional status too.
S.No.
State
District
Block
Village
Name of the School
Year ofsanction
FunctionalStatus
1
Andhra Pradesh
Chittoor
Buchinaidu Kandriga
Kanamanambedu
EMRS Kandriga
2014-15
Functional
2
Andhra Pradesh
East Godavari
Addateegala
Vetamamidi
EMRS Addateegala
2021-22
Functional
3
Andhra Pradesh
East Godavari
Chintur
Kunduru
EMRS Chintoor
2018-19
Functional
4
Andhra Pradesh
East Godavari
Maredumilli
Maredumilli
EMRS Maredumilli
2014-15
Functional
5
Andhra Pradesh
East Godavari
Rajavommangi
Tallapalem
EMRS Rajavommangi
2019-20
Functional
6
Andhra Pradesh
East Godavari
Rampachodavaram
Padegeddada
EMRSRampachodavaram
2021-22
Functional
7
Andhra Pradesh
East Godavari
Y. Ramavaram
P. Yerragonda
EMRS Y Ramavaram
1998-99
Functional
8
Andhra Pradesh
Prakasam
Dornala
Dornala
EMRS Dornala
2010-11
Functional
9
Andhra Pradesh
SPS Nellore
Kodavalur
Kodavalur
EMRS Kodavalur
2003-04
Functional
10
Andhra Pradesh
SPS Nellore
Ozili
Ozili
EMRS Ozili
2014-15
Functional
11
Andhra Pradesh
Srikakulam
Bhamini
Bhamini
EMRS Bhamini
2014-15
Functional
12
Andhra Pradesh
Srikakulam
Meliaputti
Meliaputti
EMRS Meliaputti
2014-15
Functional
13
Andhra Pradesh
Pathankot
Ananthagiri
Pathokota
EMRS Ananthagiri
2020-21
Functional
14
Andhra Pradesh
Visakhapatnam
Araku Valley
Majjivalasa
EMRS Araku Valley
2020-21
Functional
15
Andhra Pradesh
Visakhapatnam
Chintapalle
Chintapally
EMRS Chintapally
2019-20
Functional
16
Andhra Pradesh
Visakhapatnam
Dumbriguda
Dumbriguda
EMRS Dumbriguda
2014-15
Functional
17
Andhra Pradesh
Visakhapatnam
G.Madugula
P.G.Madugula
EMRS G Madugula
2020-21
Functional
18
Andhra Pradesh
Visakhapatnam
Gudem Kotha Veedhi
Gudem Kotha Veedhi
EMRS GK Veedhi
2010-11
Functional
19
Andhra Pradesh
Visakhapatnam
Hukumpeta
Chintalaveedi
EMRS Hukumpeta
2020-21
Functional
20
Andhra Pradesh
Visakhapatnam
Koyyuru
Balaram
EMRS Balaram
2020-21
Functional
21
Andhra Pradesh
Munching Puttu
Visakhapatnam
Munchingiputtu
EMRS Munchigaput
2014-15
Functional
22
Andhra Pradesh
Visakhapatnam
Paderu
Dokuluru
EMRS Paderu
2020-21
Functional
23
Andhra Pradesh
Visakhapatnam
Peda Bayalu
Lakyaputtu
EMRS Lakyaputtu
2020-21
Functional
24
Andhra Pradesh
Vizianagaram
Gummalakshmipuram
Gummalakshmipuram
EMRS GL Puram
2019-20
Functional
25
Andhra Pradesh
Vizianagaram
Kurupam
Kurupam
EMRS Kurupam
2014-15
Functional
26
Andhra Pradesh
Vizianagaram
Makkuva
Panasabhadra
EMRS Anasabhadra
2014-15
Functional
27
Andhra Pradesh
Vizianagaram
Pachipenta
Guruvinaidupeta
EMRS Kotikapenta
2014-15
Functional
28
Andhra Pradesh
West Godavari
Buttayagudem
Buttayagudem
EMRS Buttayagudem
2018-19
Functional
29
Arunachal Pradesh
East Kameng
Bana
Bana Camp (NewSopung)
EMRS Bana Camp
1997-98
Functional
30
Arunachal Pradesh
East Kameng
Seppa
Lumdung
EMRS Seppa
2020-21
NonFunctional
31
Arunachal Pradesh
Kurung Kumey
Nyapin
Nyapin
EMRS Kampu
2015-16
Functional
32
Arunachal Pradesh
Lohit
Wakro
Medo
EMRS Medo
2016-17
NonFunctional
33
Arunachal Pradesh
Lower DibangValley
Dambuk
Dambuk
EMRS Dambuk
2017-18
NonFunctional
34
Arunachal Pradesh
Lower Subansiri
Ziro-II
Comp
EMRS Ziro II
2018-19
NonFunctional
35
Arunachal Pradesh
Tawang
Lumla
Lumla
EMRS Lumla
2007-08
Functional
36
Arunachal Pradesh
Tirap
Khonsa
Khela
EMRS Khela
2015-16
NonFunctional
37
Arunachal Pradesh
West Siang
Aalo
Kombo
EMRS Aalo
2020-21
NonFunctional
38
Arunachal Pradesh
West Siang
Tirbin
Tirbin
EMRS Tirbin
2016-17
NonFunctional
39
Assam
Baksa
Baksa
Baganpara
EMRS Dalbari
2010-11
Functional
40
Assam
Baksa
Jalah (Pt)
Daodhara
EMRS Jalan (Pt)
2020-21
NonFunctional
41
Assam
Barpeta
Bajali
Khara Dhara
EMRS Khara Dhara
2015-16
NonFunctional
42
Assam
Dhemaji
Jonai
Purana jelom Pt(l)
EMRS Jonai
2020-21
NonFunctional
43
Assam
Dima Hasao
Haflong
Ardaopur
EMRS Ardaopur
2018-19
NonFunctional
44
Assam
Dima Hasao
Umrangso
Thaisiling Hower
EMRS Umrangso
2022-23
NonFunctional
45
Assam
Goalpara
Dudhnai
Jakhowapara
EMRS Dudhnai
2022-23
NonFunctional
46
Assam
Kamrup
Boko
Nagopara
EMRS Boko
2022-23
NonFunctional
47
Assam
Karbi Anglong
Donka
TaralangsoDonkamukam
EMRS Donka
2020-21
NonFunctional
48
Assam
Karbi Anglong
Lumbajong (Diphu)
Theso Ajur SonasingTerang
EMRS Lumbajong
2016-17
NonFunctional
49
Assam
Karbi Anglong
Phuloni
Donghap Howraghat
EMRS Phuloni
2020-21
NonFunctional
50
Assam
Karbi Anglong
Silonijan
Thengkur Terang, Diring
EMRS Silonijan
2020-21
NonFunctional
51
Assam
Kokrajhar
Chapar (Pt)
Bedlangmari
EMRS Bedlangmari
2016-17
NonFunctional
52
Assam
Udalguri
Khoirabari (Pt)
Malmura
EMRS Khoirabari
2022-23
NonFunctional
53
Bihar
Jamui
Jhajha
Asta
EMRS Jhajha
2014-15
NonFunctional
54
Bihar
Kaimur (Bhabua)
Adhaura
Kham Khurd
EMRS Adhaura
2020-21
NonFunctional
55
Bihar
West Champaran
Ramnagar
Belsandi
EMRS Belatandi
2014-15
NonFunctional
56
Chhattisgarh
Balod
Dondi
Dondi
EMRS Dondi
2015-16
Functional
57
Chhattisgarh
Baloda Bazar
Kasdol
Sonakhan
EMRS Sonakhan
2015-16
Functional
58
Chhattisgarh
Balrampur
Balrampur
Maharajganj
EMRS Balrampur
2015-16
Functional
59
Chhattisgarh
Balrampur
Rajpur
Nawapara
EMRS Balrampur
2020-21
Functional
60
Chhattisgarh
Balrampur
Ramanujganj
Deviganj
EMRS Ramanujganj
2020-21
Functional
61
Chhattisgarh
Balrampur
Samri(kusmi)
Ramnagar
EMRS Kusmi
2019-20
Functional
62
Chhattisgarh
Balrampur
Shankargarh
Dohana
EMRS Shankargarh
2020-21
Functional
63
Chhattisgarh
Balrampur
Wadrafnagar
Barti kala
EMRS Wadrafnagar
2019-20
Functional
64
Chhattisgarh
Bastar
Bakavand
Karpawand
EMRS Karpawand
2005-06
Functional
65
Chhattisgarh
Bastar
Bastanar
Kodenar
EMRS Kodenar
2020-21
Functional
66
Chhattisgarh
Bastar
Bastar
Besoli
EMRS Besoli
2013-14
Functional
67
Chhattisgarh
Bastar
Darbha
Chhindawada
EMRS Chhindwada
2020-21
Functional
68
Chhattisgarh
Bastar
Lohandiguda
Gadhiya
EMRS Gadhiya
2020-21
Functional
69
Chhattisgarh
Bastar
Tonkapal
Mavlibhata
EMRS Tokapal
2019-20
Functional
70
Chhattisgarh
Bijapur
Bhairamgarh
Pusnar
EMRS Bhairamgarh
2010-11
Functional
71
Chhattisgarh
Bijapur
Bhopalpattnam
Rudraram
EMRS Rudraram
2020-21
Functional
72
Chhattisgarh
Bijapur
Bijapur
Education City Nukarpal
EMRS Bijapur
2019-20
Functional
73
Chhattisgarh
Bijapur
Usur
Dugaiguda
EMRS Dugaiguda
2020-21
Functional
74
Chhattisgarh
Bilaspur
Gaurella 2 (PendraRoad Gorella)
Newsa
EMRS Newsa PendraRoad
2020-21
Functional
75
Chhattisgarh
Dantewada
Dantewada
Metapal
EMRS Dantewada
2019-20
Functional
76
Chhattisgarh
Dantewada
Gidam
Haram
EMRS Geedam
2020-21
Functional
77
Chhattisgarh
Dantewada
Katekalyan
Parcheli
EMRS Katekalyan
2005-06
Functional
78
Chhattisgarh
Dantewada
Kuakonda
Kuakonda
EMRS Kuadonda
2020-21
Functional
79
Chhattisgarh
Dhamtari
Nagari
Patharridih
EMRS Patharridih
2015-16
Functional
80
Chhattisgarh
Gariyaband
Gariyaband
Keshodar
EMRS Gariyaband
2015-16
Functional
81
Chhattisgarh
Gariyaband
Visakhapatnam
Girhola
EMRS Mainpur
2020-21
Functional
82
Chhattisgarh
Gaurella PendraMarwahi
Marwahi
Dongariya
EMRS Dongariya
2013-14
Functional
83
Chhattisgarh
Gaurella PendraMarwahi
Manipur
Lata
EMRS Lata Pendra
2018-19
Functional
84
Chhattisgarh
Janjgir Champa
Sakti
Paladi Khurd
EMRS Paladikhurd
2015-16
Functional
85
Chhattisgarh
Jashpur
Bagicha
Sanna
EMRS Sanna
2005-06
Functional
86
Chhattisgarh
Jashpur
Jashpur
Gholeng
EMRS Gholeng
2019-20
Functional
87
Chhattisgarh
Jashpur
Kansabel
Dhudrudand
EMRS Dhudhrudand
2020-21
Functional
88
Chhattisgarh
Jashpur
Patthalgaon
Rairumakala(Shukhrapara)
EMRS Rairumakala(Sukhrapara)
2020-21
Functional
89
Chhattisgarh
Jashpur
Pharsabahar
Pharsabahar
EMRS Pharsabahar
2022-23
NonFunctional
90
Chhattisgarh
Kabirdham
Bodla
Taregaon
EMRS Taregaon
2005-06
Functional
91
Chhattisgarh
Kanker
Antagarh
Lamkanhar
EMRS Antagarh
2005-06
Functional
92
Chhattisgarh
Kanker
Bhanupratappur
Faraskot
EMRS Bhanuprarappur
2020-21
Functional
93
Chhattisgarh
Kanker
Durgkondal
Bhandargiri
EMRS Durgkondal
2020-21
Functional
94
Chhattisgarh
Kanker
Kanker
Anjani
EMRS Kanker
2019-20
Functional
95
Chhattisgarh
Kanker
Narharpur
Pendra (Gabriella-1)
EMRS Narharpur
2020-21
Functional
96
Chhattisgarh
Kondagaon
Bade Rajpur
0
EMRS Bade Rajpur
2020-21
Functional
97
Chhattisgarh
Kondagaon
Keshkal
Bedma
EMRS Bedma
2020-21
Functional
98
Chhattisgarh
Kondagaon
Kondagaon
Golawand
EMRS Golawand
2012-13
Functional
99
Chhattisgarh
Kondagaon
Makdi
0
EMRS Kondagaon
2020-21
Functional
100
Chhattisgarh
Kondagaon
Sushi
Chichadi
EMRS Chichadi
2020-21
Functional
101
Chhattisgarh
Korba
Katghora
Chhurikhurd
EMRS Chhuri
2010-11
Functional
102
Chhattisgarh
Korba
Pali
Lafa
EMRS Lafa
2018-19
Functional
103
Chhattisgarh
Korba
Pondi Uproda
Rampur
EMRS Pondi Uproda
2020-21
Functional
104
Chhattisgarh
Koriya
Bharatpur
0
EMRS Koriya
2020-21
Functional
105
Chhattisgarh
Koriya
Khadgawan
Podidih
EMRS Pondidih
2011-12
Functional
106
Chhattisgarh
Koriya
Paragon
Beliya
EMRS Ghughra
2019-20
Functional
107
Chhattisgarh
Mahasamund
Pithora
Lahraud
EMRS Mahasamund
2015-16
Functional
108
Chhattisgarh
Mungeli
Lormi
Bandhwa
EMRS Bandhwa Lormi
2015-16
Functional
109
Chhattisgarh
Narayanpur
Narayanpur
Bhatpal
EMRS Chheribeda
2013-14
Functional
110
Chhattisgarh
Narayanpur
Orcha
0
EMRS Orchha
2018-19
Functional
111
Chhattisgarh
Raigarh
Dharamjaigarh
Baysi
EMRS Dharamjaigarh
2019-20
Functional
112
Chhattisgarh
Raigarh
Gharghoda
Chattatangarh
EMRS ChharratangarhGharghoda
2020-21
Functional
113
Chhattisgarh
Raigarh
Kharsia
Chhote Mudpar
EMRS Chote Mudpar
2005-06
Functional
114
Chhattisgarh
Raigarh
Lailunga
Heerapur
EMRS Lailunga
2021-22
Functional
115
Chhattisgarh
Rajnandgaon
Sunhat
Khwshfakadi
EMRS Manpur
2019-20
Functional
116
Chhattisgarh
Rajnandgaon
Mohla
Mading-Pidling-Dhenu
EMRS Mohla
2020-21
Functional
117
Chhattisgarh
Rajnandgaon
Rajnandgaon
Pendri
EMRS Pendri
2010-11
Functional
118
Chhattisgarh
Sukma
Manipur
Balatikra
EMRS Balatikra(Chindgarh)
2020-21
Functional
119
Chhattisgarh
Sukma
Konta
Erabor
EMRS Errabor (Konta)
2019-20
Functional
120
Chhattisgarh
Sukma
Sukma
Sukma
EMRS Sukma
2015-16
Functional
121
Chhattisgarh
Surajpur
Bhaiyathan
Shivprasadnagar
EMRS Shivprasadnagar
2005-06
Functional
122
Chhattisgarh
Surajpur
Odgi
Paldanauli
EMRS Oudgi
2019-20
Functional
123
Chhattisgarh
Surajpur
Pratappur
Khorma
EMRS Pratappur
2019-20
Functional
124
Chhattisgarh
Surajpur
Premnagar
Bakirma
EMRS Premnagar
2020-21
Functional
125
Chhattisgarh
Surguja
Batauli
Shivpur
EMRS Shuvpur
2020-21
Functional
126
Chhattisgarh
Surguja
Lundra
Sahanpur
EMRS Lundra
2021-22
Functional
127
Chhattisgarh
Surguja
Mainpat
Kamleshwarpur
EMRS Mainpat
2005-6
Functional
128
Chhattisgarh
Surguja
Sitapur
Petla
EMRS Petla
2020-21
Functional
129
Chhattisgarh
Surguja
Udaipur
Rikhi
EMRS Rikhi Udyan
2019-20
Functional
130
Dadra & Nagar Haveli andDaman & Diu
Dadra & NagarHaveli
Dadra & Nagar Haveli
Shelti
EMRS Shelti
2020-21
Functional
131
Gujarat
Arvalli
Bhiloda
Data
EMRS Shamalaji – I
1997-98
Functional
132
Gujarat
Arvalli
Bhiloda
Mandhari
EMRS Shamalaji 2
2010-11
Functional
133
Gujarat
Banas Kantha
Amirgadh
Amigadh
EMRS Amirgadh
2018-19
Functional
134
Gujarat
Banas Kantha
Nerang
Ambaji
EMRS Ambaji
2007-08
Functional
135
Gujarat
Banas Kantha
Palanpur
Jagana
EMRS Jagana
2011-12
Functional
136
Gujarat
Bharuch
Jhagadia
Boridara (Sarkari)
EMRS Jhagadia
2018-19
Functional
137
Gujarat
Bharuch
Nerang
Chandigarh
EMRS Wagalkhod
2016-17
Functional
138
Gujarat
Chhotaudepur
Chhotaudepur
Puniyavant
EMRS Puniyavant
2013-14
Functional
139
Gujarat
Chhotaudepur
Jetpur Pavi
Undva
EMRS Jetpur Pavi
2021-22
NonFunctional
140
Gujarat
Chhotaudepur
Kavant
Kavant
EMRS Kawant
2019-20
Functional
141
Gujarat
Chhotaudepur
Nasvadi
Linda
EMRS Naswadi
2017-18
Functional
142
Gujarat
Dahod
Dahod
Kharedi
EMRS Kharedi
2007-08
Functional
143
Gujarat
Dahod
Dhanpur
Lukhadiya
EMRS Lukhadiya
2011-12
Functional
144
Gujarat
Dahod
Garbage
Sambalpur
EMRS Garbada
2019-20
Functional
145
Gujarat
Dahod
Jhalod
Rajpur
EMRS Jhalod
2021-22
NonFunctional
146
Gujarat
Dahod
Singvad
Singvad
EMRS Singvad
2018-19(Old)
Functional
147
Gujarat
Dang
Ahwa
Ahwa
EMRS Ahwa
1997-98
Functional
148
Gujarat
Dang
Ahwa
Saputara
EMRS Saputara
2011-12
Functional
149
Gujarat
Mahisagar
Kadana
Divada
EMRS Kadana
2011-12
Functional
150
Gujarat
Mahisagar
Santrampur
Santrampur
EMRS Santrampur
2019-20
Functional
151
Gujarat
Narmada
Dediyapada
Dediapada
EMRS Dediyapada
2019-20
Functional
152
Gujarat
Narmada
Garudeshwar
Gora
EMRS Gora (Nandod)
2010-11
Functional
153
Gujarat
Narmada
Nandod
Karantha
EMRS Nandod
2021-22
NonFunctional
154
Gujarat
Narmada
Sagbara
Sagbara
EMRS Sagbara
2017-18
Functional
155
Gujarat
Narmada
Tilakwada
Tilakwada
EMRS Tilkawada
1997-98
Functional
156
Gujarat
Navsari
Bansda
Bartad (Unai)
EMRS Bartad
2001-02
Functional
157
Gujarat
Panch Mahal
Kalol
Vejalpur
EMRS Vejalpur
2007-08
Functional
158
Gujarat
Sabar Kantha
Khedbrahma
Garbage
EMRS Khedbrahma
2022-23
NonFunctional
159
Gujarat
Sabar Kantha
Poshina
Chandrana
EMRS Poshina
2015-16
Functional
160
Gujarat
Sabar Kantha
Vijaynagar
Dholvani
EMRS Vijaynagar
2021-22
NonFunctional
161
Gujarat
Surat
Bardoli
Mota
EMRS Mota
1997-98
Functional
162
Gujarat
Surat
Mandavi
Mandavi
EMRS Mandavi
2017-18
Functional
163
Gujarat
Surat
Umarpada
Bilwan
EMRS Umarpada
2021-22
NonFunctional
164
Gujarat
Tapi
Nizar
Khodada
EMRS Khodada
2003-04
Functional
165
Gujarat
Tapi
Songadh
Patharda
EMRS Ukai
2011-12
Functional
166
Gujarat
Tapi
Uchchhal
Kataswan
EMRS Uchhchhal
2018-19
Functional
167
Gujarat
Tapi
Valod
Dadariya
EMRS Valod
2021-22
NonFunctional
168
Gujarat
Tapi
Vyara
Indu
EMRS Indu
2011-12
Functional
169
Gujarat
Vadodara
Waghodia
Waghodiya
EMRS Waghodia 2
2011-12
Functional
170
Gujarat
Valsad
Dharampur
Dharanpur
EMRS Dharamapur
2011-12
Functional
171
Gujarat
Valsad
Kaprada
Kaprada
EMRS Kaparada
2001-02
Functional
172
Gujarat
Valsad
Pardi
Balda
EMRS Pardi
2001-02
Functional
173
Himachal Pradesh
Chamba
Brahmaur
Khani
EMRS Brahmaur
2018-19
Functional
174
Himachal Pradesh
Chamba
Pangi
Ghangit (27)
EMRS Pangi
2018-19(Old)
Functional
175
Himachal Pradesh
Kinnaur
Nichar
Kashpo (31/9)
EMRS Nichar
1997-98
Functional
176
Himachal Pradesh
Lahaul and Spiti
Lahul (Kukumseri)
Baring (5/14)
EMRS Lahaul
2018-19(Old)
Functional
177
Jammu & Kashmir
Anantnag
Anantnag
Salia
EMRS Salia
1997-98
Functional
178
Jammu & Kashmir
Bandipora
Gurez
Gurez
EMRS Gurez
2018-19(Old)
Functional
179
Jammu & Kashmir
Kulgam
Manzgam
Tangmarg
EMRS Tangmarg
2003-04
Functional
180
Jammu & Kashmir
Poonch
Mendhar
Behra
EMRS Poonch
2017-18
Functional
181
Jammu & Kashmir
Rajouri
Budhal
Koteranka
EMRS Koteranka
2018-19(Old)
Functional
182
Jammu & Kashmir
Rajouri
Rajouri
Gurdanbala
EMRS Rajouri
2016-17
Functional
183
Jharkhand
Chatra
Kanhachatti
Charu
EMRS Charu
2014-15
NonFunctional
184
Jharkhand
Dhanbad
Tundi
Nawatand
EMRS Nawatand
2018-19(Old)
NonFunctional
185
Jharkhand
Dumka
Dumka
Kathijoria
EMRS Kathijoria
1997-98
Functional
186
Jharkhand
Dumka
Gopikandar
Kalyanpur
EMRS Gopikandar
2022-23
NonFunctional
187
Jharkhand
Dumka
Kathikund
Phitkoria
EMRS Phitkoria
2014-15
NonFunctional
188
Jharkhand
Dumka
Agriya
Daldali
EMRS Masalia
2020-21
NonFunctional
189
Jharkhand
Dumka
Shikaripara
Shikaripara
EMRS Shikaripara
2020-21
NonFunctional
190
Jharkhand
East Singhbhum
Baharagora
Purna Pani
EMRS Purna Pani
2013-14
NonFunctional
191
Jharkhand
East Singhbhum
Dhalbhumgarh
Ghoradhua
EMRS Ghoradhua
2020-21
NonFunctional
192
Jharkhand
East Singhbhum
Dumaria
Katashol
EMRS Katashol
2019-20
NonFunctional
193
Jharkhand
East Singhbhum
Gurbandha
Gurbandha
EMRS Gurbandha
2020-21
NonFunctional
194
Jharkhand
East Singhbhum
Potka
Manglasai
EMRS Manglasai Potka
2019-20
NonFunctional
195
Jharkhand
Garhwa
Bhandari
Portland
Bhandari
2018-19(Old)
NonFunctional
196
Jharkhand
Giridih
Tarsia
Palganj
EMRS Palganj
2014-15
NonFunctional
197
Jharkhand
Godda
Sundarpahari
Keratin
EMRS Tasria
2011-12
Functional
198
Jharkhand
Gumla
Albert Ekka (Jari)
Sisi Karamtoli
EMRS Albert Ekka Jari
2019-20
NonFunctional
199
Jharkhand
Gumla
Basia
Solangbira
EMRS Basia
2010-11
Functional
200
Jharkhand
Gumla
Bharno
Sukurhutu
EMRS Verno
2020-21
NonFunctional
201
Jharkhand
Gumla
Chainpur
Bendora
EMRS Chainpur
2020-21
NonFunctional
202
Jharkhand
Gumla
Dumri
Tati (Dumri)
EMRS Dumri
2020-21
NonFunctional
203
Jharkhand
Gumla
Ghaghra
Badri
EMRS Ghaghra
2020-21
NonFunctional
204
Jharkhand
Gumla
Gumla
Silafari
EMRS Gumla
2020-21
NonFunctional
205
Jharkhand
Gumla
Kamdara
Arhara
EMRS Kamdara
2020-21
NonFunctional
206
Jharkhand
Gumla
Palkot
Malai
EMRS Plakot
2020-21
NonFunctional
207
Jharkhand
Gumla
Raidih
Masala
EMRS Raidih
2020-21
NonFunctional
208
Jharkhand
Gumla
Sisai
Kulhupi
EMRS Sisai
2020-21
NonFunctional
209
Jharkhand
Jamtara
Fatehpur
Choukunda
EMRS Choukunda
2016-17
NonFunctional
210
Jharkhand
Khunti
Arki (Tamar II)
Birbanki
EMRS Arki
2020-21
NonFunctional
211
Jharkhand
Khunti
Karra
Siankel
EMRS Siankel
2016-17
NonFunctional
212
Jharkhand
Khunti
Khunti
Rewa
EMRS Khunti
2018-19
NonFunctional
213
Jharkhand
Khunti
Murhu
Gamharia
EMRS Murhu
2019-20
NonFunctional
214
Jharkhand
Khunti
Rania
Tangarkela
EMRS Tangrkela
2020-21
NonFunctional
215
Jharkhand
Khunti
Torpa
Sridkel
EMRS Torpa
2018-19
NonFunctional
216
Jharkhand
Latehar
Barwadih
Mangra
EMRS Mangra
2019-20
NonFunctional
217
Jharkhand
Latehar
Garu
Hethatoli
EMRS Hethatoli, Garu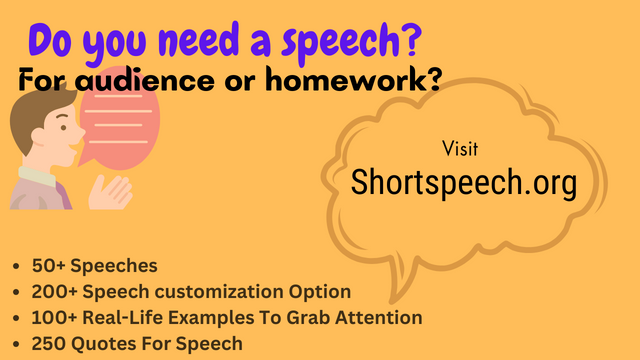 | | |
| --- | --- |
| Language | English |
| No. of Pages | 17 |
| PDF Size | 1 MB |
| Category | Education |
| Source/Credits | tribal.nic.in |
Related PDFs
CSD Area Depots GSTIN And Contact Numbers List PDF
Fortune 500 Companies List 2023 PDF
Admission Committee For Professional Courses (ACPC) Merit List 2023 PDF
List Of Banned Drugs In India 2023 PDF
Panjab All-District Vehicle Number RTO Code List PDF
EMRS School List PDF Free Download