'Printable coats and Clark thread color Number chart' PDF Quick download link is given at the bottom of this article. You can see the PDF demo, size of the PDF, page numbers, and direct download Free PDF of 'How to read Coats and Clark thread label' using the download button.
Airtel Digital TV Channel List PDF Free Download
Airtel DTH channels cover all the important genres and have all the choices you want. With this list, we make it easier for you to find the ones you're interested in.
Airtel Digital was launched in October 2008, and it is owned and operated by Bharti Airtel. In the last 12 years, Digital TV launched many products such as HD + recorder set-top boxes and software-enabled HD + DVR set-top boxes to increase the quality of standard definition (SD) content viewing. The DTH company till 2015 had a total subscriber base of 10.7 million.
Airtel DTH Hindi Entertainment Channel List with Channel Number and Price (2023)
| Airtel DTH Channel List | Airtel DTH Channel Number | HD/SD | Price |
| --- | --- | --- | --- |
| &TV | 119 | SD | ₹14.16 |
| &TV HD | 120 | HD | ₹22.42 |
| ABZY COOL | 144 | SD | Free |
| Big Magic | 124 | SD | ₹0.12 |
| Colors | 116 | SD | ₹22.42 |
| Colors HD | 117 | HD | ₹22.42 |
| Colors Rishtey | 129 | SD | ₹1.18 |
| DD Kisan | 152 | SD | Free |
| Epic | 138 | SD | ₹2.36 |
| Investigation Discovery | 135 | SD | ₹1.18 |
| Investigation Discovery HD | 136 | HD | ₹2.36 |
| SET | 111 | SD | ₹22.42 |
| SET HD | 112 | HD | ₹22.42 |
| Shemaroo TV | 132 | SD | Free |
| Sony Pal | 132 | SD | ₹1.18 |
| Sony SAB | 126 | SD | ₹22.42 |
| Sony SAB HD | 127 | HD | ₹22.42 |
| Star Bharat | 114 | SD | ₹11.80 |
| Star Bharat HD | 114 | HD | ₹22.42 |
| Star Plus | 105 | SD | ₹22.42 |
| Star Plus HD | 106 | HD | ₹22.42 |
| STAR Utsav | 131 | SD | ₹1.18 |
| The Q | 137 | SD | Free |
| UTV Bindass | 134 | SD | ₹1.18 |
| Zee Anmol | 140 | SD | ₹0.12 |
| Zee TV | 108 | SD | ₹22.42 |
| Zee TV HD | 109 | HD | ₹22.42 |
| Zindagi | 123 | SD | Free |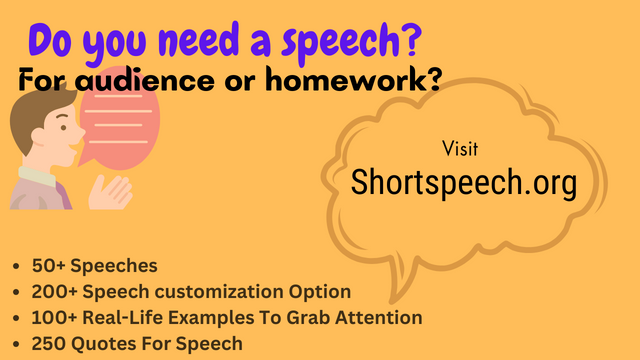 Airtel DTH English Entertainment Channel List
| Airtel DTH Channel List | Airtel DTH Channel Number | HD/SD | Price |
| --- | --- | --- | --- |
| Colors Infinity HD | 174 | HD | ₹10.62 |
| Comedy Central HD | 176 | HD | ₹10.62 |
| Star World HD | 166 | HD | ₹10.62 |
| Zee Cafe | 168 | SD | ₹17.70 |
| Zee Cafe HD | 169 | HD | ₹22.42 |
Airtel DTH Hindi Movies Channel List with Channel Number and Price (2023)
| Airtel DTH Channel List | Airtel DTH Channel Number | HD/SD | Price |
| --- | --- | --- | --- |
| &pictures | 211 | SD | ₹7.08 |
| &pictures HD | 212 | HD | ₹22.42 |
| &prive HD | 265 | HD | ₹22.42 |
| &Xplor HD | 235 | HD | ₹4.72 |
| B4U Kadak | 231 | SD | Free |
| B4U Movies | 226 | SD | Free |
| Box Cinema | 234 | SD | Free |
| Cinema TV India | 220 | SD | Free |
| Colors Cineplex | 219 | SD | ₹3.54 |
| Colors Cineplex HD | 229 | HD | ₹5.90 |
| Dhinchaak | 230 | SD | Free |
| Maha Movie | 228 | SD | Free |
| Manoranjan TV | 662 | SD | Free |
| Sony Max | 201 | SD | ₹17.70 |
| Sony Max 2 | 209 | SD | ₹1.18 |
| Sony Max HD | 202 | HD | ₹20.06 |
| Sony Wah | 224 | SD | ₹1.18 |
| Star Gold | 205 | SD | ₹9.44 |
| Star Gold 2 | 207 | SD | ₹1.18 |
| Star Gold HD | 206 | HD | ₹11.80 |
| Star Gold Select | 233 | SD | ₹8.26 |
| Star Gold Select HD | 208 | HD | ₹11.80 |
| Star Utsav Movies | 225 | SD | ₹1.18 |
| UTV Action | 217 | SD | ₹2.36 |
| UTV HD | 214 | HD | ₹9.44 |
| UTV Movies | 213 | SD | ₹2.36 |
| Wow Cinema One | 221 | SD | Free |
| Zee Action | 216 | SD | ₹1.18 |
| Zee Anmol Cinema | 228 | SD | ₹0.12 |
| Zee Bollywood | 215 | SD | ₹2.36 |
| Zee Cinema | 203 | SD | ₹17.70 |
| Zee Cinema HD | 204 | HD | ₹22.42 |
| Zee Classic | 215 | SD | ₹0.59 |
Airtel DTH English Movies Channel List with Channel Number and Price (2023)
| Airtel DTH Channel List | Airtel DTH Channel Number | HD/SD | Price |
| --- | --- | --- | --- |
| &flix | 255 | SD | ₹17.70 |
| &flix HD | 256 | HD | ₹22.42 |
| Disney International HD | 177 | HD | ₹14.16 |
| HBO HD | 246 | HD | ₹17.70 |
| MN+ HD | 252 | HD | ₹11.80 |
| MNX | 261 | SD | ₹7.08 |
| MNX HD | 262 | HD | ₹10.62 |
| Movies Now HD | 201 | HD | ₹14.16 |
| Romedy Now | 253 | SD | ₹7.08 |
| Romedy Now HD | 254 | HD | ₹10.62 |
| Sony Pix | 247 | SD | ₹11.80 |
| Sony Pix HD | 248 | HD | ₹17.70 |
| Star Movies | 243 | SD | ₹14.16 |
| Star Movies HD | 244 | HD | ₹22.42 |
| Star Movies Select HD | 251 | HD | ₹11.80 |
| Star World Premiere HD | 164 | HD | ₹10.62 |
| WB | 257 | SD | ₹1.18 |
Airtel DTH Hindi News Channel List
| Airtel DTH Channel List | Airtel DTH Channel Number | HD/SD | Price |
| --- | --- | --- | --- |
| A1 TV | 349 | SD | Free |
| Aaj Tak | 313 | SD | ₹0.89 |
| Aaj Tak HD | 314 | HD | ₹1.77 |
| Aaj Tak Tez | 326 | SD | ₹0.30 |
| ABP Ganga | 359 | SD | Free |
| ABP News | 328 | SD | Free |
| ANB News | 356 | SD | Free |
| Bansal News | 365 | SD | Free |
| CNBC Awaaz | 329 | SD | ₹1.18 |
| DD Bharati | 151 | SD | Free |
| DD Bihar | 669 | SD | Free |
| DD India | 150 | SD | Free |
| DD Madhya Pradesh | 350 | SD | Free |
| DD National | 148 | SD | Free |
| DD News | 345 | SD | Free |
| DD Rajasthan | 348 | SD | Free |
| DD Shimla | 406 | SD | Free |
| DD Uttar Pradesh | 349 | SD | Free |
| IBC 24 | 342 | SD | Free |
| India News | 322 | SD | Free |
| INH 24X7 | 366 | SD | Free |
| Janta TV | 363 | SD | Free |
| Jantantra TV | 338 | SD | Free |
| JK 24×7 News | 362 | SD | Free |
| K News | 334 | SD | Free |
| Khabrain Abhi Tak | 354 | SD | Free |
| NDTV India | 317 | SD | ₹1.18 |
| News 1 India | 350 | SD | Free |
| News 24 | 323 | SD | Free |
| News Nation | 321 | SD | Free |
| News State MP CG | 360 | SD | Free |
| News State UP Uttarakhand | 358 | SD | Free |
| News18 Bihar Jharkhand | 660 | SD | ₹0.12 |
| News18 India | 319 | SD | ₹0.12 |
| News18 Madhya Pradesh Chhattisgarh | 341 | SD | ₹0.12 |
| News18 Punjab Haryana Himachal | 566 | SD | ₹0.12 |
| News18 Rajasthan | 335 | SD | ₹0.12 |
| News18 Uttar Pradesh Uttarakhand | 337 | SD | ₹0.12 |
| R Bharat | 316 | SD | Free |
| Sudarshan News | 364 | SD | Free |
| Times Now Navbharat HD | 327 | HD | ₹1.50 |
| TV9 Bharatvarsh | 320 | SD | Free |
| Zee Business | 331 | SD | ₹0.12 |
| Zee Hindustan | 319 | SD | ₹0.12 |
| Zee Madhya Pradesh Chhattisgarh | 343 | SD | ₹0.12 |
| Zee News | 311 | SD | ₹0.12 |
| Zee Rajasthan News | 336 | SD | ₹0.12 |
| Zee Uttar Pradesh Uttarakhand | 351 | SD | ₹0.12 |
Airtel DTH News Channel List
| Airtel DTH Channel List | Airtel DTH Channel Number | HD/SD | Price |
| --- | --- | --- | --- |
| Al Jazeera | 395 | SD | Free |
| BBC World News | 391 | SD | ₹1.18 |
| CNBC TV18 | 379 | SD | ₹4.72 |
| CNN International | 393 | SD | ₹0.59 |
| CNN News18 | 371 | SD | ₹0.59 |
| Dw TV | 397 | SD | Free |
| ET Now | 381 | SD | ₹3.54 |
| Good News Today | 322 | SD | Free |
| India Today | 372 | SD | ₹1.18 |
| Jan TV | 355 | SD | Free |
| Khabar Fast | 347 | SD | Free |
| MBC TV | 606 | SD | Free |
| Mirror Now | 377 | SD | ₹0.59 |
| Mk News | 345 | SD | Free |
| NDTV 24×7 | 369 | SD | ₹3.54 |
| NDTV Profit Prime | 382 | SD | ₹1.18 |
| Nepal 1 | 642 | SD | Free |
| Network 10 | 353 | SD | Free |
| NewsX | 374 | SD | Free |
| NK Tv 24×7 | 642 | SD | ₹1.00 |
| Republic TV | 376 | SD | Free |
| Times Now | 367 | SD | ₹3.54 |
| WION | 378 | SD | ₹1.18 |
Airtel DTH Sports Channel List
| Airtel DTH Channel List | Airtel DTH Channel Number | HD/SD | Price |
| --- | --- | --- | --- |
| 1Sports | 307 | SD | ₹4.72 |
| DD Sports | 298 | SD | Free |
| Eurosport HD | 305 | HD | ₹7.08 |
| Sony ESPN HD | 297 | HD | ₹8.26 |
| Sony Six | 291 | SD | ₹17.70 |
| Sony Six HD | 292 | HD | ₹22.42 |
| Sony Ten 1 | 285 | SD | ₹22.42 |
| Sony Ten 1 HD | 286 | HD | ₹22.42 |
| Sony Ten 2 | 287 | SD | ₹17.70 |
| Sony Ten 2 HD | 288 | HD | ₹20.06 |
| Sony Ten 3 | 289 | SD | ₹20.06 |
| Sony Ten 3 HD | 290 | HD | ₹20.06 |
| Star Sports 1 | 277 | SD | ₹22.42 |
| Star Sports 1 Bangla | 738 | SD | ₹22.42 |
| Star Sports 1 HD | 278 | HD | ₹22.42 |
| Star Sports 1 Hindi | 281 | SD | ₹22.42 |
| Star Sports 1 Hindi HD | 282 | HD | ₹22.42 |
| Star Sports 1 Kannada | 974 | SD | ₹22.42 |
| Star Sports 1 Telugu | 928 | SD | ₹22.42 |
| Star Sports 2 | 279 | SD | ₹7.08 |
| Star Sports 2 HD | 280 | HD | ₹22.42 |
| Star Sports 3 | 306 | SD | ₹4.72 |
| Star Sports First | 303 | SD | ₹1.18 |
| Star Sports Select 1 | 283 | SD | ₹22.42 |
| Star Sports Select 1 HD | 300 | HD | ₹22.42 |
| Star Sports Select 2 | 284 | SD | ₹8.26 |
| Star Sports Select 2 HD | 301 | HD | ₹11.80 |
Airtel DTH Kids Channel List with Channel Number and Price (2023)
| Airtel DTH Channel List | Airtel DTH Channel Number | HD/SD | Price |
| --- | --- | --- | --- |
| Baby TV HD | 676 | HD | ₹1.18 |
| Cartoon Network | 666 | SD | ₹5.02 |
| Cbeebies | 464 | SD | ₹5.90 |
| Discovery Kids | 672 | SD | ₹3.54 |
| Disney Channel | 659 | SD | ₹9.44 |
| Disney Junior | 681 | SD | ₹4.72 |
| ETV Bal Bharat | 466 | SD | ₹4.80 |
| Hungama TV | 655 | SD | ₹7.08 |
| Marvel HQ | 457 | SD | ₹4.72 |
| Nick | 663 | SD | ₹7.08 |
| Nick HD+ | 662 | HD | ₹11.80 |
| Nick Jr | 680 | SD | ₹1.18 |
| Pogo | 670 | SD | ₹5.02 |
| Sonic Nickelodeon | 674 | SD | ₹2.36 |
| Sony Yay | 471 | SD | ₹2.36 |
| Topper | 469 | SD | ₹69.62 |
Airtel DTH Music Channel List with Channel Number and Price (2023)
| Airtel DTH Channel List | Airtel DTH Channel Number | HD/SD | Price |
| --- | --- | --- | --- |
| 7S Music | 821 | SD | Free |
| 9X Jalwa | 492 | SD | Free |
| 9XM | 484 | SD | Free |
| B4U Music | 486 | SD | Free |
| E24 | 490 | SD | Free |
| Gemini Music HD | 931 | HD | ₹22.42 |
| Mastiii | 488 | SD | Free |
| MTV | 480 | SD | ₹3.54 |
| MTV Beats | 482 | SD | ₹0.12 |
| MTV Beats HD | 482 | HD | ₹1.18 |
| Showbox | 494 | SD | Free |
| Star Maa Music | 932 | SD | ₹1.18 |
| Vh1 | 507 | SD | ₹1.18 |
| Zing | 501 | SD | ₹0.12 |
| Zoom | 496 | SD | ₹0.59 |
Airtel DTH Infotainment Channel List
| Airtel DTH Channel List | Airtel DTH Channel Number | HD/SD | Price |
| --- | --- | --- | --- |
| Animal Planet | 426 | SD | ₹2.36 |
| Animal Planet HD World | 427 | HD | ₹3.54 |
| DD Arunprabha | 649 | SD | Free |
| DD Gyan Darshan | 442 | SD | Free |
| DD Retro | 154 | SD | Free |
| Discovery Channel | 420 | SD | ₹4.72 |
| Discovery HD World | 421 | HD | ₹7.08 |
| Discovery Science | 430 | SD | ₹1.18 |
| Discovery Turbo | 431 | SD | ₹1.18 |
| Fox Life | 424 | SD | ₹1.18 |
| Fox Life HD | 425 | HD | ₹1.18 |
| History TV18 | 428 | SD | ₹3.54 |
| History TV18 HD | 433 | HD | ₹8.26 |
| KITE VICTERS | 867 | SD | Free |
| Nat Geo Wild | 434 | SD | ₹1.18 |
| Nat Geo Wild HD | 435 | HD | ₹5.90 |
| Nipuna | 949 | SD | Free |
| Sony BBC Earth | 438 | SD | ₹4.72 |
| Sony BBC Earth HD | 439 | HD | ₹11.80 |
| Vidya | 948 | SD | Free |
Airtel DTH Lifestyle Channel List
| Airtel DTH Channel List | Airtel DTH Channel Number | HD/SD | Price |
| --- | --- | --- | --- |
| Fashion TV | 416 | SD | Free |
| Food Food | 412 | SD | Free |
| Good Times | 410 | S | ₹1.77 |
| Naaptol | 218 | SD | Free |
| TLC | 408 | SD | ₹2.36 |
| TLC HD | 409 | HD | ₹3.54 |
| TravelXP | 414 | SD | ₹3.54 |
| Zee Zest | 413 | SD | ₹1.18 |
Airtel DTH Devotional Channel List
| Airtel DTH Channel List | Airtel DTH Channel Number | HD/SD | Price |
| --- | --- | --- | --- |
| Aastha | 681 | SD | Free |
| Arihant TV | 687 | SD | Free |
| Bhakti TV | 942 | SD | Free |
| Divya TV | 688 | SD | Free |
| God TV | 684 | SD | Free |
| Goodnews TV | 695 | SD | Free |
| Grace TV | 696 | SD | Free |
| Harvest TV | 872 | SD | Free |
| Ishwar TV | 689 | SD | Free |
| Jinvani Channel | 676 | SD | Free |
| MH One Shraddha | 683 | SD | Free |
| Paras TV | 685 | SD | Free |
| Peace of Mind | 678 | SD | Free |
| PTC Simran | 574 | SD | Free |
| Sadhna TV | 677 | SD | Free |
| Sanskar | 682 | SD | Free |
| Santvani | 697 | SD | Free |
| Sarv Dharam Sangam | 690 | SD | Free |
| Satsang TV | 701 | SD | Free |
| Shubh TV | 692 | SD | Free |
| Shubhsandesh TV | 694 | SD | Free |
| Subharti TV | 698 | SD | Free |
Airtel DTH Bengali Channel List
| Airtel DTH Channel List | Airtel DTH Channel Number | HD/SD | Price |
| --- | --- | --- | --- |
| Aakash aath | 712 | SD | Free |
| ABP Ananda | 724 | SD | Free |
| Colors Bangla | 705 | SD | ₹8.26 |
| Colors Bangla Cinema | 721 | SD | ₹1.18 |
| Colors Bangla HD | 706 | HD | ₹16.52 |
| CTVN AKD Plus | 714 | SD | Free |
| DD Bangla | 739 | SD | Free |
| DHOOM MUSIC | 735 | SD | Free |
| Enterr10 Bangla | 715 | SD | Free |
| Jalsha Movies | 719 | SD | ₹7.08 |
| Jalsha Movies HD | 720 | HD | ₹22.42 |
| Kolkata TV | 726 | SD | Free |
| News Time Bangla | 727 | SD | Free |
| News18 Bangla | 725 | SD | ₹0.12 |
| Ruposhi Bangla | 709 | SD | Free |
| Sangeet Bangla | 736 | SD | Free |
| Sony Aath | 711 | SD | ₹4.72 |
| Star Jalsha | 707 | SD | ₹22.42 |
| Star Jalsha HD | 708 | HD | ₹22.42 |
| Sun Bangla | 711 | SD | Free |
| TV9 Bangla | 729 | SD | Free |
| Zee 24 Ghanta | 723 | SD | ₹0.12 |
| Zee Bangla | 703 | SD | ₹22.42 |
| Zee Bangla Cinema | 717 | SD | ₹2.36 |
| Zee Bangla HD | 704 | HD | ₹22.42 |
Airtel DTH Gujarati Channel List with Channel Number and Price (2021)
| Airtel DTH Channel List | Airtel DTH Channel Number | HD/SD | Price |
| --- | --- | --- | --- |
| ABP Asmita | 588 | SD | Free |
| CNBC Bajar | 584 | SD | ₹1.18 |
| Colors Gujarati | 578 | SD | ₹5.90 |
| Colors Gujarati Cinema | 580 | SD | ₹1.18 |
| DD Girnar | 589 | SD | Free |
| News18 Gujarati | 582 | SD | ₹0.12 |
| Sandesh News | 586 | SD | Free |
| TV9 Gujarati | 583 | SD | Free |
| Zee 24 Kalak | 587 | SD | ₹0.12 |
Airtel DTH Marathi Channel List
| Airtel DTH Channel List | Airtel DTH Channel Number | HD/SD | Price |
| --- | --- | --- | --- |
| 9X Jhakaas | 544 | SD | Free |
| ABP Majha | 534 | SD | Free |
| Colors Marathi | 518 | SD | ₹11.80 |
| Colors Marathi HD | 519 | HD | ₹20.06 |
| DD Sahyadri | 548 | SD | Free |
| Fakt Marathi | 530 | SD | Free |
| Maiboli | 529 | SD | Free |
| News18 Lokmat | 537 | SD | ₹0.12 |
| Saam TV | 535 | SD | Free |
| Sangeet Marathi | 545 | SD | Free |
| Shemaroo Marathibana | 531 | SD | Free |
| Sony Marathi | 524 | SD | ₹4.72 |
| Star Pravah | 520 | SD | ₹10.62 |
| Star Pravah HD | 521 | HD | ₹17.70 |
| TV9 Marathi | 539 | SD | Free |
| Zee 24 Taas | 538 | SD | ₹0.12 |
| Zee Marathi | 516 | SD | ₹22.42 |
| Zee Marathi HD | 517 | HD | ₹22.42 |
| Zee Talkies | 527 | SD | ₹2.36 |
| Zee Talkies HD | 528 | HD | ₹22.42 |
| Zee Yuva | 522 | SD | ₹1.18 |
Airtel DTH Oriya Channel List
| Airtel DTH Channel List | Airtel DTH Channel Number | HD/SD | Price |
| --- | --- | --- | --- |
| Alankar | 601 | SD | ₹4.72 |
| Argus | 609 | SD | ₹1.00 |
| Colors Odia | 593 | SD | ₹7.08 |
| DD Odia | 617 | SD | Free |
| Kalinga TV | 605 | SD | Free |
| Kanak News | 604 | SD | Free |
| Manjari TV | 600 | SD | Free |
| Nandighosha TV | 611 | SD | Free |
| News18 Odia | 603 | SD | ₹0.12 |
| OTV | 607 | SD | Free |
| Prameya News7 | 610 | SD | Free |
| Prarthana TV | 595 | SD | ₹2.36 |
| Tarang Music | 614 | SD | ₹2.36 |
| Tarang TV | 594 | SD | ₹11.80 |
| Zee Odisha | 608 | SD | ₹0.12 |
| Zee Sarthak | 596 | SD | ₹22.42 |
Airtel DTH Punjabi Channel List
| Airtel DTH Channel List | Airtel DTH Channel Number | HD/SD | Price |
| --- | --- | --- | --- |
| 9X Tashan | 569 | SD | Free |
| Balle Balle | 570 | SD | Free |
| Chardikla Time TV | 557 | SD | Free |
| DD Punjabi | 572 | SD | Free |
| Maha Punjabi | 559 | SD | Free |
| Manoranjan Movies | 560 | SD | Free |
| MH One | 566 | SD | Free |
| Pitaara TV | 561 | SD | Free |
| PTC Chak De | 568 | SD | Free |
| PTC Music | 573 | SD | Free |
| PTC News | 563 | SD | Free |
| PTC Punjabi | 555 | SD | Free |
| PTC PUNJABI GOLD | 560 | SD | Free |
| Zee Punjab Haryana Himachal Pradesh | 562 | SD | ₹0.12 |
| Zee Punjabi | 556 | SD | ₹3.54 |
Airtel DTH Tamil Channel List
| Airtel DTH Channel List | Airtel DTH Channel Number | HD/SD | Price |
| --- | --- | --- | --- |
| Aaseervatham TV | 814 | SD | Free |
| Adithya TV | 769 | SD | ₹10.62 |
| Angel TV | 815 | SD | Free |
| Asianet Plus | 835 | SD | ₹5.90 |
| CAPTAIN TV | 747 | SD | Free |
| Chutti TV | 801 | SD | ₹7.08 |
| Colors Tamil | 778 | SD | ₹3.54 |
| Colors Tamil HD | 764 | HD | ₹8.26 |
| D Tamil | 798 | SD | ₹4.72 |
| DD Podhigai | 820 | SD | Free |
| Isaiaruvi | 805 | SD | Free |
| J Movies | 780 | SD | ₹2.66 |
| Jaya Max | 811 | SD | ₹2.66 |
| Jaya Plus | 790 | SD | ₹0.59 |
| Jaya TV | 762 | SD | ₹7.08 |
| Kalaignar TV | 760 | SD | Free |
| KTV | 756 | SD | ₹22.42 |
| KTV HD | 757 | HD | ₹22.42 |
| Madha TV | 816 | SD | Free |
| Makkal TV | 768 | SD | Free |
| Mega 24 | 750 | SD | ₹1.18 |
| Mega TV | 750 | SD | ₹3.54 |
| Murasu TV | 791 | SD | Free |
| Music Zone | 773 | SD | Free |
| Nambikkai TV | 817 | SD | Free |
| News 7 Tamil | 783 | SD | Free |
| News J | 791 | SD | Free |
| News18 Tamil Nadu | 793 | SD | ₹0.12 |
| Polimer News | 786 | SD | Free |
| Polimer TV | 766 | SD | Free |
| Puthiya Thalaimurai | 784 | SD | Free |
| Puthuyugam TV | 753 | SD | Free |
| Raj Digital Plus | 748 | SD | ₹1.77 |
| Raj Musix Tamil | 813 | SD | ₹1.18 |
| Raj News Tamil | 794 | SD | ₹0.30 |
| Raj TV | 764 | SD | ₹3.54 |
| Sathiyam TV | 792 | SD | Free |
| Seithigal | 785 | SD | Free |
| Sirippoli | 767 | SD | Free |
| Sri Sankara TV | 679 | SD | Free |
| Star Sports 1 Tamil | 803 | SD | ₹20.06 |
| Star Vijay | 758 | SD | ₹20.06 |
| Star Vijay HD | 759 | HD | ₹22.42 |
| Star Vijay Super | 772 | SD | ₹2.36 |
| Sun Life | 806 | SD | ₹10.62 |
| Sun Music | 809 | SD | ₹7.08 |
| Sun Music HD | 810 | HD | ₹22.42 |
| Sun News | 789 | SD | ₹1.18 |
| Sun TV | 754 | SD | ₹22.42 |
| Sun TV HD | 755 | HD | ₹22.42 |
| Tamil Naaptol | 773 | SD | Free |
| Thanthi TV | 787 | SD | Free |
| Vasanth TV | 771 | SD | Free |
| Vendhar TV | 770 | SD | Free |
| Zee Tamil | 751 | SD | ₹14.16 |
| Zee Tamil HD | 752 | HD | ₹22.42 |
| Zee Thirai | 775 | SD | ₹5.90 |
Airtel DTH Telugu Channel List
| Airtel DTH Channel List | Airtel DTH Channel Number | HD/SD | Price |
| --- | --- | --- | --- |
| 10TV | 918 | SD | Free |
| ABN Andhra Jyothi | 909 | SD | Free |
| Aradana TV | 944 | SD | Free |
| DD Saptagiri | 947 | SD | Free |
| DD Yadagiri | 946 | SD | Free |
| Divyavani TV | 943 | SD | Free |
| ETV Abhiruchi | 939 | SD | ₹2.36 |
| ETV Andhra Pradesh | 904 | SD | ₹1.18 |
| ETV Cinema | 899 | SD | ₹7.08 |
| ETV HD | 880 | HD | ₹22.42 |
| ETV Life | 938 | SD | ₹1.18 |
| ETV Plus | 889 | SD | ₹8.26 |
| ETV Telangana | 916 | SD | ₹1.18 |
| ETV Telugu | 879 | SD | ₹20.06 |
| Gemini Comedy | 885 | SD | ₹5.90 |
| Gemini Life | 933 | SD | ₹5.90 |
| Gemini Movies | 895 | SD | ₹20.06 |
| Gemini Movies HD | 896 | HD | ₹22.42 |
| Gemini Music | 930 | SD | ₹4.72 |
| Gemini TV | 877 | SD | ₹22.42 |
| Gemini TV HD | 878 | HD | ₹22.42 |
| Kushi TV | 926 | SD | ₹4.72 |
| NTV Telugu | 906 | SD | Free |
| Raj Musix Telugu | 935 | SD | Free |
| Raj News Telugu | 920 | SD | Free |
| Sakshi TV | 907 | SD | Free |
| Star Maa | 881 | SD | ₹22.42 |
| Star Maa Gold | 887 | SD | ₹2.36 |
| Star Maa HD | 882 | HD | ₹22.42 |
| Star Maa Movies | 897 | SD | ₹11.80 |
| Star Maa Movies HD | 898 | HD | ₹22.42 |
| Studio One+ | 945 | SD | Free |
| Subhavaartha TV | 941 | SD | Free |
| SVBC | 940 | SD | Free |
| T News | 914 | SD | Free |
| Telugu Naaptol | 890 | SD | Free |
| TV5 News | 910 | SD | Free |
| TV9 Telugu | 905 | SD | Free |
| V6 News | 912 | SD | Free |
| Vissa | 891 | SD | Free |
| Zee Cinemalu | 900 | SD | ₹11.80 |
| Zee Cinemalu HD | 901 | HD | ₹18.88 |
| Zee Telugu | 882 | SD | ₹22.42 |
| Zee Telugu HD | 884 | HD | ₹22.42 |
Airtel DTH Kannada Channel List
| Airtel DTH Channel List | Airtel DTH Channel Number | HD/SD | Price |
| --- | --- | --- | --- |
| Asianet Suvarna News | 979 | SD | Free |
| BTV NEWS | 980 | SD | Free |
| Chintu TV | 988 | SD | ₹7.08 |
| Colors Kannada | 955 | SD | ₹22.42 |
| Colors Kannada Cinema | 972 | SD | ₹2.36 |
| Colors Kannada HD | 956 | HD | ₹22.42 |
| Colors Super | 965 | SD | ₹3.54 |
| DD Chandana | 995 | SD | Free |
| Dighvijay 24×7 News | 985 | SD | Free |
| Kannada Naaptol | 966 | SD | Free |
| Kasthuri | 961 | SD | Free |
| News 1st | 982 | SD | Free |
| News18 Kannada | 978 | SD | ₹0.12 |
| Public TV | 981 | SD | Free |
| Raj Musix Kannada | 991 | SD | Free |
| Raj News Kannada | 983 | SD | Free |
| Star Suvarna | 959 | SD | ₹22.42 |
| Star Suvarna HD | 960 | HD | ₹22.42 |
| Star Suvarna Plus | 972 | SD | ₹5.90 |
| TV9 Kannada | 976 | SD | Free |
| Udaya Comedy | 962 | SD | ₹7.08 |
| Udaya Movies | 970 | SD | ₹18.88 |
| Udaya Music | 990 | SD | ₹7.08 |
| Udaya TV | 953 | SD | ₹20.06 |
| Udaya TV HD | 954 | HD | ₹22.42 |
| Zee Kannada | 957 | SD | ₹22.42 |
| Zee Kannada HD | 958 | HD | ₹22.42 |
| Zee Picchar | 975 | SD | ₹3.54 |
Airtel DTH Malayalam Channel List
| Airtel DTH Channel List | Airtel DTH Channel Number | HD/SD | Price |
| --- | --- | --- | --- |
| Amrita TV | 836 | SD | Free |
| Asianet | 826 | SD | ₹22.42 |
| Asianet HD | 827 | HD | ₹22.42 |
| Asianet Movies | 843 | SD | ₹17.70 |
| Asianet News | 852 | SD | Free |
| ATE TV | 872 | SD | Free |
| Darshana TV | 866 | SD | Free |
| DD Malayalam | 871 | SD | Free |
| Flowers | 832 | SD | ₹11.80 |
| Goodness | 870 | SD | Free |
| JaiHind Tv | 849 | SD | Free |
| Janam TV | 838 | SD | Free |
| Kairali News | 854 | SD | Free |
| Kairali TV | 834 | SD | Free |
| Kairali We | 837 | SD | Free |
| Kappa TV | 864 | SD | Free |
| Kaumudy TV | 839 | SD | Free |
| Kochu TV | 861 | SD | ₹5.90 |
| Malayalam Naaptol | 842 | SD | Free |
| Manorama News | 851 | SD | Free |
| Mathrubhumi News | 853 | SD | Free |
| Mazhavil Manorama | 830 | SD | Free |
| Mazhavil Manorama HD | 831 | HD | Free |
| Media One TV | 850 | SD | Free |
| News18 Kerala | 855 | SD | ₹0.12 |
| Powervision Tv | 873 | SD | Free |
| Raj Musix Malayalam | 865 | SD | Free |
| Raj News Malayalam | 856 | SD | Free |
| Safari TV | 868 | SD | Free |
| SHALOM TV | 869 | SD | Free |
| Surya Comedy | 846 | SD | ₹4.72 |
| Surya Movies | 845 | SD | ₹12.98 |
| Surya Music | 863 | SD | ₹4.72 |
| Surya TV | 828 | SD | ₹14.16 |
| Surya TV HD | 829 | HD | ₹22.42 |
| Zee Keralam | 832 | SD | ₹0.12 |
| Zee Keralam HD | 833 | HD | ₹9.44 |
Airtel DTH Bhojpuri Channel List
| Airtel DTH Channel List | Airtel DTH Channel Number | HD/SD | Price |
| --- | --- | --- | --- |
| Anjan TV | 658 | SD | Free |
| B4U Bhojpuri | 662 | SD | Free |
| Bhojpuri Cinema | 661 | SD | Free |
| Big Ganga | 653 | SD | ₹0.59 |
| Dabang | 655 | SD | Free |
| Dangal | 652 | SD | Free |
| Dishum | 657 | SD | Free |
| Enterr10 Rangeela | 654 | SD | Free |
| Filamchi | 665 | SD | ₹0.30 |
| Sangeet Bhojpuri | 667 | SD | Free |
| Zee Bihar Jharkhand | 659 | SD | ₹0.12 |
| Zee Biskope | 663 | SD | ₹0.11 |
Airtel DTH Urdu Channel List
| Airtel DTH Channel List | Airtel DTH Channel Number | HD/SD | Price |
| --- | --- | --- | --- |
| Channel WIN | 795 | SD | Free |
| DD Kashir | 627 | SD | Free |
| DD Urdu | 626 | SD | Free |
| Gulistan News | 629 | SD | Free |
| News18 Urdu | 625 | SD | ₹0.12 |
| Tehzeeb TV | 624 | SD | Free |
| Zee Salaam | 622 | SD | ₹0.12 |
Airtel DTH Assamese Channel List
| Airtel DTH Channel List | Airtel DTH Channel Number | HD/SD | Price |
| --- | --- | --- | --- |
| Assam Talks | 640 | SD | Free |
| DD Imphal | 648 | SD | Free |
| DD North East | 647 | SD | Free |
| Jonack | 634 | SD | Free |
| News Live | 641 | SD | Free |
| News18 Assam North East | 644 | SD | ₹0.12 |
| North East Live | 645 | SD | Free |
| Prag News | 638 | SD | Free |
| Pratidin Time | 639 | SD | Free |
| Ramdhenu | 635 | SD | Free |
| Rang | 633 | SD | Free |
| Rengoni | 632 | SD | Free |
| | |
| --- | --- |
| Author | Airtle |
| Language | English |
| No. of Pages | 86 |
| PDF Size | 2.1 MB |
| Category | List |
Airtel Digital TV Channel List PDF Free Download