'Ysr Cheyutha Apply Online' PDF Quick download link is given at the bottom of this article. You can see the PDF demo, size of the PDF, page numbers, and direct download Free PDF of 'YSR Cheyutha Application' using the download button.
YSR Cheyutha Application Form PDF Free Download
YSR Cheyutha Scheme Form 2023
YSR Cheyutha Scheme Eligibility, Application Payment Status: YSR Cheyutha is a financially supportive scheme launched by the Government of Andhra Pradesh.
The main objective of this scheme is to provide financial assistance for weaker sections of women who are in the communities of SC, ST, OBC, and minorities.
In the prospect to enhance the rate of women's empowerment, the scheme provides a total of Rs. 75,000 for the successive 4 years.
This scheme is initiated by AP Chief Minister YS Jagan Mohan Reddy under the Andhra Pradesh women's welfare department. Women in the age group of 45 – 60 who come from minority communities are eligible for the YSR Cheyutha scheme.
This article mainly focuses on explaining the benefits of the AP YSR Cheyutha scheme, the application procedure, eligibility criteria, required documents and check payment status.
Eligibility Criteria For YSR Cheyutha Scheme 2023
To Apply For This Scheme, You Have To Keep Some Things In Mind, Which Are As Follows
Your Age Should Be 45 To 60 Years For This Scheme.
If There Is A Government Job In Your Family, Then You Cannot Apply.
Even If You Have More Than 3 Acres Of Land, You Cannot Apply For This Scheme.
The Woman Who Wants To Apply Must Have An Annual Income Of Rs.12,000/-.
You Must Have A Permanent Residence In Andhra Pradesh, Then Only You Can Apply.
Only Women Can Apply For This Scheme.
Only Those Women Who Belong To SC/ST/BC Category Can Apply.
Even If You Have A 4 Wheeler Vehicle, You Cannot Apply For This Scheme.
Scheme Implementation
The implementation of the YSR Cheyutha Scheme 2023 has been started in the state from Wednesday, 12 August 2020.
To provide marketing opportunities and technical support to women and successful implementation of the scheme, the state government signed MoUs with three companies.
MoU has been signed with Hindustan Unilever Limited (HUL), ITC, and Procter & Gamble (P&G) in the presence of Chief Minister YS Jagan Mohan Reddy on August 3, 2020. HUL Chairman and Managing Director Sanjiv Mehta, ITC Executive Director Sanjiv Puri, and P&G India CEO Madhusudan Gopalan were also present there through video conferencing when the MoU was signed.
Objective of the YSR Cheyutha Scheme
The major objective of the YSR Reddy Government behind starting this scheme is to empower the women of the state. Under this scheme, the government will provide financial help to women.
YSR Cheyutha Scheme Features/Benefits
Under this scheme 75000 rupees will be given to the women beneficiaries of SC, ST, BC or minority communities in the time spam of 4 years
This is a 100% government-funded scheme
Benefits will be directly forwarded to the beneficiary's bank account through Direct Transfer Method.
YSR Cheyutha Scheme Eligibility criteria
Seekers who meet the eligibility criteria mentioned below can apply for this scheme:
Permanent resident of the Andhra Pradesh State
Age should be in between 45 to 60 years
Only women candidates of SC, ST, BC, or minority community
No one in the applicant family should be a government employee
Must now own more than 3 acres of land
Must not own any four wheeler
Documents Required
Aadhaar Card
Address Proof
Age Proof
Bank Account Passbook
Caste Certificate
Domicile Certificate
Mobile Number
Photograph etc.
YSR Cheyutha Amount Status 2023
Andhra Pradesh Districts –
Andhra Pradesh Districts – Old and New
Alluri Sitharama Raju
Anakapalli
Ananthapuram
Annamayya
Bapatla
Chittoor
East Godavari
Eluru
Guntur
Kakinada
Kona Seema
Krishna
Kurnool
Manyam
NTR District
Nandyal
Palnadu
Prakasam
SPS Nellore
Sri Satyasai District
Sri. Balaji Dist
Srikakulam
Vishakhapatnam
Vizianagaram
West Godavari
YSR Kadapa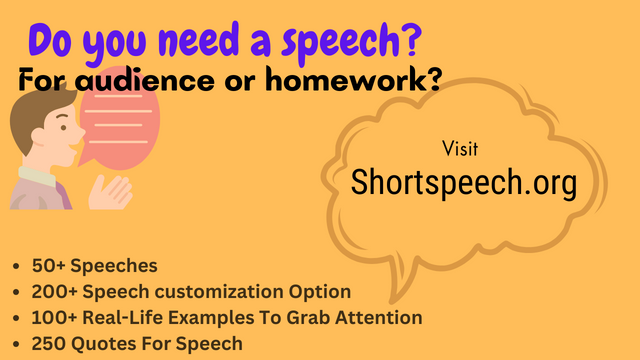 More Schemes
Apart From The Above-Given Scheme, Many Other Schemes Jagan Mohan Reddy Has Launched To Help All Of The Residents
Named 'YSR Sampoorna Poshana Plus', The Plan Has Currently Extended To Profit 77 Ancestral Manuals. It Has Chosen To Burn Through ₹1,863.11 Crores Under Both The Plans.
The Cabinet Likewise Affected Certain Adjustments In The Lodging Plan According To The Bearings Of The High Court.
According To The New Terms And Conditions, The Assigned House Destinations Can Be Sold Simply After The Recipient Builds A House And Dwells In It For A Base Time Of Five Years.
Under The 'YSR Vidhya Deevena', The Charge Repayment Would Be Legitimately Credited To The Records Of The Moms In Four Portions So As To Give Them The Option To Scrutinize The Administration With Respect To Scholastics And Foundation, The Minister Said.
In Another Significant Choice, The Cabinet Had, On A Basic Level, Consented To Set Up A Sanskrit Foundation In Tirupati. It Additionally Cleared The Recommendations To Build Up Telugu And Sanskrit Institutes Under The A.P. Advanced Education Society.
| | |
| --- | --- |
| Author | YSR |
| Language | English |
| No. of Pages | 1 |
| PDF Size | 1 MB |
| Category | Scheme |
| Source/Credits | gsws-nbm.ap.gov.in |
YSR Cheyutha Application Form PDF Free Download