'Time B-School Ranking 2022' PDF Quick download link is given at the bottom of this article. You can see the PDF demo, size of the PDF, page numbers, and direct download Free PDF of 'Time B-School Categorisation' using the download button.
Time B-school ranking PDF Free Download
Top B-School List
There are 3000+ B-Schools in India and students often get confused about narrowing down to a list of B-Schools that they may wish to apply.
Choosing a B-School to pursue an MBA requires one to consider many factors – the reputation the B-School enjoys, the career opportunities it opens up, the placement track record, the fees, the legacy, and the infrastructure are the primary factors a student considers.
To help a student shortlist the B-School he should apply to, IMS has recommended a list of Top B-Schools in the country based on placement track record, tuition fees, brand name, infrastructure, faculty strength, location, and feedback from students amongst other factors.
| | | | | |
| --- | --- | --- | --- | --- |
| Institute Name | IMS Classification | Average Salary | Fees | Exams Accepted |
| FMS | A1 (CDC) | 34.1 | 4.92 | CAT |
| IIM Ahmedabad (PGP) | A1 (CDC) | 32.8# | 26 | CAT |
| IIM Bangalore (PGP + PGPBA) | A1 (CDC) | 33.82# | 24.5 | CAT |
| IIM Calcutta (MBA) | A1 (CDC) | 35.07 | 28 | CAT |
| IIM Indore (PGP) | A1 (CDC) | 30.21 | 23.2 | CAT |
| IIM Kozhikode (PGP + PGP-Finance + PGP-LSM) | A1 (CDC) | 31.02 | 22.5 | CAT |
| IIM Lucknow (PGP + PGP-ABM) | A1 (CDC) | 32.2 | 19.3 | CAT |
| Indian School of Business (PGP) | A1 (CDC) | 34.21 | 36 | CAT, GMAT |
| SPJIMR | A1 (CDC) | 33.02 | 19 | CAT,GMAT |
| XLRI | A1 (CDC) | 32.7 | 23.6 | XAT |
| IIFT | A2 | 25.16# | 21.8 | IIFT |
| IIM Calcutta (PGDBA) | A2 | 29.71 | 24 | PGDBA |
| IIM-Shillong (PGP) | A2 | 26.96 | 17.6 | CAT |
| IISc Bangalore (M.Mgt) | A2 | 26.8# | 5.42 | CAT,GMAT |
| SJMSOM IIT Bombay (MBA) | A2 | 28.88 | 9.76 | CAT |
| JBIMS (MMS) | A2 | 27.63# | 9 | CET,CAT,CMAT |
| MDI (PGDM + PGDM-IB + PGDM-HRM) | A2 | 27.67 | 23.5 | CAT,GMAT |
| NITIE (PGDIM + PGDSM) | A2 | 25.4# | 14.6 | CAT |
| TISS (HRM) | A2 | 27.22# | 2.07 | TISSNET |
| TISS (ODCL) | A2 | 25.4# | 9.24 | TISSNET |
| IIM-Ahmedabad (FABM) | A3 | 21.5# | 26 | CAT |
| IIM Indore (PGP-HRM) | A3 | 20.4# | 21.3 | CAT |
| IIM Lucknow (PGP-SM) | A3 | 21.05# | 19.3 | CAT |
| DMS IIT Delhi (MBA) | A3 | 22.69# | 9.92 | CAT |
| SVKM's NMIMS, Mumbai (MBA Core) | A3 | 23.07# | 25.8 | NMAT |
| SIBM Pune (MBA) | A3 | 26.77 | 25.2 | SNAP |
| Great Lakes Chennai (PGPM) | A4 | 18.1 | 20.8 | CAT,XAT,CMAT,GMAT |
| IIM Raipur (PGP) | A4 | 17.73# | 15.5 | CAT |
| IIM-Ranchi (MBA) | A4 | 16.17# | 16.2 | CAT |
| IIM Rohtak (PGP) | A4 | 18.73 | 17.9 | CAT |
| IIM Tiruchirappalli (PGPM + PGPM-HR) | A4 | 17.01# | 19.7 | CAT |
| IIM Udaipur (MBA) | A4 | 20.32 | 20.1 | CAT |
| VGSOM IIT Kharagpur (MBA) | A4 | 19.36# | 11.6 | CAT |
| DOMS IIT Madras (MBA) | A4 | 20.19 | 7.7 | CAT |
| JBIMS (MSc Finance) | A4 | 19.35# | 9 | CAT, XAT,GMAT,MICAT |
| MICA, Ahmedabad (PGDM-C + PGDM) | A4 | 20 | 21 | CAT, XAT, GMAT,MICAT |
| SVKM's NMIMS, Mumbai (MBA HR) | A4 | 19.4# | 25.8 | CAT, CET |
| SCMHRD Pune (MBA) | A4 | 23.71 | 24.1 | SNAP |
| XIM University (MBA BM) | A4 | 20.03 | 21.5 | CAT,XAT,GMAT,X-GMT |
| BITSoM (MBA) | A5 | 23.85 | 25.7 | CAT,GMAT,GRE |
| DMS – IIT Roorkee – MBA | A5 | 18.34 | 4.8 | CAT |
| IMI Delhi – PGDM | A5 | 17.2 | 22.3 | CAT,XAT,GMAT |
| IIM Amritsar (MBA + MBA BA + MBA HRM) | A5 | 16.51 | 15.2 | CAT |
| IIM-Jammu (MBA) | A5 | 16.43 | 15.6 | CAT |
| IIM-Kashipur (MBA + MBA Analytics) | A5 | 15.21# | 14.1 | CAT |
| IIM Nagpur (MBA) | A5 | 16.74 | 18 | CAT |
| IIM-Ranchi (MBA-Business Analytics) | A5 | | 16.3 | CAT |
| IIM-Ranchi (MBA-HR) | A5 | 15.63# | 16 | CAT |
| IIM Visakhapatnam (PGP) | A5 | 15.47 | 18.3 | CAT |
| IME IIT Kanpur (MBA) | A5 | 16.61# | 11.5 | CAT |
| IMT-Ghaziabad (PGDM) | A5 | 17.6 | 19.5 | CAT,GMAT,XAT |
| JBIMS (MHRD) | A5 | 16.5# | 10 | Own Test |
| SCMHRD Pune (MBA BA) | A5 | 17.3# | 18.7 | SNAP |
| IIT Kharagpur MHRM | B1 | 15.43 | 4.5 | CAT |
| GIM (PGDM) | B1 | 14.87 | 21 | CAT,XAT,CMAT,GMAT |
| Great Lakes Chennai (PGDM) | B1 | 14.5# | 18.8 | CAT,XAT,CMAT,GMAT |
| Great Lakes Gurgaon (PGPM) | B1 | 15.8# | 19.8 | CAT,XAT,CMAT,GMAT |
| IMI Delhi – PGDM B&FS | B1 | 16.48 | 22.3 | CAT,XAT,GMAT |
| IMI Delhi – PGDM HRM | B1 | 15.58 | 22.3 | CAT,XAT,GMAT |
| IIM-Bodh Gaya (MBA) | B1 | 15.92 | 13 | CAT |
| IIM Sambalpur (MBA) | B1 | 16.64 | 13 | CAT |
| IIM-Sirmaur (MBA) | B1 | 12.74# | 14.8 | CAT |
| IMT-Ghaziabad (PGDM Marketing) | B1 | 18.08 | 19.5 | CAT,GMAT,XAT |
| IMT-Ghaziabad (PGDM BFS) | B1 | 16.27 | 24 | CAT,GMAT,XAT |
| IMT-Ghaziabad (PGDM DCP) | B1 | 16.56 | 27.2 | CAT,GMAT,XAT |
| IMT-Ghaziabad (PGDM-Finance) | B1 | 15.59 | 19.5 | CAT,GMAT,XAT |
| IRMA Anand – PGDM RM | B1 | 14.33 | 16.1 | CAT,XAT,CMAT |
| Masters' Union (PGP TBM) | B1 | 33.07 | 25.4 | CAT,GRE,GMAT,Own Test |
| SDA Bocconi Asia Center – IMBÂ | B1 | 14.3 | 21.6 | CAT,NMAT,GMAT,Bocconi Test,GRE |
| SIMSREE Mumbai – MMS | B1 | 13.33# | 4.38 | CET,CAT,CMAT |
| SME – IIT Jodhpur | B1 | 13.02# | 11 | CAT |
| SVKM's NMIMS, Mumbai (Dual Degree MBA Decision Science & Analytics with Purdue University) | B1 | 17.94# | 34 | NMAT |
| SVKM's NMIMS, Mumbai (MBA Business Analytics + MBA Digital Transformation) | B1 | 15.643 | 20 | NMAT |
| SCMHRD Pune (MBA IDM) | B1 | 14.31# | 16.1 | SNAP |
| TAPMI Manipal (MBA) | B1 | 14.6 | 19.5 | CAT,XAT,GMAT,NMAT |
| UBS Chandigarh – MBA | B1 | 13.72 | 3.35 | CAT |
| Xavier University (MBA HRM) | B1 | 15.12 | 21.3 | CAT,XAT,GMAT,X-GMT,NMAT |
| BITS Pilani – MBA BA | B2 | 15.9 | 10.9 | CAT,XAT,GMAT,Own Test |
| FORE (PGDM + IB + BDA + FM) | B2 | 14.5 | 20.4 | CAT,XAT,GMAT |
| GIM (PGDM BDA) | B2 | 17.2 | 21 | CAT,XAT,CMAT,GMAT,GAAT |
| IIM-Sirmaur (MBA Tourism & HM) | B2 | 10.6# | 14.8 | CAT,GMAT,IIM Sirmaur Test |
| IMT-Ghaziabad (PGDM DCP) | B2 | 16.56 | 27.2 | CAT,XAT,GMAT |
| DBE DU (MBA BE) | B2 | 12.54# | 3.24 | CAT |
| MIB DSE DU (MBA HRD) | B2 | 12.5# | 2.3 | CAT |
| MIB DSE DU (MBA IB) | B2 | 13.94# | 2.3 | CAT |
| SIOM – Nashik – MBA Operations | B2 | 12.38 | 16.4 | SNAP |
| SIIB | B2 | 13.12# | 20.7 | SNAP |
| TAPMI Manipal (MBA BKFS) | B2 | 15.7 | 19.5 | CAT, XAT,GMAT, NMAT |
| TAPMI Manipal (MBA HRM) | B2 | 12.8 | 19.5 | CAT,XAT, GMAT,NMAT |
| TAPMI Manipal (MBA Marketing) | B2 | 14.8 | 19.5 | CAT, XAT,GMAT, NMAT |
| GIM (PGDM BIFS) | B3 | 14.61 | 21 | CAT, XAT,CMAT,GMAT |
| GIM (PGDM HCM) | B3 | 15 | 21 | CAT,XAT, CMAT, GMAT |
| IIT(ISM) Dhanbad | B3 | 11.67# | 3.6 | CAT |
| K. J. Somaiya (MBA) | B3 | 12.28 | 21.8 | CAT,XAT,GMAT,NMAT,CMAT |
| LBSIM | B3 | 12.42 | 17.9 | SIIB (MBA – Agri-Business) |
| MANAGE Hyderabad – PGDM ABM | B3 | 11.51 | 8.5 | CAT |
| MDI – Murshidabad – PGDM | B3 | 12.67 | 13.2 | CAT |
| NMIMS, Navi Mumbai | B3 | 13.87 | 19.5 | NMAT |
| NIBM Pune – PGDM BFS | B3 | 15.22 | 16 | CAT, XAT, CMAT |
| NMIMS – Bengaluru – MBA | B3 | 14 | 21 | NMAT |
| Praxis Kolkata PGP in Data Science (9 months) | B3 | 13.5 | 7.05 | Own Test |
| Shri Ram College Delhi – PGDM GBO | B3 | 10.88 | 4.7 | SRCC GBO |
| SIDTM Pune – MBA DTM | B3 | 12.78 | 17 | SNAP |
| SCIT Pune (MBA DSDA) | B3 | 10.71# | 17 | SNAP |
| SCIT Pune (MBA ITBM) | B3 | 11.18 | 17 | SNAP |
| SIBM Bengaluru (MBA + MBA BA + MBA QF) | B3 | 13.48 | 22 | SNAP |
| SIIB (MBA – Agri Business) | B3 | 10.66 | 15.9 | SNAP |
| SIIB (MBA – Energy & Environment) | B3 | 11.54# | 16.4 | SNAP |
| Welingkar Mumbai (PGDM Core) | B3 | 12.4 | 16 | CAT,XAT,CMAT,ATMA,GMAT |
| Welingkar Mumbai (PGDM Research & Business Analytics) | B3 | 12.33 | 16 | CAT,XAT,CMAT,ATMA,GMAT |
| BIM Trichy – MBA | B4 | 9.22 | 16.3 | CAT,XAT,GMAT |
| Great Lakes Gurgaon (PGDM) | B4 | 11.6# | 16.8 | CAT,XAT,CMAT,GMAT |
| IFMR Chennai – MBA | B4 | 13 | 18.4 | CAT,XAT,CMAT,NMAT,GMAT,GRE |
| IMT Nagpur (PGDM) | B4 | 10.81 | 15.1 | CAT,XAT,CMAT |
| LIBA Chennai – PGDM | B4 | 10# | 19.3 | CAT,XAT |
| NMIMS Hyderabad | B4 | 11.65# | 19.5 | NMAT |
| NMIMS Indore | B4 | 10.5# | 17.5 | NMAT |
| NIA Pune | B4 | 12.5# | 12.5 | CAT,CMAT |
| Nirma University (MBA General + MBA Integrated + MBA HRM) | B4 | 10.5# | 13.2 | CAT |
| SOIL Gurgaon (PGDM) | B4 | 9.7 | 15.9 | CAT,XAT,MAT,GMAT |
| SOIL Gurgaon (PGPM) | B4 | 11 | 15.9 | CAT,XAT,MAT,GMAT |
| SP Jain Global (Masters in Global Business) (MGB) | B4 | 12.27 | 28.3 | CAT,GMAT,GRE,SPJAT |
| Welingkar Bengaluru (PGDM BD + PGDM E-BIZ) | B4 | 11# | 16 | CAT,XAT,CMAT,ATMA,GMAT |
| BIMTECH (PGDM + PGDM International Business) | B5 | 9.82# | 16.1 | CAT,GMAT,XAT,CMAT |
| BIMTECH (PGDM Retail + PGDM Insurance Business) | B5 | 8.92# | 16.1 | CAT,GMAT,XAT,CMAT,MAT |
| Christ University Bangalore | B5 | 8.69 | 9.96 | CAT,MAT,CMAT,XAT,ATMA,GMAT,GRE |
| FMS BHU (MBA + MBA AB + MBA IB) | B5 | 11.4 | 3.98 | CAT |
| FOSTIIMA, New Delhi | B5 | 9# | 11.3 | CAT,XAT,MAT,CMAT |
| IMT Hyderabad (PGDM) | B5 | 12 | 15 | CAT,XAT,CMAT,GMAT |
| IMI Bhubaneswar | B5 | 11.3 | 16.3 | CAT,XAT,CMAT,GMAT |
| IMI Kolkata | B5 | 9.12# | 16 | CAT,XAT,CMAT,GMAT |
| Jagdish Sheth School of Management | B5 | 10.21 | 15 | Own Test |
| NL Dalmia (PGDM) | B5 | 8.51 | 14.5 | CAT,XAT,CMAT,CET,MAT,ATMA |
| Praxis Kolkata – PGDM | B5 | 9.46# | 10.5 | CAT,XAT,CMAT,GMAT,MAT,ATMA |
| PUMBA Pune – MBA | B5 | 8.1# | 4.4 | CET,CAT,CMAT |
| SOIL Gurgaon (PGPM HR) | B5 | 10.7 | 15.9 | CAT,XAT,MAT,GMAT |
| School of Petroleum Management, Pandit Deendayal Petroleum University, Gandhinagar Gujarat | B5 | 8.2 | 11 | CAT,XAT,NMAT |
| SDMIMD Mysore – PGDM | B5 | 9.45 | 12.1 | CAT,XAT,CMAT,ATMA,GMAT,MAT |
| SIMS Pune – MBA | B5 | 10.6 | 12.6 | SNAP |
| SSBF, Pune | B5 | 10.56 | 18.2 | SNAP |
| Welingkar Bengalur (PGDM Core) | B5 | 10# | 16 | CAT,XAT,CMAT,ATMA,GMAT |
| Welingkar Mumbai (MMS) | B5 | 9.96 | 9.8 | CET,CAT,CMAT |
| Welingkar Mumbai (PGDM others) | B5 | 11.78 | 16 | CAT,XAT,CMAT,ATMA,GMAT |
| Xavier University (MBA RM) | B5 | 12.5 | 16.2 | CAT,XAT,GMAT,X-GMT,NMAT |
| XIME Bangalore | B5 | 9.23 | 14.9 | GMAT,CMAT,CAT,MAT,ATMA,XAT |
| Cochin School of Business | C1 | 7# | 9.46 | CAT,XAT,CMAT,MAT,ATMA |
| DTU Delhi | C1 | 7.5 | 4 | CAT |
| DMS – NIT Trichy – MBA | C1 | 7.9# | 3.17 | CAT |
| FLAME University (MBA) | C1 | 9.4 | 17.3 | CAT,XAT,MAT,CMAT,NMAT,GMAT,CET |
| ICFAI University (MBA) | C1 | 8.71# | 16 | CAT,NMAT,GMAT,IBSAT |
| IIFM (PGDFM) | C1 | 8.4 | 7.8 | CAT,XAT |
| IISWBM (MBA + MBA HRM) | C1 | 8# | 9 | CAT |
| ISB&M Pune | C1 | 8.12# | 14.2 | CAT,XAT,CMAT,MAT,ATMA |
| NIT Calicut | C1 | 9.63 | 4.8 | CAT,CMAT |
| SIES (PGDM Core + Biotech + Pharma + MMS) | C1 | 8.05 | 12 | CAT,XAT,CMAT,ATMA,GMAT,MAT |
| SSN Chennai | C1 | 6.36 | 7.2 | CAT,XAT,MAT,CMAT,ATMA |
| NMIMS, Mumbai (MBA Pharmaceutical Management) | C1 | | 16 | NMAT |
| SIBM Hyderabad | C1 | 8.2 | 17.5 | SNAP |
| Aditya Institute of Management Studies and Research (AIMSR) | C2 | 6# | 7.8 | CAT,CMAT,MAT,CET,XAT,ATMA |
| Alliance University(MBA) | C2 | 8 | 15 | CAT,MAT,XAT,GMAT,NMAT |
| Amrita School of Business, Coimbatore | C2 | 6.24 | 15.8 | CAT,XAT,CMAT,MAT,GRE |
| Balaji Institute of Modern Management, Pune | C2 | 6.3 | 11.1 | CAT,CET,XAT,MAT,CMAT |
| Bharati Vidyapeeth,Delhi | C2 | 6.2 | 9.5 | Own Test |
| Chetana's R. K. Institute of Management and Research | C2 | 6.5 | 8.3 | CET |
| CMS Business School (Jain University) | C2 | 8.3# | 11.7 | CAT,XAT,GMAT,MAT,CMAT,NMAT |
| ICFAI University – Other campuses (MBA) | C2 | 6.93 | 12.1 | CAT,NMAT,IBSAT,GMAT,SNAP,CET,MAT,XAT |
| ICFAI University, IBS Mumbai (MBA) | C2 | 7.14# | 12.1 | CAT,NMAT,IBSAT,GMAT,SNAP,CET,MAT,XAT |
| IES Mumbai | C2 | 6.5 | 12 | CAT,XAT,CET,CMAT,MAT,ATMA,GMAT |
| IMS Ghaziabad – PGDM | C2 | 7.15# | 10.8 | CAT,MAT,XAT,CMAT |
| Indus Business Academy, Bangalore | C2 | 7.02# | 11.1 | CAT,XAT,CMAT,MAT,ATMA,GMAT,GRE,CET |
| IPE Hyderabad | C2 | 6.4 | 11.2 | XAT,CMAT,MAT,ATMA,GMAT,CAT |
| ITM Navi Mumbai | C2 | 8.65# | 13.5 | CAT,XAT,CET,MAT,ATMA,CMAT,GMAT |
| Jaipuria Institute of Management | C2 | 7.8# | 13.5 | CAT,XAT,MAT,CMAT,GMAT |
| MATS (Jain University) | C2 | 10.65# | 10.2 | CAT,XAT,MAT,CMAT,ATMA |
| University of Petroleum & Energy Studies, Dehradun | C2 | 7 | 15 | Own Test |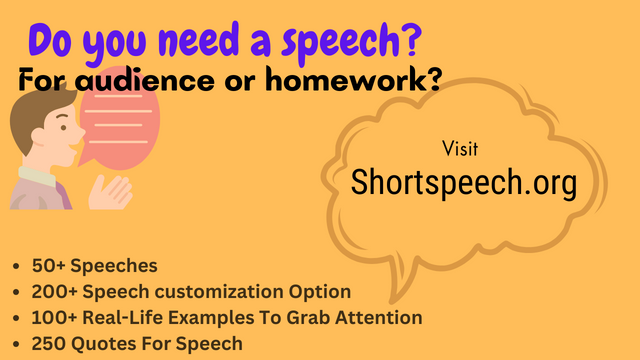 | | |
| --- | --- |
| Author | – |
| Language | English |
| No. of Pages | 10 |
| PDF Size | 1 MB |
| Category | PDF of Lists |
| Source/Credits | – |
Related PDFs
Alwar District Villages Names List PDF
Time B-school ranking PDF Free Download