'NCERT Solutions for Class 11 English Chapter 7 For Elkana' PDF Quick download link is given at the bottom of this article. You can see the PDF demo, size of the PDF, page numbers, and direct download Free PDF of 'Ncert Class 11 English Chapter 7 Exercise Solution' using the download button.
The Adventure Book PDF Free Download
Chapter 7: The Adventure
THE Jijamata Express sped along the Pune-Bombay* route considerably faster than the Deccan Queen. There were no industrial townships outside Pune. The first stop, Lonavala, came in 40 minutes. The ghat section that followed was no different from what he knew.
The train stopped at Karjat only briefly and went on at even greater speed. It roared through Kalyan. Meanwhile, the racing mind of Professor Gaitonde had arrived at a plan of action in Bombay. Indeed, as a historian he felt he should have thought of it sooner. He would go to a big library and browse through history books.
That was the surest way of finding out how the present state of affairs was reached. He also planned eventually to return to Pune and have a long talk with Rajendra Deshpande, who would surely help him understand what had happened.
That is, assuming that in this world there existed someone called Rajendra Deshpande! The train stopped beyond the long tunnel. It was a small station called Sarhad. An Anglo-Indian in uniform went through the train checking permits. "This is where the British Raj begins.
You are going for the first time, I presume?" Khan Sahib asked. "Yes." The reply was factually correct. Gangadharpant had not been to this Bombay before.
He ventured a question: "And, Khan Sahib, how will you go to Peshawar?" "This train goes to the Victoria Terminus*. I will take the Frontier Mail tonight out of Central." "How far does it go? By what route?" "Bombay to Delhi, then to Lahore and then Peshawar. A long journey.
I will reach Peshawar the day after tomorrow." Thereafter, Khan Sahib spoke a lot about his business and Gangadharpant was a willing listener.
For, in that way, he was able to get some flavour of life in this India that was so different. The train now passed through the suburban rail traffic. The blue carriages carried the letters, GBMR, on the side. "Greater Bombay Metropolitan Railway," explained Khan Sahib. "See the tiny Union Jack painted on each carriage? A gentle reminder that we are in British territory." The train began to slow down beyond Dadar and stopped only at its destination, Victoria Terminus. The station looked remarkably neat and clean.
The staff was mostly made up of Anglo-Indians and Parsees along with a handful of British officers. As he emerged from the station, Gangadharpant found himself facing an imposing building. The letters on it proclaimed its identity to those who did not know this Bombay landmark: EAST INDIA HOUSE HEADQUARTERS OF THE EAST INDIA COMPANY Prepared as he was for many shocks, Professor Gaitonde had not expected this.
The East India Company had been wound up shortly after the events of 1857 — at least, that is what history books said. Yet, here it was, not only alive but flourishing. So, history had taken a different turn, perhaps before 1857. How and when had it happened? He had to find out. As he walked along Hornby Road, as it was called, he found a different set of shops and office buildings.
There was no Handloom House building. Instead, there were Boots and Woolworth departmental stores, imposing offices of Lloyds, Barclays and other British banks, as in a typical high street of a town in England.
| | |
| --- | --- |
| Author | NCERT |
| Language | English |
| No. of Pages | 14 |
| PDF Size | 0.2 MB |
| Category | English |
| Source/Credits | ncert.nic.in |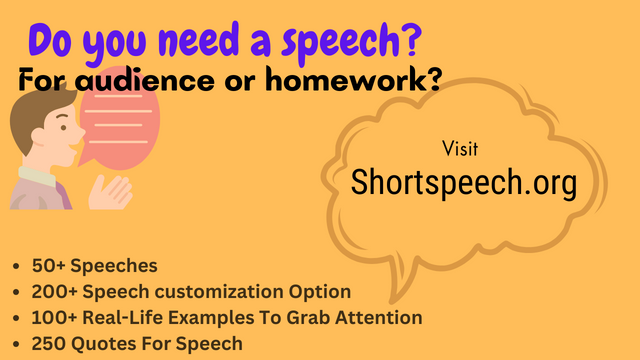 NCERT Solutions Class 11 English Chapter 7 The Adventure
1. "You neither travelled to the past nor the future. You were in the present experiencing a different world."
Answer:
"You did not travel to the past or the future. You were in the present, but you were in a different world." These words were spoken by Rajendra Deshpande while attempting to explain his strange experience to Professor Gaitonde. When the professor was involved in an accident, he began to reflect on the Battle of Panipat and the consequences that occurred in his life.
His thoughts wandered between what we know about history and what might have been. The professor was experiencing two worlds at the same time by thinking. According to the same theory, there must be many more different worlds emerging from unrealistic thoughts.
2. "You have passed through a fantastic experience: or more correctly, a catastrophic experience."
Answer:
"You've had a fantastic experience, or, more accurately, a catastrophic experience." Professor Gaitonde was told by Rajendra Deshpande that he had an exciting experience. He claimed that we lived in a one-of-a-kind world with a one-of-a-kind history.
Gangadhar Pant's mind jumped to another world as a result of the accident, which was unrealistic. History took a different turn in that world after the Marathas won the Battle of Panipat. Rajendra explained this using the catastrophic theory, which holds that reality is full of misinterpretations.
3. Gangadharpant could not help comparing the country he knew with what he was witnessing around him.
Answer:
"Gangadhar Pant couldn't help but compare his home country to what he was seeing around him." Gangadhar Pant witnessed two different perspectives on the same reality, albeit one at a time, during his extraordinary experience.
The India he knew was described in history books as the result of the 1761 Battle of Panipat, in which the Marathas were defeated. The other India he saw was the result of the Marathas' victory in the battle. In this version, he saw India as a prosperous country that can meet its own needs.
NCERT Class 11 English Textbook Chapter 7 With Answer PDF Free Download