'Snake Bite Management' PDF Quick download link is given at the bottom of this article. You can see the PDF demo, size of the PDF, page numbers, and direct download Free PDF of 'Snake Bite Management' using the download button.
Management Of Snake Bite PDF Free Download
Snake Bite Treatment
Epidemiology
The venomous snake fauna of the SouthEast Asia Region is rich and diverse. It varies within and between countries.
Widely distributed species of major medical importance, such as Russell's vipers, show geographical intra-species variation in their venom composition.
In many countries, snakebite is an important medical emergency and cause of hospital admission, demanding urgent attention by adequately trained medical staff.
It results in the death or chronic disability of tens of thousands of active younger people, especially those involved in farming and plantation work.
The true scale of mortality and acute and chronic morbidity from snakebite is only just beginning to be recognized, based on large welldesigned community-based studies (Mohapatra et al., 2011; Rahman et al., 2010; Ediriweera et al, 2016).
Persisting or permanent physical and psychological disability in snakebite survivors may confer social stigma.
The full burden of human suffering remains uncertain because of inadequate reporting in almost every part of the Region.
To remedy this deficiency, it is strongly recommended that snakebite be made a specific notifiable disease in all countries in the South-East Asia Region (E).
Snakebite is predominantly a rural problem that has important implications for the nutrition and economy of the countries 1 where it occurs commonly, since it is largely an occupational disease of foodproducers such as farmers, plantation workers, herdsmen, and fishermen, and also of wild life park rangers, military personnel, snake restaurant workers, snake handlers and collectors of snake skins.
It is recommended that snakebite should be formally recognized by the International Labour Office as an important occupational disease in the South-East Asia Region (E).
Prevention
Detailed consideration of community education on venomous snakes and snakebite is outside the scope of this publication.
However, it is clear that this is a most powerful tool and essential component in any campaign to address the public health challenge posed by snakebite.
It is strongly recommended as the method most likely to succeed in reducing the risk of snakebites (E).
Health system strengthening, education and training
Some ministries of health in the Region have begun to organise training of doctors and other medical workers in the clinical management of snakebite patients.
However, medical personnel throughout the Region would benefit from more formal instruction on all aspects of this subject.
This should include the identification of medically important species of snake, clinical diagnosis and the appropriate use of antivenoms and ancillary treatments.
It is recommended that education and training in the prevention and management of snakebite should be included in the curriculum of medical and nursing schools and should be addressed specifically through the organization of special training courses and other educational events based on nationally agreed guidelines (E).
These measures should be supported by improvements in hospital accommodation of snake-bitten patients (ideally in specialized units staffed by specially trained teams), basic laboratory and diagnostic facilities, supply, deployment and conservation/storage of antivenoms, ambulance services and general community awareness of the problem and its potential solutions.
Management
First-aid: most of the familiar methods for first-aid treatment of snakebite, both western and "traditional/herbal", have been found to result in more harm (risk) than good (benefit) and should be firmly discouraged.
However, in many communities, traditional therapists and their practices are respected and it is important to initiate a dialogue with these practitioners, perhaps through anthropologists, to encourage their understanding and cooperation in the timely referral of envenomed patients to medical care at the hospital or dispensary.
Recommended first-aid methods emphasise reassurance, application of a pressure-pad over the bite wound, immobilization of the bitten limb and transport of the patient to a place where they can receive medical care without delay (O).
Diagnosis of the species of snake responsible for the bite is important for optimal clinical management.
This may be achieved through expert identification of the dead snake or a (mobile-phone) image of it, or by inference from the resulting "clinical syndrome" of envenoming.
It is recommended that syndromic approaches and algorithms for diagnosing the species responsible for snakebites be developed in different parts of the Region (E).
Treatment: antivenom (species-specific hyperimmune immunoglobulin), a lifesaving, WHO-recognized, essential medicine, is the only effective antidote for envenoming.
However, there are challenges surrounding its design, production, distribution, conservation, safety, initial dosage and effectiveness.
It is recommended that a critical appraisal of all aspects of antivenom production should be carried out in South-East Asia Region countries.
Although antivenom is an essential element of the treatment of systemic envenoming, it may be insufficient on its own to save the patient's life.
Antivenoms are generally expensive and in short supply.
It is recommended that antivenom should be used in all patients with signs of systemic and/or severe local envenoming in whom the benefits of treatment are judged to exceed the risks of antivenom reactions (E).
It should not be used in the absence of evidence of envenoming.
Skin/conjunctival hypersensitivity testing does not predict early or late antivenom reactions and it is recommended that these tests should not be carried out (T).
Prophylactic subcutaneous adrenaline has proved effective in reducing the frequency and severity of early antivenom reactions and its routine use is, therefore, recommended unless the risk of reactions associated with a particular antivenom is low (less than a few %) (T).
It is recommended that whenever possible antivenom should be given by slow intravenous injection or infusion (O).
Adrenaline should always be available in readiness at the bedside in case of an early anaphylactic antivenom reaction.
When no appropriate specific antivenom is available, judicious conservative treatment can in many cases save the life of the patient.
In the case of neurotoxic envenoming with bulbar and respiratory paralysis, antivenom alone cannot be relied upon to prevent early death from asphyxiation.
Artificial ventilation is essential in such cases. In the case of acute kidney injury associated particularly with envenoming by Russell's vipers, hump-nosed pit-vipers and sea snakes, conservative management and, in some cases renal replacement therapy (dialysis), is an effective supportive treatment.
It is recommended that fasciotomy should never be carried out in snakebite patients unless or until haemostatic abnormalities have been corrected, clinical features of an intracompartmental syndrome are present and a consistently raised intra-compartmental pressure has been confirmed by direct measurement (E).
Before discharge from the medical facility, patients should be given explanation, reassurance, and advice about avoiding future bites, and the opportunity for follow-up and further rehabilitation/counselling in case of late antivenom reactions and persistent physical or psychological sequelae.
Research: there have been fewer proper clinical studies of snakebite than of almost any other tropical disease, despite its causing more deaths and chronic disability in the Region than all the other so-called Neglected Tropical Diseases combined.
It is recommended that governments, academic institutions, pharmaceutical, agricultural and other industries and other funding bodies, should actively encourage, sponsor and invest in properly designed clinical studies of all aspects of snakebite, especially community-based, nation-wide epidemiological studies, correlation of clinical syndromes with envenoming by defined species, and antivenom dosefinding studies (E).
| | |
| --- | --- |
| Language | English |
| No. of Pages | 208 |
| PDF Size | 2 MB |
| Category | Health |
| Source/Credits | who.int |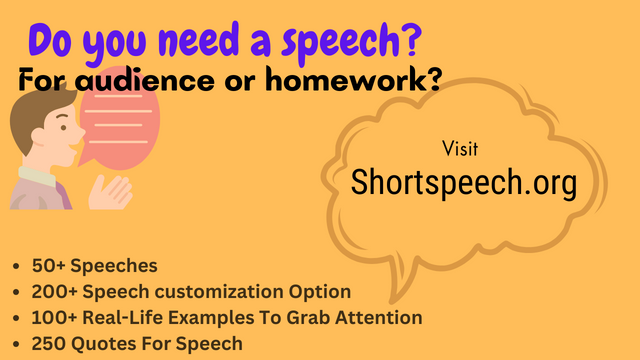 Management Of Snake Bite PDF Free Download