'Universal Precautions' PDF Quick download link is given at the bottom of this article. You can see the PDF demo, size of the PDF, page numbers, and direct download Free PDF of 'Universal Precautions' using the download button.
Universal Precautions PDF Free Download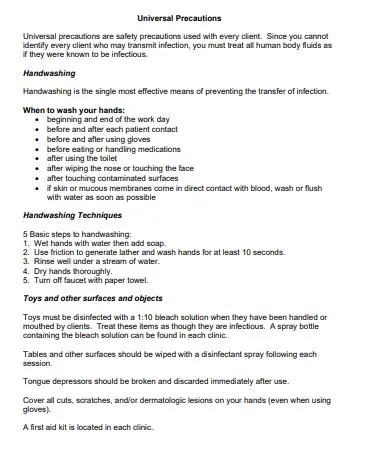 Universal Precautions
Universal precautions are safety precautions used with every client.
Since you cannot identify every client who may transmit infection, you must treat all human body fluids as if they were known to be infectious.
Handwashing
Handwashing is the single most effective means of preventing the transfer of infection.
When to wash your hands:
beginning and end of the work day
before and after each patient contact
before and after using gloves
before eating or handling medications
after using the toilet
after wiping the nose or touching the face
after touching contaminated surfaces
if skin or mucous membranes come in direct contact with blood, wash or flush with water as soon as possible
Handwashing Techniques
5 Basic steps to handwashing:
Wet hands with water then add soap.
Use friction to generate lather and wash hands for at least 10 seconds.
Rinse well under a stream of water.
Dry hands thoroughly.
Turn off faucet with paper towel.
Toys and other surfaces and objects
Toys must be disinfected with a 1:10 bleach solution when they have been handled or mouthed by clients. Treat these items as though they are infectious. A spray bottle containing the bleach solution can be found in each clinic.
Tables and other surfaces should be wiped with a disinfectant spray following each session.
Tongue depressors should be broken and discarded immediately after use.
Cover all cuts, scratches, and/or dermatologic lesions on your hands (even when using gloves).
A first aid kit is located in each clinic.
After each hearing screening, spray a paper towel with disinfectant and wipe the earphones.
Gloves
Gloves must be worn when there is anticipation of hand contact with blood, potentially infectious materials, mucous membranes or non-intact skin when performing oral motor examinations or any invasive treatment procedures.
Removal
You must follow a safe procedure for glove removal, being careful that no substances from the soiled gloves contact your hands.
With both hands gloved, peel one glove off from top to bottom and hold it in the gloved hand.
With the exposed hand, peel the second glove from the inside, tucking the first glove inside the second.
Dispose of the entire bundle promptly.
Remove gloves when they become contaminated, damaged, or before leaving the work area.
Wash your hands thoroughly.
Clinicians
After each session did you…
Remove toys/materials from the therapy room?
Clean mouthed toys/materials?
Disinfect therapy table?
Wash your hands?
| | |
| --- | --- |
| Language | English |
| No. of Pages | 11 |
| PDF Size | 1 MB |
| Category | Health |
| Source/Credits | aamu.edu |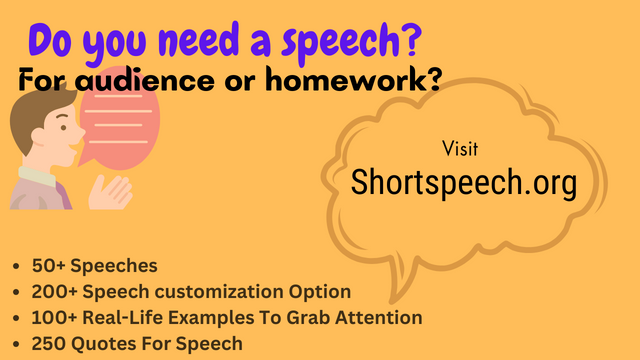 Universal Precautions PDF Free Download