'Sree Saraswati Chalisa' PDF Quick download link is given at the bottom of this article. You can see the PDF demo, size of the PDF, page numbers, and direct download Free PDF of 'Anadi Saraswati' using the download button.
Maa Saraswati Chalisa PDF Free Download
Saraswati Chalisa English Lyrics
Doha
!! Janak Janani Padam Raj, Nij Mastak Par Dhari,
Bandau Matu Saraswati, Buddhi Bal De Datari,
Purn Jagat Mein Veapt Tav, Mahima Amit Anantu,
dushtjano Ke Paap Ko, Matu Tuhi Ab Hantu !!
!! Jai Shri Sakal Budhi Balrasi, Jai Sarvage Amar Avinasi,
Jai Jai Jai Venakar Dhari, Karti Sada Suhans Savari,
Roop Chaturbhujdhari Mata, Sakal Vishv Andar Vikhata,
Jag Mein Paap Budhi Jab Hoti, tab Dharm Ki Phiki Jyoti !!
!!Tab hi Matu ka Nij Avtari, Paap Heen Karti Mahitari,
Balmiki Ji The hatyara Gyani, Tav Prsad Jane Sansara,
Ramchrit Jo Rache Banai, Aadi Kavi Ki Padvi Pai,
Kalidas Jo Bhae Vikhata, Teri Kripa Drishti Se Mata !!
!! Tulsi Sur Aadi Vidvana, Bhaye Aur Jo Gyani Nana,
Tinhe Na Aur Raheu Avlamba, Kev Kripa Aapki Amba,
Krhu Kripa Soi Matu Bhavani, Dukhit Din Nij Dsahi Jani,
Putra Krai Apradh Bahuta, Tehi Na dhari Chitt Mata !!
!! Rakhu Laj Janani Ab Meri, Vine Karu Bahu Bhanti bhu teri,
Mein Anath Teri Avlamba, Kripa Karu Jai Jai Jagdamba,
Madhu Kaitabh Jo Ati Balvana, Bahuyudh Vishnu Te Thana,
Samar Hajar Panch Mein Ghora, Phir Bhi Mukh Unse Nahi Moda !!
!! Matu Sahae Bhai Tehi Kala, Budhi Viprit Kari Khalhala,
Tehi Mritu Bhai Khal Keri, Purvahu Matu Manorath Meri
Chand Mund Jo The Vikhyata, Chan Mahu Saharu Tehi Mata,
Raktabij Se Samrath Papi, Sur-Muni Hride Dhara Sab Kampi !!
!! Kateu Sir Jimi Kadli Khamba, Baar Baar Binvau Jagdamba,
Jag Prasidh Jo Shumbh Nishumbha, Chhin Me Badhe Tahi Tu Amba,
Bharat-Matu Budhi Phereu Jayi, Ramachandra Banvas Karai,
Ehi Vidhi Ravan Vadh Tum Kina, Sur Nar Muni Sabko Sukh Dina !!
!! Ko Samrath Tav Yash Gun Gana, Nigam Anadi Anant Bakhana,
Vishnu Rudra jas kahi Na Mari, Jinki Ho Tum Rakshakari,
Rakt Dantika Aur Shatakshi, Naam Apaar Hai Danav Bhakshi,
Durgam Kaj Dhara Par Kina, Durga Naam Sakal Jag Lina !!
!! Durg Aadi Harani Tu Mata, Kripa Krhu Jab Jab Sukhdata,
Nrip Kopit Jo Maran Chahi, Kanan Mein Ghere Mrig Nahi,
Sagar Madhy Pot Ke Bhange, Ati Tofan Nahi Kou Sange,
Bhoot Pret Badha Yaa Dukh Mein, Ho Daridra Athava Sankat Mein !!
!! Naam Jape Mangal Sab Koi, Sanshay Isame Karai Na Koi,
Putrahin Jo Aatur Bhai, Sabi Chandi Puje Ehi ,
Karai Path Nit Yah Chaalisa, Hoy Putra Sundar Gun Isa,
Dhupadik Naivedy Chadhavei, Sankat Rahit Avashy Ho Javi !!
!! Bhakti Matu Ki Kari Hamesha, Nikat Na Aavi Tahi Kalesha,
Bandi Path Kare Shat Bara, Bandi Pash Door Ho Sara,
Krhu Kripa Bhavamukti Bhavani, Mo Kahn Daas Sada Nij Jani !!
Doha
!! Mata Soraj Kanti Tav, Andhakar Mam Roop,
Doban Te Raksha Krhu, Paru Na Mein Bhav-Koop,
Bal Buddhi Vidya Dehu Mohi, Sunhu Sarasvati Matu,
Adham Ram sagar adam, ko Aashrae detaru !!
| | |
| --- | --- |
| Author | General |
| Language | English |
| No. Of Page | 2 |
| PDF Size | 0.18 MB |
| Category | Religious |
Source: pandit.com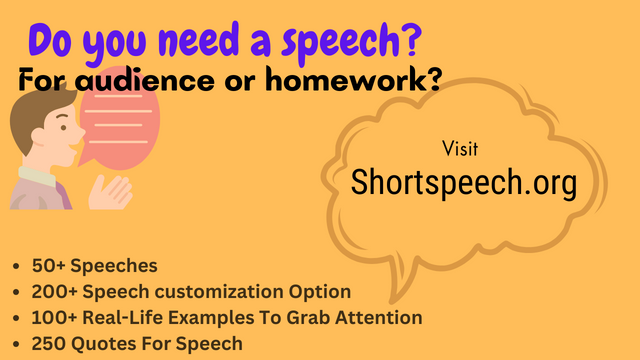 Saraswati Chalisa PDF Free Download