'Railway Retiring Room List With Contact Number' PDF Quick download link is given at the bottom of this article. You can see the PDF demo, size of the PDF, page numbers, and direct download Free PDF of 'Railway Retiring Room List' using the download button.
List of Railway Stations For Computerized Retiring Room List PDF Free Download
List of Stations Currently Available For Online Reservation Of Railways Retiring Rooms
Retiring rooms are available at railway stations across India in single, double, and dormitory-type occupancy with AC and non-AC combinations. Railway Retiring Rooms can be booked for a minimum period of 1 hour to a maximum of 48 hours. (Hourly booking is also available at some stations).
IRCTC Service Charges Rs. Rs 20/- for a retiring room for 24 hours. Rs 10/- for hostel bed up to 24 hours. For retiring room Rs 40/- from 24 hours to 48 hours. Retiring rooms cannot be booked in advance on UTS/Card tickets. However, genuine passengers holding such ordinary tickets for more than 500 km will be allowed to avail of this facility at the railway station.
| S No. | Station Name | Station Code | Contact No. |
| --- | --- | --- | --- |
| 1 | ABOHAR | ABS | 01123365297/01142622409 |
| 2 | ABU ROAD | ABR | 01412725820 |
| 3 | ADRA JN | ADRA | 03322485122/03322439336 |
| 4 | AGARTALA | AGTL | 03612676008 |
| 5 | AGRA | ALAN | 8669951203 |
| 6 | AHMADNAGAR | ANG | 02222756568 |
| 7 | AHMEDABAD JN | ADI | 079-29602300/6204800366 |
| 8 | AJMER JN | AII | 01412725820 |
| 9 | AJNI | AJNI | 02222756568 |
| 10 | AKOLA | AK | 02222756568 |
| 11 | ALIGARH | ALJN | 05322230792/05322230792 |
| 12 | ALIPUR DUAR JN | APDJ | 03612676008 |
| 13 | ALWAR | AWR | 01412725820 |
| 14 | AMBALA CANT JN | UMB | 01123365297/01142622409 |
| 15 | AMLA | AMLA | 02222756568 |
| 16 | AMRAVATI | AMI | 02222756568 |
| 17 | AMRITSAR JN | ASR | 01123365297/01142622409 |
| 18 | ANAND VIHAR TRM | ANVT | 01123365297/01142622409 |
| 19 | ANANDPUR SAHIB | ANSB | 01123365297/01142622409 |
| 20 | ANANTAPUR | ATP | 02222756568 |
| 21 | ANGUL | AUBRY | 06742303232/06742300196 |
| 22 | ANKLESHWAR JN | AKV | 2222068545 |
| 23 | ANUGRAHA N ROAD | ASK | 02222756568 |
| 24 | ANUPPUR JN | APR | 07752418040/ 07752416040 |
| 25 | ARAKU | ARK | 06742303232/06742300196 |
| 26 | ARRAKONAM | AJJ | 04425353148/04425353531 |
| 27 | ASHOKNAGAR | BALLARAT | 07612627506/07612676849 |
| 28 | ATARRA | ATE | 05322230792/05322230792 |
| 29 | AZAMGARH | AMH | 05512200384/05512201299 |
| 30 | BADARPUR | BPB | 03612676008 |
| 31 | BADNERA | BD | 02222756568 |
| 32 | BAIDYANATHDHAM | BDME | 03322303960/03322436969 |
| 33 | BALANGIR | BLGR | 06742303232/06742300196 |
| 34 | BALASORE | BLS | 03322485122/03322439336 |
| 35 | DEBRA | BPQ | 02222756568 |
| 36 | BALUGAON | BALU | 06742303232/06742300196 |
| 37 | BANARAS | BSBS | 05512200384/05512201299 |
| 38 | BANDA JN | BNDA | 05322230792/05322230792 |
| 39 | BANDIKUI JN | BKI | 01412725820 |
| 40 | BANDRA TERMINUS | BDTS | 02222068545 |
| 41 | BANGAIGAON | BNGN | 03612676008 |
| 42 | BANKURA | BQA | 03322485122/03322439336 |
| 43 | BARAUNI JN | BJU | 02222756568 |
| 44 | BARDDHAMAN JN | BWN | 03322303960/03322436969 |
| 45 | BARGARH ROAD | BRGA | 06742303232/06742300196 |
| 46 | BARKA KANA | BRKA | 02222756568 |
| 47 | BARMER | BME | 01412725820 |
| 48 | BAROG | BOF | 01123365297/01142622409 |
| 49 | BARPETA ROAD | BPRD | 03612676008 |
| 50 | BARSOI | BOE | 03612676008 |
| 51 | BEGU SARAI | BGS | 02222756568 |
| 52 | BELAPUR | BAP | 02222756568 |
| 53 | BELUR | BEQ | 03322303960/03322436969 |
| 54 | BERHAMPORE CRT | BPC | 03322303960/03322436969 |
| 55 | BETTIAH | BTH | 02222756568 |
| 56 | BETUL | BZU | 02222756568 |
| 57 | BHABUA ROAD | BBU | 02222756568 |
| 58 | BHADRAK | BHC | 06742303232/06742300196 |
| 59 | BHAGALPUR | BGP | 03322303960/03322436969 |
| 60 | BHANDARA ROAD | BRD | 07752418040/ 07752416040 |
| 61 | BHARATPUR | BTE | 07612627506/07612676849 |
| 62 | BHARUCH | BH | 2222068545 |
| 63 | BHATINDA JN | BTI | 01123365297/01142622409 |
| 64 | BHAVNAGAR | BVC | 2222068545 |
| 65 | BHILWARA | BHL | 01412725820 |
| 66 | BHOPAL JN | BPL | 07612627506/07612676849 |
| 67 | BHUBANESWAR | BBS | 06742303232/06742300196 |
| 68 | BHUJ | BHUJ | 2222068545 |
| 69 | BIKANER | BKN | 01412725820 |
| 70 | BILASPUR JN | BSP | 8669951199 |
| 71 | BINA | BINA | 07612627506/07612676849 |
| 72 | BINNAGURI | BNV | 03612676008 |
| 73 | BISHNUPUR | VSU | 02222756568 |
| 74 | BOKARO STEEL CITY | BKSC | 03322485122/03322439336 |
| 75 | BOLPUR S NIKTN | BHP | 03322303960/03322436969 |
| 76 | BRAHMAPUR | BAM | 06742303232/06742300196 |
| 77 | BUDAUN | BEM | 05512200384/05512201299 |
| 78 | BURHANPUR | BAU | 02222756568 |
| 79 | BURNPUR | BURN | 03322485122/03322439336 |
| 80 | CHAKRADHARPUR | CKP | 03322485122/03322439336 |
| 81 | CHALISHGAON | CSN | 02222756568 |
| 82 | CHAMPA | CPH | 07752418040/ 07752416040 |
| 83 | CHANDIGARH | CDG | 01123365297/01142622409 |
| 84 | CHANDRAPUR | CD | 02222756568 |
| 85 | CHAPARMUKH | CPK | 03612676008 |
| 86 | CHENGALPATTU | CGL | 02222756568 |
| 87 | CHENNAI CENTRAL | MAS | 04425350586 |
| 88 | CHENNAI EGMORE | MS | 04428194533 |
| 89 | CHHAPRA | CPR | 05512200384/05512201299 |
| 90 | CHHINDWARA JN | CWA | 07752418040/ 07752416040 |
| 91 | CHIDAMBARAM | CDM | 01123365297/01142622409 |
| 92 | CHITRAKOT | CKTD | 05322230792/05322230792 |
| 93 | CHITTAURGARH | COR | 02222068545 |
| 94 | CHITTOOR | CTO | 02222756568 |
| 95 | CHURU | CUR | 01412725820 |
| 96 | COIMBATORE JN | CBE | 04425353148/04425353531 |
| 97 | COOCH HAR | COB | 03612676008 |
| 98 | COONOOR | ONR | 04425353148/04425353531 |
| 99 | CUDDAPAH | HX | 02222756568 |
| 100 | CUTTACK | CTC | 06742303232/06742300196 |
| 101 | WHO | DBA | 02222756568 |
| 102 | DAHOD | DHD | 2222068545 |
| 103 | DAMOH | DMO | 07612627506/07612676849 |
| 104 | DARBHANGA JN | DBG | 02222756568 |
| 105 | DARJEELING | DJ | 03612676008 |
| 106 | DAUND | DD | 02222756568 |
| 107 | DEHRI ON SONE | DOS | 02222756568 |
| 108 | DELHI | DLI | 01123365297/01142622409 |
| 109 | DEVLALI | DVL | 02222756568 |
| 110 | DHANBAD JN | DHN | 02222756568 |
| 111 | DHARMANAGAR | DMR | 03612676008 |
| 112 | DHARMPUR HMCHL | DMP | 01123365297/01142622409 |
| 113 | DHARWAD | DWR | 08362289810/08362365209 |
| 114 | DHAULPUR | IT | 05322230792/05322230792 |
| 115 | DHUPGURI | DQG | 03612676008 |
| 116 | DHURI JN | DUI | 01123365297/01142622409 |
| 117 | DIBRUGARH | DBRG | 03612676008 |
| 118 | DIGHA FLAG STN | DGHA | 03322485122/03322439336 |
| 119 | DIMAPUR | DMV | 03612676008 |
| 120 | DONGARGARH | DGG | 07752418040/ 07752416040 |
| 121 | DURG | DURG | 07752418040/ 07752416040 |
| 122 | DURGAPUR | DGR | 03322303960/03322436969 |
| 123 | DWARKA | DWK | 02222068545 |
| 124 | Deen Dayal Upadhyay | DDU | 02222756568 |
| 125 | ERODE JN | ED | 04425353148/04425353531 |
| 126 | ETAWAH | ETW | 05322230792/05322230792 |
| 127 | FAKIRAGRAM | FKM | 03612676008 |
| 128 | FALAKATA | FLK | 03612676008 |
| 129 | FALNA | FA | 01412725820 |
| 130 | FATEHPUR | FTP | 05322230792/05322230792 |
| 131 | FIROZABAD | FZD | 05322230792/05322230792 |
| 132 | FIROZPUR CANT | FZR | 01123365297/01142622409 |
| 133 | FURKATING | FKG | 03612676008 |
| 134 | GADWAL | GWD | 02222756568 |
| 135 | GANDHIDHAM | GIMB | 2222068545 |
| 136 | GANGAPUR | GUR | 02222756568 |
| 137 | GAYA JN | GAYA | 02222756568 |
| 138 | GHATSILA | GTS | 03322485122/ 03322439336 |
| 139 | GHAZIPUR CITY | GCT | 02222756568 |
| 140 | GOALPARA TOWN | GLPT | 03612676008 |
| 141 | GONDA JN | GD | 05512200384/05512201299 |
| 142 | GONDIA JN | G | 07752418040/ 07752416040 |
| 143 | GORAKHPUR JN | GKP | 8669951201 |
| 144 | GUNA | GUNA | 07612627506/07612676849 |
| 145 | GUNTAKAL | GTL | 02222756568 |
| 146 | GUNTUR | GNT | 02222756568 |
| 147 | GUWAHATI | GHY | 03612676008 |
| 148 | GWALIOR | GWL | 8669951203 |
| 149 | H NIZAMUDDIN | NZM | 01123365297/01142622409 |
| 150 | HAJIPUR JN | HJP | 02222756568 |
| 151 | HALDWANI | HDW | 05512200384/05512201299 |
| 152 | HANUMANGARH JN | HMH | 01412725820 |
| 153 | HARIDWAR JN | HW | 01123365297/01142622409 |
| 154 | HARPALPUR | HPP | 05322230792/05322230792 |
| 155 | HASIMARA | HSA | 03612676008 |
| 156 | HATIA | HTE | 03322485122/03322439336 |
| 157 | HISAR | HSR | 01412725820 |
| 158 | HOWRAH JN | HWH | 03326382581/03326383542/03326387412 |
| 159 | HYDERABAD | HYB | 02222756568 |
| 160 | INDORE JN | INDB | 02222068545 |
| 161 | ITARSI JN | ET | 07612627506/07612676849 |
| 162 | ITWARI | IN | 07752418040/ 07752416040 |
| 163 | IZZAT NAGAR | AMY | 02222756568 |
| 164 | JABALPUR | JBP | 07612627506/07612676849 |
| 165 | JAGIROAD | JID | 03612676008 |
| 166 | JAIPUR | JP | 8669951204 |
| 167 | JAJPUR K ROAD | JJKR | 06742303232/06742300196 |
| 168 | JALGAON | JL | 02222756568 |
| 169 | JAMALPUR | JMP | 03322303960/03322436969 |
| 170 | JAMNAGAR | JAM | 02222068545 |
| 171 | JHARGRAM | JGM | 03322485122/03322439336 |
| 172 | JHARSUGUDA JN | JSG | 03322485122/03322439336 |
| 173 | JODHPUR | JU | 01412725820 |
| 174 | JOGBANI | JBN | 03612676008 |
| 175 | JOLARPETTAI | JTJ | 04425353148/04425353531 |
| 176 | JOYCHANDI PAHAR | JOC | 03322485122/ 03322439336 |
| 177 | JUNAGARH | JND | 2222068545 |
| 178 | KACHIGUDA | KCG | 7548824555 |
| 179 | KALABURAGI | KLBG | 02222756568 |
| 180 | KALKA | KLK | 01123365297/01142622409 |
| 181 | KAMAKHYA | KYQ | 03612676008 |
| 182 | KANCHIPURAM | CJ | 02222756568 |
| 183 | KANPUR ANWRGANJ | CPA | 05512200384/05512201299 |
| 184 | KANPUR JN | CNB | 05322230792/05322230792 |
| 185 | KARNAL | KUN | 01123365297/01142622409 |
| 186 | KARUR | KRR | 04425353148/04425353531 |
| 187 | KASGANJ | KSJ | 05512200384/05512201299 |
| 188 | KASHIPUR | KPV | 05512200384/05512201299 |
| 189 | KATHGODAM | KGM | 05512200384/05512201299 |
| 190 | KATIHAR | KIR | 03612676008 |
| 191 | KATNI | KTE | 07612627506/07612676849 |
| 192 | KATPADI JN | KPD | 04425353148/04425353531 |
| 193 | KESINGA | KSNG | 06742303232/06742300196 |
| 194 | KHAGARIA JN | KGG | 02222756568 |
| 195 | KHAJURAHO | KURJ | 05322230792/05322230792 |
| 196 | KHANDWA | KNW | 02222756568 |
| 197 | KHARAGPUR | KGP | 03322485122/03322439336 |
| 198 | KHARIAR ROAD | KRAR | 06742303232/06742300196 |
| 199 | KHURDA ROAD JN | KUR | 06742303232/06742300196 |
| 200 | KISHANGARH | KSG | 01412725820 |
| 201 | KISHENGUANGE | KNE | 03612676008 |
| 202 | KNJ | KNJ | 03322303960/03322436969 |
| 203 | KOKRAJHAR | KOJ | 03612676008 |
| 204 | KOPERGAON | KPG | 02222756568 |
| 205 | KORAPUT | KRPU | 06742303232/06742300196 |
| 206 | KOTA JN | KOTA | 07612627506/07612676849 |
| 207 | KURNOOL TOWN | KRNT | 02222756568 |
| 208 | KURUDWADI | KWV | 02222756568 |
| 209 | KURUKSHETRA JN | KKDE | 01123365297/01142622409 |
| 210 | LALGARH JN | LGH | 01412725820 |
| 211 | LALITPUR | LAR | 05322230792/05322230792 |
| 212 | LOHARU | LHU | 01412725820 |
| 213 | LOKMANYATILAK T | LTT | 02222756568 |
| 214 | LONAVALA | LNL | 8669951214 |
| 215 | LUCKNOW NE | LJN | 8669951200 |
| 216 | LUCKNOW NR | LKO | 01123365297/01142622409 |
| 217 | LUMDING | LMG | 03612676008 |
| 218 | MADGAON | MAO | 8669951207 |
| 219 | MADURAI JN | MDU | 6204800371 |
| 220 | MAHASAMUND | MSMD | 06742303232/06742300196 |
| 221 | MAHESANA JN | MSH | 2222068545 |
| 222 | MAHOBA | MBA | 05322230792/05322230792 |
| 223 | MAIHAR | MYR | 07612627506/07612676849 |
| 224 | MAKRANA JN | MKN | 01412725820 |
| 225 | MALDA TOWN | MLDT | 03322303960/03322436969 |
| 226 | MALKAPUR | MKU | 02222756568 |
| 227 | MANDSOR | MDS | 2222068545 |
| 228 | MANMAD | MMR | 02222756568 |
| 229 | MARIANI | MXN | 03612676008 |
| 230 | MARKARPURAM | MRK | 02222756568 |
| 231 | MATHURA | MTJ | 05322230792/05322230792 |
| 232 | MAU JN | MAU | 02222756568 |
| 233 | MAYILADUTURAI J | MV | 03612676008 |
| 234 | MEERUT CITY | MTC | 01123365297/01142622409 |
| 235 | MEGHNAGAR | MGN | 2222068545 |
| 236 | MELMARUVATTUR | MLMR | 02222756568 |
| 237 | MIRAJ JN | MRJ | 02222756568 |
| 238 | MIRZAPUR | MZP | 05322230792/05322230792 |
| 239 | MORADABAD | MB | 01123365297/01142622409 |
| 240 | MORENA | MRA | 05322230792/05322230792 |
| 241 | MUMBAI CENTRAL | MMCT | 02222068545 |
| 242 | MUMBAI CST | CSMT | 02222756568 |
| 243 | MUNIGUDA | MNGD | 06742303232/06742300196 |
| 244 | MURI | MURI | 03322485122/03322439336 |
| 245 | MURSHIDABAD | MBB | 03322303960/03322436969 |
| 246 | MURTAJAPUR | MZR | 02222756568 |
| 247 | MUZAFFARPUR JN | MFP | 02222756568 |
| 248 | NADIAD JN | ND | 2222068545 |
| 249 | NAGAPPATTINAM | NGT | 04425353148/04425353531 |
| 250 | NAGAUR | NGO | 01412725820 |
| 251 | NAGPUR | NGP | 02222756568 |
| 252 | NAHARLAGUN | NHLN | 01123365297/01142622409 |
| 253 | NANDYAL | NDL | 02222756568 |
| 254 | NARKATIAGANJ JN | NKE | 02222756568 |
| 255 | NASIK ROAD | NK | 8669951211 |
| 256 | NAUGACHIA | NNA | 02222756568 |
| 257 | NEW ALIPUR DUAR | NOQ | 03612676008 |
| 258 | NEW BONGAIGAON | NBQ | 03612676008 |
| 259 | NEW COOCH BEHAR | NCB | 03612676008 |
| 260 | NEW DELHI | NDLS | 01123365297/01142622409 |
| 261 | NEW FARAKA | NFK | 03322303960/03322436969 |
| 262 | NEW HAFLONG | NHLG | 01123365297/01142622409 |
| 263 | NEW JALPAIGURI | NJP | 03612676008 |
| 264 | NEW MAL JN | NMZ | 03612676008 |
| 265 | NEW MAYNAGURI | NMX | 03612676008 |
| 266 | NEW TINSUKIA JN | NTSK | 03612676008 |
| 267 | NIMACH JN | NMH | 2222068545 |
| 268 | NSC BOSE J GOMO | GMO | 02222756568 |
| 269 | OMKARESHWAR | OM | 2222068545 |
| 270 | ORAI | ORAI | 05322230792/05322230792 |
| 271 | PALANPUR JUNCTION RAILWAY STATION | PNU | |
| 272 | PALI MARWAR | PRICE | 01412725820 |
| 273 | PANDHARPUR | PVR | 02222756568 |
| 274 | PANIPAT JN | PNP | 01123365297/01142622409 |
| 275 | PARLI VAIJNATH | RAJAHMUNDRY | 02222756568 |
| 276 | PATIALA | PTA | 01123365297/01142622409 |
| 277 | PATNA JN | PNBE | 02222756568 |
| 278 | PENDRA ROAD | PND | 07752418040/ 07752416040 |
| 279 | PHAPHUND | PHD | 05322230792/05322230792 |
| 280 | PILIBHIT | PBE | 05512200384/05512201299 |
| 281 | PIPARIYA | PPI | 07612627506/07612676849 |
| 282 | POKHRAYAN | PHN | 05322230792/05322230792 |
| 283 | PORBANDAR | PBR | 02222756568 |
| 284 | PRAYAGRAJ CHHEOKI JUNCTION | PCOI | 05322230792/05322230792 |
| 285 | PRAYAGRAJ JN | PRYJ | 05322230792/05322230792 |
| 286 | PRAYAGRAJRAMBAG | PRRB | 05322230792/05322230792 |
| 287 | PUDUCHERRY | PDY | 04425353148/04425353531 |
| 288 | PUNE JN | PUNE | 7770065858 |
| 289 | PURI | PURI | 06742303232/06742300196 |
| 290 | PURULIA JN | PRR | 03322485122/03322439336 |
| 291 | PUTTUR | PUT | 02222756568 |
| 292 | Palakkad | PGT | 8669951209 |
| 293 | RAFIGANJ | RFJ | 02222756568 |
| 294 | RAICHUR | RC | 02222756568 |
| 295 | RAIGANJ | RGJ | 03612676008 |
| 296 | RAIGARH | RIG | 07752418040/ 07752416040 |
| 297 | RAIPUR JN | R | 07752418040/ 07752416040 |
| 298 | RAIRAKHOL | RAIR | 06742303232/06742300196 |
| 299 | RAJ NANDGAON | RJN | 07752418040/ 07752416040 |
| 300 | RAJA KI MANDI | RKM | 05322230792/ 05322230792 |
| 301 | TIRUCHIRAPALLI | RJY | 02222756568 |
| 302 | RAMAGUNDAM | RDM | 02222756568 |
| 303 | RAMESWARAM | RMM | 04425353148/04425353531 |
| 304 | RAMGARH CANT | RMT | |
| 305 | RAMNAGAR | RMR | 05512200384/05512201299 |
| 306 | RANCHI | RNC | 03322485122/03322439336 |
| 307 | RANGAPARA NORTH | RPAN | 03612676008 |
| 308 | RANGIYA JN | RNY | 03612676008 |
| 309 | RANI | RANI | 01412725820 |
| 310 | RATANGARH | RTGH | 01412725820 |
| 311 | RATLAM JN | RTM | 02222068545 |
| 312 | RAXAUL JN | RXL | 02222756568 |
| 313 | RAYAGADA | RGDA | 06742303232/06742300196 |
| 314 | RENIGUNTA | RU | 02222756568 |
| 315 | REWA | REWA | 02222756568 |
| 316 | REWARI | RE | 7015573644 |
| 317 | RINGAS | RGS | 01412725820 |
| 318 | RJNDR NGR BIHAR | RJPB | 9369454950, 8521808203 |
| 319 | ROORKEE | RK | 01123365297/01142622409 |
| 320 | ROURKELA | ROU | 03322485122/03322439336 |
| 321 | RUDRAPUR CITY | RUPC | 05512200384/05512201299 |
| 322 | SADULPUR | SDLP | 01412725820 |
| 323 | SAGAULI JN | SGL | 02222756568 |
| 324 | SAHARANPUR | SRE | 01123365297/01142622409 |
| 325 | SAHARSA JN | SHC | 02222756568 |
| 326 | SAHIBGANJ | SBG | 03322303960/03322436969 |
| 327 | SALEM JN | SA | 04425353148/04425353531 |
| 328 | SAMASTIPUR JN | SPJ | 02222756568 |
| 329 | SAMBALPUR | SBP | 06742303232/06742300196 |
| 330 | SANCHI | SCI | 07612627506/07612676849 |
| 331 | SANGRUR | SAG | 01123365297/ 01142622409 |
| 332 | SASAN GIR | SASG | 2222068545 |
| 333 | SASARAM | SSM | 02222756568 |
| 334 | SATNA | STA | 07612627506/07612676849 |
| 335 | SAUGOR | SGO | 07612627506/07612676849 |
| 336 | SAWAI MADHOPUR | SWM | 07612627506/07612676849 |
| 337 | SEALDAH | SDAH | 8272997348 |
| 338 | SECUNDERABAD JN | SC | 9014981042, 9492410652 |
| 339 | SEWAGRAM | SEGM | 02222756568 |
| 340 | SHAHDOL | SDL | 07752418040/ 07752416040 |
| 341 | SHEGAON | SEG | 02222756568 |
| 342 | SHEIKPURA | SHK | 02222756568 |
| 343 | SHIKOHABAD | SKB | 05322230792/05322230792 |
| 344 | SHRI GANGANAGAR | SGNR | 01412725820 |
| 345 | SHRI MAHABIRJI | SMBJ | 07612627506/07612676849 |
| 346 | SHRIDHAM | SRID | 07612627506/07612676849 |
| 347 | SIBSAGAR TOWN | SRTN | 03612676008 |
| 348 | SIKAR | SIKR | 01412725820 |
| 349 | SILCHAR | SCL | 03612676008 |
| 350 | SILIGURI JN | SGUJ | 03612676008 |
| 351 | SIMALGURI | SLGR | 03612676008 |
| 352 | SIMLA | SML | 01123365297/01142622409 |
| 353 | SIRSA | SSA | 01412725820 |
| 354 | SIWAN | SV | 05512200384/05512201299 |
| 355 | SOLAN | SOL | 01123365297/01142622409 |
| 356 | SOLAPUR JN | SUR | 9860807474 |
| 357 | SONAGIR | SOR | 05322230792/05322230792 |
| 358 | SONPUR JN | SEE | 02222756568 |
| 359 | SRIKAKULAM ROAD | CHE | 06742303232/06742300196 |
| 360 | SRIRANGAM | SRGM | 04425353148/04425353531 |
| 361 | SULLURUPETA | SPE | 02222756568 |
| 362 | SULTANGANJ | SGG | 03322303960/03322436969 |
| 363 | SURAT | ST | 02222068545 |
| 364 | SURATGARH JN | SOG | 01412725820 |
| 365 | TALCHER | TLHR | |
| 366 | TAMBARAM | TBM | 04425353148/04425353531 |
| 367 | THIRUVARUR JUNCTION | TVR | 01123365297/01142622409 |
| 368 | THIVIM | THVM | 8669951208 |
| 369 | TIRUCHCHIRAPALI | TPJ | 0431-2462323/9361789820 |
| 370 | TIRUNELVELI JN | TEN | 04425353148/04425353531 |
| 371 | TIRUPATHI | TPTY | 8669951205 |
| 372 | TIRUPPUR | WE | 04425353148/04425353531 |
| 373 | TIRUTANI | TRT | 04425353148/04425353531 |
| 374 | TITLAGARH | TIG | 06742303232/06742300196 |
| 375 | TRIVANDRUM INTL | TVC | 04425353148/04425353531 |
| 376 | TUNDLA | TDL | 05322230792/05322230792 |
| 377 | UDAIPUR CITY | UDZ | 01412725820 |
| 378 | UJJAIN JN | UJN | 02222068545 |
| 379 | USALAPUR | USL | 07752418040/ 07752416040 |
| 380 | Udagamandalam Railway station | UAM | |
| 381 | V LAKSHMIBAI | VGLB | 05322230792/05322230792 |
| 382 | VADODARA JN | BRC | 8669951206 |
| 383 | VAPI | VAPI | 2222068545 |
| 384 | VARANASI CITY | BCY | 05512200384/05512201299 |
| 385 | VARANASI JN | BSB | 05422501356 |
| 386 | VELLANKANNI | VLNK | 04425353148/04425353531 |
| 387 | VIDISHA | BHS | 07612627506/07612676849 |
| 388 | VIJAYAWADA | BZA | 02222756568 |
| 389 | VILLUPARAM JN | VM | 04425353148/04425353531 |
| 390 | VINDHYACHAL | BDL | 05322230792/05322230792 |
| 391 | VISHAKAPATNAM | VSKP | 06742303232/06742300196 |
| 392 | VIZIANAGRAM JN | VZM | 06742303232/06742300196 |
| 393 | VRIDHACHALAM JN | VRI | 04425353148/04425353531 |
| 394 | WADI | WADI | 02222756568 |
| 395 | WARANGAL | WL | 02222756568 |
| 396 | WARDHA | WR | 02222756568 |
| 397 | Walajah Road Jn Railway station | WJR | |
| 398 | YESVANTPUR JN | YPR | 08362289 |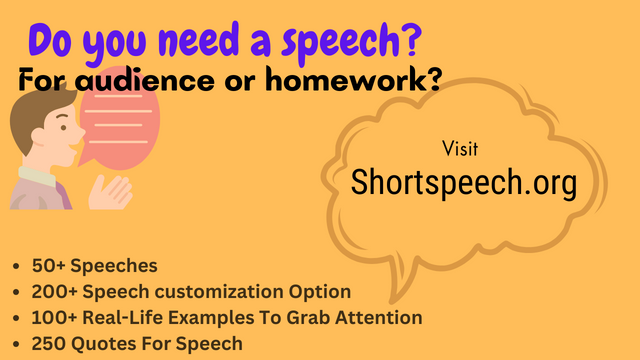 | | |
| --- | --- |
| Author | |
| Language | English |
| No. of Pages | 1 |
| PDF Size | 0.2 MB |
| Category | PDF of Lists |
| Source/Credits | wcr.indianrailways.gov.in |
Related PDF
List of stations for computerized retiring room
Railway Retiring Room List PDF Free Download