'Punjab & Sind Bank RTGS/NEFT Form' PDF Quick download link is given at the bottom of this article. You can see the PDF demo, size of the PDF, page numbers, and direct download Free PDF of 'Punjab & Sind Bank RTGS/NEFT Form' using the download button.
Punjab & Sind Bank RTGS/NEFT Form PDF Free Download
Punjab & Sind Bank RTGS/NEFT Form
Steps to Fill PSB NEFT/RTGS Application Form – Offline
PSB NEFT/RTGS Form has a different section/column which includes a remitter details column, and a beneficiary details column, bank uses the only column for the bank & last is an acknowledgment for RTGS/NEFT remittance column. To fill out the form without any difficulty follow the given below steps:-
First, fill date & PAN no. on the right side of the form, then select the option for money transfer .i.e. cheque or cash.
Now fill in the details of the remitter/applicant i.e. Remitter Name, Account No., Mobile No, and Cheque No. & Date, Amount to be remitted ( in figures & words) & remittance details or remarks (if any).
Then fill in the details of the beneficiary. i.e. Beneficiary Bank/Branch IFSC, Bank Branch Address, Bank Account no., Beneficiary Name.
Mention Branch Office Sign the form & fill Date & Place & submit the form.
"Bank Use Only" is for bank use where they mention details like UTR no., etc.
Once RTGS/NEFT is being processed by the bank they will give you an Acknowledgement Slip having the name & signature of the bank official along with the bank seal, UTR No. & other details (for future ref).
Note: – For NEFT by cash fill the pay-in-slip up to Rs 49,999/- only. For RTGS minimum amount should be Rs. 200,000/- (by cheque).
Timing For PSB NEFT/RTGS Transaction
NEFT settlement takes place every half hour, 23 times a day From Monday To Saturday (except the 2nd & 4th Saturdays of the Month) NEFT Batches start at 8.00 am, 8.30 am, 9.00 am, 9.30 am, 10.00 am, 10.30 am, 11.00 am, 11.30 am, 12.00 noon, 12.30 pm, 1.00 pm, 1.30 pm, 2.00 pm, 2.30 pm, 3.00 pm, 3.30 pm, 4.00 pm, 4.30 pm, 5.00 pm, 5.30 pm, 6.00 pm, 6.30 pm, and 7.00 pm.
RTGS transactions are operational on all regular days (excluding the 2nd & 4th Saturdays of every month)
Timing For Customer Transactions is 07:00 AM To 06:00 PM.
Timing For Inter-Bank Transaction is 07:00 AM To 07:45 PM.
PSB NEFT/RTGS Transaction Charges
For NEFT:-
| | |
| --- | --- |
| Transaction Amount (Rs.) | Per Transaction Charges (Rs.) |
| Up to Rs.10,000 | Rs. 02.00 + GST Charges |
| Above Rs.10,000 to Rs. 1 lac | Rs. 04.00 + GST Charges |
| Above Rs. 1 lac to Rs. 2 lac | Rs. 14.00 + GST Charges |
| Above Rs 2.00 Lac | Rs. 24.00 + GST Charges |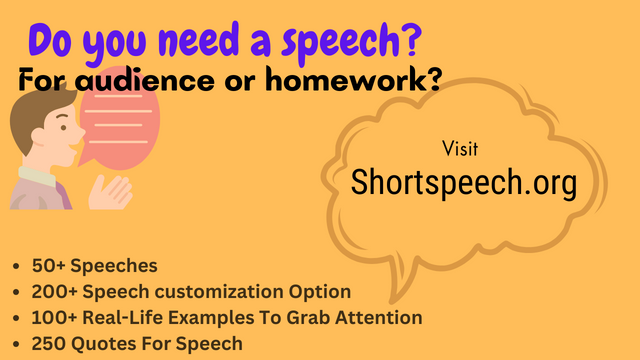 For RTGS:-
For Transaction Above Rs. 5 lahks:
For Transaction From Rs. 2 lahks to Rs. 5 lakh:
Per Transaction Charges (Rs.)
08:00 hours – 11:00 hours
Rs. 29.00 + GST Charges
After 11:00 hours -13:00 hours
Rs. 27.00 + GST Charges
After 13:00 hours – 18:00 hours
Rs. 24.00 + GST Charges
After 18:00 hours
Rs. 19.00 + GST Charges
For Transaction Above Rs. 5 lakh:
08:00 hours – 11:00 hours
Rs. 54.00 + GST Charges
After 11:00 hours – 13:00 hours
Rs. 52.00 + GST Charges
After 13:00 hours – 18:00 hours
Rs. 49.00 + GST Charges
After 18:00 hours
Rs. 44.00 + GST Charges
Documents Required for Punjab & Sind Bank NEFT/RTGS Form
RTGS/ NEFT Application Form
Cheque leaf
And any other documents
| | |
| --- | --- |
| Language | English |
| No. of Pages | 1 |
| PDF Size | 0.04 MB |
| Category | Bank |
| Source/Credits | – |
Related PDFs
Bandhan Bank RTGS/NEFT Form PDF
Bank of India RTGS/NEFT Form PDF
Federal Bank RTGS/NEFT Form PDF
Punjab & Sind Bank RTGS/NEFT Form PDF Free Download