'Professional English Book with Answers' PDF Quick download link is given at the bottom of this article. You can see the PDF demo, size of the PDF, page numbers, and direct download Free PDF of 'Professional English Book For Advance Communication Skill' using the download button.
Advance Communication Skill For Professional English PDF Free Download
Module 1: Basics Of technical English
Objectives
Providing learners with the skills and abilities
Communicate in ways that make learners effective to operate confidently
To develop strong conversation & role play skills
To improve vocabulary
Focus on a profession "Professional" is a category. It is a very general term that includes different professions.
Professional English classes and courses usually cover the basic ideas, topics, and vocabulary that you will need to know as per your required setting.
Technical (Noun) connected with the practical use of machinery, methods, etc.
in science and industry English is the language, originally of England, and now the English language is spoken in many other countries and used as a language of international communication throughout the world.
• S/he speaks good English.
• I need to improve my English
Extents & Coverage: In technical English, we use words like phrases, sentences, and paragraphs.
It is not restricted to using the formal words in the fields of engineering or technology or in the field of sciences or in the use of law as well.
Wherein the speaker uses certain technical or specialized terms to transmit and interchange messages within their own specialization.
Technical English is used in both oral and written. It is the construction and presentation of a speaker, he speaks.
Dimensions: A reader should understand the nuances of the multifarious aspects of technical English: listening, speaking, reading, writing, (LSRW) skills, grammar, vocabulary, etc, these skills are very crucial for a speaker to improve his/her fluency in English.
Grammar and vocabulary are the crucial part to improving the fluency and accuracy in your English, there are points that English should be free from all grammatical errors, these points include the selection of appropriate words according to the contexts.
Reading
Reading skill refers to the ability to understand written text. It is advisable to develop this skill at the early age of schooling.
When students comprehend or understand written text, and combine their understanding with prior knowledge, they are able to perform the following three reading-comprehension skills.
Read the variety of materials. Do not limit yourself to the textbooks.
Circle unknown or unfamiliar words as you read.
After reading, recall as much of the information as possible. Jot down points if you like.
To enhance understanding of the content in a text
To improve attention and concentration while reading
Skimming and Scanning
Skimming and scanning are reading techniques that use rapid eye movement and keywords to move quickly through text for slightly different purposes.
Skimming is reading rapidly in order to get a general overview of the material. Scanning is reading rapidly in order to find facts. You should understand that…
• For which audience the text was written (general public, professionals, laymen…)
• What type of text it is (report, informal letter, formal letter, article, advertisement…)
• What are the purpose of the author (to describe, to inform, to explain, to instruct, to persuade) and the general contents of the text?
Churning & Assimilation
Churning and assimilation are an integral part of reading. While skimming and scanning are quick processes, churning and assimilation are slower.
The words 'churning and assimilation' are related to the processes of stirring up in our mind the ideas, context, structure, etc., and grasping the contents of the reading text respectively.
Writing skill
Practice your English writing skills at your level. Writing different types of texts, like emails, text messages, essays, and letters, is a very important skill for many learners of English, especially those who are learning English for their work or studies.
Choose your level, from beginner to advanced, and start learning today by reading model texts and doing the exercises.
Whether you need to improve your English writing skills for work, for studying, or to be able to communicate effectively.
Listening
"Listening is the process of creating meaning in the speaker"-Michael Rost
Listening is receiving language through the ears. Listening involves identifying the sounds of speech and processing them into words and sentences.
When we listen, we use our ears to receive individual sounds (letters, stress, rhythm, and pauses) and we use our brain to convert these into messages that mean something to us.
Active Listening
Active listening is a particular communication technique that requires the listener to provide feedback on what he or she hears to the speaker, by way of restating or paraphrasing what they have heard in their own words.
The goal of this repetition is to confirm what the listener has heard and to confirm the understanding of both parties.
The ability to actively listen demonstrates sincerity, and that nothing is being assumed or taken for granted.
Active listening is most often used to improve personal relationships, reduce misunderstanding and conflicts, strengthen cooperation, and foster understanding.
Passive listening
Passive Listening is listening without reacting: Allowing someone to speak, without interrupting. Not doing anything else at the same time.
| | |
| --- | --- |
| Author | – |
| Language | English |
| No. of Pages | 44 |
| PDF Size | 1 MB |
| Category | Education |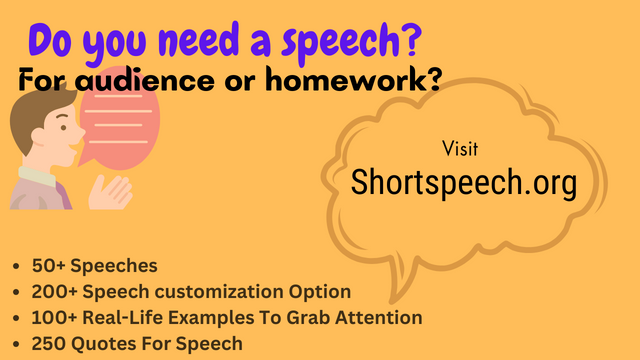 Related PDFs
S.Y.B.A. Marathi Question PDF For University Student
Resisting Happiness PDF: A True Story About Why We Sabotage Ourselves
McGuffey's All Six Eclectic Reader PDF
Professional English for Commerce And Management PDF
This textbook on Professional English was envisioned under the leadership of the Honorable Chief Minister of Tamilnadu, Thiru.
Edappadi K.Palaniswami by the Honorable Minister for Higher Education Thiru. K.P. Anbalagan, and Principal Secretary to Government, Department of Higher Education, Selvi. Apoorva, I.A.S., is a pioneering venture and strategic intervention in higher education in Tamil Nadu.
It has been prepared with the unstinted support of Thiru. Vivekanandan, I.A.S. Member Secretary, TASCHE (Tamil Nadu State Council for Higher Education)
Download English For Commerce And Management PDF, Click Here
Professional English QuestionBank
This Question Book is helpful for all streams
Professional English for Physical Sciences
Professional English for Arts and Social Sciences
Professional English for Commerce and Management
Professional English for Life Sciences
This is an MCQ and subjective type collection of various questions.
Download English QuestionBank PDF, Click Here
Professional English Book Question With Answer PDF