'Pradhan Mantri Kaushal Vikas Yojana All Course List' PDF Quick download link is given at the bottom of this article. You can see the PDF demo, size of the PDF, page numbers, and direct download Free PDF of 'Printable PMKVY Courses List With Job Role' using the download button.
PMKVY Courses List 2023 PDF Free Download
List Of PMKVY Courses
If you are searching for PMKVY Course List 2023 in PDF format then you have come to the right website and you can download it directly from the link given below this page. Pradhan Mantri Kaushal Vikas Yojana is a skill development program launched by the Government of India in 2015.
It aims to provide skill training to the youth and enhance their employability by providing them with industry-relevant training, certification, and placement assistance.
The program aims to skill millions of youth in the country and is implemented by the Ministry of Skill Development and Entrepreneurship through the National Skill Development Corporation (NSDC). The program covers over 300 skill sets that are relevant to a variety of industries including agriculture, health care, beauty and wellness, automotive, construction, and electronics.
PMKVY provides free training to the candidates, the government bears the training and assessment fees. The program also provides placement assistance to candidates who successfully complete their training.
Additionally, the program provides financial incentives to training providers and candidates to ensure maximum participation and encourage quality training delivery. The new final list of PMKVY courses (PMKVY 3.0) was released by the Ministry on 03 March 2019.
The number of courses in the new list has been reduced from the earlier 577 to just 165, while some new industry verticals have been introduced. 28. However, the total number of job roles for both schemes (recognition of prior education and short-term education) is higher than the official website.
| Sector | Name of the QP | QP Ref. ID | DURATION (HOURS) |
| --- | --- | --- | --- |
| Aerospace & Aviation | Airline Cargo Assistant | AAS/Q0103 | 192 |
| Aerospace & Aviation | Airline Baggage Handler | AAS/Q0104 | 192 |
| Aerospace & Aviation | Airline Customer Service Executive | AAS/Q0301 | 240 |
| Aerospace & Aviation | Airline Security Executive | AAS/Q0601 | 240 |
| Aerospace & Aviation | Airline Reservation Agent | AAS/Q0302 | 240 |
| Agriculture | Animal Health Worker | AGR/Q4804 | 300 |
| Agriculture | Aqua Culture Worker | AGR/Q4904 | 200 |
| Agriculture | Beekeeper | AGR/Q5301 | 200 |
| Agriculture | Broiler Poultry Farm Worker | AGR/Q4302 | 210 |
| Agriculture | Dairy Farmer/Entrepreneur | AGR/Q4101 | 200 |
| Agriculture | Layer Farm Worker | AGR/Q4307 | 200 |
| Agriculture | Floriculturist – Open cultivation | AGR/Q0701 | 200 |
| Agriculture | Floriculturist – Protected cultivation | AGR/Q0702 | 200 |
| Agriculture | Greenhouse Operator | AGR/Q1003 | 200 |
| Agriculture | Micro irrigation Technician | AGR/Q1002 | 200 |
| Agriculture | Organic Grower | AGR/Q1201 | 200 |
| Agriculture | Quality Seed Grower | AGR/Q7101 | 200 |
| Agriculture | Small poultry farmer | AGR/Q4306 | 240 |
| Agriculture | Tractor operator | AGR/Q1101 | 200 |
| Agriculture | Artificial Insemination Technician | AGR/Q4803 | 400 |
| Agriculture | Mushroom Grower (small entrepreneur) | AGR/Q7803 | 200 |
| Agriculture | Ornamental fish technician | AGR/Q4910 | 200 |
| Agriculture | Seed Processing Worker | AGR/Q7102 | 200 |
| Apparel, Made-Ups & Home Furnishing | Export Assistant | AMH/Q1601 | 270 |
| Automotive | Automotive Service Technician (Two and Three Wheelers) | ASC/Q1411 | 450 |
| Automotive | Automotive Service Technician Level 3 | ASC/Q1401 | 446 |
| Automotive | Commercial Vehicle Driver Level 4 | ASC/Q9703 | 400 |
| Automotive | Forklift Operator (Driver) | ASC/Q9707 | 300 |
| Automotive | Sales Consultant (Automotive Finance) | ASC/Q2001 | 400 |
| Automotive | Taxi Driver | ASC/Q9705 | 220 |
| Banking, Financial Services and Insurance | Goods & Services Tax (GST) Accounts Assistant | BSC/Q0910 | 100 |
| Beauty & Wellness | Yoga Instructor | BWS/Q2201 | 226 |
| Capital Goods | Fitter – Electrical and Electronic Assembly | CSC/Q0305 | 500 |
| Construction | Mason Tiling | CON/Q0104 | 400 |
| Construction | Mason General | CON/Q0103 | 400 |
| Construction | Shuttering Carpenter System | CON/Q0304 | 400 |
| Construction | Scaffolder System | CON/Q0305 | 404 |
| Construction | Construction Painter and Decorator | CON/Q0503 | 400 |
| Domestic Worker | Child Care taker | DWC/Q0201 | 200 |
| Domestic Worker | General Housekeeper | DWC/Q0102 | 200 |
| Domestic Worker | Housekeeper cum Cook | DWC/Q0101 | 400 |
| Domestic Worker | Elderly Caretaker (Non-Clinical) | DWC/Q0801 | 200 |
| Electronics & Hardware | CCTV Installation Technician | ELE/Q4605 | 360 |
| Electronics & Hardware | DTH Set Top Box Installation & Service Technician | ELE/Q8101 | 200 |
| Electronics & Hardware | Field Technician – Computing and Peripherals | ELE/Q4601 | 300 |
| Electronics & Hardware | Field Technician – Networking and Storage | ELE/Q4606 | 360 |
| Electronics & Hardware | Field Technician – Other Home Appliances | ELE/Q3104 | 360 |
| Electronics & Hardware | LED Light Repair Technician | ELE/Q9302 | 360 |
| Electronics & Hardware | Mobile Phone Hardware Repair Technician | ELE/Q8104 | 360 |
| Electronics & Hardware | Solar Panel Installation Technician | ELE/Q5901 | 400 |
| Food Processing | Assistant Lab Technician – Food and Agricultural Commodities | FIC/Q7601 | 240 |
| Food Processing | Baking Technician | FIC/Q5005 | 240 |
| Food Processing | Butter and Ghee Processing Operator | FIC/Q2003 | 240 |
| Food Processing | Cold Storage Technician | FIC/Q7004 | 250 |
| Food Processing | Dairy Processing Equipment Operator | FIC/Q2002 | 240 |
| Food Processing | Fish and Sea Food Processing Technician | FIC/Q4001 | 240 |
| Food Processing | Fruit Pulp Processing Technician | FIC/Q0106 | 240 |
| Food Processing | Fruit Ripening Technician | FIC/Q0104 | 240 |
| Food Processing | Fruits and Vegetables Canning Technician | FIC/Q0107 | 240 |
| Food Processing | Fruits and Vegetables Drying/ Dehydration Technician | FIC/Q0105 | 240 |
| Food Processing | Fruits and Vegetables Selection In-Charge | FIC/Q0108 | 240 |
| Food Processing | Ice Cream Processing Technician | FIC/Q2004 | 240 |
| Food Processing | Jam, Jelly and Ketchup Processing Technician | FIC/Q0103 | 240 |
| Food Processing | Mixing Technician | FIC/Q5004 | 240 |
| Food Processing | Modified Atmosphere Storage Technician | FIC/Q7003 | 240 |
| Food Processing | Pickle Making Technician | FIC/Q0102 | 240 |
| Food Processing | Plant Biscuit Production Specialist | FIC/Q5003 | 240 |
| Food Processing | Pulse Processing Technician | FIC/Q1004 | 150 |
| Food Processing | Purchase Assistant – Food and Agricultural Commodities | FIC/Q7005 | 240 |
| Food Processing | Squash and Juice Processing Technician | FIC/Q0101 | 240 |
| Food Processing | Traditional Snack and Savoury Maker | FIC/Q8501 | 240 |
| Food Processing | Offal Collector | FIC/Q3005 | 240 |
| Food Processing | Spice Processing Technician | FIC/Q8502 | 240 |
| Green Jobs | Solar PV Installer – Civil | SGJ/Q0103 | 180 |
| Green Jobs | Solar PV Installer – Electrical | SGJ/Q0102 | 200 |
| Green Jobs | Solar PV Installer (Suryamitra) | SGJ/Q0101 | 300 |
| Handicrafts & Carpets | Bamboo Basket Maker | HCS/Q8704 | 240 |
| Handicrafts & Carpets | Bamboo Mat Weaver | HCS/Q8702 | 240 |
| Handicrafts & Carpets | Bamboo Utility Handicraft Assembler | HCS/Q8705 | 230 |
| Handicrafts & Carpets | Engraving artisan (Metal Handicrafts) | HCS/Q2902 | 280 |
| Handicrafts & Carpets | Handloom Weaver (Carpets) | HCS/Q5412 | 270 |
| Handicrafts & Carpets | Stamping operator (Metal Handicrafts) | HCS/Q2802 | 200 |
| Healthcare | Emergency Medical Technician – Basic | HSS/Q2301 | 240 |
| Healthcare | Front Line Health Worker | HSS/Q8601 | 225 |
| Healthcare | General Duty Assistant | HSS/Q5101 | 240 |
| Healthcare | Home Health Aide | HSS/Q5102 | 240 |
| Healthcare | Pharmacy Assistant | HSS/Q5401 | 200 |
| Infrastructure Equipment | Backhoe Loader Operator | IES/Q0101 | 210 |
| Infrastructure Equipment | Excavator Operator | IES/Q0103 | 210 |
| Infrastructure Equipment | Junior Backhoe Operator | IES/Q0102 | 150 |
| Infrastructure Equipment | Junior Excavator Operator | IES/Q0104 | 170 |
| Infrastructure Equipment | Junior Mechanic – Elec/Electronics/ Instruments | IES/Q1106 | 160 |
| Infrastructure Equipment | Junior Mechanic (Engine) | IES/Q1102 | 160 |
| Infrastructure Equipment | Junior Mechanic (Hydraulic) | IES/Q1104 | 160 |
| Infrastructure Equipment | Junior Operator Crane | IES/Q0111 | 150 |
| Iron & Steel | Fitter – Instrumentation | ISC/Q1102 | 300 |
| Iron & Steel | Fitter Electrical Assembly | ISC/Q1001 | 310 |
| Iron & Steel | Fitter Electronic Assembly | ISC/Q1101 | 300 |
| Iron & Steel | Pre-Assembly Operator | ISC/Q0908 | 250 |
| Leather | Stitcher (Goods & Garments) | LSS/Q5501 | 200 |
| Leather | Moulding Operator | LSS/Q7501 | 200 |
| Leather | Post Tanning Machine Operator | LSS/Q0701 | 200 |
| Leather | Pre- Assembly Operator | LSS/Q2601 | 200 |
| Management and Entrepreneurship & Professional | Unarmed Security Guard | MEP/Q7101 | 160 |
| Management and Entrepreneurship & Professional | Secretary | MEP/Q0201 | 1080 |
| Management and Entrepreneurship & Professional | Office Assistant | MEP/Q0202 | 180 |
| Media & Entertainment | Make-up artist | MES/Q1801 | 240 |
| Media & Entertainment | Hairdresser | MES/Q1802 | 240 |
| Media & Entertainment | Editor | MES/Q1401 | 240 |
| Media & Entertainment | Sound Editor | MES/Q3404 | 240 |
| Mining | Jack Hammer Operator | MIN/Q0212 | 250 |
| Mining | Mining – Wire saw Operator | MIN/Q0203 | 510 |
| Mining | Mining – Loader Operator | MIN/Q0208 | 510 |
| Mining | Mining – Mechanic / Fitter | MIN/Q0304 | 330 |
| Mining | Mine Electrician | MIN/Q0416 | 540 |
| Mining | Mine Welder | MIN/Q0423 | 350 |
| People with Disability* | Retail Sales Associate | PWR/Q0104 | 280 |
| People with Disability* | Housekeeping Attendant (Manual Cleaning) | PWT/Q0203 | 250 |
| People with Disability* | Food & Beverage Service-Steward | PWT/Q0301 | 300 |
| People with Disability* | CRM Domestic Non-Voice | PWD/SSC/Q2211 | 400 |
| People with Disability* | Domestic Data Entry Operator | PWD/SSC/Q2212 | 400 |
| People with Disability* | Customer Care Executive (Call Centre) | PWD/TEL/Q0100 | 200 |
| People with Disability* | Dairy Farmer/ Entrepreneur | PWD/AGR/Q4101 | 200 |
| People with Disability* | Hand Embroiderer | PWD/AMH/Q1001 | 200 |
| People with Disability* | Telecom -In-store promoter | PWD/TEL/Q2101 | 200 |
| People with Disability* | Jam, Jelly and Ketchup Processing Technician | PWD/FIC/Q0103 | 240 |
| People with Disability* | Packer | PWD/AMH/Q1407 | 180 |
| People with Disability* | Pickle Making Technician | PWD/FIC/Q0102 | 240 |
| People with Disability* | Handmade Gold and Gems-set Jewellery – Polisher and Cleaner | PWD/G&J/Q0701 | 150 |
| People with Disability* | Room Attendant | PWD/THC/Q0202 | 320 |
| People with Disability* | Sewing Machine Operator | PWD/AMH/Q0301 | 270 |
| People with Disability* | Retail Trainee Associate | PWD/RAS/Q0103 | 280 |
| People with Disability* | Assistant Spa Therapist | PWD/BWS/Q1001 | 300 |
| Plumbing | Plumber (After Sales Service) | PSC/Q0303 | 200 |
| Power | Distribution Lineman | PSS/Q0102 | 350 |
| Power | Consumer Energy Meter Technician | PSS/Q0107 | 350 |
| Power | Assistant-Electricity-Meter-Reader-Billing-and-Cash-Collector | PSS/Q3001 | 200 |
| Power | Assistant Technician -Street Light Installation & Maintenance | PSS/Q6003 | 200 |
| Power | Technician- Distribution Transformer Repair | PSS/Q3003 | 350 |
| Power | Attendant Sub-Station (66/11, 33/11 KV)- Power Distribution | PSS/Q3002 | 350 |
| Power | Electrician Domestic Solutions | PSS/Q6001 | 350 |
| Retail | Retail Sales Associate | RAS/Q0104 | 280 |
| Retail | Retail Trainee Associate | RAS/Q0103 | 280 |
| Rubber | Mill Operator | RSC/Q0101 | 350 |
| Rubber | Rubber Nursery Worker – General | RSC/Q6005 | 200 |
| Rubber | Latex Harvest Technician (Tapper) | RSC/Q6103 | 200 |
| Rubber | General Worker – Rubber Plantation | RSC/Q6107 | 200 |
| Rubber | Material Handling and Storage Operator | RSC/Q0108 | 350 |
| Sports | Fitness Trainer | SPF/Q1102 | 250 |
| Sports | Sports Masseur | SPF/Q1103 | 200 |
| Telecom | Customer Care Executive (Call Centre) | TEL/Q0100 | 200 |
| Telecom | Customer Care Executive (Relationship Centre) | TEL/Q0101 | 200 |
| Telecom | Customer Care Executive (Repair Centre) | TEL/Q2200 | 200 |
| Telecom | Distributor Sales Representative | TEL/Q2100 | 200 |
| Telecom | Field Sales Executive-Telecom Plan & Services | TEL/Q0200 | 200 |
| Telecom | Grass Root Telecom Provider (GRTP) | TEL/Q6207 | 300 |
| Telecom | Handset Repair Engineer | TEL/Q2201 | 300 |
| Telecom | Telecom -In-store promoter | TEL/Q2101 | 200 |
| Telecom | Optical Fiber Technician | TEL/Q6401 | 300 |
| Telecom | Sales Executive (Broadband) | TEL/Q0201 | 200 |
| Telecom | Telecom Terminal Equipment Application Developer (Android Application) | TEL/Q2300 | 250 |
| Telecom | Telecom- Tower Technician | TEL/Q4100 | 300 |
| Telecom | Broadband Technician | TEL/Q0102 | 300 |
| Telecom | Optical Fiber Splicer | TEL/Q6400 | 300 |
| Tourism & Hospitality | Front Office Associate | THC/Q0102 | 280 |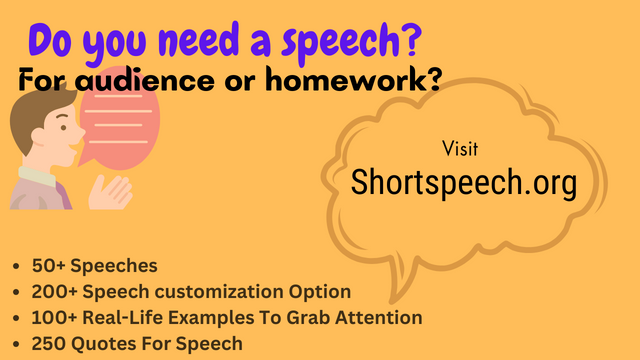 | | |
| --- | --- |
| Author | – |
| Language | English |
| No. of Pages | 111 |
| PDF Size | 10 MB |
| Category | PDF of Lists |
| Source/Credits | PMKVY Courses |
Related PDFs
Mumbai Police Merit List 2023 PDF
Final RSA Courses List For Samarth Entry Level PDF
PMKVY Courses List 2023 PDF Free Download