'PCI Approved College List' PDF Quick download link is given at the bottom of this article. You can see the PDF demo, size of the PDF, page numbers, and direct download Free PDF of 'PCI Approved College List' using the download button.
PCI Approved College List PDF Free Download
PCI Approved College List
The Pharmacy education and profession in India up to the graduate level is regulated by the PCI, a statutory body governed by the provisions of the Pharmacy Act, of 1948 passed by the Parliament.
The Pharmacy Act 1948 was enacted on 4.3.48 with the following preamble- "An Act to regulate the profession of pharmacy.
Whereas it is expedient to make better provision for the regulation of the profession and practice of pharmacy and for that purpose to constitute Pharmacy Councils". The PCI was constituted on 9.8.49 under section 3 of the Pharmacy Act.
OBJECTIVES
Regulation of Pharmacy Education in the Country for the purpose of registration as a pharmacist under the Pharmacy Act.
Regulation of Profession and Practice of Pharmacy.
Functions:
The mission of the Pharmacy Council is to secure the highest level of pharmaceutical care by ensuring competent pharmaceutical care providers who practice with agreed standards and are accessible to the whole population.
The scope of pharmacy practice includes more traditional roles such as compounding and dispensing medications, and it also includes more modern services related to health care, including clinical services, reviewing medications for safety and efficacy, and providing drug information.
Arihant School of Pharmacy & Bio-Research Institute, S.G. Highway, Post: Adalaj, Distt. Gandhinagar-382421 (Gujarat)
100
Atmiya Institute of Pharmacy Yogidham, Kalawad Road, Rajkot (Gujarat)
60
Anand PharmacyCollege, Near Town Hall, P.O. ANAND-388 001
100
Avantika Education Trust, B.Pharmacy College Navalgadh, At & Po. Navalgadh, Ta. Dhrangadhra, distant. Surendranagar
60
A.P.M.C. College of Pharmaceutical Education & Research, Motipura College Campus, Himatnagar-383 001, Distt. Sabarkantha (North Gujarat)
60
Akshar Preet Institute of Pharmacy Okha-Jamnagar State Highway Lakhabaval Road, Village.¡ Lakhabaval, Taluka. Jamnagar, Distt. Jamnagar- 361 006
60
A-One Pharmacy College Village: Anasan, Taluka: Dascroi, Distt. Ahmedabad
60
Charutar Vidya Mandal's, A.R. College of Pharmacy & G.H. Patel Institute of Pharmacy, P.B.No.19, VALLABH VIDYANAGAR-388 120 (Tel:30788)
60
Bhagwan Mahavir College of Pharmacy, 149, BMEF Campus, B/H., Heena Bungalows, Nr. Ashirwad, Villa, Bharthana, Surat 395 017 (Gujarat)
60
Bhagwanlal K.Mody Govt. Pharmacy College, Polytechnic Campus, Bhavnagar Road, NearAji Dam, RAJKOT-360 003
100
Babaria Institute of Pharmacy, Vadodara Mumbai NH#8, Varnama- 391 240 Vadodara.
60
C.K.Pithawalla Institute of Pharmaceutical Sciences & Research, Near Malvan Mandir Via. Magdalla Port, Behind Gavier Gam, Dumas Road, Ta. Choryasi, Distt. Surat- 395 007 (Gujarat),
60
C.U. Shah College of Pharmacy, & Research, Surendranagar Ahemadabad Highway, Opp.IBP Petrol Pump, Wadhwan City 363 030, Distt. Surendranagar.
60
Faculty of Pharmacy, Dharmsinh Desai University, College Road, Nadiad
60
Indukaka IPcowala College of Pharmacy, New Vallabh Vidyanagar Beyond G.I.D.C Phase IV,P.B No .53, PO Vithal Udyonagar-388 121
60
Institute of Pharmacy, Nirma University of Science and Technology, Sarkhej-GandhinagarHighway, Ahmedabad-382 481
100
Indubhai Patel College of Pharmacy, And Research Centre Amrapali Township, Petlad, Khambhat Road, Dharmaj-388430 Ta. Petlad, Dist. Anand.
60
Kalol Institute of Pharmacy, B/H Old Janpath Hotel, National High Way, Kalol, (North-Gujarat), 3827218.
60
K.V. Virani Institute of Pharmacy and Research Centre, Savarkundla-Mahuva State Highway At. P.O. Badhada, Savarkundla, Distt. Amreli- 364 522 (Gujarat)
60
K.B. Instt. of Pharm. Education & Research, Sector-23, GH-6 Road, GANDHINAGAR-382023
60
K.B. Raval College of Pharmacy, At. Shertha, Post Kasturinagar, Ta & Distt. Gandhinagar- (Gujarat)
60
K.J. College of Pharmacy, Post: Vadasma. Tal. & Distt. Mehsana- (North Gujarat) 387001
60
L.B. Rao Institute of Pharmaceutical Education & Research, Shri B.D. Rao College Campus, Khambhat Distt. Anand
60
L.M. College of Pharmacy, P.B. No. 4011, Opp. Gujarat University Navrangpura, AHMEDABAD- 380 009
90
Laxminarayandev College of Pharmacy, Narmada Nagar, Beside Swaminarayan School, Bholav, Bhaurch -372 015 (Gujarat)
100
L.J.Instituteof Pharmacy Okaf Village, Near Nagdev Kalyan Mandir, S.G.Highway Sanand CrossRoad, Ahmedabad
59
Matushree V.B. Manvar College of Pharmacy, At Dumiyani, Block Uptela, Distt. Rajkot 360 440.
60
Maliba Pharmacy College, Gopal Vidyanagar Campus, Bardoli-Mahuva Road, Ta. Mahuva Road,Tarsadi, Distt. Surat-394 350
100
N.R. Vekariya Institute of Pharmacy & Research Centre, C.L. College Campus, Bilkha Road, Junagadh- 362 001.
60
Nutan Education Trust B. Pharmacy College Rampura Kakanpur Ta. Godhra Distt. Panchmahals (Gujarat)
60
Noble Pharmacy College (Part of Noble Group of Institutions), Parth Vatik, Junagadh-Bhesan Road, Nr. Bamangam, Via., Vadal, – 362 310, Bamangam, Junagadh.
60
Nootan Pharmacy College Sankalchand Patel Sahakar Vidyadham, Gandhinagar Ambaji State Highway Link Road, Visnagar (North Gujarat)
60
Pioneer Pharmacy Degree College Pioneer Medical Campus, Near Ajawa Cross Road N.H.- 8
60
Parul Institute of Pharmacy & Research P.O. Limda, Ta. Waghodia,
Distt. Vadodara – 391 760 (Gujarat).
Formerly known as Baroda College of Pharmacy, P.O. Limda, Tal. Waghodia, Dist. Vadodara – 391 760.
100
Parul Instituteof Pharmacy, P.O. Limda, Tal. Waghodia, Baroda-391 760.
100
Pharmacy Department, Faculty of Technology & Engineering The Maharaja Sayajirao University of Baroda, Kalabhavan, VADODARA-390 001, (Tel:559187,Gram: Kalabhawan)
40
Ratnamani College of Pharmacy Ratnamani Education Campus, Shankhalpur Road to Becharaji
Distt.Mehsana'¬384 210.(
Formerly known as Shree Krishna Institute of Pharmacy Krishna Campus, Shankhalpur
Ta-Bechraji, Distt. Mehsana '¬384 210 North Gujarat)
60
Ramanbhai Patel College of Pharmacy, (Charotar Institute of Pharmacy), Post : Changa – 388 421, Ta : Petlad, Distt. Anand,
100
Rofel Shri G.MBilakhia College of Pharmacy, Rofel Campus Vapi-Namdha Road, P.B.No. 67, Vapi (west)-396 191(West Gujarat)
60
R.H. Patel College of Pharmacy, R.H. Patel Education Campus, Christipura, P.O. Dahemi, Ta. Borsad, Distt. Anand (Gujarat)
60
Radhe School of Pharmacy & Bio Research, Institute, At. & Po. Hirpura, Ta. Vijapur, Distt. Mehsana -382 870 (Gujarat)
60
R.B. Patel Mahila Pharmacy College, Kailashnagar, Atkot 360040, Tal: Jasdan, Distt. Rajkot.
60
Saraswati Institute of Pharmaceutical Sciences, At & PO: Dhanap, Ta. &, Distt. Gandhinagar-382355
60
School of Pharmacy RK University, Rajkot-Bhavnagar Highway, Kasturbadham,
Smt. Nilaben Manubhai Padalia Pharmacy College, Saurashtra National High Way Nr. Ring Road, Opp. Ramdevpir Mandir, At. Navapura, Ta. Sanand, Ahmedabad – 382
60
Shree Swaminarayan Sanskar Pharmacy College, At & Post: Zundal, Distt. Gandhinagar 382 421
100
Sat Kaival College of Pharmacy Paramguru Pathshala Complex Sarsa Cross Road, Sarsa, – 388365 Ta. & Distt. Anand
60
Smt. B.N.B Pharmacy College Salvav (Vapi), NH No.8 Salva Tal-Pardi Distt. Valsad,-396191
60
Shree S.K.Patel College of Pharmaceutical Education & Research, GANPATVIDYANAGAR, Mehsana-Gozaria High-Way, KHERVA-382 711, Ta. &Distt. Mehsana (N.Gujarat)
100
Shree Samanvay Institute of Pharmaceutical Education and Research, At & Post: Bhambhan, Tal: Botad, Distt. Bhavnagar (Gujarat)
60
Smt. R.D. Gardi B.Pharmacy College, Jamnagar Road, Opp. Tulsi Hotel, Nyara, Rajkot -360 110
60
Shanker Singh Vaghela Bapu, Institute of Pharmacy, At. P.O. Vasan, Ta. & Distt. Gandhinagar -382015 (Gujarat)
60
Shree Swaminarayan College of Pharmacy, At. & Post Saij Village, Opp. Kalol G.I.D.C., National Highway No. 8 Taluka, Kalol Distt. Gandhinagar 38272 (Gujarat)
60
Sardar Patel College of Pharmacy. Vidyanagar- Vadtal Road, Bakrol- 388 315, Ta & Distt. Anand, (Gujarat)
60
Sal Institute of Pharmacy, Opp. Science City, Village: Bhadaj, Ahmedabad (Gujarat)
60
Dr. Subhash Technical Campus, Khamdhrol Road, Junagadh ¬ 362 001.
(Formerly known as Dr. Subhash Pethaljibhai Chavda Ahir Kelvani Mandal's Group of Institutions, Khmadhrol Road, Junagadh – 362 001
60
Smt. S.M. Shah Pharmacy College, Near Sarkari Borewell. On the way to Bhimapura Hanuman Mandir, Mahemdabad Highway, At. & Po Amsaran, Ta. Mahemdabad. Distt. Kheda -387 130 (Gujarat)
60
| | |
| --- | --- |
| Language | English |
| No. of Pages | 9 |
| PDF Size | 1 MB |
| Category | Education |
| Source/Credits | drive.google.com |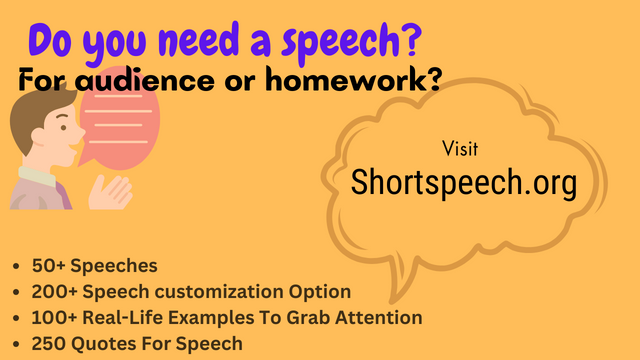 Related PDFs
West Central Railway (WCR) Apprentice Merit List 2023 PDF
UGC Approved Universities List 2023
List Of Awards In India For Different Fields PDF
PCI Approved College List PDF Free Download