'Mumbai Metro Route Map' PDF Quick download link is given at the bottom of this article. You can see the PDF demo, size of the PDF, page numbers, and direct download Free PDF of 'Mumbai Metro Route Map' using the download button.
Mumbai Metro Route Map PDF Free Download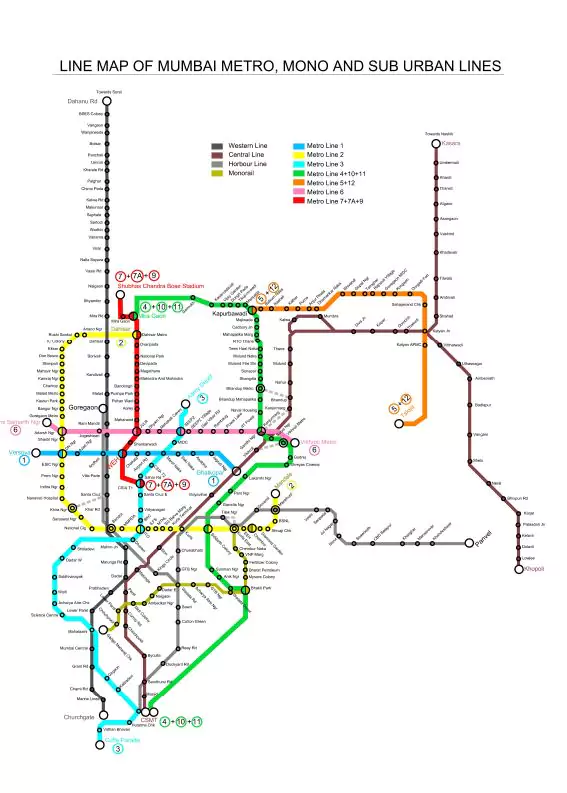 Mumbai Metro Route Map
The Mumbai Metro is a rapid transit system serving the city of Mumbai, Maharashtra, and the wider metropolitan region.
It is being built in three phases over a 15-year period, with overall completion expected in 2025.
As of August 2020, the Mumbai metro consisted of 1 operational line (Line 1 – elevated metro from Versova to Ghatkopar).
In June 2006, Prime Minister Manmohan Singh laid the foundation stone for the first phase of the Mumbai Metro project.
A successful trial run was conducted in May 2013, and the first line of the system entered into operation on 8 June 2014.
Mumbai Metro fare starts from Rs. 10 to Rs. 40 for Single Journey Token.
When completed, the core system will comprise eight high-capacity metro railway lines, spanning a total of 235 kilometers.
The 33.5-kilometer (20.8 mi) Colaba-Bandra-SEEPZ line will be built at a cost of Rs.21,000 crore (US$2.9 billion) and will be the city's first underground metro line.
MML-3 to be a 100% Electricity Driven System, leading to zero carbon emission
The capacity of each train is approximately 2500 passengers.
The design speed of the train is 90 km. The commercial speed of the train will be 35 mph including stoppages.
An automatic fare collection system and a contactless smart card will ensure "zero" revenue loss.
Penalties start from Rs. 50 to Rs. 5000 or Imprisonment on various offenses.
For the convenience of our passengers, there are many signages installed to guide you to the entrances and exits.
The metro station is divided into paid and unpaid areas. The unpaid area houses the ticket counters, Ticket Issuing Machines (TIMs), and Remaining Value Checking Terminals (RVCTs). You can purchase a ticket and use it to enter the paid area through the AFC gates.
QR code Based Mobile tickets can be purchased through Paytm & Ridlr App.
Mumbai Metro has Black Box (like airplanes) to record all vital information (1st time in a Metro in India).
Metro has an average speed of ~33 kmph, Maximum speed ~80 kmph, and Design Speed of ~ 90 kmph.
The 1st train will leave from Versova at 05:20 hrs and VIVO Ghatkopar at 05:29 hrs. The last train from Versova will leave at 23:20 hrs. The last train from VIVO Ghatkopar will leave at 23:46 hrs. But Subject to change from time to time.
The Mumbai metro lines can be summarised as follows-
Metro Line
Colour Code
Metro route
Total Length (in Km)
Number of Stations
Construction Status
Mumbai Metro Line-1
Blue Line
Color Code
11.4 Km
12
Operational
Mumbai Metro Line-2A
Yellow Line
Dahisar (E) to DN Nagar
18.60 Km
17
Operational
Mumbai Metro Line-2B
Yellow Line
DN Nagar to Mandale
23.64 Km
22
Under Construction
Mumbai Metro Line-3
Aqua Line
Cuffe Parade -Bandra Kurla Complex (BKC)- SEEPZ- Aarey Colony
33.50 Km
27
Under Construction
Mumbai Metro Line-4
Green Line
Wadala to Kasarawadavali
32.32 Km
32
Under Construction
Mumbai Metro Line-4A
Green Line
Kasarvadavali –to Gaimukh
(Extension of Line-4)
2.88 Km
2
Under Construction
Mumbai Metro Line-5
Orange Line
12.811 km Under Construction; the Rest of the project is on Hold
24.95 Km
17
12.811 km Under Construction; Rest of the project is on Hold
Mumbai Metro Line-6
Pink Line
Swami Samarth Nagar – Vikhroli
15.18 Km
13
Under Construction
Mumbai Metro Line-7
Red Line
Dahisar (E) – Andheri (E)
16.5 Km
14
Operational
Mumbai Metro Line-7A
Red Line
Andheri (E) – CSI Airport
(Extension of Line-7)
3.17 Km
2
Under Construction
Mumbai Metro Line-8
Gold Line
CSIA – NMIA
(Airport Connector)
35 Km
7
Proposed Line
Mumbai Metro Line-9
Red Line
Dahisar (E) – Mira Bhayander
(Extension of Line-7)
11.38 Km
8
Under Construction
Mumbai Metro Line-10
Green Line
Gaimukh – Shivaji Chowk in Mira Road
(Extension of Line-4)
9.20 Km
4
Approved Line
Mumbai Metro Line-11
Green Line
Wadala – Chhatrapati Shivaji Maharaj Terminus
(Extension of Line-4)
12.77 Km
10
Proposed
Mumbai Metro Line-12
Orange Line
Kalyan to Taloja
(Extension of Line-5)
20.7 Km
17
Proposed
Mumbai Metro Line-13
Purple Line
Shivaji Chowk (Mira Road) to Virar
23 Km
20
Proposed
Mumbai Metro Line-14
Magenta Line
Kanjurmarg to Badlapur
45 Km
40
Proposed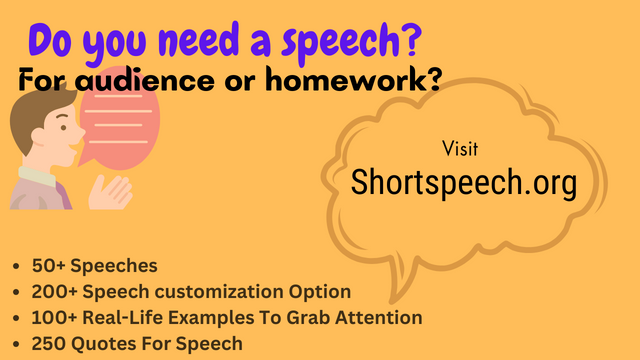 | | |
| --- | --- |
| Language | English |
| No. of Pages | 1 |
| PDF Size | 0.05 MB |
| Category | Government |
| Source/Credits | imetro.in |
Related PDFs
Africa Continent Political And Physical Map PDF
Mumbai Metro Route Map PDF Free Download