'Mi Lifestyle Product Price List' PDF Quick download link is given at the bottom of this article. You can see the PDF demo, size of the PDF, page numbers, and direct download Free PDF of 'Price List of Mi Lifestyle Product' using the download button.
Mi Lifestyle Product Detail PDF Free Download
Mi Lifestyle Products Price List
According to the medical journal The Lancet, every year about 1 million Indians in the country lose their lives due to polluted air.
Most of the world's most polluted cities are in India. According to the medical survey, today the person is surrounded by radiation the growth of cells and tissue from radiation is influenced. Radiation can cause cancer.
According to the medical survey, more than 11% of people are dying due to smoking and India is one of the top four countries.
A global study has shown that over 2 years, alcohol consumption has increased by 55%.
According to the medical survey, the evidence of not exercising increases in the run-of-the-mill life of the modern era.
WHO has declared India as the "Diabetes Capital" of the world. More than 62 million people suffer from the disease.
Today more than 100 million people are overweight.
In India, the rate of heart attack among people above the age of 35 years is the highest in the world.
Liver disease is also one of the 10 leading causes of death in India, due to which 2 lakh people die every year.
Air pollution causes an average of 1.2 million deaths in India. : Greenpeace Report.
Ayurveda is derived from two words – 'Ayus' & 'Vid' meaning life knowledge respectively.
No wonder Ayurveda has been called the SCIENCE OF LIFE, it is the oldest complete medical system in the world
The primary aims of Ayurveda are to give recipes for the treatment of illness, but more importantly, to provide solutions to PREVENT ILL-HEALTH and maintain POSITIVE HEALTH
The science of Ayurveda is based on the theory of the FIVE ELEMENTS or Panchamahabhoota These
5 Elements are 1. Prithvi(Earth) 2. Jal(Water) 3. Agni(Fire) 4. Vayu(Air) 5. Akash(Space)
All Matter in the universal is made up of these five Elements
| Sr. No. | Category | Product Name | Product Code | MRP |
| --- | --- | --- | --- | --- |
| 1 | Food and Beverages | Aahar Orange Juice Pre Mix 500gms | IS15227 | ₹ 350 |
| 2 | Food and Beverages | Aahar Passion Fruit Juice Pre Mix 500gms | IS15230 | ₹ 350 |
| 3 | Food and Beverages | AAHAR ROSE MINT LEMON JUICE PRE MIX 500 | IS15232 | ₹ 425 |
| 4 | Food and Beverages | AAHAR COLD COFFEE PRE MIX 250GMS | IS15231 | ₹ 350 |
| 5 | Food and Beverages | AAHAR AAM PANNA JUICE PRE MIX 500GMS | IS15229 | ₹ 350 |
| 6 | Food and Beverages | Neustar Jasmine & Almond Moisturising Soap 100 gms | IS15228 | ₹ 350 |
| 7 | Food and Beverages | AAHAR Tealite 500 gms | IS13697 | ₹ 380 |
| 8 | Food and Beverages | ON & ON KASHMIRI KAWAH GREEN TEA | IS15083 | ₹ 380 |
| 9 | Food and Beverages | On & On Masala Kawah Green Tea | IS15082 | ₹ 190 |
| 10 | Personal Care | On&On Herbal TOOTHPASTE WITH HERBAL EXTRACTS 150 gms | IS15397 | ₹ 50 |
| 11 | Personal Care | Neustar Tyzon Deo For Men 200ml | IS15238 | ₹ 210 |
| 12 | Personal Care | Neustar Nu Femme Deo For Women 200ml | IS15237 | ₹ 210 |
| 13 | Personal Care | Neustar Tyzon Perfume For Men 100ml | IS15236 | ₹ 1000 |
| 14 | Personal Care | Neustar Nu Femme Perfume For Women 100 ml | IS15235 | ₹ 1000 |
| 15 | Personal Care | Neustar ALL NATURAL BLEMISH CONTROL WALNUT SCRUB 100 gms | IS15010 | ₹ 180 |
| 16 | Personal Care | ELEMENTS WELLNESS AYUHEEL | IS15132 | ₹ 220 |
| 17 | Personal Care | Elements WELLNESS FRESH-O-GUARD TOOTHPASTE 120 gms | IS15246 | ₹ 210 |
| 18 | Personal Care | Elements WELLNESS Red Herbal Paste 150 gms | IS15245 | ₹ 190 |
| 19 | Personal Care | NEUSTAR TOOTH BRUSH PACK OF 4 | IS15239 | ₹ 115 |
| 20 | Personal Care | On & On Hair Colour Shampoo 20ml | IS15234 | ₹ 100 |
| 21 | Personal Care | Elements WELLNESS NIGHT REPAIR CREAM | IS14952 | ₹ 610 |
| 22 | Personal Care | Elements WELLNESS DAY PROTECTION CREAM | IS14951 | ₹ 610 |
| 23 | Personal Care | On&On Maha Bhringraj HERBAL HAIR OIL 200 ml | IS14452 | ₹ 440 |
| 24 | Personal Care | Neustar Papaya FACEWASH 100 ml | IS13530 | ₹ 160 |
| 25 | Personal Care | neustar Neem FACEWASH for anti acne 100 ml | IS13528 | ₹ 140 |
| 26 | Personal Care | On&On Strawberry BODY BUTTER CREAM 100 gms | IS13064 | ₹ 300 |
| 27 | Personal Care | Neustar 100 Pure Esoft Petroleum Jelly 50 Gms | IS13531 | ₹ 50 |
| 28 | Personal Care | AAHAR ROSE MINT LEMON JUICE PRE-MIX 500 | IS13529 | ₹ 140 |
| 29 | Personal Care | Neustar Amla Hair Oil 200 ml | IS13527 | ₹ 70 |
| 30 | Personal Care | Neustar COCONUT Shampoo & Conditioner Tube 30 ml | IS13533 | ₹ 170 |
| 31 | Personal Care | Neustar Perfumed Talc 300 gms | IS13532 | ₹ 35 |
| 32 | Personal Care | Neustar Sandal Soap with PRO-HEALTH 100 gms | IS13526 | ₹ 180 |
| 33 | Personal Care | Neustar Anti Bacterial Triple Action Soap 100 gms | IS13525 | ₹ 50 |
| 34 | Personal Care | Neustar Rose Fragrant Beauty Soap 100 gms | IS13524 | ₹ 50 |
| 35 | Personal Care | Neustar TULSI & MINT TOOTHPASTE 100 gms | IS13517 | ₹ 50 |
| 36 | Personal Care | Neustar Neem & Tulsi Deodorising Soap 100 gms | IS13516 | ₹ 50 |
| 37 | Personal Care | Mi Home Lemon Fresh Clean&Shine DISHWASHER LIQUID 500 ml | IS13515 | ₹ 50 |
| 38 | Personal Care | On&On MILK & STRAWBERRY Luxury Bathing Bar 75 gms | IS13286 | ₹ 100 |
| 39 | Personal Care | On&On NEEM Luxury Bathing Bar 75 gms | IS13284 | ₹ 100 |
| 40 | Personal Care | On&On TURMERIC Luxury Bathing Bar 75 gms | IS13285 | ₹ 100 |
| 41 | Personal Care | On&On PAPAYA Luxury Bathing Bar 75 gms | IS13283 | ₹ 100 |
| 42 | Personal Care | On&On SANDAL Luxury Bathing Bar 75 gms | IS13282 | ₹ 100 |
| 43 | Personal Care | Elements WELLNESS YOUNG AND BEAUTIFUL UNDER EYE GEL 15 gms | IS13383 | ₹ 270 |
| 44 | Personal Care | Elements WELLNESS 3-in-1 FACE WASH 60 gms | IS13380 | ₹ 180 |
| 45 | Personal Care | Elements WELLNESS RADIANT GLOW FACE WASH (SOAP-FREE) 100 gms | IS13311 | ₹ 235 |
| 46 | Personal Care | Elements WELLNESS MULTI-ACTION FAIRNESS FORMULA 100 gms | IS13229 | ₹ 340 |
| 47 | Personal Care | Elements WELLNESS EXFOLIATING BODY POLISH GEL 200 gms | IS14005 | ₹ 475 |
| 48 | Personal Care | Elements WELLNESS ACTI-FRESH SHAVE GEL | IS14004 | ₹ 280 |
| 49 | Personal Care | Elements WELLNESS ANTI DANDRUFF SHAMPOO 200 ml | IS13188 | ₹ 340 |
| 50 | Personal Care | Elements WELLNESS COMPLETE CARE SHAMPOO 200 ml | IS13187 | ₹ 340 |
| 51 | Personal Care | Elements WELLNESS 8 in 1 HAIR CONDITIONER | IS14006 | ₹ 410 |
| 52 | Personal Care | Elements Wellness Rose&glycerine Moisturising Hand Wash 500 ml | IS13379 | ₹ 400 |
| 53 | Personal Care | Elements WELLNESS EMOLLIENT BODY CREAM 200 ml | IS13378 | ₹ 260 |
| 54 | Personal Care | Elements WELLNESS INTENSE MOISTURISING BODY LOTION 200 ml | IS13377 | ₹ 260 |
| 55 | Personal Care | Elements WELLNESS COCOA BUTTER BODY LOTION 200ml | IS13376 | ₹ 240 |
| 56 | Personal Care | Elements WELLNESS WHITENING BODY LOTION 100 ml | IS13375 | ₹ 200 |
| 57 | Home Care | Mi Home max BRITE MATIC LIQUID LAUNDRY DETERGENT 500 ml | IS15274 | ₹ 220 |
| 58 | Home Care | ELEMENTS WELLNESS PRO-NASIKA 20ML | IS15273 | ₹ 150 |
| 59 | Home Care | Mi Home DISINFECTANT FLOOR CLEANER 500 ml | IS15272 | ₹ 120 |
| 60 | Home Care | Mi Home Kill&Shine POWERFUL TOILET CLEANER 500 ml | IS15271 | ₹ 100 |
| 61 | Home Care | Mi Antibacterial Dishwash ROUND BAR 500 gms | IS15270 | ₹ 80 |
| 62 | Home Care | MI HOME LIVLONG DESCALER 100GMS | IS15233 | ₹ 100 |
| 63 | Health Care | On & On Nu Woman Sanitary Napkins | IS15391 | ₹ 325 |
| 64 | Health Care | On&On Nutrilife Chocolate Flavour Powder 750 gms | IS15174 | ₹ 2400 |
| 65 | Health Care | ELEMENTS WELLNESS EYENERGY 10ML | IS15134 | ₹ 190 |
| 66 | Health Care | Indiagro Growmagic Advance 100 | IS15133 | ₹ 220 |
| 67 | Health Care | On&On 9E5 NATURAL ANTIOXIDANT 30 Sachets | IS15275 | ₹ 3700 |
| 68 | Health Care | ON&ON HERBAL ROLL ON INHALER | IS15225 | ₹ 175 |
| 69 | Health Care | Elements Wellness Probiotic G Plus | IS15199 | ₹ 750 |
| 70 | Health Care | Elements WELLNESS NATCIUM 60Caplets | IS15192 | ₹ 1250 |
| 71 | Health Care | Elements WELLNESS Protein Powder 500 gms | IS13148 | ₹ 2800 |
| 72 | Health Care | On&On Nutrilife Mango flavour Powder 750 gms | IS13439 | ₹ 2400 |
| 73 | Health Care | On&On Nutrilife Vanilla flavour Powder 750 gms | IS8826 | ₹ 2400 |
| 74 | Health Care | On&On KAVACHPRASH 1 kg | IS8858 | ₹ 1295 |
| 75 | Health Care | Elements WELLNESS MELT FAT 30x14g Sachets | IS13395 | ₹ 2900 |
| 76 | Health Care | Elements WELLNESS CHAMPI Champion TAILA 200 ml | IS9665 | ₹ 525 |
| 77 | Health Care | Elements WELLNESS Wound HEALING Cream 25 gms | IS9657 | ₹ 195 |
| 78 | Health Care | Elements WELLNESS NO Vedana GEL 50 gms | IS9652 | ₹ 290 |
| 79 | Health Care | Elements WELLNESS Ayushwaas Avaleha 250 gms | IS13959 | ₹ 1300 |
| 80 | Health Care | Elements WELLNESS ThyHealth Liquid 200 ml | IS13958 | ₹ 700 |
| 81 | Health Care | Elements WELLNESS Antilergy Liquid 200 ml | IS13957 | ₹ 350 |
| 82 | Health Care | Elements WELLNESS MAN Shakti-man 60 VEG CAPS | IS9662 | ₹ 1250 |
| 83 | Health Care | Elements WELLNESS Privy Wash 100 ml | IS14377 | ₹ 330 |
| 84 | Health Care | Elements WELLNESS CYCLOVA 30 Capsules | IS13956 | ₹ 2000 |
| 85 | Health Care | Elements WELLNESS WOMAN Companion 200 ml | IS9660 | ₹ 340 |
| 86 | Health Care | Elements WELLNESS URI fLUSH 3 Liquid 200 ml | IS13363 | ₹ 475 |
| 87 | Health Care | Elements WELLNESS URI fLUSH-3 PLUS Tablets 60 TABS | IS13950 | ₹ 1100 |
| 88 | Health Care | Elements WELLNESS PHYT STRESS 60 VEG CAPS | IS9653 | ₹ 1020 |
| 89 | Health Care | Elements WELLNESS NO Vedana 60 VEG CAPS | IS9651 | ₹ 1150 |
| 90 | Health Care | Elements WELLNESS LIV-a Gain Liquid 200 ml | IS9658 | ₹ 240 |
| 91 | Health Care | Elements WELLNESS LIV-a GAIN 60 VEG CAPS | IS9655 | ₹ 900 |
| 92 | Health Care | Elements WELLNESS WELL HART 60 VEG CAPS | IS9663 | ₹ 725 |
| 93 | Health Care | Elements WELLNESS MULTI-GARD Blood Purifier 200 ml | IS9661 | ₹ 380 |
| 94 | Health Care | Elements WELLNESS DAILY DETOX 60 VEG CAPS | IS9656 | ₹ 900 |
| 95 | Health Care | Elements WELLNESS IMMUNO-3 Plus 60 VEG CAPS | IS9654 | ₹ 940 |
| 96 | Health Care | On&On Diabalife 30 VEGETARIAN CAPSULES | IS13362 | ₹ 2500 |
| 97 | Health Care | Elements WELLNESS COF-NIL Cough Relief Formula 100 ml | IS9659 | ₹ 195 |
| 98 | Health Care | Elements WELLNESS BELOW 37 60 VEG CAPS | IS9664 | ₹ 910 |
| 99 | Health Care | On&On Spirulina Gold 60 Vegetarian Capsules | IS9807 | ₹ 1500 |
| 100 | Health Care | Elements WELLNESS Fealing Liquid 200 ml | IS13360 | ₹ 380 |
| 101 | Health Care | Elements WELLNESS Fealing 60 Capsules | IS13359 | ₹ 775 |
| 102 | Agro Care | Indiagro Modiphy 250 ml | IS15340 | ₹ 500 |
| 103 | Agro Care | Indiagro Mi Veer 250ml | IS15336 | ₹ 2650 |
| 104 | Agro Care | Indiagro Mi Citra 250ml | IS15335 | ₹ 1875 |
| 105 | Agro Care | Indiagro Mi Proud 250ml | IS15334 | ₹ 1200 |
| 106 | Agro Care | Indiagro Growmagic Advance 100gms | IS15339 | ₹ 1650 |
| 107 | Agro Care | Indiagro Mi Spray Plus 100ml | IS15338 | ₹ 500 |
| 108 | Agro Care | Indiagro Bhuastra Super 2kg | IS15337 | ₹ 1375 |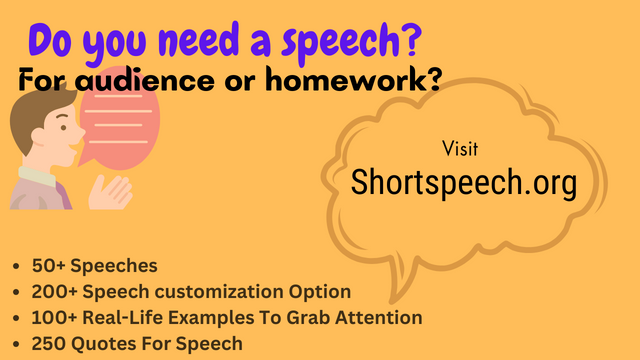 | | |
| --- | --- |
| Author | Catalog |
| Language | English |
| No. of Pages | 11 |
| PDF Size | 1 MB |
| Category | Catalog |
| Source/Credits | drive.google.com |
Alternate Catalogue PDF Download Link
Related PDFs
Modular Kitchen Accessories Price List PDF
Indian Monthly Grocery Items List PDF
Crompton Single Phase (Commercial) Motors Price List PDF
Princess House Catalog 2023 PDF
Kajaria Tiles Latest Price List 2023 PDF
Tata Pravesh Windows/Door Price List 2023 PDF
Godrej Interio Catalogue With Price List 2023 PDF
Mi Lifestyle Product Price List PDF Free Download