'Grammar Pronoun In English' PDF Quick download link is given at the bottom of this article. You can see the PDF demo, size of the PDF, page numbers, and direct download Free PDF of 'Pronoun' using the download button.
English Grammar Pronoun PDF Free Download
Pronouns Definition, Types and Examples PDF
What Is a Pronoun?
A pronoun is used in the place of a noun. It substitutes the noun in a paragraph or piece of writing to avoid repetition of the noun. Pronouns can be used in singular and plural forms.
The verb used in the sentence should be used in accordance with the particular form of the pronoun used.
Pronouns are generally classified into three main kinds.
| | | |
| --- | --- | --- |
| Person | Singular Pronoun | Plural Pronoun |
| First Person Pronoun | I, Me | We, Us |
| Second Person Pronoun | You, Your | You |
| Third Person Pronoun | He, She, It, Him, Her | They, Them, Their |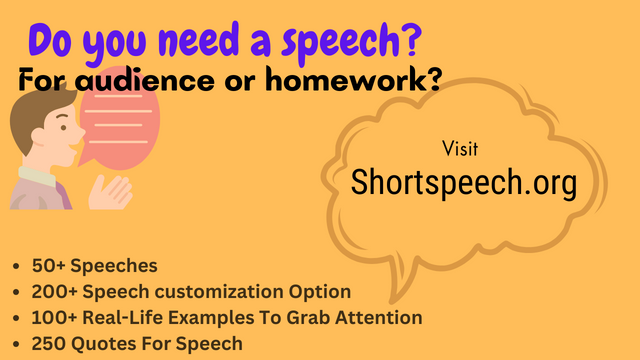 Definition of a Pronoun
A pronoun is defined as 'a word that is used instead of a noun or a noun phrase', according to the Cambridge Dictionary.
The Merriam-Webster Dictionary defines pronouns as 'any of a small set of words (such as I, she, he, you, it, we, or they) in a language that are used as substitutes for nouns or noun phrases and whose referents are named or understood in the context'.
According to the Collins Dictionary, 'A pronoun is a word that you use to refer to someone or something when you do not need to use a noun, often because the person or thing has been mentioned earlier. Examples are 'it', 'she', 'something', and 'myself'.'
Types of Pronouns with Examples
Pronouns can be classified into different types based on their functions. Given below are the various types of pronouns. Go through the examples carefully to have a clear understanding of each type of pronoun and its function.
Relative Pronouns are pronouns that are used to relate one part of the sentence to another. Some examples of relative pronouns are that, which, where, when, why, what, whom and whose.
Possessive Pronouns are pronouns that are used to show possession. Some examples of possessive pronouns are mine, yours, his, hers, theirs and its.
Reflexive Pronouns are pronouns that are used to refer back to the subject in the sentence. Some examples of reflexive pronouns are myself, yourself, herself, himself, oneself, itself, ourselves, themselves and yourselves.
Demonstrative Pronouns are pronouns that are used to point to specific objects. Some examples of demonstrative pronouns are this, that, these and those.
Interrogative Pronouns are pronouns that are used to ask questions. Some examples of interrogative pronouns are who, what, when, why and where.
Indefinite Pronouns are pronouns that do not refer to any particular person, place or thing. Some examples of indefinite pronouns are someone, somebody, somewhere, something, anyone, anybody, anywhere, anything, no one, nobody, nowhere, everyone, everybody, everywhere, everything, each, none, few, and many.
Personal Pronouns are simple pronouns that are used to substitute proper names. Some examples of personal pronouns are I, you, he, she, we, they, him, her, he, she, us and them.
Subject Pronouns are pronouns that perform the action in a sentence. Some examples of subject pronouns are I, you, we, he, she, it, they and one.
Object Pronouns are pronouns that receive the action in a sentence. Some examples of object pronouns are me, us, him, her and them.
Reciprocal Pronouns are pronouns that are used to express a mutual relationship. Some examples of reciprocal pronouns are each other and one another.
Intensive Pronouns are the same as reflexive pronouns, with the only difference being that you can remove the intensive pronoun from the sentence, and the sentence would still make sense.
Exercises: Using the above guidelines, underline the correct pronoun in the following
sentences.
Each student brought (their, his) book
One boy asked us to help (him, them).
He took us and (they, them) to the game.
She can sit between you and (me, I).
Everyone except (he, him) is going to be there.
My father gave the car to John and (I, me).
Will you go with (us, we)?
It is (he, him).
I called as many people as (she, her).
(There, They're) coming tonight.
Please come with Harry and (me, I).
It is (they, them).
(Them, Those) books are overdue.
(Who, Whom) did you send on the errand?
Will it be (he, him)?
It could be (we, us).
My mother and (I, myself) have the same birthday.
(Who, Whom) told you?
It is (you're, your) book.
(Its, It's) my book.
It is I (whom, who) am present.
One of the boys saw (their, his) mother.
(Who, Whom) will go?
John and (you, yourself) will go.
It's (me, I).
The secret is between you and (they, them).
He is as tall as (I, me).
(Their, They're) on the way.
Father and (I, myself) arrived.
(Whose, Who's) book is it?
It will be (I, me).
He told the man (himself, hisself).
It was Harry (who, which) told us.
Let's sit by the girl and (they, them).
He is the man (who, whom) I saw in the park.
With (who, whom) will you go?
All of the class except (we, us) went on the field trip.
Each boy ate (their, his) lunch.
The dog (who, which) saved the child received a medal.
Between him and (she, her) I prefer her.
(Whose, Who's) coming to dinner?
Is he better than (us, we)?
He is heavier than (I, me).
(There's, Theirs) not one left.
He chose (them, those) officers.
Everyone has (his, their) opinion.
(Who, Whom) said it was I?
He cut (himself, hisself).
These were (they, them).
The man (who, which) is speaking is my father
| | |
| --- | --- |
| Language | English |
| No. of Pages | 36 |
| PDF Size | 0.6 MB |
| Category | English |
| Source/Credits | courses.umass.edu |
English Grammar Pronoun PDF Free Download