'How to download an Encumbrance Certificate in Tamil Nadu' PDF Quick download link is given at the bottom of this article. You can see the PDF demo, size of the PDF, page numbers, and direct download Free PDF of 'Encumbrance Certificate Application Form Tamil Nadu' using the download button.
Encumbrance Certificate Application Form Tamil Nadu PDF Free Download
Encumbrance Certificate Application Form Tamil Nadu
You get all this information easily inside this certificate. The meaning of this word will become more clear when you know about its synonyms.
The same meaning applies in the case of property as well. In simple words, it is easily known through an encumbrance certificate whether the property is free from legal encumbrances and financial burdens or not.
Apart from this, for how many years the transaction has been going on on the property and since the time this property was made, since then how many people have it been with and who is its owner at present, etc. information is also recorded in this certificate.
Encumbrance Certificate Application Form Tamil Nadu PDF
The encumbrance certificate will tell about the legal and financial associations and whether the owner has taken a loan against the property, this certificate will show you the same. EC will also tell you if there is any legal dispute over the property. The encumbrance certificate in Hindi is called Bhar Mukt Praman.
Required information for Tamil Nadu Encumbrance Certificate Application Form
| | |
| --- | --- |
| Sr.No. | Details |
| 1. | Name of the Applicant |
| 2. | Address |
| 3. | Telephone No. |
| 4. | Name of the Village |
| 5. | Name of the street |
| 6. | Old Survey No/Sub.Div.No |
| 7. | New survey No/Sub divn.No |
| 8. | Door No. |
| 9. | Boundaries |
| 10. | Built up area |
| 11. | The extent of the site |
| 12. | Name of the declared owner (Father's Name) |
| 13. | Period of search – No of years |
| 14. | Name of the executants |
| 15. | Name of the claimant |
| 16. | Signature |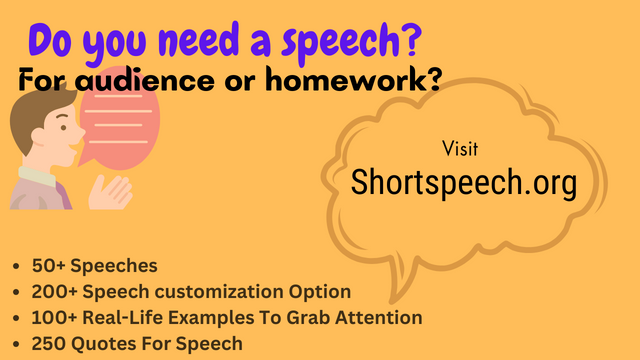 EC Online: How to get EC/ encumbrance certificate online in Tamil Nadu?
Step-1: To apply for an EC online, you will need to register yourself on the TNREGINET portal. If you already have an account, sign in, or else sign up to log in and access the services.
Step-2: If you are a first-time user, you will need to sign up and provide details such as username, password, address, identification number (PAN/Aadhaar/driving license/others), and contact details. Complete the sign-up to receive an OTP on the contact number.
Step-3: Check your email id for a verification link from the authority.
Step-4: Once your details are verified, you can sign in to the TNREGINET portal.
Step-5: A registered user can now go to the 'E-services' tab on the homepage > Encumbrance Certificate > Search and apply EC.
Step-6: You will be required to fill in the following details:
| | | |
| --- | --- | --- |
| 1. | Location: | Zone, district, sub-registrar office. |
| 2. | Time: | EC Start date and EC end date. |
| 3. | Survey details: | Plot no, flat no, door no, ward, block, boundary details, extent, and build-up area. |
| 4. | House details: | Plot no, flat no, door no, ward, block, boundary details, extent and build-up area. |
| 5. | Additional details: | Old survey no, TS no, old door no, declared owner, father's name, any registered document. |
Once you feed in these details, you can proceed to enter the captcha to search for the EC/encumbrance certificate Tamil Nadu.
Step-7: Once you click on 'Search', all the documents pertaining to the details you have entered will be displayed. Proceed to 'Apply Online'.
Step-8: Enter your name, contact details and save them and proceed to pay.
Step-9: You can see the payment details, select the payment option to move to the e-payment screen.
Step-10: Enter the details in the e-payment section such as name, address, sub-registrar office, etc.
Step-11: Choose the bank you wish to make the e-payment form and pay.
Step-12: Once your payment is successful, you will be provided with a bank reference number, CIN number, and transaction ID. Keep these details handy. Upon selection of the applicable data and approval of the application by the sub-registrar, the encumbrance certificate will be sent to the applicant's login with a QR code added to all the pages and a digital signature of the sub-registrar affixed at the end. An SMS notification will be sent to the applicant.
How to get TN EC / Villangam encumbrance certificate offline?
List of documents required to make an application for EC or Villangam certificate:
Attested copy of address proof
Details about property
Title details
Along with this, you will also be asked to pay the requisite fee applicable for such TN EC-related online services.
Step-1: An application needs to be submitted to the sub registrar's office, along with the aforementioned documents. For the village certificate application, you can download the application format here.
Step-2: The concerned authority will go through all documents to ascertain their legality.
Step-3: An EC with details of all transactions or in the absence of transactions, a Nil Encumbrance Certificate is issued. This may take 15-30 days from the date of application.
| | |
| --- | --- |
| Language | English |
| No. of Pages | 2 |
| PDF Size | MB |
| Category | Form |
| Source/Credits | – |
Related PDFs
Marriage Application Form Gujarat PDF
Beneficiary Registration Applikcation Form Rajasthan PDF In Hindi
Chhatra Kalyan Scholarship Form Lucknow PDF
Nari Samman Yojana Form PDF In Hindi
Encumbrance Certificate Application Form Tamil Nadu PDF Free Download