'Dell All Category Laptop Price List' PDF Quick download link is given at the bottom of this article. You can see the PDF demo, size of the PDF, page numbers, and direct download Free PDF of 'Dell Laptop Catalogue ' using the download button.
Dell Laptop Price List PDF Free Download
Dell Laptop Price List
At Dell Technologies, The company is an innovation pioneer driving the digital revolution forward. Together, and as individuals, our passion and unique perspectives propel every idea, concept, and solution they create.
By embracing our differences and investing time in our diversity, our leaders foster a culture of innovation and inclusion that enables us to create technology that ensures widespread accessibility and impactful improvements to daily life.
Best For Gaming – Dell Laptop Price INR
| | | |
| --- | --- | --- |
| S No. | Product Name | Price (in Rs.) |
| 1 | Dell 15 (2021) Ryzen 7-5800H Gaming Laptop (G15 5515, D560538WIN9W) | ­­­1,31,162 |
| 2 | Dell XPS 13 9380 8th Generation Intel Core i7-8565U Processor 4K UHD Touch Display Laptop | 1,07,498 |
| 3 | Dell Inspiron 3501 11th Gen Intel i5-1135G7 Laptop (Soft Mint, D560439WIN9S) | 63,990 |
| 4 | Dell Inspiron 3505 Gaming Laptop | 55,990 |
| 5 | Dell Inspiron 5502 11th gen Laptop – D560364WIN9S | 69,999 |
| 6 | Dell G5 Gaming 5505 Laptop + Alienware Advanced Gaming Mouse – AW558 | 72,689 |
| 7 | Dell 15 (2021) AMD Ryzen 5-4600H Gaming Laptop (G5 5505, D560243HIN9S) | 69,999 |
| 8 | Dell Inspiron G15 5510 Gaming Laptop + Dell Pro Slim Backpack 15 | 69,990 |
| 9 | Dell 15 (2021) i5-10200H Gaming Laptop (G15 5510, D560451WIN9A) | 68,990 |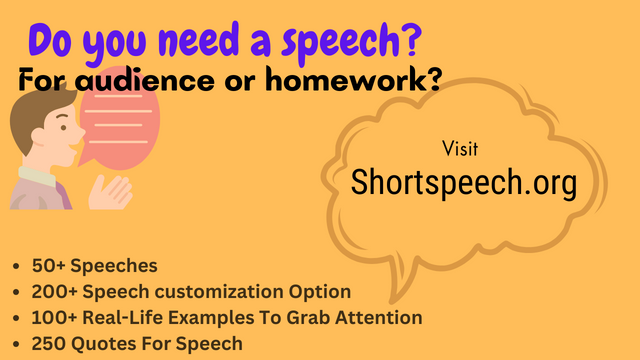 Best For Students – Dell Laptop Price List
| | | |
| --- | --- | --- |
| S No. | Product Name | Price (in Rs.) |
| 1 | Dell Inspiron 7415 Touch Display 2 in 1 Laptop – D560470WIN9P | 69,990 |
| 2 | Dell Vostro 3405 AMD Ryzen 5 – 3500U Laptop – Dune Color, D552166WIN9DE | 49,400 |
| 3 | Dell 15 (2021) Laptop i3-1115G4 (Inspiron 3511, D560581WIN9BE) | 41,990 |
| 4 | Dell Vostro 3401 Laptop – D552181WIN9BE | 39,960 |
| 5 | Dell Inspiron 3501 Intel 11th Gen Core i5-1135G7 Laptop | 57,990 |
| 6 | DELL XPS 9300 Laptop | 95,877 |
| 7 | Dell Inspiron 3505 AMD Ryzen-5 3500U Laptop (Soft Mint, D560341WIN9S) | 59,999 |
| 8 | Dell Vostro 3400 Laptop – D552156WIN9DE | 59,990 |
| 9 | Dell Inspiron 5502 11th gen Laptop – D560364WIN9S | 69,999 |
| 10 | Dell Inspiron 3501 Laptop – D560401WIN9BE | 60,799 |
Best For Programming – Dell Laptop Price List
| | | |
| --- | --- | --- |
| S No. | Product Name | Price (in Rs.) |
| 1 | Dell XPS 7390 Thin & Light Laptop | 1,07,900 |
| 2 | Dell XPS 9310 Touch Display Laptop – D560052WIN9S | 1,73,000 |
| 3 | Dell XPS 9310 Intel Evo 11th Gen i5-1135G7 Thin and Light Business Laptop – D560032WIN9S | 1,24,990 |
| 4 | Dell 15 (2021) Ryzen 7-5800H Gaming Laptop (G15 5515, D560538WIN9W | 1,13,162 |
| 5 | New Dell Inspiron 15 5505 Thin & Light Laptop (i7501-7623SLV-PUS) | 1,30,891 |
| 6 | Dell Latitude 5320 2 in 1 i7-1185G7 Laptop | 1,74,300 |
| 7 | Dell XPS 13 9380 8th Generation Intel Core i7-8565U Processor 4K UHD Touch Display Laptop | 1,07,498 |
| 8 | DELL XPS 9300 Laptop + Dell Compact Wireless Combo KM7120W | 1,01,844 |
| 9 | Dell Latitude 3420 i7-1165G7 Laptop | 1,08,990 |
Best For Graphic Design Laptop Price List
| | | |
| --- | --- | --- |
| S No. | Product Name | Price (in Rs.) |
| 1 | Dell Inspiron 7415 Touch Display 2 in 1 Laptop – D560470WIN9P | 69,990 |
| 2 | Dell 15 (2021) i5-10200H Gaming Laptop (G15 5510, D560451WIN9A) | 68,990 |
| 3 | Dell Latitude 5320 2 in 1 i7-1185G7 Laptop | 1,74,300 |
| 4 | Dell XPS 13 9380 8th Generation Intel Core i7-8565U Processor 4K UHD Touch Display Laptop | 1,07,498 |
| 5 | DELL XPS 9300 Laptop + Dell Compact Wireless Combo KM7120W | 1,01,844 |
| 6 | Dell Latitude 3420 i7-1165G7 Laptop | 1,08,990 |
| 7 | Dell G5 Gaming 5505 Laptop + Alienware Advanced Gaming Mouse – AW558 | 72,689 |
| 8 | Dell 15 (2021) AMD Ryzen 5-4600H Gaming Laptop (G5 5505, D560243HIN9S) | 69,999 |
| 9 | Dell XPS 7390 Thin & Light Laptop | 70,500 |
Best For Video Editing – Dell Laptop Price List
| | | |
| --- | --- | --- |
| S No. | Product Name | Price (in Rs.) |
| 1 | Dell XPS 7390 10th Generation Laptop | 1,02,290 |
| 2 | Dell XPS 7390 Thin & Light Laptop | 70,500 |
| 3 | Dell Latitude 5320 2 in 1 i7-1185G7 Laptop | 1,74,300 |
| 4 | Dell XPS 13 9380 8th Generation Intel Core i7-8565U Processor 4K UHD Touch Display Laptop | 1,07,498 |
| 5 | DELL XPS 9300 Laptop + Dell Compact Wireless Combo KM7120W | 1,01,844 |
| 6 | Dell Latitude 3420 i7-1165G7 Laptop | 1,08,990 |
| 7 | Dell Latitude 3420 i7-1165G7 Laptop | 1,08,900 |
| 8 | Dell Precision 3560 i7-1165G7 Laptop | 1,30,000 |
| 9 | Dell Latitude 5320 i7-1185G7 Laptop | 1,50,000 |
Best For Business – Dell Laptop Price List
| | | |
| --- | --- | --- |
| S No. | Product Name | Price (in Rs.) |
| 1 | DELL XPS 9300 Laptop + Dell Compact Wireless Combo KM7120W | 1,01,900 |
| 2 | Dell Latitude 3420 i7-1165G7 Laptop | 1,08,900 |
| 3 | Dell Precision 3560 i7-1165G7 Laptop | 1,30,000 |
| 4 | Dell Latitude 5320 i7-1185G7 Laptop | 1,50,000 |
| 5 | Dell Precision 3561 i7-11850G7 Laptop | 2,00,000 |
| 6 | Dell Latitude 5591 Intel core i7-8850H (52N1K) | 1,76,551 |
| 7 | Dell Latitude 7320 2 in 1 i7 1165G7 Laptop | 1,75,000 |
| 8 | Dell Latitude 5411 i5 10400H Laptop | 1,10,000 |
| 9 | Dell Inspiron 7501 i7-10750H Laptop | 1,26,500 |
| 10 | Dell XPS 9305 i5-1135G7 11th Gen Laptop | 1,01,999 |
Best Budget – Dell Laptop Price List
| | | |
| --- | --- | --- |
| S No. | Product Name | Price (in Rs.) |
| 1 | Dell Vostro 3400 Laptop – D552164WIN9DE | 41,990 |
| 2 | Dell Inspiron 5406 11th Gen 2 in 1 Laptop – D560366WIN9S | 60,999 |
| 3 | Dell Vostro 3400 Laptop – D552175WIN9BE | 38,990 |
| 4 | Dell Inspiron 3501 Laptop – D560397WIN9BE | 38,490 |
| 5 | Dell Vostro 3401 Laptop – D552181WIN9BE | 39,490 |
| 6 | Dell 14 (2021) Thin & Light i3-1005G1 Laptop (Vostro 3401, D552151WIN9BE) | 37,990 |
| 7 | Dell 15 (2021) i3-1005G1 Laptop (Inspiron 3511, D560496WIN9BE) | 38,990 |
| 8 | Dell Inspiron 3505 Laptop – D560486WIN9S | 39,490 |
| 9 | Dell Vostro 3401 Laptop – D552149WIN9BE | 38,777 |
| 10 | Dell Chromebook 11 | 38,521 |
Best For Kids Laptop Price List
| | | |
| --- | --- | --- |
| S No. | Product Name | Price (in Rs.) |
| 1 | Dell Inspiron 3505 AMD Ryzen-5 3500U Laptop (Soft Mint, D560341WIN9S) | 59,999 |
| 2 | Dell 15 (2021) Laptop i3-1115G4 (Inspiron 3511, D560581WIN9BE) | 41,990 |
| 3 | Dell Vostro 3401 Laptop – D552181WIN9BE | 39,960 |
| 4 | Dell Inspiron 3501 Intel 11th Gen Core i5-1135G7 Laptop | 57,990 |
| 5 | Dell Vostro 3400 Laptop – D552175WIN9BE | 38,990 |
| 6 | Dell 14 (2021) Thin & Light i3-1005G1 Laptop (Vostro 3401, D552151WIN9BE) | 37,990 |
| 7 | Dell Vostro 3405 AMD Ryzen 5 – 3500U Laptop – Dune Color, D552166WIN9DE | 49,400 |
| 8 | Dell Inspiron 3505 Laptop – D560486WIN9S | 39,490 |
| 9 | Dell Vostro 3400 Laptop – D552156WIN9DE | 59,990 |
| 10 | Dell Chromebook 11 | 38,521 |
| | |
| --- | --- |
| Author | Dell |
| Language | English |
| No. of Pages | 52 |
| PDF Size | 107 KB |
| Category | Computer |
| Source/ Credits | dell.com |
Related PDFs
Linux Commands Cheat Sheet PDF
Dell Latest Laptop Price List PDF Free Download