'Bill Of Boat Sale' PDF Quick download link is given at the bottom of this article. You can see the PDF demo, size of the PDF, page numbers, and direct download Free PDF of 'Private Boat Sale Contract' using the download button.
Boat (Vessel) Bill Of Sale Forms PDF Free Download
Boat Bill of Sale
A boat bill of sale is used when you have made the decision to sell your boat and is one of the many essential documents needed to make the transfer of title successful.
Whether purchasing or selling a boat, a bill of sale must be included in the transaction.
A bill of sale helps protect the buyer from accusations of fraud by showing proof of payment in good faith while also protecting the Seller if any problems are to arise after the sale.
Common Types
Canoe
Catamaran
Kayak
Jet Ski
Motor/powerboat
Rowboat
Sailboat
Skiff
Tugboat
Yacht
Write a Bill of Sale for a Boat
Download a blank Boat Bill of Sale
First, you'll need a printable Boat Bill of Sale template. Download the bill of sale ahead of time and examine it to know which details you need to complete the sale.
Make sure your boat is ready for sale
Get paperwork in order
When you're ready to sell your boat, make sure you have the title and registration for each component (boat, motor, and trailer).
Most states require this information for the sale, plus it assures the buyer that you're the owner, and there are no liens (outstanding debts) on the vessel.
If your boat doesn't have a title, make sure you have the previous bill of sale or purchase agreement to prove that you're the owner.
A potential buyer may also ask to see records of any maintenance work done on the boat to verify its condition.
Clean and photograph your boat
It's a good idea to clean the inside and outside of your boat and make any necessary repairs or touch-ups.
This will help you attract more potential buyers and list your boat at the best price.
A prospective buyer will want to see pictures of your boat, and listings with multiple photos from different angles get more attention in online marketplaces.
Take several photos showcasing the features of your boat in good lighting before attempting to sell your watercraft.
Find a buyer
Decide whether to sell privately or commercially:
You may wish to hire a broker or dealer to help sell your boat, especially if it's a higher-cost watercraft.
Selling your boat privately lets you manage the process yourself while eliminating fees and commission costs, but it can be more time-consuming.
Determine market value:
To get an idea of the market value of your boat, you can use a price-checker tool or simply search for local listings of a similar make and model.
Keep in mind that factors such as condition, age, and demand can greatly impact market value.
Decide on an asking price and the lowest offer you'll consider before you list.
List your boat online:
Several websites help private boat sellers reach buyers.
Consider creating multiple listings across sites like Boat Trader, The Hull Truth, and Craigslist to reach a wider audience.
For high-end and specialty boats like yachts and sailboats, also try YachtWorld.
In addition to several clear photos of your boat, you should provide a detailed description of the condition and features of the vessel and any accompanying motor, trailer, or accessories.
Make sure you include the following information in your post:
Make, model, and year
Dimensions
Condition
Repairs or improvements
Terms of the sale (cash-only, delivery available, etc.)
If you're willing to offer a warranty on the boat, you should mention it here. Otherwise, you should include terms like "as-is" or "sale final" in the listing description.
Fill in the boat, motor, and trailer details
Fill out the boat details on the bill of sale, including year, make, model, HIN (hull identification number), dimensions, etc.
You can usually find your boat's HIN on the right side of the transom (rear of the boat).
Include outboard motor information like serial number, model, and horsepower, which can be found on a plate attached to the motor.
You can find trailer details like the VIN and weight on a sticker or plaque, usually attached to the frame.
You can use the notes section of your Boat Bill of Sale form to mention additional details about the condition of these components.
Fill in the selling price and payment method
Before meeting to complete the sale, the buyer and seller should agree on a price and payment method.
The buyer will need to pay sales tax when registering their new boat, but you might choose to split or cover the cost of sales tax by deducting the applicable taxes from the selling price.
If the boat is a gift, simply fill out your relationship to the recipient and the boat's total value and other items included in the transfer.
Fill in buyer and seller information
Once the buyer and seller have agreed on all the transaction details, arrange to meet in person to complete the sale.
It's a good idea to have both parties show ID to verify personal details are correct on the form and to prevent fraud.
Sign and notarize the document
After you've completed the Boat Bill of Sale form and received payment in full, you and the buyer can sign the document according to your state's requirements.
Some states require the buyer and seller to sign in the presence of a notary public for the form to be valid.
If your state doesn't require boat bills of sale to be notarized, it's still a good idea to have another adult witness the sale in case a dispute arises.
After the sale is complete, make a copy of the bill of sale for your records. The buyer should keep the original copy for registration purposes.
| | |
| --- | --- |
| Author | – |
| Language | English |
| No. of Pages | 3 |
| PDF Size | 1 MB |
| Category | Form |
| Source/Credits | eforms.com |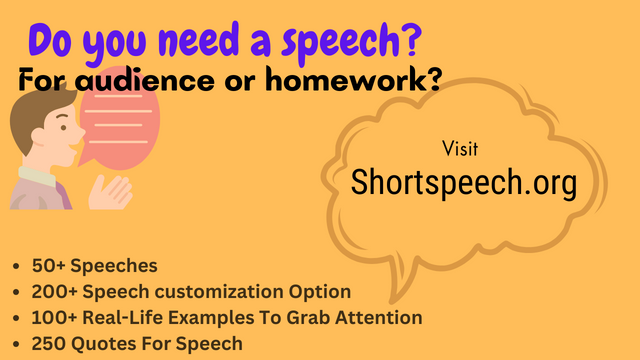 Boat (Vessel) Bill Of Sale Forms PDF Free Download