'Balamani Amma Poems' PDF Quick download link is given at the bottom of this article. You can see the PDF demo, size of the PDF, page numbers, and direct download Free PDF of 'Balamani Amma Poems' using the download button.
Balamani Amma Poems PDF Free Download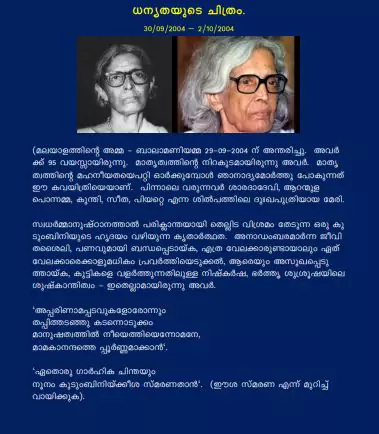 Balamani Amma Poems
Balami Amma was a famous Indian poet, who is popularly known as the grandmother of Malayalam literature. Although Amma received no formal education, she was a recipient of many awards and honors for her literary work, including Saraswati Samman and Padma Vibhushan, India's second-highest civilian award. Balamani Amma is the mother of Kamala Das, who was nominated for the Nobel Prize in literature in 1984.
Balamani Amma: Background and Family
Balamani Amma was born on 19 July 1909, at Nalappat, her ancestral home in Punnayurkulam, Ponnani taluk, Malabar District, British India. She was born to Chittanjoor Kunhunni Raja (father) and Nalapat Kochukutti Amma (mother).
Balamani Amma did not receive any formal education but was greatly influenced by her maternal uncle, who had a great collection of books.
She started writing under the tutelage of her maternal uncle and eventually became a poet.
She was greatly inspired by two famous poets Nalapat Narayana Menon and Vallathol Narayana Menon.
Amma married V.M. Nair at the age of 19, who was a managing editor and managing director of the widely read Malayalam newspaper Mathrubhumi. Later, Nair worked as an executive for an automobile manufacturer.
Balamani Amma was Kamala Surayya's mother. Kamala Surayya, also known as Kamala Das, translated one of Amma's poems, "The Pen," which explores a mother's sense of isolation. Ente Katha (My Story), Das' autobiography, is one of the most well-known and admired pieces of 20th-century Indian literature.
She was the mother of two more children, a son Shyam Sunder and a daughter Sulochana.
Amma passed away on September 29, 2004, five years after being diagnosed with Alzheimer's disease. She was cremated with full state honors present.
She continues to be known as the 'amma' (mother) and 'muthas' (grandmother), of Malayalam poetry.
Balamani Amma Poems List.
Balamani Amma Poems List Kudumbini (1936)
Dharmamargathil (1938)
Sthree Hridayam (1939)
Prabhankuram (1942)
Bhavanayil (1942)
Oonjalinmel (1946)
Kalikkotta (1949)
Velichathil (1951)
Avar Paadunnu (1952)
Pranamam (1954)
Lokantharangalil (1955)
Sopanam (1958)
Muthassi (1962)
Mazhuvinte Katha (1966)
Ambalathilekku (1967)
Nagarathil (1968)
Veyilaarumbol (1971)
Amruthamgamaya (1978)
Sandhya (1982)
Nivedyam (1987)
Mathruhridayam (1988)
Awards and Recognition
Balamani Amma is the receiver of many awards and accolades. She received the third-highest civilian honour in India, the Padma Bhushan, in 1987.
She received the honorary titles Amma (mother) and Muthassi (grandmother) for her poems in the Malayalam language.
She was given Sahitya Akademi Award for 'Muthassi' in 1965 and the Saraswati Samman for 'Nivedyam; in 1995.
Many other literary honors include Asan Prize (1989), Vallathol Award (1993), Lalithambika Antharjanam Award (1993), Ezhuthachan Award (1995), and Kendra Sahitya Akademi (1997).
Poems
The Grandmother.
Your grandmother knows
Nothing is destroyed
Everything exists in humans forever
In my old heart, there are
so much of riches, still
for your hands too
to play with
and throw away…
Raindrops
When summer comes
When light spreads
When peace of silence fills
When changing bliss' wings
Spread in atmosphere
, in my soul, waveless
Deep, pure with time
The eternal greatness
Behind Raindrops,
Reflects.
In the medical college
With every step
Your growth internal
Is watched with delight
My ancestors
Who knew the five elements
Who doesn't need a help
to move forward
who are never worried
who moves into homes, inside
and outside
who can kindle and light off
the starry heavens
those who keep your path
whether you know it
or not.Therefore, my son,
Go forward.
(Purathekku 1961)
The poem of Mother(Ammayude Kavitha)
You have separated from me
As a moonray from a grassblade
With bright mountaintops
In your eyes,as a goal
And inky pen
In hands
Stands in the path of eternity
Immobile and sad….
In your heart's storms
Will my small boat
Sink or move?
The Creator's sthithapragna.
The white flower of the universe
As if bloomed in eternity
In far-off times.
And who am I?
Pollen dust within its petals?
Or a small bee enjoying its honey?
Why should the trees of Havana
Rooted in my jeeva shake heads
In impatience?
Why should my mind cry for
The new worlds where their shadows
Doesn't reach and give peace?
Kaamadhenu for new generations
When the day ends and worlds of stars open
When the airy mandala makes silky beds
When the tired bees disappear
The song of peace spreads around. Soham Soham.
And the endless consciousness of the poet clings on to eternity's sari as a child.
Without a bird's song
Without colors of green leaves
Without the taste of honey
Without the touch of a child
Can one remember a life!!
| | |
| --- | --- |
| Author | Balamani Amma |
| Language | Malayalam |
| No. of Pages | 3 |
| PDF Size | MB |
| Category | Poem |
| Source/Credits | pdffile.co.in |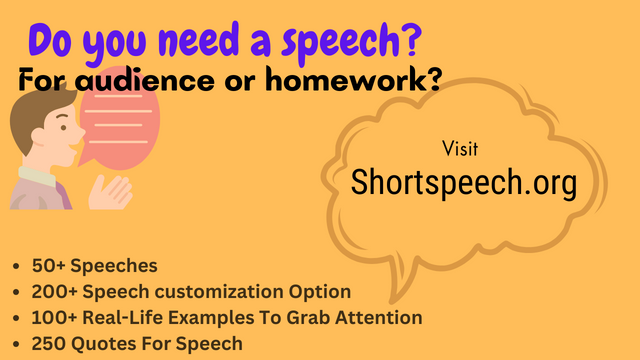 Balamani Amma Poems PDF Free Download