'Traffic Signs PDF India' PDF Quick download link is given at the bottom of this article. You can see the PDF demo, size of the PDF, page numbers, and direct download Free PDF of 'Traffic Signs India' using the download button.
Road Traffic Signs In India Mandatory/Regulatory Signs PDF Free Download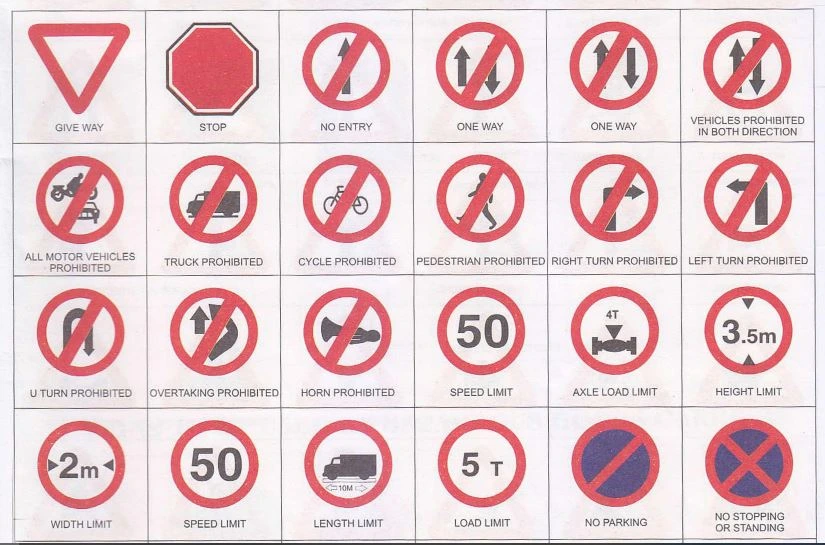 Traffic Road Sign Chart PDF
India ranks high when it comes to number of accidents on the road. However, in the recent years, improvement has been seen in this area.
With the rapid increase in the number of vehicles on the road, the traffic conditions are under a lot of pressure.
Therefore, road safety is one of the most serious public health issues in our country. It has an impact on everyone, whether one drives a vehicle, walks or rides a cycle.
Understanding Road Safety Road safety refers to the measures which must be adopted by everyone while using roads.
These safety methods are meant for reducing the risk of accidents and injuries or causalities on the road.
These rules must be followed by all users of roads including pedestrians, cyclists, motorists, and bus and truck drivers.
Safety methods also relate to the construction, layout of roads as well as traffic regulation systems. So, we can summarise that road safety involves:
(i) the design of roads and highways;
(ii) laws pertaining to traffic and vehicles;
(iii) systems of traffic safety and control;
(iv) driver education;
(v) school students' education;
(vi) mass education;
(vii) traffic regulation and road safety signs;
(viii) vehicle design; and
(ix) motor vehicle safety inspection and maintenance.
Keeping our roads safe is not that difficult a task.
Imagine if everyone follows simple safety measures and traffic rules, there will be no accident! In this Unit, you will understand the various types of road safety measures to be adopted, and the importance of safety rules, road signs, traffic signals and rules, driving rules, registration and licensing adopted in our country.
Road Safety Some of the major causes of road accidents are as follows.
(i) Lack of highway safety
(ii) Drunken driving
(iii) Driving in an exhausted state for long hours
(iv) Using cell phone while driving
(v) Overspeeding or rash driving
vi) Driving in wrong lanes
(vii) Turning without giving signal
(viii) Overtaking from wrong side It can be seen that road safety is a collective responsibility.
Therefore each one of us has to take steps required of us. Role of Government and Public Sector (i) Develop stricter road safety polices (ii) Generate funds for road safety awareness (iii) Stricter enforcement of rules by government (iv) Building better roads and highways Role of General Community
(i) Acceptance of road safety rules, regulations and policies (ii) Participation in road safety awareness drives to enhance people's knowledge about road safety Role of Education Sector
(i) Inclusion of road safety modules in school curriculum (ii) Impart road safety education with the help of experts in this area (iii) Impart effective driver training for learners as well as existing drivers Role of Media
(i) Communicate road safety messages through print and electronic media (ii) Support road safety initiatives through responsible and objective reporting Role of Health Professionals
(i) Strengthen trauma facilities in our country. (ii) Organise workshops for saving the lives of people in road accidents. Improvement in Infrastructure
(i) Adopt effective and safe traffic management measures while planning and designing infrastructure. For example, government approved road design, design of overbridges, road signages, etc.
Hurdles in Road Safety (i) Negligence by civilians (ii) Pathetic condition of roads (iii) Unsafe vehicle design (iv) Violation of road safety standards (v) Lack of emergency services (vi)
Defects in highway designing Some measures undertaken by the Road Safety Cell are (i) Publicity programmes (ii) Grants-in-aid to voluntary organisations for organising road safety programmes
(iii) National Highway Accident Relief Service Scheme
(iv) Refresher training to heavy vehicle drivers in unorganised sector (v) Setting up of Model Driving Training school
(vi) Within the Ministry of Road Transport and Highways, massive road sector development programmes, such as observing Road Safety Week or conducting eye check-ups for truck drivers, the government is working closely with agencies like the World Bank, Asian Development Bank to improve road safety.
Road Safety Tips Road safety is a result of efforts from all the sectors of the society including civilians and government officials.
In addition to the human suffering, the estimated cost of road injuries is a noticeable amount in Gross National Product (GNP) per annum.
| | |
| --- | --- |
| Language | English |
| No. of Pages | 3 |
| PDF Size | 0.3 MB |
| Category | Government |
| Source/Credits | wiaacartraining.com |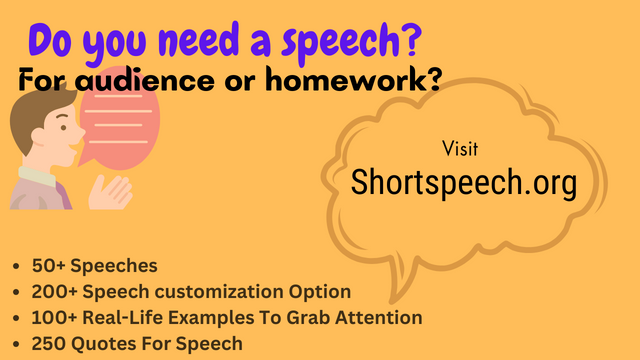 Road Traffic Signs In India Mandatory/Regulatory Signs PDF Free Download