'Swachh Survekshan' PDF Quick download link is given at the bottom of this article. You can see the PDF demo, size of the PDF, page numbers, and direct download Free PDF of 'Swachh Survekshan' using the download button.
Swachh Survekshan Report Book PDF Free Download
Ranking Methodology
Cleanest City;
Highest Overall Score in Swachh Survekshan 2020 in the respective population and zonal category (Max. .Marks: 6000M)
Self Sustainable City:
GFC (1000 M) + ODF (500 M) + Sec. 1 (500 M) + Sect. 2 (700 M) + Sec. 3 (500 M) = (Max. 3200 M)
Maximum Citizen Feedback:
Highest Percentage of feedbacks based on Census 2011 population. [(Total Feedbacks/Census 2011 population)*100]
Best Citizen Feedbacks:
Highest Score in Part – IV: Citizen Feedback (Swachhata App + Citizen Feedback) Max. Marks: 1500 M
Fastest Mover:
Highest Jump in Positions SS2019 vs SS2020 (ULBs in Top 100 in the category are only eligible)
Best Innovation Award:
Highest Marks in Part – I (SLP) > Section 6 (Innovation and Best Practices); Max: 80 M
Best Citizen Led Initiative:
Highest Marks in Part – I(SLP) > Indicator 6.2 (Citizen Led Innovation and Best Practices): Max: 30 M
Swachh Survekshan 2020 was carried out across 4242 ULBs from 4th to 31st January 2020. The data was collected through multifarious sources for 57 indicators (40 – Service Level Progress, 9 – Direct Observation, and 8 – Citizen Feedback) has been compiled for ranking the cities.
Rankings of the ULBs under Swachh Survkeshan 2020 is an outcome of continuous efforts put in by ULBs.
In a bid to sustain on-ground performances & efforts of cities and ensure continuous monitoring of service level progress, MoHUA introduced Swachh Survekshan league 2020 in the fifth edition.
Marks obtained by the cities in Quarter 1 (Q1) and Quarter 2 (Q2) of the league were combined with Quarter 3 (Q3) marks.
MoHUA, through a competitive Quality and Cost Based Selection (QCBS), linked the bidding and evaluation process, hired a third-party research agency, Ipsos – a global market research company to undertake the Swachh Survekshan 2020.
Top 25 ULBs – More than 1 Lakh Population
| POSITION | STATE NAME | ULB NAME | SCORE |
| --- | --- | --- | --- |
| #1 | Madhya Pradesh | Indore | 5647.56 |
| #2 | Gujarat | Surat | 5519.59 |
| #3 | Maharashtra | Navi Mumbai | 5467.89 |
| #4 | Chhattisgarh | Ambikapur | 5428.31 |
| #5 | Karnataka | Mysore | 5298.61 |
| #6 | Andhra Pradesh | Vijayawada | 5270.32 |
| #7 | Gujarat | Ahmedabad | 5207.13 |
| #8 | Delhi | New Delhi (NDMC) | 5193.27 |
| #9 | Maharashtra | Chandrapur_M | 5178.93 |
| #10 | Madhya Pradesh | Khargone | 5158.36 |
| #11 | Gujarat | Rajkot | 5157.36 |
| #12 | Andhra Pradesh | Tirupati | 5142.76 |
| #13 | Jharkhand | Jamshedpur | 5133.20 |
| #14 | Madhya Pradesh | Bhopal | 5066.31 |
| #15 | Gujarat | Gandhinagar | 5056.72 |
| #16 | Chandigarh | Chandigarh | 4970.07 |
| #17 | Andhra Pradesh | GVMC Visakhapatnam | 4918.44 |
| #18 | Maharashtra | Dhule | 4896.99 |
| #19 | Chhattisgarh | Rajnandgaon | 4887.50 |
| #20 | Chhattisgarh | Bilaspur | 4875.74 |
| #21 | Gujarat | Vadodara | 4870.34 |
| #22 | Madhya Pradesh | Ujjain | 4826.53 |
| #23 | Chhattisgarh | Raigarh | 4808.37 |
| #24 | Madhya Pradesh | Burhanpur | 4791.18 |
| #25 | Maharashtra | Nashik | 4729.46 |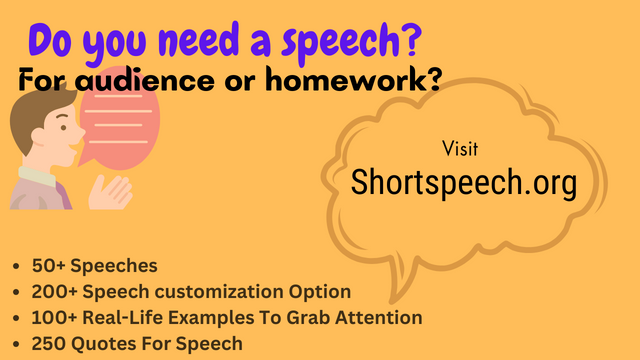 | | |
| --- | --- |
| Author | Government |
| Language | English |
| Pages | 369 |
| PDF Size | 51 MB |
| Category | Government |
Related PDFs
West Bengal Professional Tax Slab Rate PDF
Swachh Survekshan Report Book PDF Free Download