'The Flight Of Red Robin Gourmet Burgers And Brews' PDF Quick download link is given at the bottom of this article. You can see the PDF demo, size of the PDF, page numbers, and direct download Free PDF of 'Red Robin Menu, Prices, Delivery' using the download button.
Red Robin Menu & Prices Book PDF Free Download
Red Robin Menu
SCREAMING RED ZOMBIE
Rum, sweet and sour, orange juice and grenadine topped with Bacardi® Black and Myers's® Dark rum floats. 1.00 cal 400
CITRUS FRECKLED MOJITO
Smirnoff® Citrus vodka, Minute Maid® Lemonade, fresh mint leaves, strawberries and club soda. 1.00 cal 160
MOJITO
Classic Mojito with Bacardi® Superior rum. 1.00 cal 150
TROPICAL MAI TAI
Dark and black rums, orange curaçao, fruit juice, grenadine and sweet and sour. 1.00 cal 310
SPIKED FRECKLED LEMONADE®
Strawberries, citrus vodka and lemonade. 1.00 cal 270
LONG ISLAND ICED TEA
Gin, vodka, rum, triple sec, sweet and sour and Coca-Cola®. 1.00 cal 420
HOUSE MARGARITA
A frozen margarita with Sauza® Blue Silver 100% Blue Agave tequila and margarita mix.
Available on the rocks. 1.00 cal 220
SILVER PATRÓN® MARGARITA
Patrón® Silver 100% Blue Agave tequila, Cointreau® and margarita mix. 1.00 cal 260
RED SPANISH SANGRIA
Beso Del Sol® Red Sangria is made from all-natural Spanish Tempranillo grapes, fresh blood orange and lemon juices and a dash of cinnamon. 1.00 cal 120
WHITE SPANISH SANGRIA
Beso Del Sol® White Sangria made from 100% Spanish estate-grown Airén grapes blended with
all-natural lemon, peach and mango. 1.00 cal 120
SOUTHWEST SALAD
Ancho-grilled chicken breast, black beans, avocado, fried jalapeño coins, onions, roasted corn,
shredded Cheddar cheese, lime and tortilla strips on mixed greens. Served with creamy salsa-ranch dressing on the side. 10.49 cal 930
CRISPY CHICKEN TENDER
Chicken tenders, hard-boiled eggs, hardwood-smoked bacon crumbles, tomatoes and Cheddar on mixed greens.
Served with garlic toast and choice of dressing. 9.99 cal 910
THE SOUTHERN CHARM BURGER®
½-lb. brown-sugar-glazed Black Angus patty, candied bacon, Bourbon BBQ Sauce, extra-sharp Cheddar, caramelized onions, lettuce, and mayo on a toasted brioche bun. 13.99 cal 1220
THE MASTER CHEESE
½-lb. Black Angus patty with a duo of melted extra-sharp Cheddar and Provolone cheeses, Bistro Sauce, dill pickle planks, lettuce and tomatoes on a toasted brioche bun. 1.00 cal 880
CITRUS HARISSA SALMON
6-oz. lightly blackened salmon, roasted red pepper harissa aioli, crispy tempura lemon wheels,
citrus-marinated tomatoes, red onions and arugula on a ciabatta bun. 1.00 cal 940
BLACK & BLEU
½-lb. Black Angus patty, sautéed and blackened portobello mushrooms, caramelized onions,
creamy cheese sauce, Bleu cheese crumbles, lettuce and roasted garlic aioli on a toasted brioche bun. 12.00 cal 970
ROYAL RED ROBIN BURGER®
Hardwood-smoked bacon, egg♦, American cheese, lettuce, tomatoes and mayo. 10.99 cal 1110
A.1.® PEPPERCORN
Pepper-Jack, A.1.® Peppercorn Spread, hardwood-smoked bacon, tomatoes and crispy onion
straws on an onion bun. 10.99 cal 1120
SAUTÉED 'SHROOM
Garlic-and-Parmesan-sautéed mushrooms with Swiss. 10.29 cal 770
BLEU RIBBON
Steak sauce, Bleu cheese crumbles, crispy onion straws, lettuce, tomatoes and chipotle mayo on an onion bun. 10.69 cal 1170
RED ROBIN GOURMET CHEESEBURGER
Red's pickle relish, red onions, pickles, lettuce, tomatoes, mayo and your choice of cheese. 1.00 cal 770–840
BACON CHEESEBURGER
Hardwood-smoked bacon, lettuce, tomatoes, mayo, and choice of cheese. 10.29 cal 960–1030
| | |
| --- | --- |
| Author | – |
| Language | English |
| No. of Pages | 3 |
| PDF Size | 1 MB |
| Category | Product Price List |
| Source/Credits | pdffile.co.in |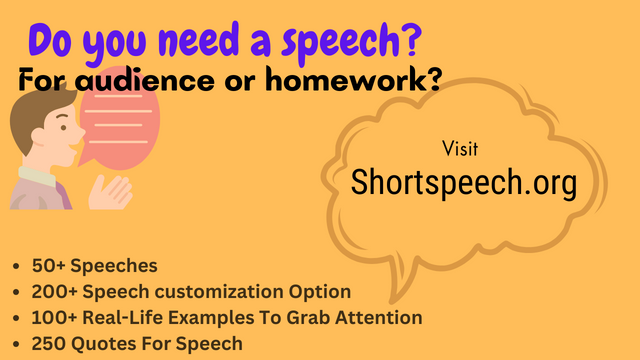 Red Robin Menu And Prices PDF Free Download