'Metro Cash And Carry Wholesale Price List' PDF Quick download link is given at the bottom of this article. You can see the PDF demo, size of the PDF, page numbers, and direct download Free PDF of 'Metro Cash And Carry Price List' using the download button.
Metro Cash And Carry Wholesale Price List PDF Free Download
Metro Cash and Carry Price List
METRO is a leading international specialist in wholesale and food retail which operates in 34 countries and employs more than 97,000 people worldwide. In the financial year 2019/20, METRO generated sales of €25.6 billion.
METRO Cash & Carry is the wholesale division of METRO. The company provides custom solutions to meet the regional and international needs of its wholesale and retail customers.
Cash and Carry wholesale is primarily defined by its customer base and unique business model.
This means, registered business customers visit a Cash and carry outlet, select their purchases, and carry these back themselves instead of placing orders with multiple vendors.
Every day at METRO outlets across the world, more than our employees serve business customers with a wide assortment of up to 50,000 food and non-food products, available under one roof at wholesale prices.
The history of Metro began with the opening of the first wholesale center under the name Metro on 8 November 1963 in Essen by the brothers Ernst Schmidt and Wilhelm Schmidt-Ruthenbach. The planning and opening of the first hypermarket under the name Metro in Essen was the responsibility of Walter Vieth, who was managing director there from 1963 to 1970.
Metro Cash & Carry operates wholesale stores in Europe, India, Kazakhstan, and Pakistan, primarily under the Metro brand. In Belgium, the Netherlands, Poland, Portugal, Spain, and the Czech Republic, it operates stores under the Makro brand, which was fully acquired from SHV Holdings in 1998.
| | |
| --- | --- |
| Name of Item | Price |
| Fine Life Baisan 1 KG | Rs. 225 |
| OK White Chana Small 1 KG | Rs. 235 |
| Metro Chef Daal Masor Washed 1 KG | Rs. 325 |
| OK Daal Chana 1 KG | Rs. 199 |
| Metro Chef Masoor Whole 1 KG | Rs. 300 |
| Metro Chef White Lobia 1 KG | Rs. 319 |
| Desi Ghee Tin Pak 1 KG | Rs. 1075 |
| Kisan Canola Oil 1Lx5 | Rs. 2275 |
| Dalda Banaspati Ghee 5 KG | Rs. 2185 |
| Dalda Cooking Oil 1Lx5 | Rs. 2321 |
| Sufi Canola Oil 1 LTR x 5 | Rs. 2257 |
| Habib Banaspati Ghee 1 KG | Rs. 445 |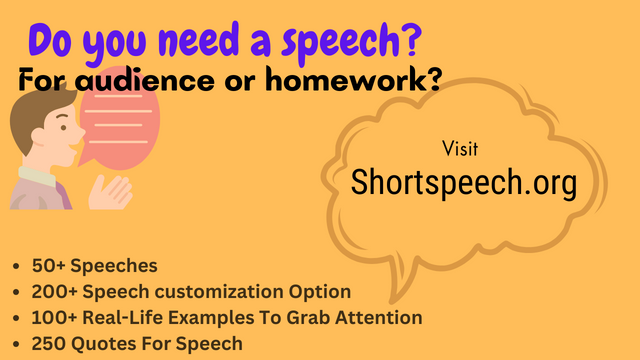 Metro Electronics Prices 2023
| | |
| --- | --- |
| Name of Item | Price |
| Kenwood Washing Machine 8Kg 899W | Rs. 14900 |
| Haier Twin Tub 7 KG (75AS) | Rs. 20801 |
| Orient Washing Machine Twister 9050 – 8Kg | Rs. 36900 |
| Dawlance Spinner 8 KG 6000 Clear Lid | Rs. 12490 |
| Samsung Washing Machine Top Load 13KG WA13T5260 | Rs. 103000 |
| Super Asia Washing Machine Twin 8Kg SA244 | Rs. 23000 |
| Philips Meat Mincer HR2710/10 | Rs. 12500 |
| Enviro Juicer Blender 3In1 178/301 X1 | Rs. 4490 |
| Westpoint Food Processor 9209 | Rs. 10864 |
| Panasonic Juicer 3-In-1 (176P) | Rs. 19990 |
| Gree Refrigerator 18CFT GD 489L E9978G3D | Rs. 90800 |
| Orient Refrigerator 14.5 Cft 410H-Gd | Rs. 56900 |
| Kenwood Refrigerator 13 CFT Persona Plus GD | Rs. 61900 |
| Dawlance Refrigerator 9173 WB Avante+ | Rs. 64190 |
| Dawlance Refrigerator 9173 WB Avante+ | Rs. 72400 |
| Orient Water Dispenser ICON 3 3x Taps/531 | Rs. 21900 |
| Homage Water Dispenser 3 Taps with Fridge | Rs. 20900 |
| Dawlance Water Dispenser 1060 | Rs. 22901 |
| Canon Elec Coolers 2 Tap DWC 35L | Rs. 45801 |
| Hyundai T1 Portable Generator 6250 5.5KVA | Rs. 177900 |
| Yamaha Gasoline Generator 2KW EF2600 | Rs. 45699 |
| Ups Homage 1800W Vertex 2414Sc | Rs. 28300 |
| Orient AC Inverter Ultron Hot & Cool 1.5Ton | Rs. 109900 |
| HAIER AC 1.5Ton Inverter 18HFAA/A | Rs. 101001 |
| | |
| --- | --- |
| Author | Metro |
| Language | English |
| No. of Pages | 4 |
| PDF Size | 0.3 MB |
| Category | Product Price List |
| Source/Credits | metro.co.in |
Related PDFs
Voltas Water Cooler Catalogue 2023 PDF
Metro Cash and Carry Price List PDF Free Download