'Kohler India Bathroom Fitting Product Price List' PDF Quick download link is given at the bottom of this article. You can see the PDF demo, size of the PDF, page numbers, and direct download Free PDF of 'Kohler Catalogue And Bathroom Product' using the download button.
Price List of Kohler Product PDF Free Download
Kohler Faucets, Bathroom Sinks, Toilets, Showering
KOHLER toilets with Class Five technology are engineered for extraordinary bulk flushing performance in commercial and residential settings.
With performance that reflects the raw power of white water rapids, these toilets feature one of the industry's leading 3¼- inch flush valves.
Its efficient direct-fed jet maximizes water flow and allows for an eco-friendly 5.3-litre flush
setting option.
Additionally, our exclusive DryLock system significantly reduces installation time and the potential for leakage on two-piece models.
An innovative metal bracket at the base of the tank means no bolt holes are drilled through the tank, and only one tool is required to secure the tank to the bowl.
For toilets that get pushed to the extreme, a Class Five toilet is a perfect choice.
The Ingenium flushing system by KOHLER is precision engineering to deliver 13.2-liter flushing
performance in a 6-liter package, a truly significant statement in the plumbing industry.
Complete performance requires attention to every detail. This system features a gravity-fed siphon jet that provides exceptional resistance against plugging.
A quiet, controlled flush minimizes noise and splash, while the sustained swirling motion of water helps keep the bowl clean.
Furthermore, this reliable flushing performance maintains its consistency regardless of the innovative designs and extensive KOHLER colors that you wrap around the flushing system.
You deserve more from your toilet. You deserve the Ingenium flushing system by KOHLER.
KOHLER toilets with Dual Flush technology combine exceptional water conservation,
outstanding flushing performance, and transitional design characteristics.
A user-friendly, two-button actuator allows you to choose either a 6-litre or 3-litre flush option.

Significant Water Savings 3-liter water consumption can save an average family of four up to an amazing 94635.3 liters of water each year*.
Easy-to-Clean Design
KOHLER toilets with Dual Flush technology, feature design characteristics, such as a skirted
bowl, which creates a streamlined aesthetic and easy-to-clean surface.
Hygienic Bowl
The integral sanitary guard prevents liquids from collecting under the tank.
Dual Flush technology is precision-engineered to maximize 6 and 3-litre flush options that offer exceptional performance and water conservation.
Designed to accommodate any of our wall-hung toilets, KOHLER® in-wall tanks and tank covers provide reliable performance and sleek styling for commercial and residential bath or powder rooms.
Minimizing clutter for optimal use of space and ease of cleaning, these in-wall tanks and tank covers with dual actuation offer a modern solution for water conservation.
Material:
All KOHLER® lavatories are constructed of premium quality materials.
Vitreous China is crafted from a clay mixture that is fired at an intense heat to vitrify the
clay and fuse the glaze.
The result is durable, non-porous china with a hard, glossy finish.
Fireclay, much like vitreous china, is crafted from a clay mixture and fired at intense heat
for a hard glossy finish.
KOHLER® Cast Iron stands firm against years of use. KOHLER® Cast Iron is "fire polished"
to obtain its deep, glossy color. Its extra thickness provides outstanding protection against
chipping and scratching.
Faucet Holes:
Make sure your lavatory is compatible with your chosen faucet. Single drilling to accommodate the single-hole faucet. Easy to clean lavatory deck.
102 mm centers: Three tightly-spaced drillings accommodate a dual-handle center set faucet with a 102 mm distance between the hot and cold handles or a single-control faucet with an escutcheon.
203 mm centers: Three evenly-spaced drillings accommodate a widespread faucet with a 203 mm distance between the hot and cold handles.
No faucet is mounted directly on the countertop or the wall.
Installation:
Consider space and style.
Vanity top combines the basin and countertop into the design, vanity top lavatories offer a clean, fluid profile and unified aesthetic.
Vessels Reminiscent of China washbasins, These lavatories can be installed above the countertop or in a self-rimming application.
Pedestal/Half-Pedestal: The lavatory is positioned at a comfortable standing height and rests on a pedestal base.
Self-rimming: The lavatory with rolled edges is placed over countertop openings. Easy to
install. Undercounter: The lavatory is mounted underneath the countertop.
Counter cleaning made easy. Wall mount: The lavatory is hung from the wall at a desired, functional height. A space-saving design.
| | |
| --- | --- |
| Author | – |
| Language | English |
| No. of Pages | 132 |
| PDF Size | 20 MB |
| Category | Product Price List |
| Source/Credits | 5.imimg.com |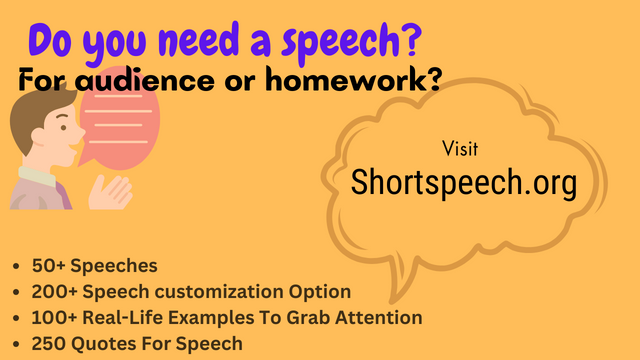 Related PDFs
Kohler Catalog And Price List PDF Free Download