'Honda Shine Spare Parts Price list' PDF Quick download link is given at the bottom of this article. You can see the PDF demo, size of the PDF, page numbers, and direct download Free PDF of 'Honda Shine Spare Parts And Accessories Price List' using the download button.
Honda CB Shine 125 CC Spare Parts Price List PDF Free Download
Honda Shine Spare Parts Price List
Dear reader, here we try to give honda company the highest-selling bike shine and CB shine spare parts list with the price of every part. Note that price may vary according to the region and local vendor. The price list given below is just for reference.
And keep in mind that price is different for some accessories in BS 4, BS 6, and old version of engine bikes.
| Honda Shine Parts | Authorized Dealer Price | Extra GST 28% | Total Price |
| --- | --- | --- | --- |
| Sticker Kit | 549 | 153 | 702 |
| Side View Mirror | 151 | 42 | 193 |
| Side Stand | 135 | 37 | 172 |
| Saree Guard | 430 | 120 | 550 |
| Leg Guard | 562 | 157 | 719 |
| Visor | 800 | 224 | 1024 |
| Tail Light Cover | 130 | 36 | 166 |
| Tail Light Set | 174 | 48 | 222 |
| Swing Arm Complete | 1634 | 457 | 2091 |
| Speedometer | 1730 | 484 | 2214 |
| Silencer Assly | 4505 | 1261 | 5766 |
| Side Panel Set | 949 | 265 | 1214 |
| Rider Foot Rest | 99 | 27 | 126 |
| Pillion Foot Rest / Holder | 78 | 21 | 99 |
| No Plate | 110 | 30 | 140 |
| Muffler Set / Exhaust | 4570 | 1279 | 5849 |
| Mudguard Rear | 512 | 143 | 655 |
| Lock Set | 914 | 255 | 1169 |
| Kick Lever | 477 | 133 | 610 |
| Indicators | 150 | 42 | 192 |
| Horn | 203 | 56 | 259 |
| Headlight | 659 | 184 | 843 |
| Handle Bar | 397 | 111 | 508 |
| Handle | 579 | 162 | 741 |
| Fuel Tank Cap | 389 | 108 | 497 |
| Mudguard Front | 822 | 230 | 1052 |
| Fairing Front | 749 | 209 | 958 |
| Fork Right Front | 1014 | 283 | 1297 |
| Fork Left Front | 849 | 237 | 1086 |
| Clutch Lever / Brake Lever | 155 | 43 | 198 |
| Chain Sprocket | 100 | 28 | 128 |
| Chain Set / Chain Kit | 1490 | 417 | 1907 |
| Chain Cover | 920 | 257 | 1177 |
| Ignition Switch | 312 | 87 | 399 |
| Combination Switch | 431 | 120 | 551 |
| Spark Plug | 165 | 46 | 211 |
| Gear Oil | 311 | 87 | 398 |
| Oil Filter | 382 | 106 | 488 |
| Coolant | 385 | 107 | 492 |
| Clutch Oil | 311 | 87 | 398 |
| Break Oil | 356 | 99 | 455 |
| Engine Oil | 225 | 63 | 288 |
| Air Filter | 180 | 50 | 230 |
| Tail Panel | 1150 | 322 | 1472 |
| Battery | 1216 | 340 | 1556 |
| Self Motor | 2547 | 713 | 3260 |
| Cylinder Kit | 2458 | 688 | 3146 |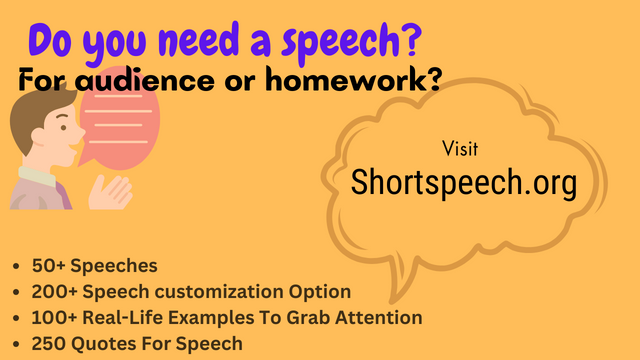 *These are estimated prices and may vary based on location. The price mentioned above is Rs
*SGST (State GST) + CGST (Central GST) = GST
Accessories
| | |
| --- | --- |
| Sticker Kit | 549 |
| Side View Mirror | 151 |
| Side Stand | 135 |
| Saree Guard | 430 |
| Leg Guard | 562 |
Body Parts
| | |
| --- | --- |
| Visor | 800 |
| Tail Light Cover | 130 |
| Tail Light Set | 174 |
| Swing Arm Complete | 1,634 |
| Speedometer | 1,730 |
| Silencer Assembly | 4,505 |
| Side Panel Set | 949 |
| No Plate | 110 |
| Muffler Set / Exhaust | 4,570 |
| Mudguard Rear | 512 |
| Lock Set | 914 |
| Kick Lever | 477 |
| Indicators | 150 |
| Horn | 203 |
| Headlight | 659 |
| Handle Bar | 397 |
| Handle | 579 |
| Fuel Tank Cap | 389 |
| Mudguard Front | 822 |
| Fairing Front | 749 |
| Fork Right Front | 1,014 |
| Fork Left Front | 849 |
| Clutch Lever / Brake Lever | 155 |
| Chain Sprocket | 100 |
| Chain Set / Chain Kit | 1,490 |
| Chain Cover | 920 |
| Tail Panel | 1,150 |
Electrical Items
| | |
| --- | --- |
| Ignition Switch | 312 |
| Combination Switch | 431 |
| Battery | 1,216 |
| Self Motor | 2,547 |
Engine Parts
| | |
| --- | --- |
| Spark Plug | 165 |
| Cylinder Kit | 2,458 |
Service Parts
| | |
| --- | --- |
| Gear Oil | 311 |
| Oil Filter | 382 |
| Coolant | 385 |
| Clutch Oil | 311 |
| Break Oil | 356 |
| Engine Oil | 225 |
| Air Filter | 180 |
| | |
| --- | --- |
| Author | – |
| Language | English |
| No. of Pages | 7 |
| PDF Size | 0.1 MB |
| Category | Automotive |
Honda CB Shine 125 CC Spare Parts Price List PDF Free Download