'Dabur Product List' PDF Quick download link is given at the bottom of this article. You can see the PDF demo, size of the PDF, page numbers, and direct download Free PDF of 'Dabur All Product Name List' using the download button.
Dabur Product Price List PDF Free Download
Dabur Product Price List
Dabur is among the top five FMCG companies in India and is positioned successfully on the specialist herbal platform.
Dabur, today one of the largest FMCG companies in India, was started by the Burman family in 1884 in Kolkata (West Bengal). With a legacy of 120 years built on attributes of quality and trust, Dabur has proven its expertise in the fields of health care, personal care, Homecare, and food.
The business based on the vision of founder Dr. S K Burman – "What is a life that cannot bring comfort to others", started as a small pharmacy selling healthcare products. Two decades later the company entered the specialized area of Ayurvedic medicines and branded its products.
With growing demand, Dabur shifted its operations to Delhi in 1972 and a few years later set up full-fledged research operations in healthcare.
Dubur Product And Brand Name List
Category
Brand
Health care Health supplements
Digestives
Natural cures/Revitalisers Women's health
Conspitation remedies
Cough remedies
Baby care

Dabur Chyawanprash, Dabur Chyawanshakti, Glucon D, Dabur Honey
Hajmola Tablet, Hajmola Candy, Hajmola Anardana, Pudin Hara, Dabur Hingoli, Dabur Lavan
Bhaskar, Dabur Hingwastak, Dabur Trifala, Dabur Avipattikar
Isabgol, Shilajit, Shilajit Gold, Rheumatil, Stresscom, Broncorid, Maduvani, Revitalisers Trifgol
Dabur Dashmularishta, Dabur Ashokarishta, Mensta
Nature Care, Nature Care Double Action
Honitus syrup, Honitus cough drops
Dabur Lal Tail (oil), Dabur baby olive oil, Dabur Janam Ghutti
Personal care
Hair care
Skincare
Oral care
Vatika shampoo, Vatika hair oil, Dabur Amla hair oil, Amla Lite, Anmol Sarson Amla, Anmol shampoo, Anmol coconut oil Gulabari rose water, Vatika fairness face pack, Anmol cold cream, Vatika soap
Dabur Red toothpaste, Dabur Lal Dant Manjan (toothpowder), Dabur Binaca toothbrush, Meswak toothpaste, Babool toothpaste, Promise toothpaste

Foods
Fruit juices
Cooking pastes
Institutional sales
Sauce
Natural lemon juice

Real, Real Activ, Coolers
Hommade
Nature's Best (ketchup and corn flour)
Capsico red pepper sauce
Lemoneez
Home care
Air freshner
Insect repellant
Toilet cleaner
Dishwashing, surface
cleaner
Odonil Odomos Sanifresh
Odopic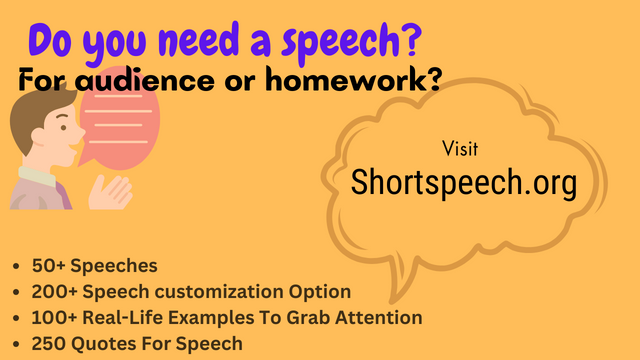 Products and brands
Dabur carries out its business through five divisions – The Consumer Care division, which is the largest division offering a wide range of products in hair care, oral care, health supplements, digestives and candies, baby and skincare products and contributes 62 percent of sales.
The Foods division, which is housed under a subsidiary -Dabur Foods Limited – is the second-largest division of the company contributing 10 percent to the company's total revenues.
The Consumer Healthcare Division is the third division offering products based on Ayurveda. These products include OTC products, branded ethical, and generics. Major OTC categories covered include cough and cold, joint pain, digestives, lifestyle diseases, and women's health.
It contributes 8% to the revenues. The International Business Division contributes 9% to the total revenues. The Balsara division having been merged into Dabur contributes 10% to the sales.
The company is known for its robust brand architecture with 6 mega brands – Dabur, Vatika, Real, Hajmola, Anmol & Balsara. While Dabur is the umbrella brand for all the company's healthcare initiatives, Vatika is a standalone brand for cosmetic and personal products.
Real is associated with juices, Hajmola is the digestives & confectionary, Anmol is the value-for-money personal care products & Balsara includes the homecare range.
Dabur Product With Price List
| | | |
| --- | --- | --- |
| Dabur Product Name | Quantity | Price |
| Dabur Chyawanprash | 1kg | Rs. 325 |
| Dabur Honey | 1kg | Rs. 395 |
| Dabur Red Paste | 200g | Rs. 95 |
| Dabur Pudin Hara | 10 soft gelatin capsules | Rs. 20 |
| Amla Hair Oil | 450ml | Rs. 199 |
| Immunity kit | 1.1 kg | Rs. 550 |
| Dabur Hajmola | 120 Pieces | Rs. 35 |
| Dabur Glucose D | 450gm | Rs. 100 |
| Odonil Room Air Fresheners | 550gm | Rs. 360 |
| | |
| --- | --- |
| Author | Dabur |
| Language | English |
| No. of Pages | 6 |
| PDF Size | 1 MB |
| Category | Business |
Related PDFs
Voltas Water Cooler Catalogue 2023 PDF
Dabur Product Price List PDF Free Download