'CSD All Car Latest Price List' PDF Quick download link is given at the bottom of this article. You can see the PDF demo, size of the PDF, page numbers, and direct download Free PDF of 'CSD Canteen Car Price' using the download button.
CSD Canteen Car Price List PDF Free Download
CSD Canteen
CSD Canteens are serving the Armed Forces Personnel and Ex-Servicemen without profit for long years. CSD has more than 3500 Unit Run Canteen (URC) and 35 Depot canteens across India.
CSD is India's biggest chain store and it provides at cheaper prices from a small needle to a big car for the family members of serving and retired personnel of the Army, Navy, and Air Force.
In this article we have added all card prices like Maruti Suzuki Dzire, Maruti Suzuki Wagon R, Maruti Suzuki Celerio, Maruti Suzuki Ciaz, Maruti Suzuki Eeco, Maruti Suzuki Alto, Maruti Suzuki Swift, Maruti Suzuki Ertiga, Maruti Suzuki New Baleno, Maruti Suzuki Ignis, Maruti Suzuki S-Presso, Maruti Suzuki XL6, Maruti Suzuki Vitara Brezza.
CSD Car Price List 2023 PDF
| | |
| --- | --- |
| Car Model | CSD Price |
| Maruti Alto | 2.48 to 3.86 Lakhs |
| Maruti Baleno | 5.08 to 8.1 Lakhs |
| Maruti Celerio | 4.11 to 5.15 Lakhs |
| Maruti CelerioX | 4.43 to 5.14 Lakhs |
| Maruti Ciaz | 7.41 to 10.16 Lakhs |
| Maruti Dzire | 5.19 to 7.98 Lakhs |
| Maruti Eeco | 3.43 to 4.51 Lakhs |
| Maruti Ertiga | 6.89 to 9.41 Lakhs |
| Maruti IGNIS | 4.19 to 6.49 Lakhs |
| Maruti S-Cross | 7.18 to 10.91 Lakhs |
| Maruti S-Presso | 3.16 to 4.52 Lakhs |
| Maruti Super | 3.83 to 4.63 Lakhs |
| Maruti Swift | 4.9 to 7.17 Lakhs |
| Maruti Tour | 3.62 to 8.08 Lakhs |
| Maruti Vitara | 6.57 to 10.24 Lakhs |
| Maruti Wagon | 4.08 to 5.44 Lakhs |
| Maruti XL6 | 8.79 to 10.48 Lakhs |
| Tata Altroz | 5.04 to 8.01 Lakhs |
| Tata Harrier | 15.54 to 18.62 Lakhs |
| Tata Nexon | 6.3 to 10.8 Lakhs |
| Tata Safari | 16.68 to 19.4 Lakhs |
| Tata Tiago | 4.2 to 5.83 Lakhs |
| Tata Tigor | 5.24 to 6.6 Lakhs |
| Ford Freestyle | 6.37 to 7.33 Lakhs |
| Ford Aspire | 6.64 to 7.65 Lakhs |
| Ford EcoSport | 7.82 to 10.41 Lakhs |
| Honda Amaze | 6.02 to 8.66 Lakhs |
| Honda City | 8.31 to 13.61 Lakhs |
| Honda Jazz | 6.6 to 8.64 Lakhs |
| Honda WR-V | 7.51 to 9.74 Lakhs |
| Hyundai Aura | 5.79 to 8.12 Lakhs |
| Hyundai Creta1.5 | 8.87 to 15.89 Lakhs |
| Hyundai Creta1.4 | 14.99 to 15.92 Lakhs |
| Hyundai Grand | 4.43 to 7.29 Lakhs |
| Hyundai New | 5.98 to 19.29 Lakhs |
| Hyundai Tucson | 20.23 to 20.23 Lakhs |
| Hyundai Santro | 4.33 to 5.03 Lakhs |
| Hyundai Venue | 6.03 to 10.26 Lakhs |
| Hyundai Verna | 9.57 to 12.64 Lakhs |
| Mahindra Bolero | 7.96 to 7.96 Lakhs |
| Mahindra KUV100 | 5.03 to 6.21 Lakhs |
| Mahindra Marazzo | 10.4 to 12.15 Lakhs |
| Mahindra Scorpio | 11.15 to 14.6 Lakhs |
| Mahindra Thar | 10.99 to 12.86 Lakhs |
| Mahindra XUV300 | 8.72 to 11.31 Lakhs |
| Mahindra XUV500 | 11.47 to 15.13 Lakhs |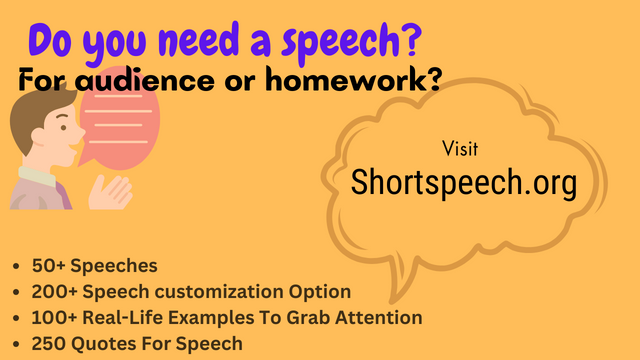 Ford CSD Price List 2021
Ford EcoSport 1.5P Trend (64103-H)
Basic Price: Rs. 5,99,500
RTGS Amount: Rs. 7,88,343
Ford EcoSport 1.5P Titanium MT (64847-D)
Basic Price: Rs. 6,59,483
RTGS Amount: Rs. 8,67,220
Ford Freestyle 1.2P Titanium MT (64108-X)
Basic Price: Rs. 5,33,736
RTGS Amount: Rs. 6,16,645
Ford Aspire 1.2D Titanium+ MT (64167-L)
Basic Price: Rs. 5,72,496
RTGS Amount: Rs. 6,61,233
Revised Criteria for Purchase of Cars through CSD
The person who comes under the Pay Level 3A to 6 (including Retired) can purchase upto Rs. Six Lakhs excluding taxes – First car in service and Second car after Retirement. First car after Five Years of service. Gap between purchase of Two cars to be Eight years.
The person who comes under the Pay Level 3A to 6 Widows (As applicable) can purchase upto Rs. Six Lakhs excluding taxes – For Widows, if the late husband had purchased a car each while in service and after retirement then the widow will not be eligible to buy a car. In case late husband had purchased only one car while in service, then widow can buy one car through CSD after a gap of Eight year from the date of last purchase.
The person who comes under the Pay Level 7 to 9 (including Retired) can purchase upto Rs. Seven Lakhs excluding taxes – First car as an OR, second car on promotion as JCO and third car after retirement. First car after Five year of service. Gap between purchase of Two cars to be Eight years.
The person who comes under the Pay Level 7 to 9 Widows (As applicable) can purchase upto Rs. Seven Lakhs excluding taxes – For Widows, if the last husband had purchased a car each while in service as well as after retirement then the widow will not be eligible to buy a car. In case late husband had purchased car (s) only while in service, then widow can buy one car through CSD after a gap of Eight years from the date of last purchase.
The person who comes under the Pay Level 10-18 (Including Retired) and Widows (as applicable) can purchase upto Rs.15 Lakhs excluding taxes Once in Eight years
The person who comes under the Serving Civilian Officers (Paid out of Defence Estimates) in Pay Level 11 to 18) can purchase upto Rs.15 Lakhs excluding taxes Once in Eight years
| | |
| --- | --- |
| Author | CSD |
| Language | English |
| No. of Pages | 3 |
| PDF Size | 0.1 MB |
| Category | Automotive |
CSD Canteen Car Price List PDF Free Download