'Bioline Lab Price List' PDF Quick download link is given at the bottom of this article. You can see the PDF demo, size of the PDF, page numbers, and direct download Free PDF of 'Bioline Laboratory Price List' using the download button.
Bioline Lab Price List PDF Free Download
Bioline Laboratory Price List
Bioline Laboratory is a chain of clinical laboratories established in 2008, whose prime motto is customer satisfaction by providing accurate and quality results on time.
Bioline has its headquarters in Coimbatore and has 34 branches spread all over south India (Tamilnadu, Kerala, Karnataka, and Andhra Pradesh). Bioline is an ISO 9001:2008 certified entity.
Motivation, commitment, and sincerity towards work have not only transformed but also escalated Bioline from a four-branch organization in its first year to a 34-branch organization in its sixth year.
To perform to the fullest, Bioline employs cutting-edge technology along with top-quality medical professionals who make sure that the group discussions and the training programs conducted within each department keep everyone in Bioline updated on new developments in the field of medicine.
In the due course of discharging its duties, it always complies with International standards which by themselves have set the bar high. The quest for development in the medical field and its commitment to society has led Bioline to establish a Research institute under its wing.
Bioline takes utmost care to ensure that the latest technology is utilized to provide the best results for the customers.
Bioline Diagnostic Laboratory Rate List 2023
| | |
| --- | --- |
| Lab Diagnostic Test Name | Price |
| AFB (Acid Fast Bacilli) Culture Test Price | ₹ 500 |
| Aldolase Test Price | ₹ 900 |
| ANC Profile | ₹ 1355 |
| ASO Test | ₹ 350 |
| Bilirubin Test | ₹ 115 (Total) |
| Bleeding / Clotting Time Test Price | ₹ 50 |
| Blood Culture Test Price | ₹ 350 |
| Blood Group Test | ₹ 90 |
| Blood Sugar Test | ₹ 55 |
| Blood Urea Nitrogen Test | ₹ 100 |
| CA-125 (Tumor Marker) Test | ₹ 675 |
| Calcium Test Price | ₹ 150 |
| CBC / Hemogram Test | ₹ 185 |
| Cerebral Spinal Fluid (CSF) Test | ₹ 400 |
| Chlamydia Test | ₹ 1300 (IgG / IgM) |
| Chloride Test | ₹ 110 |
| Cholesterol Test Price | ₹ 95 |
| CK-MB Test | ₹ 550 |
| Complement C3 | ₹ 600 |
| Complement C4 | ₹ 600 |
| Cortisol Test | ₹ 480 |
| CPK (Creatine Phosphokinase) Test | ₹ 550 |
| Creatinine Test | ₹ 100 |
| CRP (C-Reactive Protein) Test | ₹ 330 |
| Dengue IgG Test Price | ₹ 625 |
| Dengue IgG Test | ₹ 1100 (IgM) |
| Dengue IgM Test | ₹ 625 |
| Dengue NS1 Test | ₹ 800 |
| ECG | ₹ 250 |
| ESR (Erythrocyte Sedimentation Rate) Test | ₹ 70 |
| Factor V Leiden Test | ₹ 4000 |
| Ferritin Test | ₹ 615 |
| Folic Acid Test | ₹ 800 |
| FSH (Follicle Stimulating Hormone) Test | ₹ 275 |
| G6PD Test | ₹ 600 |
| Glucose Tolerance Test (GTT) | ₹ 415 |
| HbA1C Test | ₹ 475 |
| HBsAg Test | ₹ 320 |
| HDL Cholesterol | ₹ 180 |
| Hemoglobin (Hb) Test Price | ₹ 110 |
| Hemoglobin Electrophoresis | ₹ 900 |
| HIV Test Price | ₹ 450 |
| Insulin Test | ₹ 550 |
| Iron Test | ₹ 275 |
| Kidney / Renal Function Test | ₹ 620 |
| Kidney Profile Price | ₹ 200 |
| Lipid Profile Price | ₹ 450 |
| Lithium Test | ₹ 300 |
| Liver Function Test (LFT) Price | ₹ 450 |
| Lupus Anticoagulant (LAC) Test | ₹ 1300 |
| Magnesium Test | ₹ 285 |
| Malaria (Malarial Parasite) Test | ₹ 600 |
| Microalbumin Test | ₹ 330 |
| Microfilaria Parasite Test | ₹ 110 |
| Microfilaria Parasite Test | ₹ 275 (Qbc Method) |
| Peripheral Blood Smear Test | ₹ 230 |
| Phosphorus Test | ₹ 125 |
| Plasma Lactate (Lactic Acid) Test | ₹ 1000 |
| Platelet Count | ₹ 110 |
| Potassium Test | ₹ 110 |
| Pregnancy Test Price | ₹ 150 |
| Progesterone Test | ₹ 375 |
| Prolactin Test | ₹ 325 |
| Protein Test | ₹ 220 |
| Protein/Creatinine Ratio | ₹ 170 |
| PSA (Prostate Specific Antigen) Test | ₹ 480 |
| PT (Prothrombin Time) Test | ₹ 220 |
| Reticulocyte Count Test | ₹ 150 |
| Rheumatoid Arthritis (RA) Factor Test | ₹ 270 |
| Rubella Test | ₹ 425 (IgG or IgM) |
| Semen Analysis Test | ₹ 250 |
| SGOT Test | ₹ 120 |
| SGPT Test | ₹ 120 |
| Sputum Culture | ₹ 500 |
| Sputum Culture | ₹ 800 |
| Stool Routine Price | ₹ 125 |
| Synovial Fluid Analysis | ₹ 600 |
| TB Test | ₹ 2200 (Gold) |
| Testosterone Test | ₹ 700 |
| Thyroid Test | ₹ 420 |
| Total Protein Test | ₹ 100 |
| Toxoplasma Test | ₹ 425 (IgG or IgM) |
| TSH (Thyroid Stimulating Hormone) Test | ₹ 200 |
| Uric Acid Test Price | ₹ 120 |
| Urine Routine | ₹ 90 |
| VDRL Test | ₹ 165 |
| Vitamin A Test | ₹ 2500 |
| Vitamin B12 Test | ₹ 700 |
| Vitamin D Test Price | ₹ 1350 |
| Widal Test Price | ₹ 160 |
| X-Ray Price | ₹ 350 (Chest AP / PA / LA) |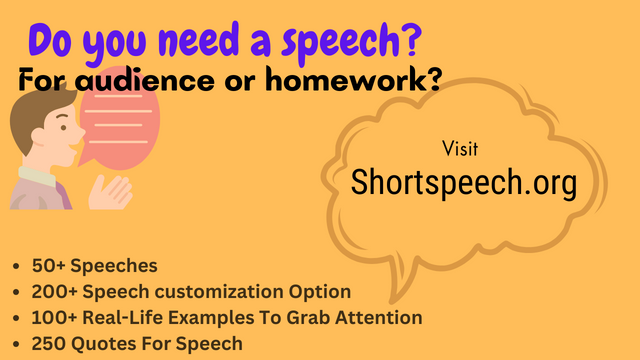 | | |
| --- | --- |
| Author | Bioline Laboratory |
| Language | English |
| No. of Pages | 8 |
| PDF Size | 0.5 MB |
| Category | Product Price List |
| Source/Credits | biolinelab.com |
Related PDFs
Zubeen Garg Bihu Program List 2023 PDF
Microlab Coimbatore Price List PDF
CureSkin Products Price List PDF
Sir Ganga Ram Hospital Price List PDF
Bioline Lab Price List PDF Free Download