'Naturals Salon Hair Cut, Hair Spa Price List' PDF Quick download link is given at the bottom of this article. You can see the PDF demo, size of the PDF, page numbers, and direct download Free PDF of 'Naturals Salon Price List' using the download button.
Price List of Naturals Salon PDF Free Download
Naturals Salon Bridal Service Price List
Naturals was conceived with the idea of the modern Indian.
Founded by K. Veena, whose knowledge of the international beauty industry pioneered a new era in the hair and beauty care industry in India, Naturals has made a path-breaking change in the way the beauty industry has been perceived.
So in the early 2000s, she made that dream a reality by setting up her first salon in Chennai. It took her only a while to understand the market potential and the ever-increasing demand for professional grooming.
In 2004 her husband's co-founder & CEO, CK Kumaravel joined, and ever since then, the Naturals team has been able to meet every challenge in this competitive industry. 
Today, Naturals is India's most prominent chain of hair and beauty salons. Thanks to our world-class service, courteous staff, and loyal support from our patrons, Naturals now has 650+ salons across the sub-continent and aims to expand to 3000 salons by 2025.
Naturals Salon Threading Rate List
| | |
| --- | --- |
| Threading Type | Price |
| Eyebrows Threading Price | ₹ 70 |
| Upper Lip Threading Price | ₹ 60 |
| Lower Lip Threading Price | ₹ 70 |
| Side Threading Price | ₹ 80 |
| Forehead Threading Price | ₹ 90 |
| Chin / Neck Threading Price | ₹ 100 |
| Full Face Threading Price | ₹ 150 |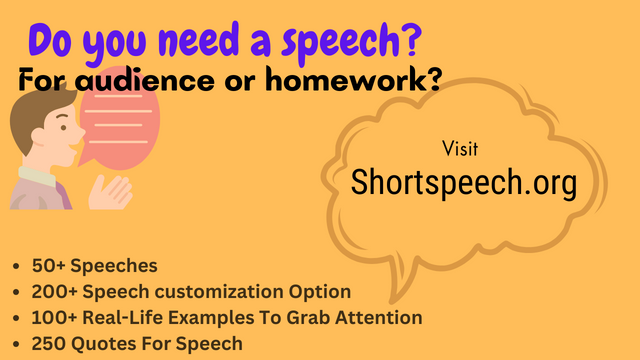 Naturals Salon Reflexology Price List
| | | |
| --- | --- | --- |
| Reflexology | Time | Price |
| Hand Reflexology | 15 mins | ₹ 250 |
| Foot Reflexology | 20 mins / 40 mins | ₹ 350 / 500 |
| Back and Neck Reflexology | 20 mins | ₹ 500 |
| Indian Head Massage (Women) | 30 mins | ₹ 400 |
| Indian Head Massage (Men) | 30 mins | ₹ 350 |
Naturals Salon Waxing Rate List
| | |
| --- | --- |
| Classic Waxing for Women | Price |
| Full Arms Waxing Price | ₹ 280 |
| Half Arms Waxing Price | ₹ 230 |
| Full Legs Waxing Price | ₹ 370 |
| Half Legs Waxing Price | ₹ 300 |
| Underarms Waxing Price | ₹ 160 |
| Full Waxing Waxing Price (Full Arms + Full Legs + Under Arms) | ₹ 550 |
| Full Back Waxing Price | ₹ 420 |
| Full Front Waxing Price | ₹ 420 |
| Midriff Waxing Price | ₹ 350 |
| Chin Waxing Price | ₹ 150 |
| Upper Lip Waxing Price | ₹ 140 |
| Face Waxing Price | ₹ 250 |
| Bikini Line Waxing Price | ₹ 400 |
| Full Bikini Line Waxing Price | ₹ 1100 |
| Full Body Waxing Price | ₹ 1400 |
Naturals Salon Women and Men Hair Cut and Style Rate List
| | |
| --- | --- |
| Women's Hair Cut & Style | Price |
| Hair Trim Price | ₹ 350 |
| Hair Cut – Senior Stylist Price | ₹ 850 |
| Naturals Hair Cut Price – Stylist Price | ₹ 650 |
| Fringe Naturals Haircut Cost | ₹ 200 |
| Kids Naturals Hair Cut Rate | ₹ 280 |
Naturals Salon Hair Color Price List
| | |
| --- | --- |
| Women's Hair Coloring | Price |
| Root Touch Up – Basic Color | ₹ 850 |
| Root Touch Up – Ammonia Free Colour | ₹ 1000 |
| Global | ₹ 1900 / 2600 |
| Fashion Colour – Global | ₹ 2600 / 3600 |
| Global – Highlights | ₹ 3600 |
| Block Colouring (Per Block) | ₹ 900 |
| Colour Correction | ₹ 4100 |
| Single Streak | ₹ 300 |
Naturals Salon Hair Straightening Rate List
| | |
| --- | --- |
| Women's Hair Straightening | Price |
| Hair Smoothening Cost in Naturals | ₹ 5000 / 6000 |
| Smooth Straight | ₹ 7000 / 9000 |
| Retouch | ₹ 4000 |
| Partial Curling / Straightening | ₹ 3500 |
Naturals Salon Healthy Hair SPA Price List
| | |
| --- | --- |
| Hair SPA | Price |
| Classic Hair SPA Price in Naturals | ₹ 600 / 700 |
| Moisturising Hair SPA | ₹ 900 / 1000 |
| Anti-hair fall Treatment | ₹ 900 / 1000 |
| Frizz Ease | ₹ 900 / 1000 |
| Repair and Rejuvenate | ₹ 900 / 1000 |
| Anti hairfall Treatment | ₹ 1000 / 1200 |
| Anti Dandruff Treatment | ₹ 1100 / 1200 |
Naturals Salon Facials Price List
| | |
| --- | --- |
| Naturals Facial Services | Price |
| Classic RefreshClean Up – Oily to Dry | ₹ 750 |
| Classic Refresh Clean Up – Acne Prone | ₹ 850 |
| Pure Moist Facial Price | ₹ 950 |
| Pure Pore Facial Price | ₹ 1050 |
| Fruit Refresh Facial Price | ₹ 1150 |
| Hydra Moist Facial Price | ₹ 1150 |
| Gold Facial Price | ₹ 1350 |
| Under Eye Rejuvenation Facial Price | ₹ 750 |
| | |
| --- | --- |
| Author | Naturals Salon |
| Language | English |
| No. of Pages | 7 |
| PDF Size | 0.5 MB |
| Category | Price List |
| Source/Credits | naturals.in |
Naturals Salon Price List Book PDF Free Download