'Invitation And Replies Class 12 CBSE Format' PDF Quick download link is given at the bottom of this article. You can see the PDF demo, size of the PDF, page numbers, and direct download Free PDF of 'Invitation And Replies Class 12 CBSE Format' using the download button.
Invitation And Replies Class 12 CBSE Format PDF Free Download
Invitation And Replies Class 12 CBSE Format
Invitation and Replies
In the class 12 CBSE English paper Invitation and Replies writing, choices will be given to attempt one out of the two given questions to be answered in up to 50 words.
The breakup of 5 marks for Class 12 English writing skills | Invitation and reply writing as per CBSE guidelines is as follows:
| | |
| --- | --- |
| Format | O1 mark |
| Organisation of Ideas | O1 mark |
| Content | 02 marks |
| Accuracy of Spelling and Grammar | O1 mark |
| Total | 05 marks |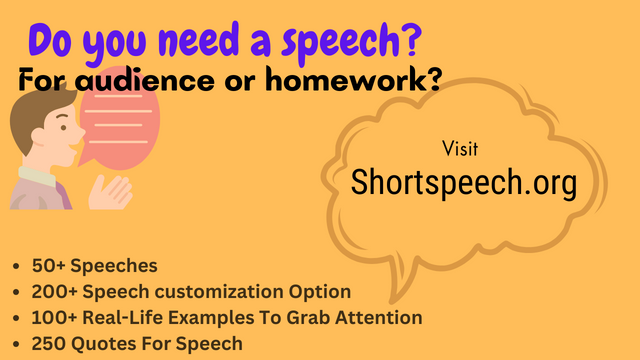 Format of a formal invitation
The format shall include-
Name of the host
Standard expression (E.g., request the pleasure of your company, solicit your gracious presence)
Purpose of the invitation
Name of the honouree
Day, date, and time of the event- Dates must be written in letters and you should not use abbreviations.
Name of the place, location with complete address- Enter the address, the venue of the party or event
RSVP (Respond if it pleases you)- Include an RSVP – this elegant abbreviation comes from the French phrase "Répondez, s'il vous plait"; which in English means "Please respond". An RSVP is essential at parties where you need to know exactly who will come, so you can organize things accordingly on the basis of their convenience.
Telephone or mobile number or address of the host
Any other relevant details
Invitation and Replies Class 12 CBSE Format, Examples
FORMAL AND INFORMAL
Man is social by nature. Hence interaction and communication between human beings is quite natural. In fact, it has become unavoidable. We may share views either orally or in writing.
We hold many social functions such as celebrations of birthdays, engagements, weddings, marriage anniversaries; appointments, and promotions.
Invitations form an important part of social dealings. An invitation is a request to an individual to come or go somewhere, or to do something.
Invitations can be both formal as well as informal. Formal invitations are formal letters. They can be printed on cards or can be drafted in the form of social letters.
Formal invitations can be of two types:
Printed invitation cards inviting guests to be present on a particular occasion. Such invitations do not include the name of the addressee.
Formal typed (handwritten) letter addressed to a VIP invited to preside over a social, cultural, and educational function. In these invitations to VIPs, the name of the addressee appears prominently.
Formal invitations are formal and polite, pleasant and courteous.
Informal invitations generally take the shape and form of personal letters. We use these to invite our friends, relatives, and dear ones with whom we have intimate, personal, and friendly relations.

In informal invitations, the tone and treatment are relaxed, informal, and friendly.
A. FORMAL INVITATIONS
Main Characteristics:
A formal invitation is normally a single-sentence presentation in the third person.
Formal invitations are generally printed invitation cards. We use them to invite guests on some auspicious occasions like birthdays, weddings, and the inauguration of shops, houses, etc.
The invitation answers the questions of who, whom, when, where, what time, and for what, i.e.,

the occasion
name(s) of the invitee
name(s) of the host
date, time and venue

The other details include the name, designation, and address of the organizer, sponsor, or host or the name(s) of the chief guest or special invitees, in case of an official invitation.
Printed formal invitations don't include the name of the addressee.
Invitations to VIPs to preside over a function do carry the name of VIP prominently.
Length as per CBSE guidelines is limited to 50 words.
I. PRINTED FORMAL INVITATIONS
SOLVED QUESTIONS
Question 1:
M/s Shyam Lai & Sons are opening a new general store 'Galaxy Novelties' in Geetanjali Enclave, Dwarika, Delhi.
The inauguration ceremony is fixed for Sunday, the 19th of October 20XX at 11 a.m. Prepare a draft of a formal invitation letter for the purpose.
Question 2:
Draft an invitation on behalf of Mr & Mrs. Raj Karan of 38, Kamal Kunj, Varanasi, which they may use to invite their friends and relatives on the 5th birth anniversary of their son Nikhil at their residence on 28 December 20XX.
| | |
| --- | --- |
| Language | English |
| No. of Pages | 11 |
| PDF Size | 1 MB |
| Category | Education |
| Source/Credits | – |
Related PDFs
Hospital and Clinical Pharmacy PDF
Entrepreneurial Development PDF
Invitation And Replies Class 12 CBSE Format PDF Free Download