'Axis Bank Online Banking Form' PDF Quick download link is given at the bottom of this article. You can see the PDF demo, size of the PDF, page numbers, and direct download Free PDF of 'Axis Bank Internet Banking' using the download button.
Axis Bank Corporate Internet Banking Form PDF Free Download
Terms and Conditions for Corporate Internet Banking
Definitions:
1 .1 . 'Account/s' refers to the account/s of the Customer, with AXIS Bank, mutually designated for Corporate Internet Banking from time to time and means all existing, new and future accounts of the customer with AXIS Bank.
These accounts will have to be eligible account(s) for operations through Internet Banking Services and should be in the name of the client.
1 .2. 'Customer' shall mean the person/entity availing the Internet Banking Services under these Terms and conditions.
1 .3. 'Internet Banking Services' or 'Corporate Internet Banking' or 'Services' or TF Connect wherever used in these terms and conditions shall mean services offered by AXIS Bank to its Customers under these terms and conditions including fund transfer/payment services, cheque/ demand draft/ pay order facility, activities related to Letters of Credit, Bank Guarantees, Bills & other Trade services & Foreign Exchange Services, and any other services being made available from time to time, and shall also include all modifications of such services as AXIS Bank may make from time to time.
1 .4. 'Instruction' shall mean and include all communications made or instructions given by the Customer to AXIS Bank by following the Security Procedure for carrying out activities covered under the Services, including any payment instructions for making a remittance or transfer of funds.
1 .5. 'RBI' shall mean The Reserve Bank of India.
1 .6. 'Regulations' or 'Guidelines' shall mean all rules, regulations and/ or guidelines issued by the RBI or any other governmental or statutory authority from time to time in relation to the Services
1 .7. 'Security Procedure' means such procedure prescribed by AXIS Bank, from time to time, for the purpose of verifying that an Instruction or a communication amending or cancelling an Instruction is that of the Customer or for detecting an error in the transmission for the content of the Instruction.
1 .8. 'Terms and Conditions' shall mean these terms and conditions as modified and supplemented, as set out herein.
1 .9. 'Users' shall mean the representatives of the Customer who have the rights to access the Accounts of the Customer through the Internet Banking Services and shall include both Users with viewing rights and Users having inputting, uploading, verification, confirmation and/or authorization rights.
Where such authorisation rights are given by the Customer on a joint basis, then this term shall mean such joint Users with authorization rights, as the context or meaning may require.
1 .10. 'Website/Site' shall mean the website or such other website as may be notified by AXIS Bank from time to time.
Applicability of Terms
2.1. The use of Internet Banking Services is governed by these Terms and Conditions.
These Terms and Conditions are in addition to and not in derogation of any other terms and conditions applicable to the Customer as prescribed by AXIS Bank.
Services:
3.1. Subject to these Terms and Conditions, applicable laws, and other terms and conditions as may be specified on AXIS Bank's Website, AXIS Bank shall provide the Services to the Customer.
AXIS Bank shall be entitled to modify, upgrade and/or suspend the Services, or the mode manner and extent of the Services from time to time, and shall endeavour to inform the Customer of such change in Services.
AXIS Bank reserves the right to suspend all or any of the Services provided to the Customer without being required to provide any prior notice and without assigning any reason, therefore.
3.2. For availing of, or ceasing to avail of the Services, or any part thereof, the Customer shall make a separate application to AXIS Bank in the prescribed format and the Customer shall be governed by such additional terms and conditions as prescribed by AXIS Bank for this purpose, as well as subject to the applicable laws.
3.3. AXIS Bank may, at the request of the Customer, extend the Services to any other existing/ new Accounts, and these Terms and Conditions shall automatically apply to such further use of the Services by the Customer.
Amendment to Terms and Conditions:
4.1 . Notwithstanding anything contained elsewhere in these Terms and Conditions, where AXIS Bank decides to upgrade or modify the Services or provide new services to the Customers, such upgrades, modifications and new services shall be subject to such terms and conditions as may be stipulated by AXIS Bank, and AXIS Bank shall amend or supplement any of these Terms and Conditions, at any time, if such amendment is required, which amendment shall be binding on the Customer.
AXIS bank shall endeavour to inform the Customer of such changes.
Security Procedure:
5.1. The Customer shall, at its own risk and consequences, access the Services by following the Security Procedure prescribed by AXIS Bank from time to time, including user ID and password(s) or any other suitable means of authentication as decided by AXIS Bank.
| | |
| --- | --- |
| Author | – |
| Language | English |
| No. of Pages | 4 |
| PDF Size | 1 MB |
| Category | Form |
| Source/Credits | axisbank.com |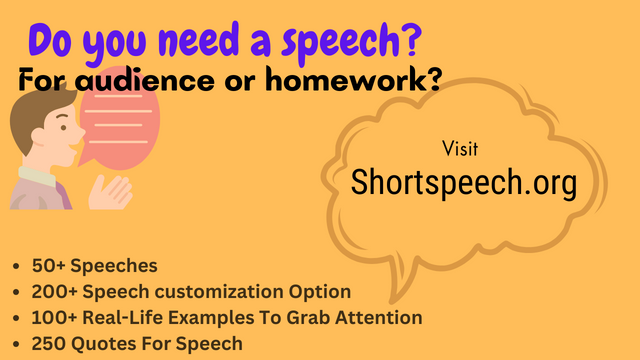 Axis Bank Corporate Internet Banking Form PDF Free Download