'Indian Food Calories Chart' PDF Quick download link is given at the bottom of this article. You can see the PDF demo, size of the PDF, page numbers, and direct download Free PDF of 'Indian Food Calories Chart List' using the download button.
Indian Food Calories Value Chart PDF Free Download
Indian Food Nutrition Chart English
One of the thumb rules for weight loss is to keep track of your calorie intake.
If you are on a weight reduction diet or are even remotely aware of the diet and fitness world, you may have heard the most common weight loss advice of burning calories is to burn fat.
A bowl of cooked rice: 1 bowl of cooked rice has about 136 calories and a plate of cooked rice has 272 calories, which is about 60 to 80 grams a plate.
Medium chapatti made with 20 grams of atta (whole wheat atta) has about 70 calories, while 1 large chapatti made with 30 grams of atta will have about 100 calories.
On the other hand, 1 large plain parantha made with 30 grams of atta had about 121 calories and a portion of stuffed Aloo Parantha will amount to 210 calories.
A bowl of cooked Moong Dal, say about 30 grams of dal, would come up to about 104 calories. The calories in other dals may slightly vary.
It is always advisable to go for a whole variety of dals over the refined ones to have maximum nutritional benefit.
A bowl of dry sabzi of bhindi, potatoes, or cauliflower adds roughly up to 150 calories.
There are enough confusions about what to eat and what not to eat and on top of that most of us fall prey to the bewildering information available on the internet regarding the calorie count of food items.
So, here it is. Whether you are a clean eater or a calorie watcher, unless you have consulted a nutritionist or dietician, it is difficult for anyone to maintain a stringent food habit with the exact calorie count.
Reaching calorie aims may seem a little tough, but with this Indian food item with a calorie chart, we have tried to make it a little easier for you while you look out to develop a healthy lifestyle with a clean eating habit.
This Indian food chart with calorie count has been designed by Gympik's diet expert and Nutritionist, Sujatha Shetty to help the promising health enthusiasts and of course, normal individuals at a large.
To make a sustainable diet plan while appending flexibility in meals and kick out the monotony of salad diet and those torturing fad diets.
Indian Food Calories Chart List with Weight/Volume & Energy
| | | |
| --- | --- | --- |
| Food Groups | Weight/Volume (g/ml) | Energy (Kcals) |
| A. Cereals and Millets | | |
| Rice (Brown) | 100 | 353.7 |
| Rice Parboiled | 100 | 351.5 |
| Rice Raw milled | 100 | 356.3 |
| Wheat whole | 100 | 321.9 |
| Wheat flour | 100 | 320.2 |
| Bulgar wheat | 100 | 341.7 |
| Refined flour | 100 | 351.8 |
| Ragi | 100 | 320.7 |
| Rice flakes | 100 | 353.7 |
| Wheat semolina | 100 | 333.6 |
| Wheat vermicelli | 100 | 332.6 |
| Barley | 100 | 315.7 |
| Bajra | 100 | 347.9 |
| Jowar | 100 | 334.1 |
| Quinoa | 100 | 328.3 |
| Amaranth seed, Black | 100 | 356.1 |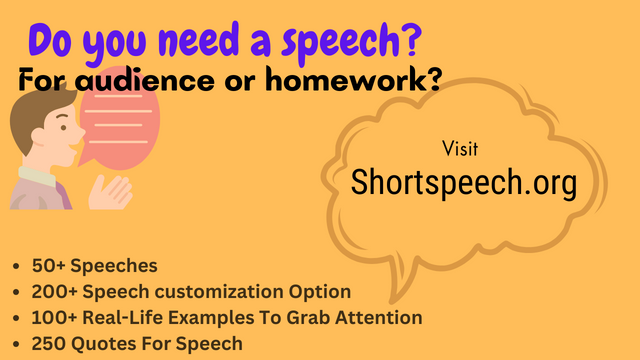 | | | |
| --- | --- | --- |
| B. Grain legumes | | |
| Bengal gram, dal | 100 | 329.1 |
| Bengal gram, whole | 100 | 287 |
| Black gram whole | 100 | 291.3 |
| Cowpea, brown | 100 | 320.2 |
| Cowpea, white | 100 | 320.2 |
| Green gram dal | 100 | 325.7 |
| Green gram, whole | 100 | 293.7 |
| Horse gram, whole | 100 | 329.5 |
| Lentil dal | 100 | 322.4 |
| Peas, dry | 100 | 303.2 |
| Rajma, red | 100 | 299.2 |
| Red gram, dal | 100 | 330.7 |
| Red gram, whole | 100 | 273.9 |
| Soya bean, brown | 100 | 381.4 |
| | | |
| --- | --- | --- |
| C. Green leafy vegetables | | |
| Amaranth leaves | 100 | 30.5 |
| Beet greens | 100 | 34.6 |
| Brussels sprouts | 100 | 44.2 |
| Cabbage Chinese | 100 | 17.9 |
| Cabbage, green | 100 | 21.5 |
| Cauliflower leaves | 100 | 35.4 |
| Colocasia leaves, green | 100 | 43.4 |
| Drumstick leaves | 100 | 67.3 |
| Fenugreek leaves | 100 | 34.4 |
| Lettuce | 100 | 21.7 |
| Mustard leaves | 100 | 30.3 |
| Parsley | 100 | 72.8 |
| Radish leaves | 100 | 26.05 |
| Spinach | 100 | 24.3 |
| | | |
| D. Other Vegetables | | |
| Ash gourd | 100 | 17.4 |
| Bamboo shoot, tender | 100 | 16.2 |
| Bitter gourd | 100 | 20.7 |
| Bottle gourd | 100 | 10.9 |
| Brinjal | 100 | 25.3 |
| Broad beans | 100 | 29.3 |
| Capsicum | 100 | 16.2 |
| Cauliflower | 100 | 22.9 |
| Celery stalk | 100 | 16.4 |
| Cho-Cho-Marrow | 100 | 18.8 |
| Cluster beans | 100 | 40.1 |
| Cucumber | 100 | 19.5 |
| French beans | 100 | 24.3 |
| Knol-Khol | 100 | 16 |
| Kovai | 100 | 19.1 |
| Ladies finger | 100 | 27.4 |
| Parwar | 100 | 24.1 |
| Peas, fresh | 100 | 81.2 |
| Plantain stem | 100 | 39.4 |
| Pumpkin | 100 | 23.1 |
| Ridge gourd | 100 | 13.1 |
| Snake gourd | 100 | 12.4 |
| Tomato | 100 | 20.7 |
| Zucchini, green | 100 | 20 |
| | | |
| E. Roots and Tubers | | |
| Beetroot | 100 | 35.6 |
| Carrot | 100 | 33.2 |
| Potato brown | 100 | 69.7 |
| Radish, white | 100 | 32.2 |
| Sweet potato, brown | 100 | 108.9 |
| Tapioca | 100 | 79.8 |
| Yam | 100 | 84.3 |
| | | |
| F. Fruits | | |
| Apple | 100 | 62.3 |
| Apricot, dried | 100 | 31.5 |
| Avocado | 100 | 144.3 |
| Banana | 100 | 110.6 |
| Blackberry fruit | 100 | 54.2 |
| Cherries red | 100 | 59.7 |
| Blackcurrants | 100 | 54.2 |
| Custard apple | 100 | 98.9 |
| Dates, dry | 100 | 320.2 |
| Fig | 100 | 81.5 |
| Grapes | 100 | 60.7 |
| Guava | 100 | 32.2 |
| Jack fruit | 100 | 72.1 |
| Sweet lime | 100 | 27.2 |
| Litchi | 100 | 53.7 |
| Mango | 100 | 41.8 |
| Musk melon | 100 | 23.1 |
| Orange | 100 | 37.2 |
| Papaya | 100 | 23.9 |
| Peach | 100 | 40.1 |
| Pear | 100 | 37.5 |
| Pineapple | 100 | 43 |
| Plum | 100 | 56.8 |
| Pomegranate | 100 | 54.7 |
| Raisins, black | 100 | 305.6 |
| Sapota | 100 | 73.3 |
| Strawberry | 100 | 24.6 |
| Watermelon | 100 | 20.3 |
| Wood apple | 100 | 78.1 |
| | | |
| G. Condiments and Spices | | |
| Green chilies | 100 | 45.6 |
| Coriander seeds | 100 | 268.8 |
| Curry leaves | 100 | 63.5 |
| Garlic | 100 | 123.8 |
| Ginger, fresh | 100 | 54.9 |
| Mint leaves | 100 | 37 |
| Onion | 100 | 48 |
| Asafoetida | 100 | 331.5 |
| Cardamom, green | 100 | 255 |
| Red chilies | 100 | 236.6 |
| Cloves | 100 | 186.6 |
| Cumin seeds | 100 | 304.4 |
| Black cumin (Kalonji) | 100 | 345 |
| Fenugreek seeds | 100 | 234.9 |
| Nutmeg | 100 | 463.6 |
| Basil seeds | 100 | 22 |
| Anise seeds | 100 | 153.3 |
| Pepper, black | 100 | 217.4 |
| Poppy seeds | 100 | 422.5 |
| Turmeric powder | 100 | 280.5 |
| | | |
| H. Nuts and Oilseeds | | |
| Almond | 100 | 609.2 |
| Arecanut dried | 100 | 350.6 |
| Cashew nut | 100 | 582.6 |
| Coconut dry | 100 | 624 |
| Coconut fresh | 100 | 408.9 |
| Gingelly seeds | 100 | 507.6 |
| Groundnut | 100 | 520 |
| Linseeds | 100 | 443.8 |
| Pine seed | 100 | 594.1 |
| Pistachio nuts | 100 | 539.4 |
| Sunflower seeds | 100 | 586.2 |
| Walnut | 100 | 671 |
| Flax seeds | 100 | 534 |
| Chia seeds | 100 | 486 |
| | | |
| I. Sugars | | |
| Jaggery cane | 100 | 353.7 |
| Sugarcane, juice | 100 | 57.8 |
| | | |
| J. Milk and Milk Products | | |
| Milk, whole, buffalo | 100 | 107.3 |
| Milk, whole, cow | 100 | 72.8 |
| Paneer | 100 | 257.8 |
| Khoa | 100 | 315.9 |
| Soy milk | 100 | 54 |
| Tofu | 100 | 76 |
| | | |
| K. Egg, Poultry, and Animal Meat | | |
| Egg, whole, raw | 100 | 134.7 |
| Egg white, raw | 100 | 44.6 |
| Egg, yolk, raw | 100 | 296.8 |
| Chicken, leg, skinless | 100 | 383.6 |
| Chicken, thigh, skinless | 100 | 199.8 |
| Chicken, breast, skinless | 100 | 168.2 |
| Chicken, liver | 100 | 123.8 |
| Goat | 100 | 188 |
| Sheep, shoulder | 100 | 200.7 |
| Sheep, chops | 100 | 118.5 |
| Beef, chops | 100 | 139.8 |
| Pork, shoulder | 100 | 237.3 |
| Pork, chops | 100 | 178.7 |
| Fish and seafood | | |
| Catfish | 100 | 108.9 |
| Mackerel | 100 | 101 |
| Matha | 100 | 92.9 |
| Pomfret | 100 | 123 |
| Salmon | 100 | 172.3 |
| Sardine | 100 | 152.2 |
| Shark | 100 | 95.1 |
| Silverfish | 100 | 132.6 |
| Catla | 100 | 94.1 |
| Tuna | 100 | 112.3 |
| Crab | 100 | 81.9 |
| Lobster | 100 | 89.6 |
| Oyster | 100 | 60.2 |
| Tiger prawns | 100 | 65.2 |
| Clam | 100 | 58 |
| Squid | 100 | 80 |
| | | |
| L. Fats and Oils | | |
| Ghee | 100 | 920 |
| Butter | 100 | 717 |
| Oil | 100 | 900 |
| Cheese | 100 | 264.5 |
| | | |
| M. Miscellaneous foods | | |
| Coconut water | 100 | 15.2 |
| | |
| --- | --- |
| Author | – |
| Language | English |
| Pages | 9 |
| PDF Size | 1.10 MB |
| Category | General |
Indian Food Calories Value Chart PDF Free Download