'NCERT Solutions for Class 12 Business Studies Chapter 1' PDF Quick download link is given at the bottom of this article. You can see the PDF demo, size of the PDF, page numbers, and direct download Free PDF of 'Ncert Class 12 Business Studies Chapter 1 Exercise Solution' using the download button.
NCERT Class 12 Business Studies Textbook Chapter 1 With Answer PDF Free Download
Chapter 1: Nature and Significance of Management
The above case is an example of a successful organization that is among the top companies in India. It has risen to the top because of its quality of management.
Management is required in all kinds of organizations—those manufacturing handlooms, trading in consumer goods, or providing hairstyling services, and even in non-business organizations. Let us take another example.
Smita Rai is a 38-year-old entrepreneur who grew up in a rural district called Namchi, South
Sikkim.
She was very good at art and craft particularly, Wax molds.
She loved to make candles, often she make them into toys and small pieces of art with wax and used it as a gift for her friends and relatives.
She was loved and appreciated for these. Smita was never happy with the conditions of the women in her district as most were poor and jobless, so she planned to do something to solve their problems because she knew that imparting skills for livelihood is needed but she had no idea.
In August 2012, she met Abishek Lama, the Branch Manager of NEDFI, Namchi Branch, a financial corporation that supports local people with skills development programs and also channelizes them into revenue-generating activities.
Smita got interested. "I love making candles, then, why not convert my hobby into a venture
and involve these rural women also", she thought.
This led to the establishment of Namchi Designer Candles with the help of NEDFI, some financial institutions, and support from different stakeholders in various dimensions.
Since then, the women have never looked back, despite challenges. The women also faced a lot of harassment but they could overcome all those troubles.
Namchi Designer Candles has 100 percent, women, as employees and they also produce varieties of candles. During Diwali, they produce customized candles meant for the occasion.
These Diwali-themed candle has been a success in Sikkim as their demand increases on a yearly basis.
Namchi Designer Candles has been receiving numerous awards such as North East Women Entrepreneur of the year 2015-2016 for Sikkim and Sreemanta Shankar Mission of Guwahati on 26th April 2018 at New Delhi.
A typical day in Smita's life consists of a series of interrelated and continuous functions. She has
to plan a special festive collection for Diwali.
This means organizing more funds and recruiting more workers. She also has to regularly communicate with her suppliers to ensure that deadlines regarding the delivery of goods are met.
In the course of the day, she meets customers for general feedback and any suggestions that they may have.
Smita is managing Namchi Designer Candles. So is the Principal managing your school. They all manage organizations.
Schools, hospitals, shops, and large corporations are all organizations with diverse goals that are aimed at achieving something.
No matter what the organization is or what its goals might be, they all have something in common-management and managers.
| | |
| --- | --- |
| Author | NCERT |
| Language | English |
| No. of Pages | 29 |
| PDF Size | 2.6 MB |
| Category | Business Studies |
| Source/Credits | ncert.nic.in |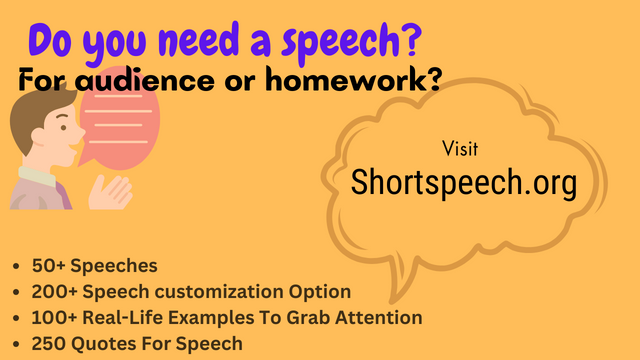 NCERT Solutions Class 12 Business Studies Chapter 1 Nature and Significance of Management
1. Define management.
The process of getting things done with the purpose of achieving goals efficiently and effectively is called management.
In other words, management can be defined as the process of planning, organizing, staffing, and controlling so as to achieve the goal of the organization with minimal resource usage.
2. Name any two important characteristics of management.
Two important characteristics of management are a pervasive and continuous processes. It is pervasive as the impact of management spans over all aspects of business, irrespective of organization while it is continuous process as it performs the various functions like planning, organising, directing, staffing, and controlling simultaneously.
3. Ritu is the manager of the Northern division of a large corporate house. At what level does she work in the organisation? What are her basic functions?
Ritu is functioning as the middle-level management in the organization. She works as a link between the top-level management and workers. The following will be her basic functions:
1. Understanding the policies set by the top management.
2. Communicating with the top and low level of management.
3. Motivate employees to achieve productivity
4. Coordinate with cross-functional heads to maintain transparency
5. Assigning tasks to various departments under the control
4. Why is management considered a multi-faceted concept?
It is regarded as a multi-faceted concept due to the following reasons:
1. It involves managing the work, which is meeting the objectives over a period of time. It can also be said to be the goals that need to be achieved.
2. Work is done by the people therefore managing the people is a very important part of management which can be in the form of teams or group of individuals. Management helps in identifying the strengths and weaknesses of the people.
3. An organization will be involved in production where inputs get transformed into products or some kind of service. There needs to be continuous monitoring of such production processes to ensure proper output. Here the management is required.
5. Discuss the basic features of management as a profession.
Following are the basic features of management as a profession
1. Management is a systematic and well-defined body of knowledge which consists of various theories and guiding principles. Such knowledge can be obtained through books, and enrolling in management courses.
2. Management is regulated by a professional association that looks at the functions of its members. In India AIMA or All India Management Association is the governing body for managers. Joining the organization is not compulsory.
3. Professional knowledge is required criterion and is given preference over degrees. The lack of professional experience is a deterrent for people looking to choose a profession.
4. Only through proper management the business will grow. The guiding principles will help in ensuring the smooth functioning of the organization. Quality goods and services can be made available to management.
Nature and Significance of Management NCERT Textbook With Solutions PDF Free Download